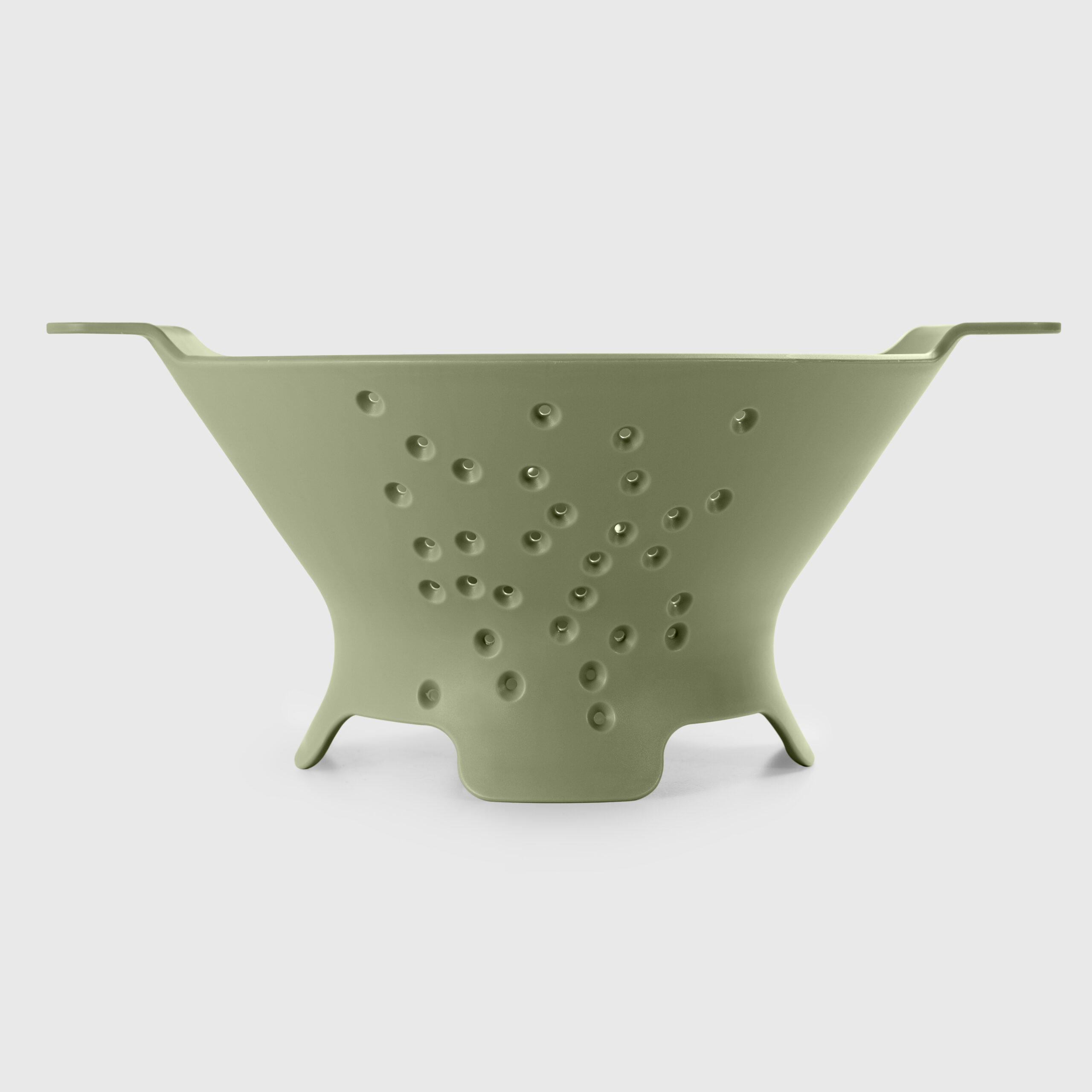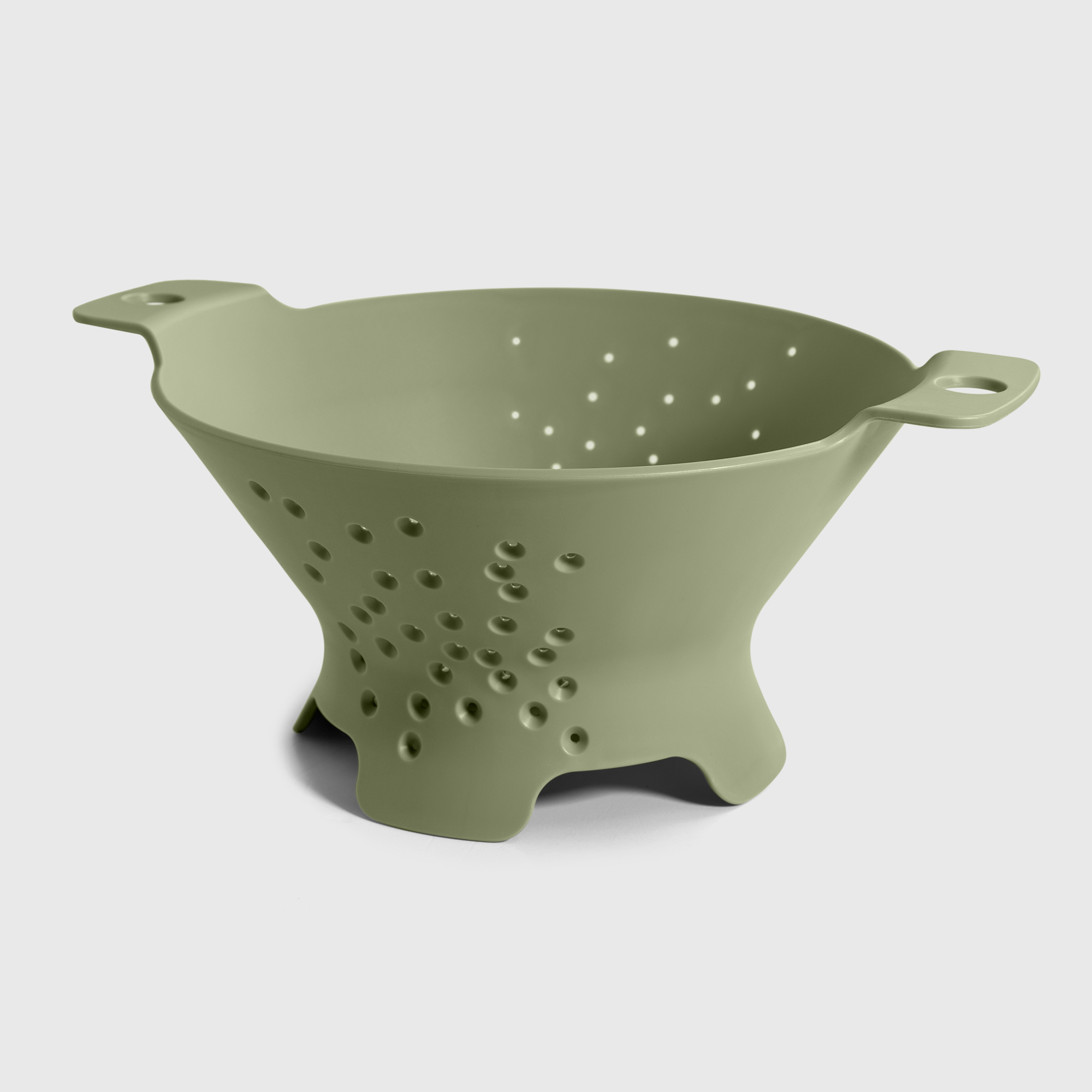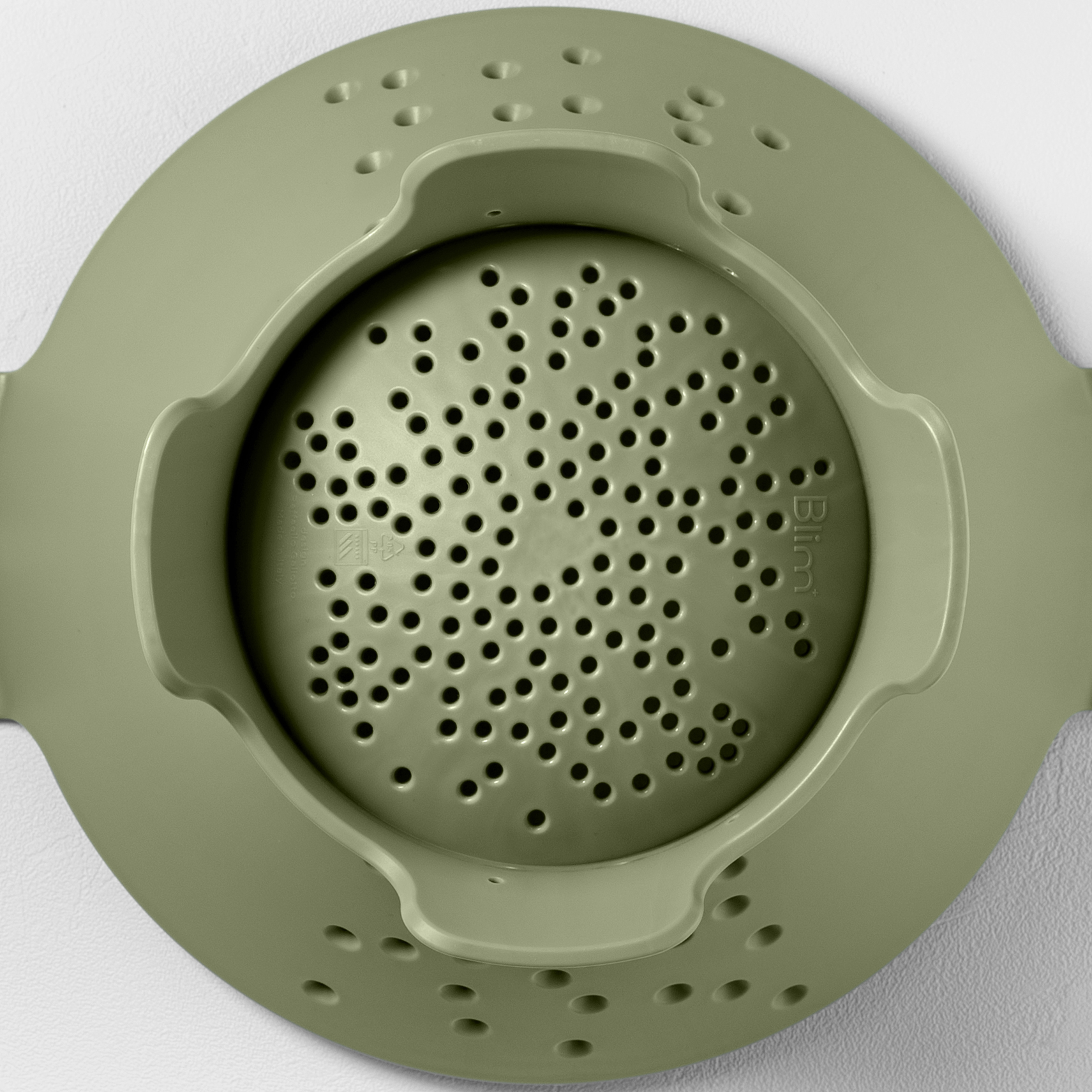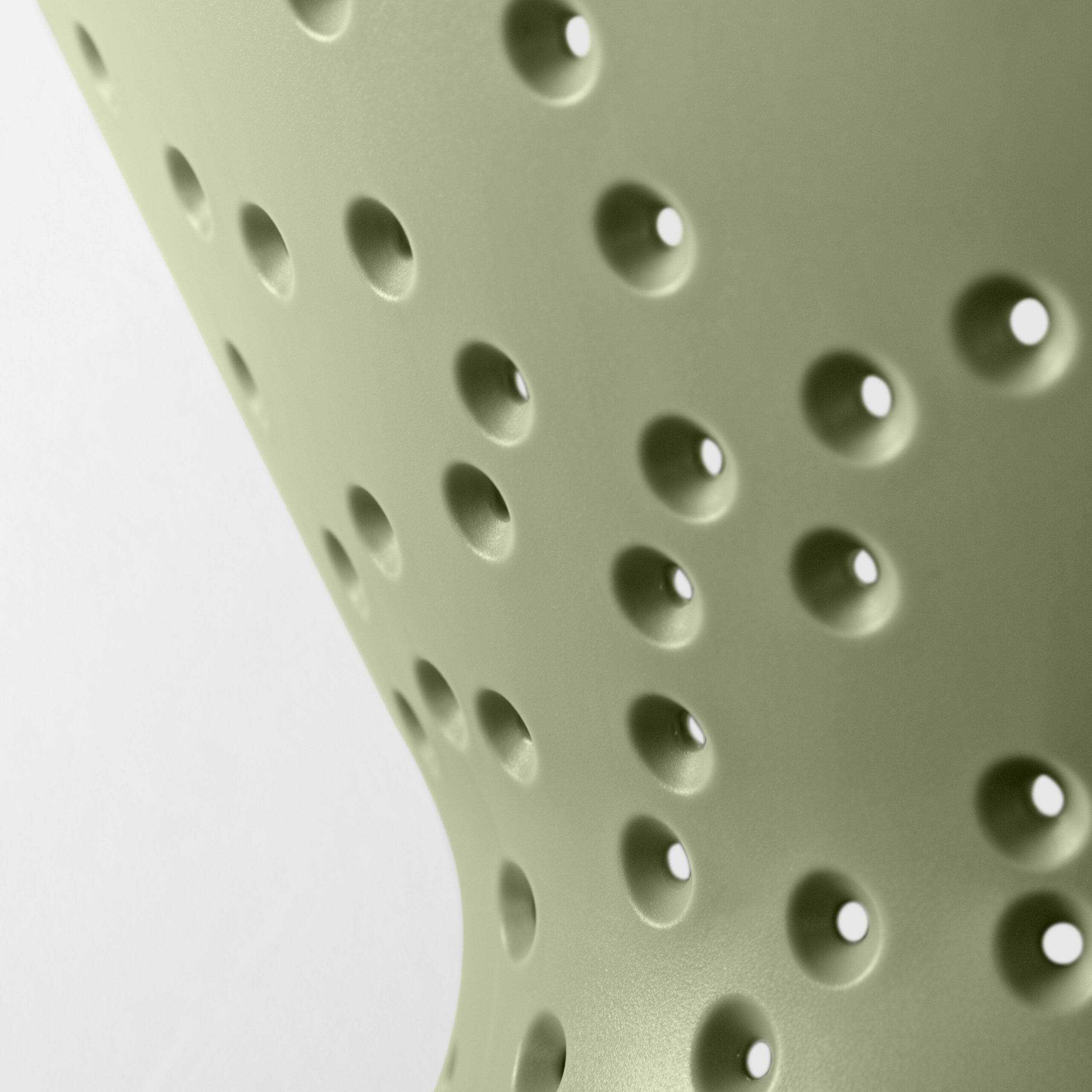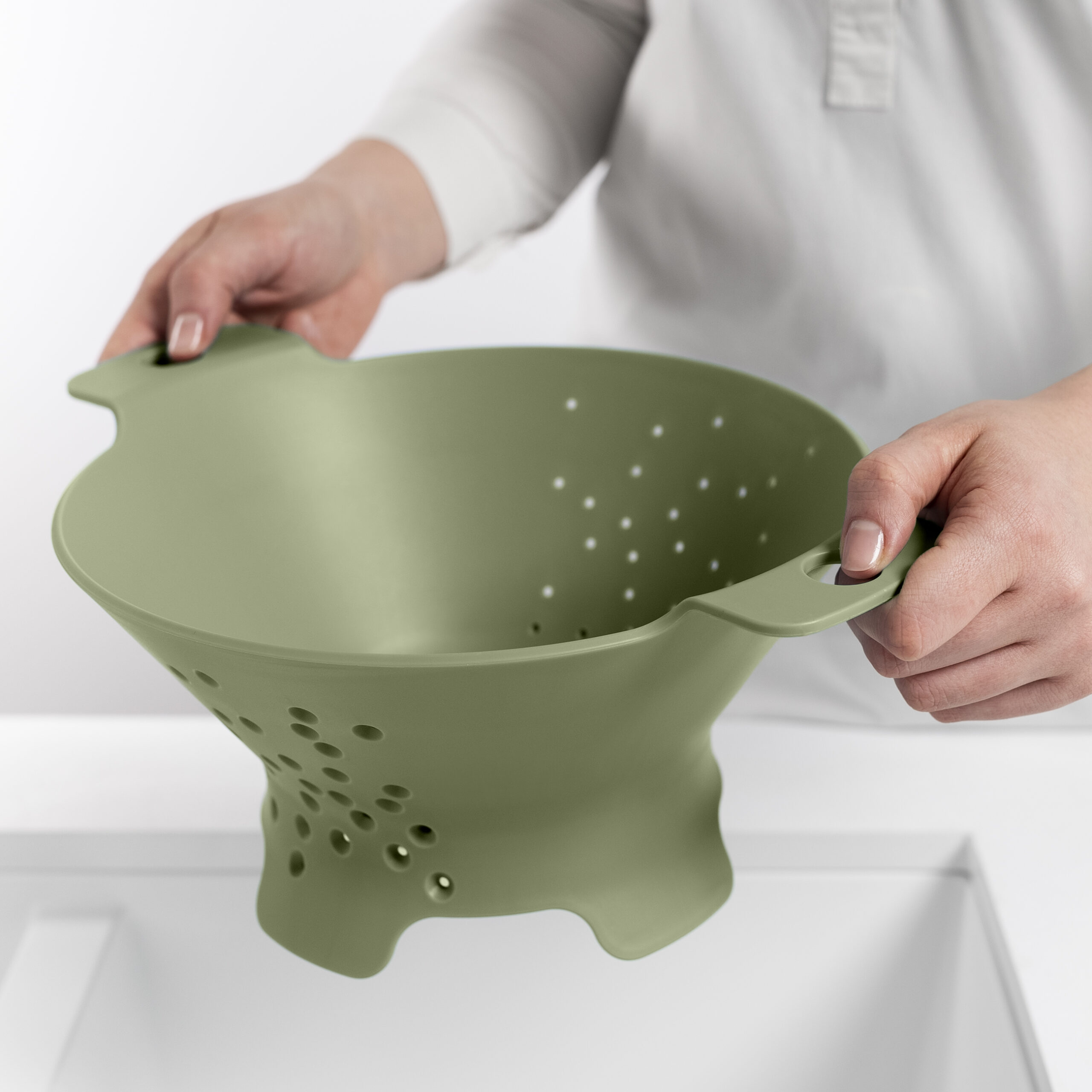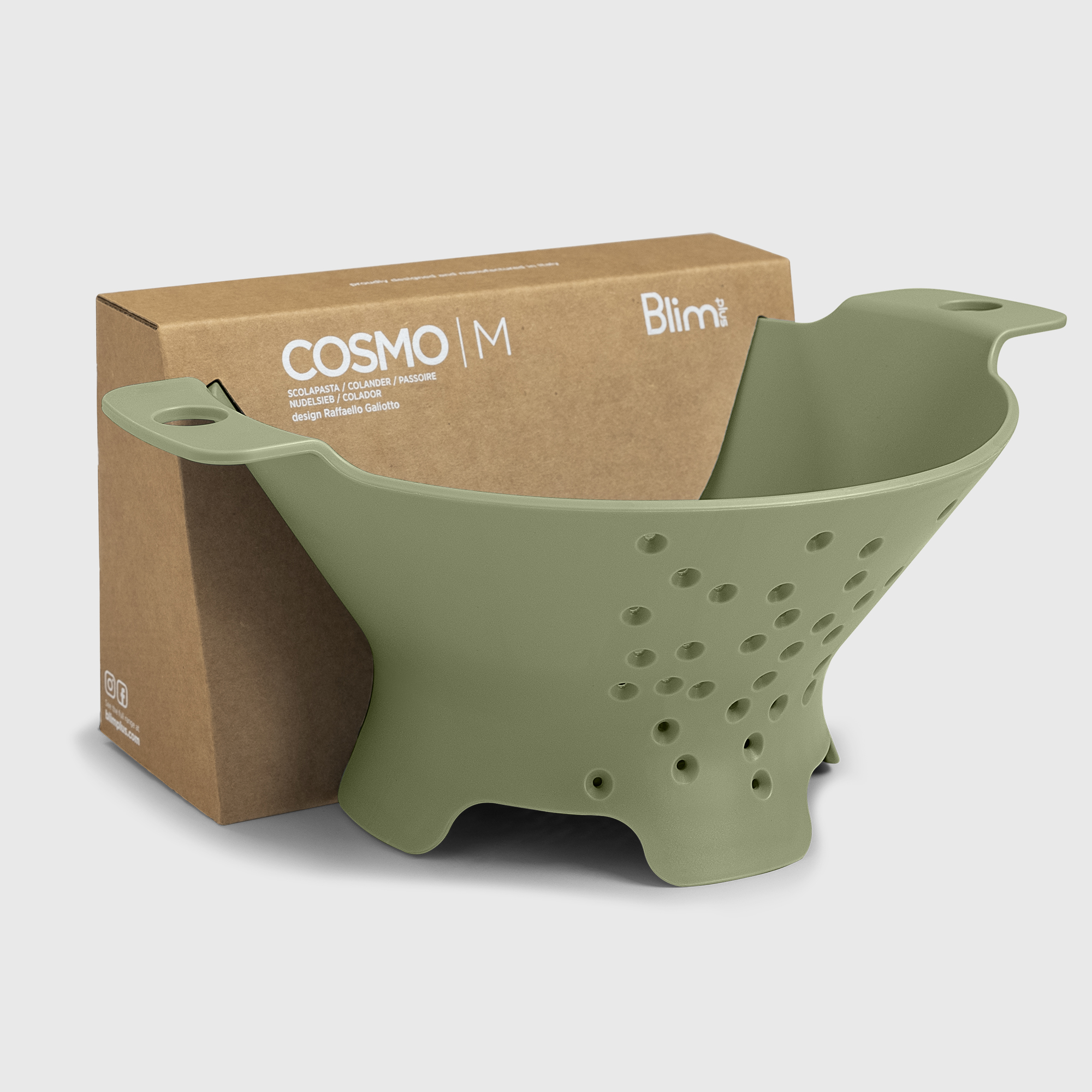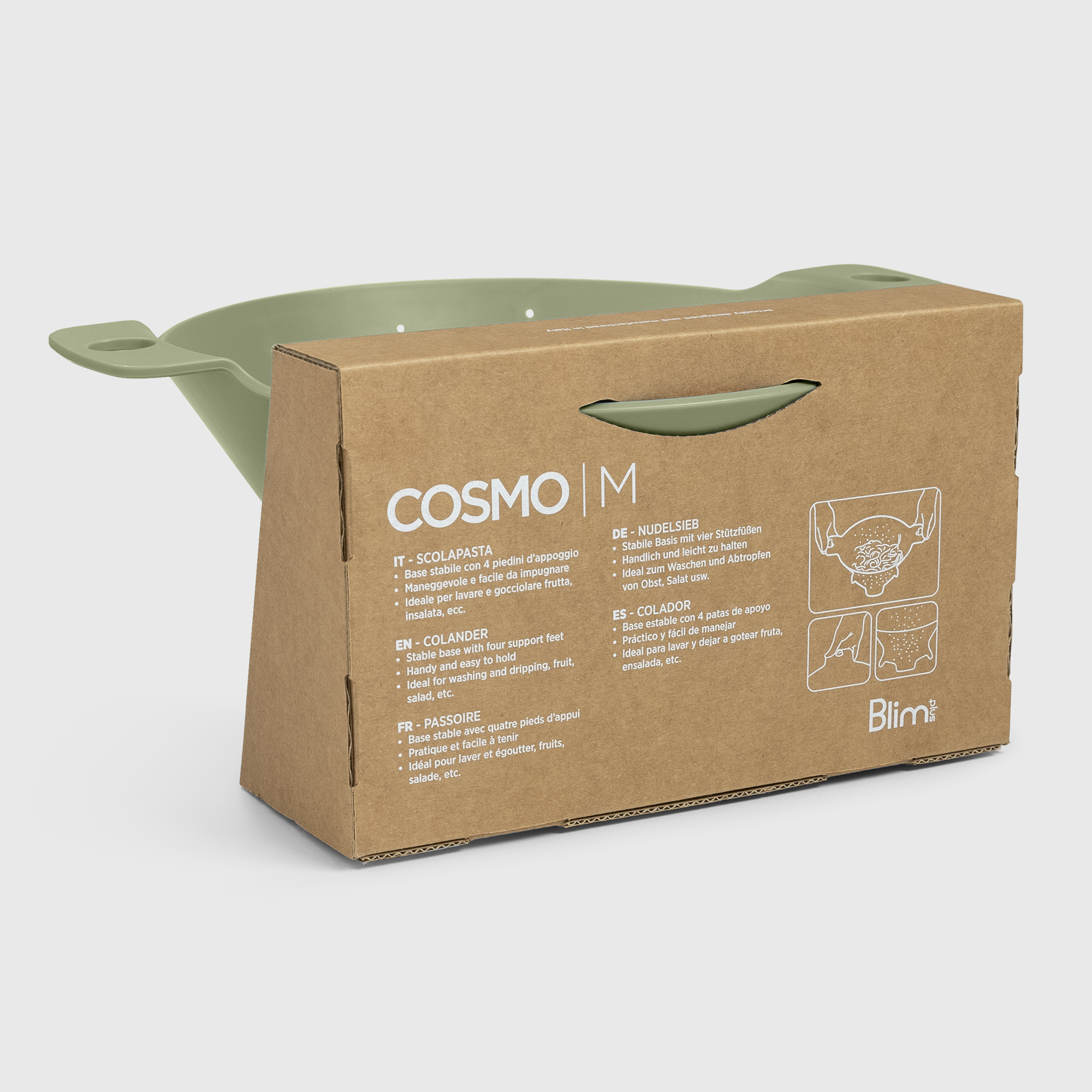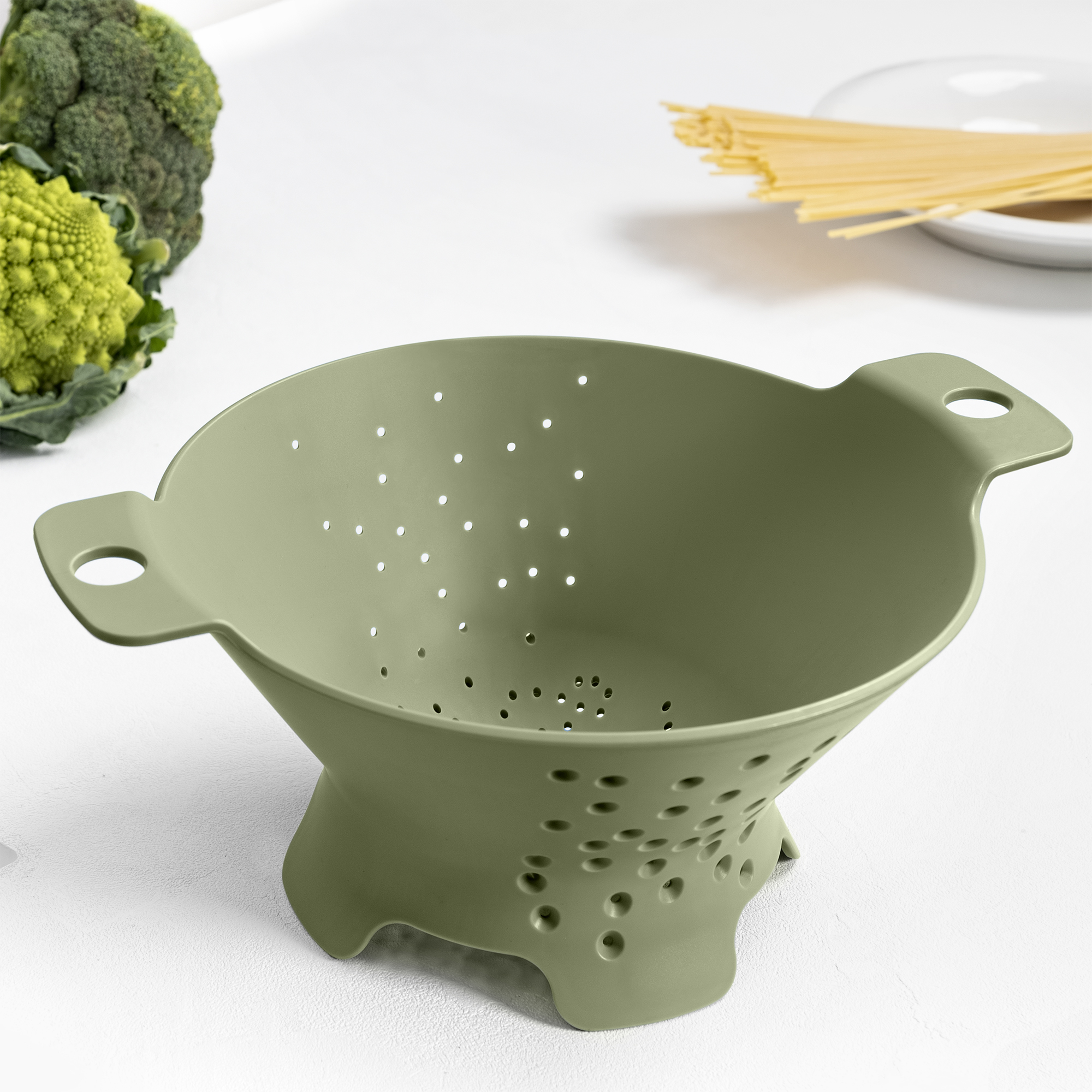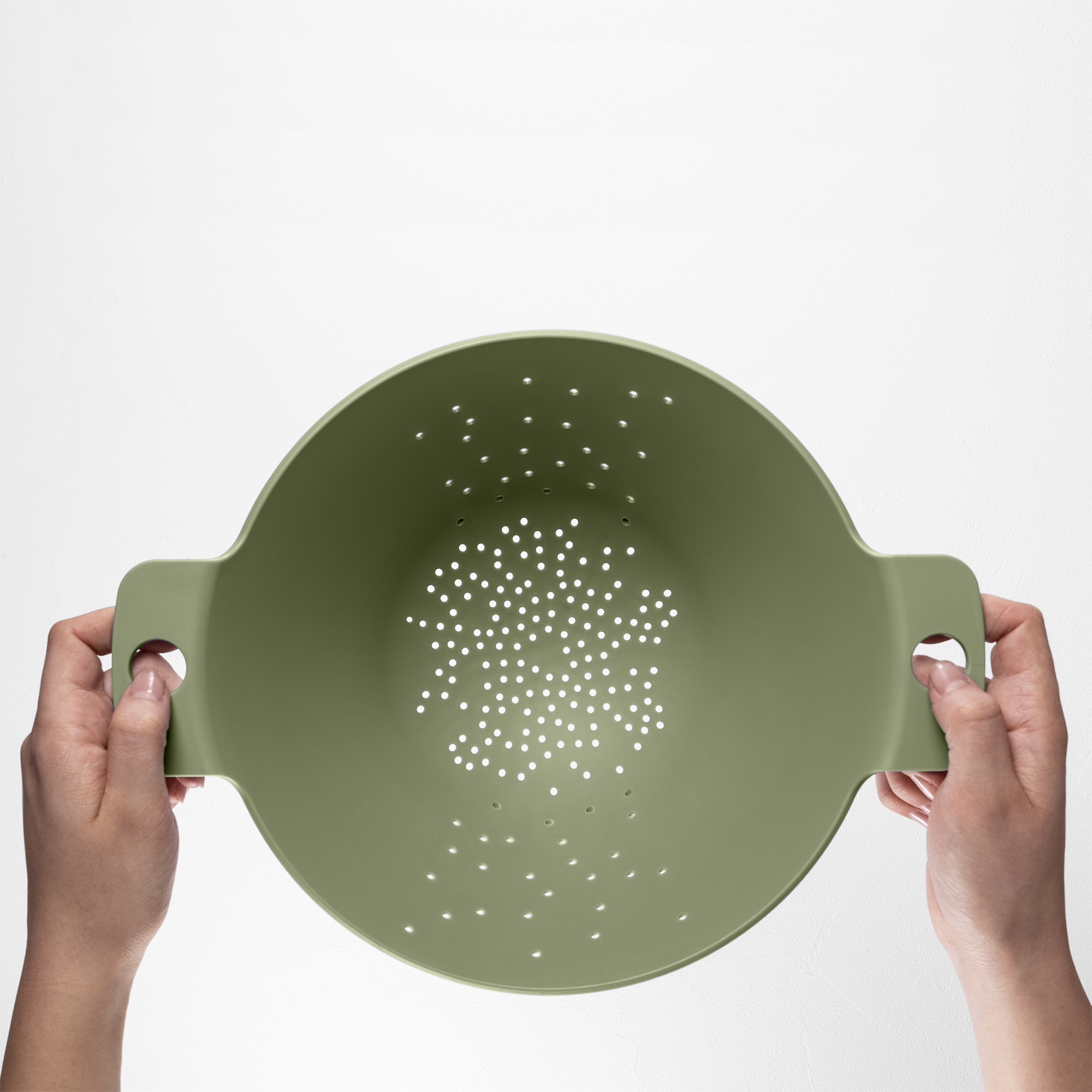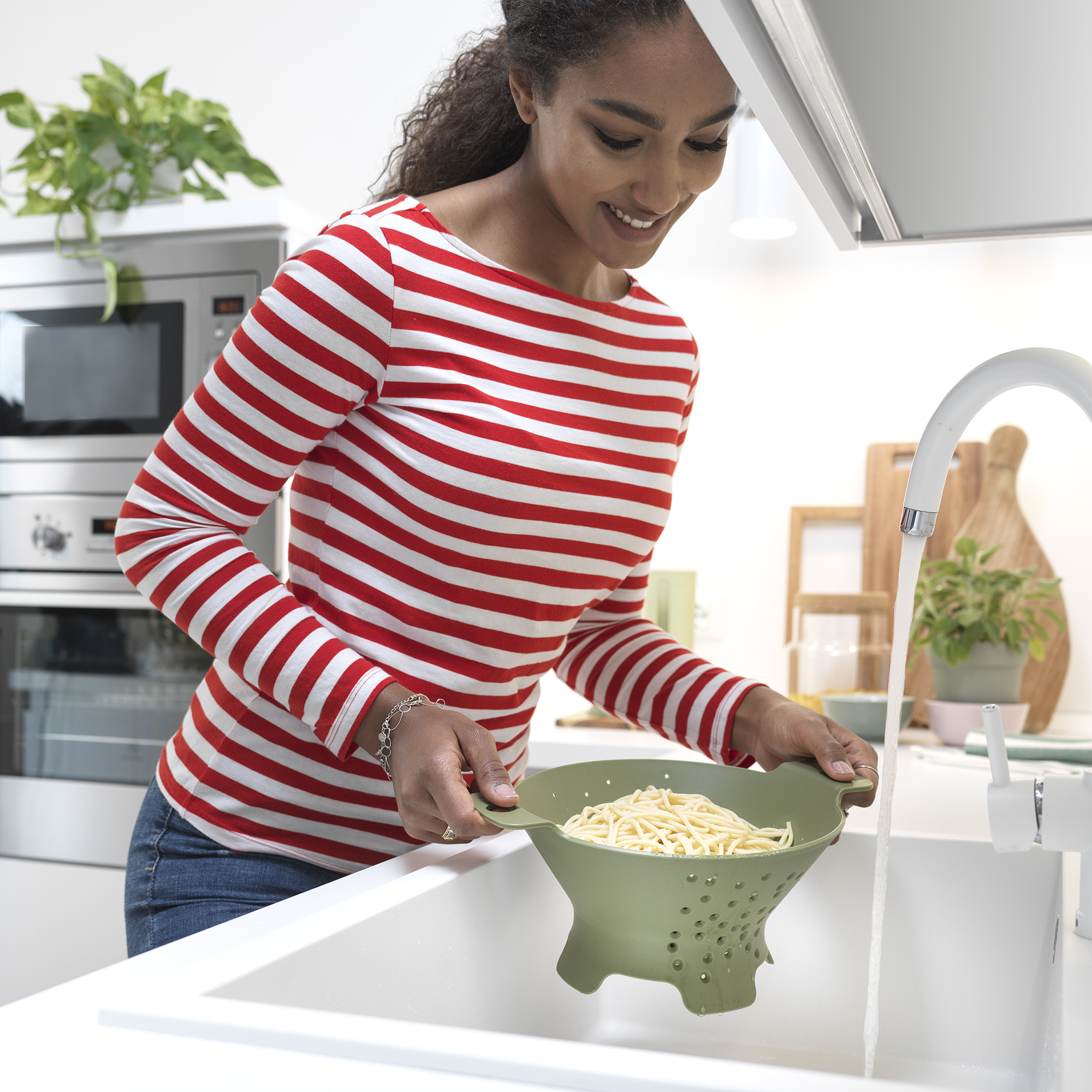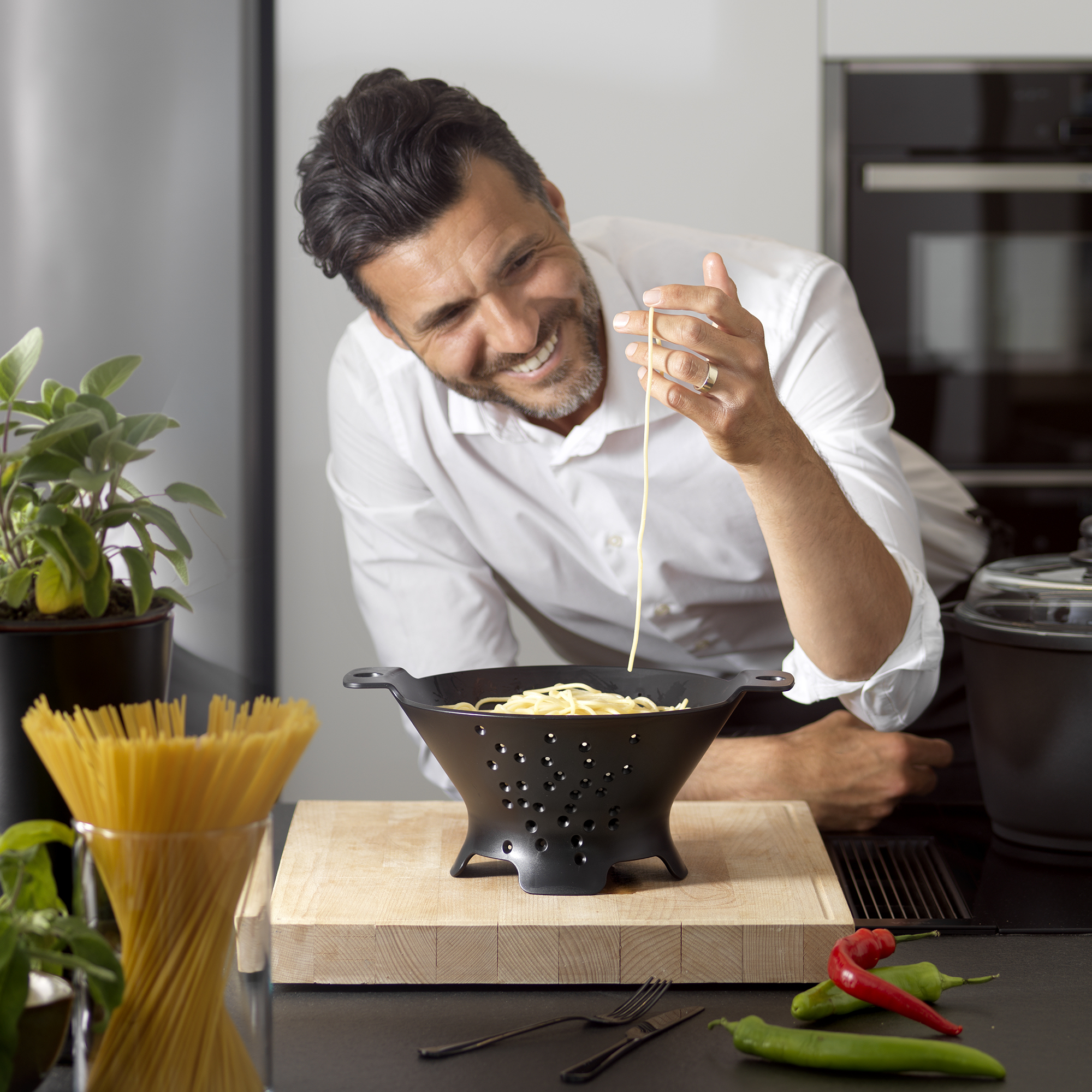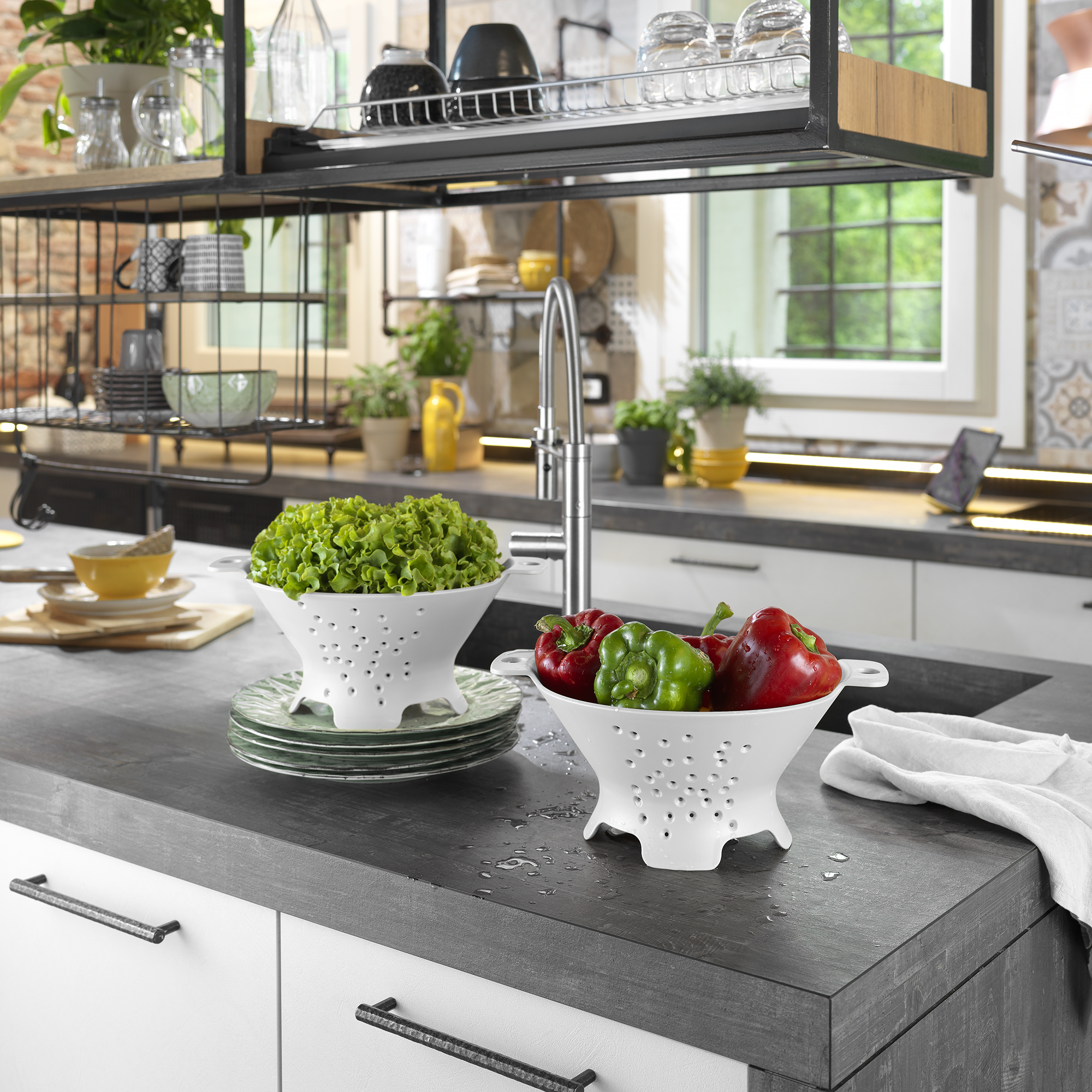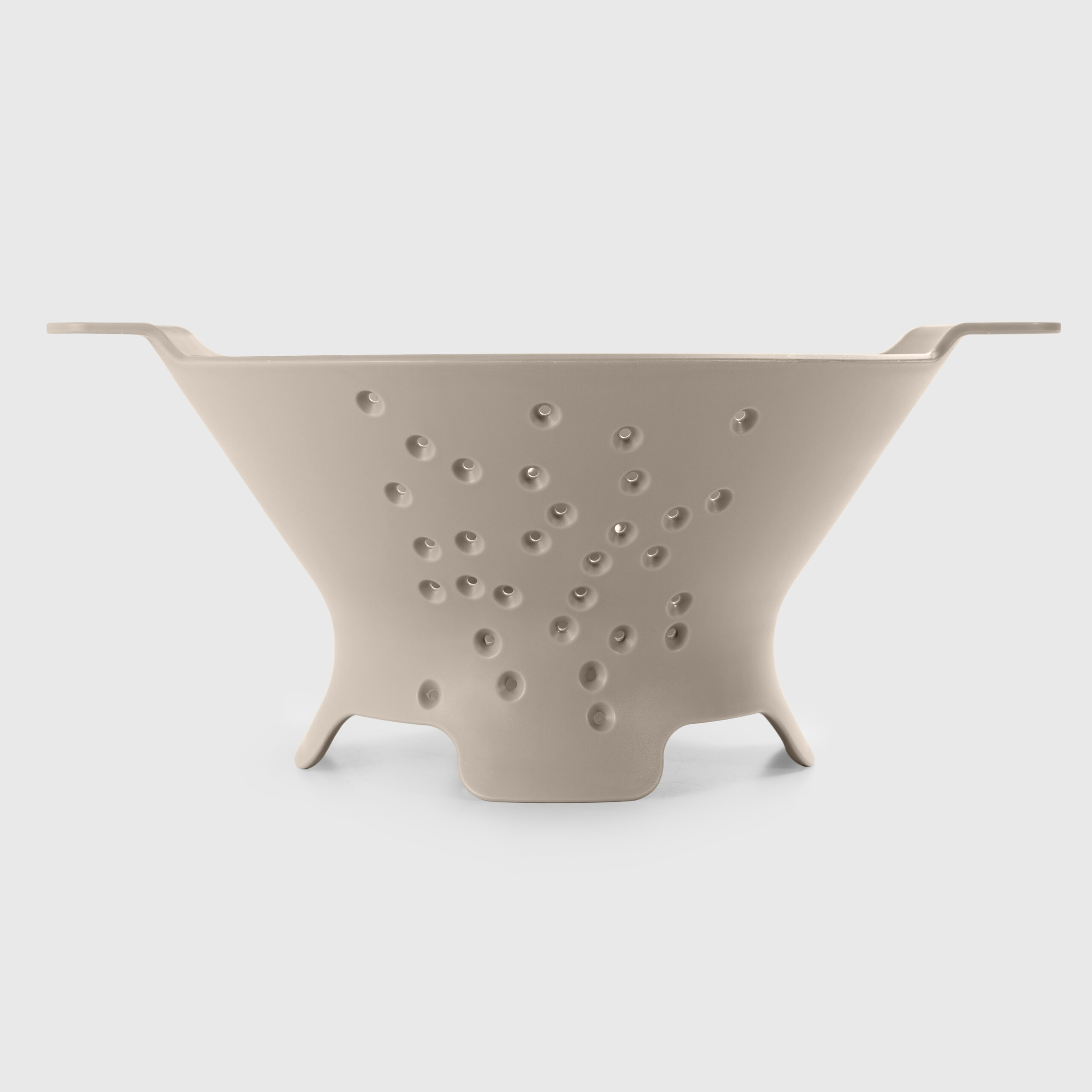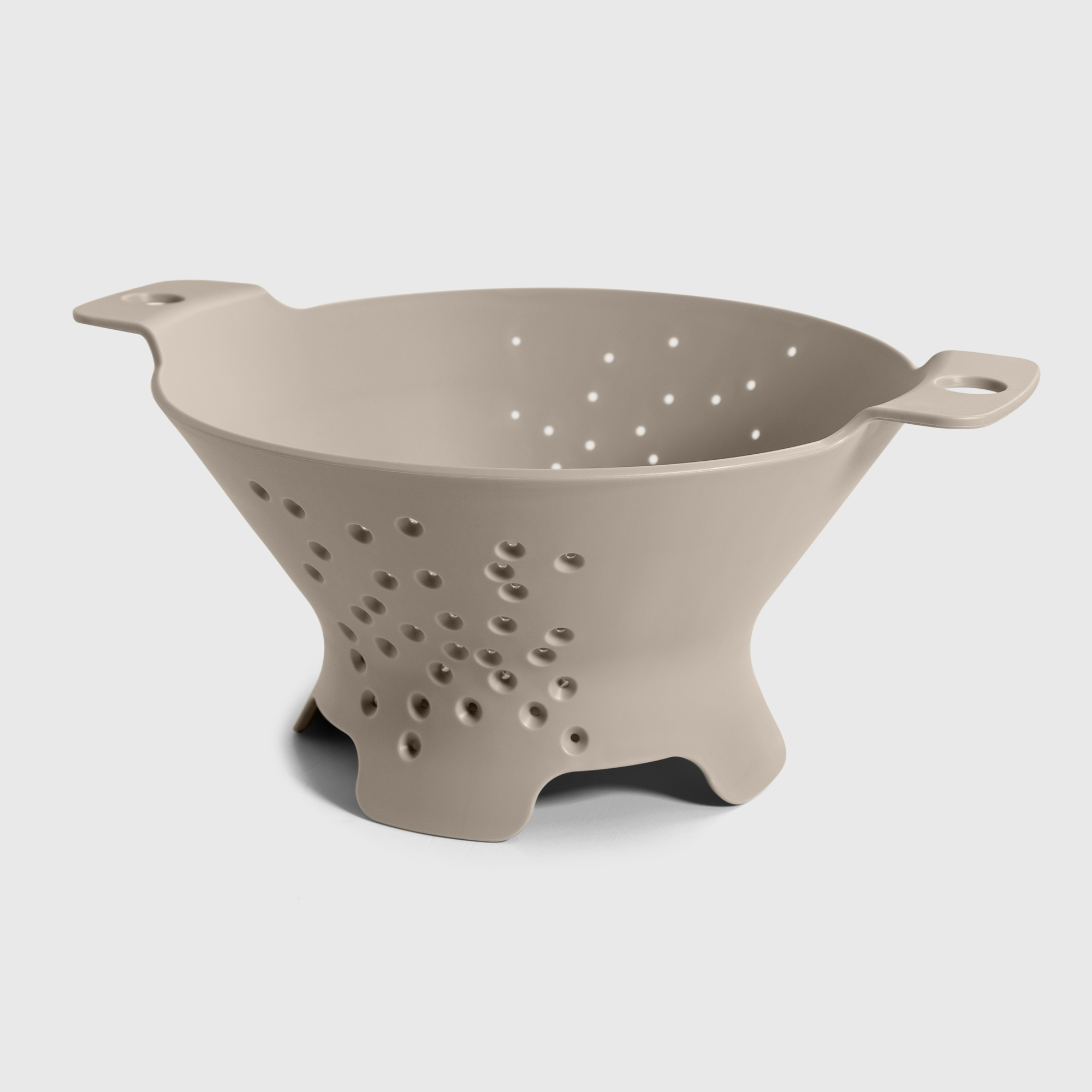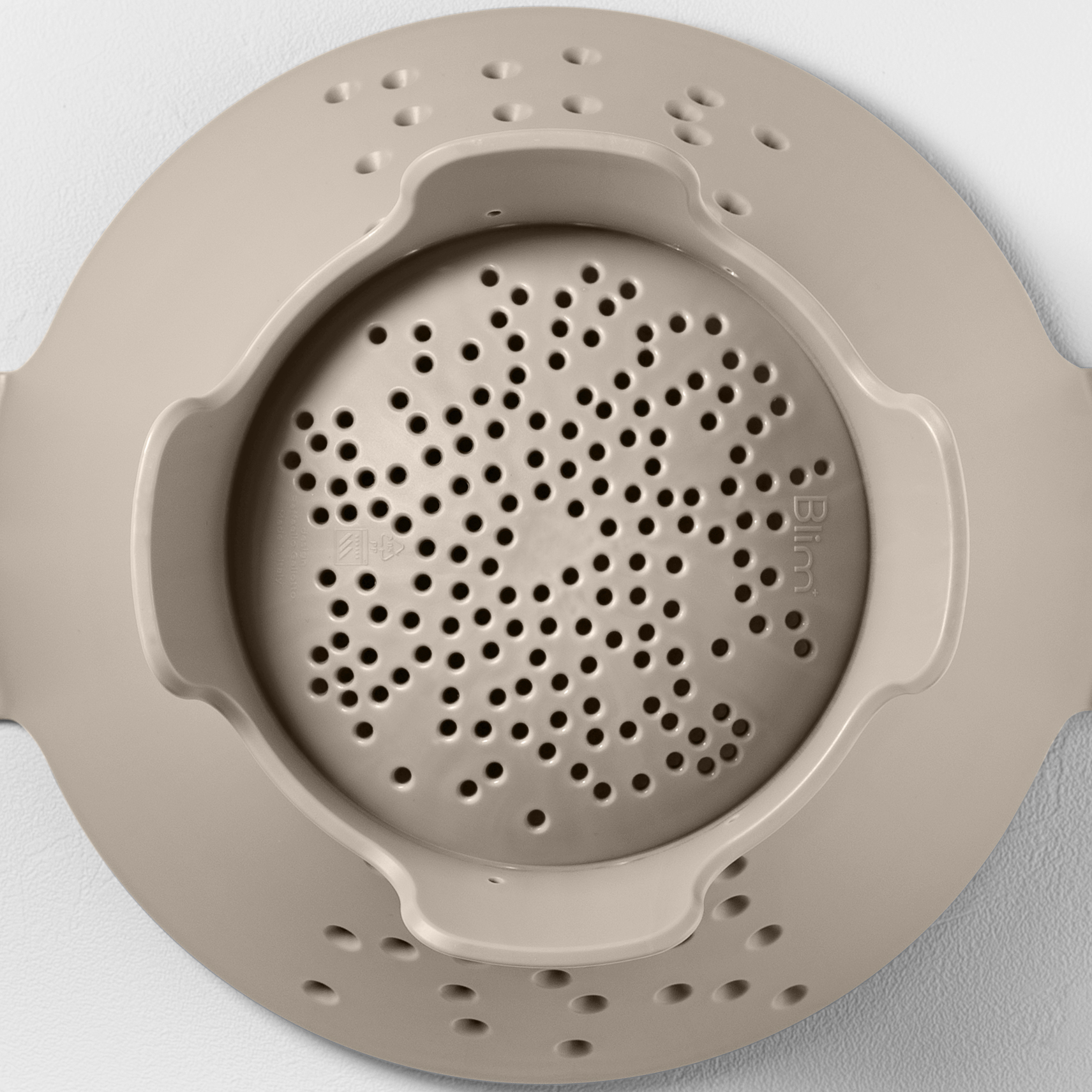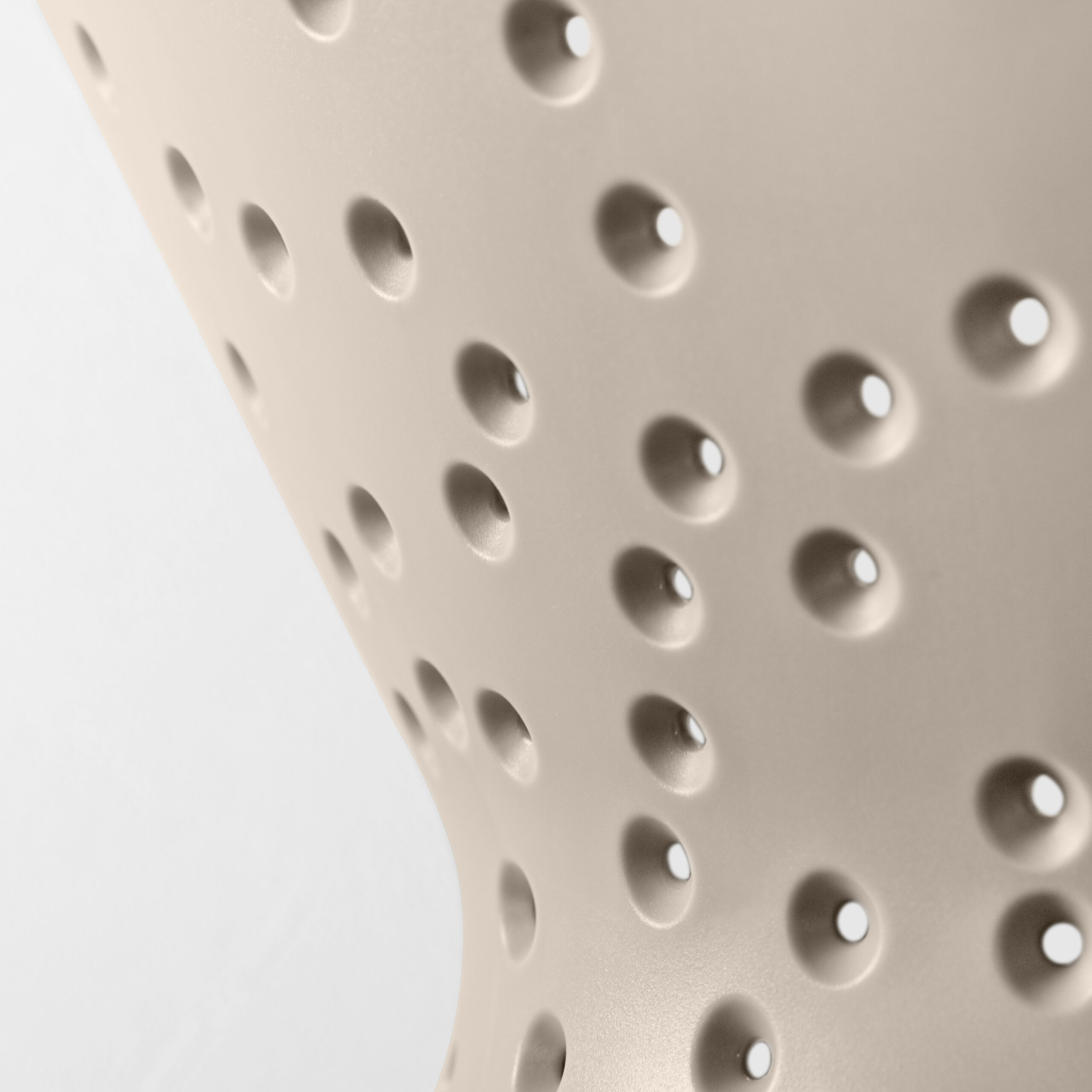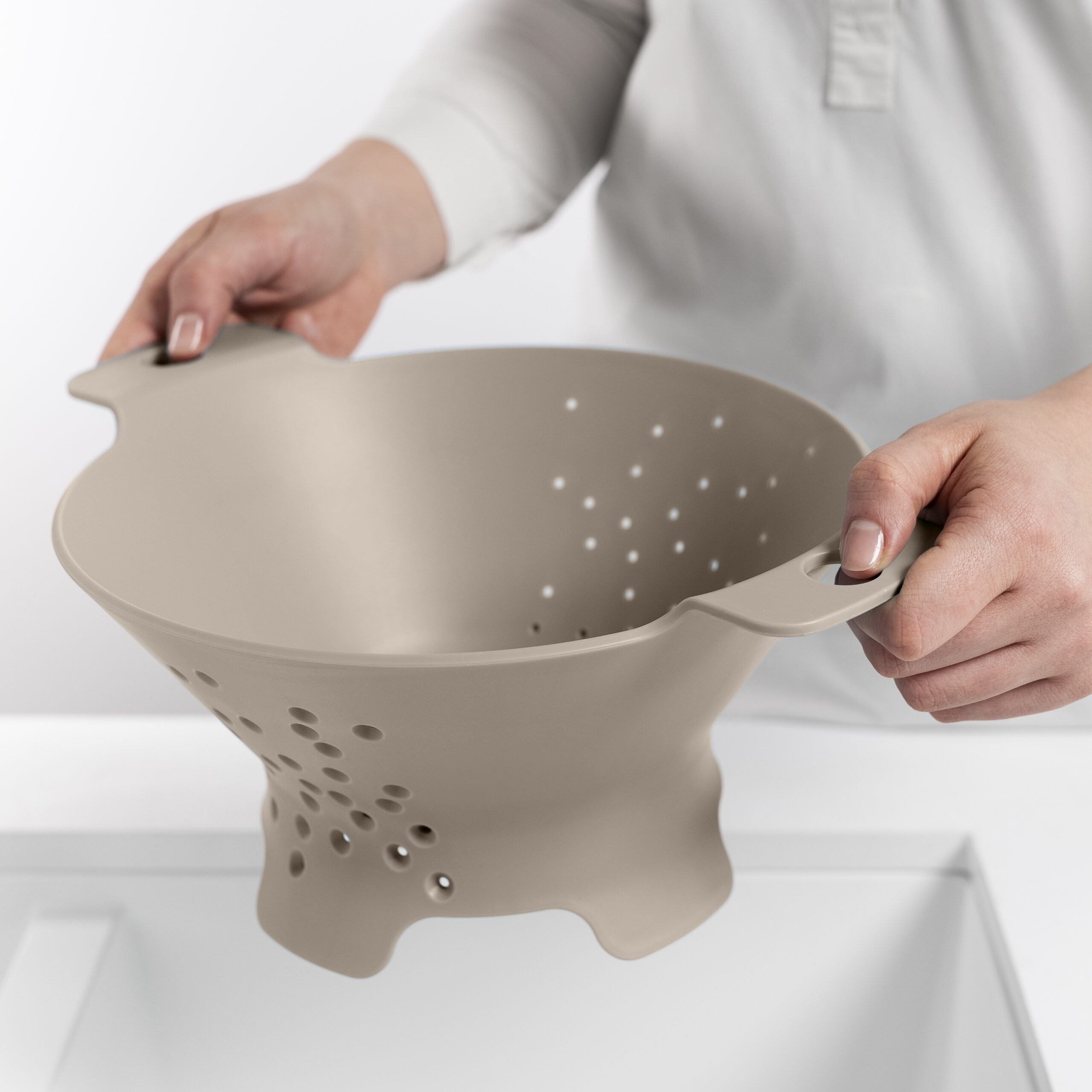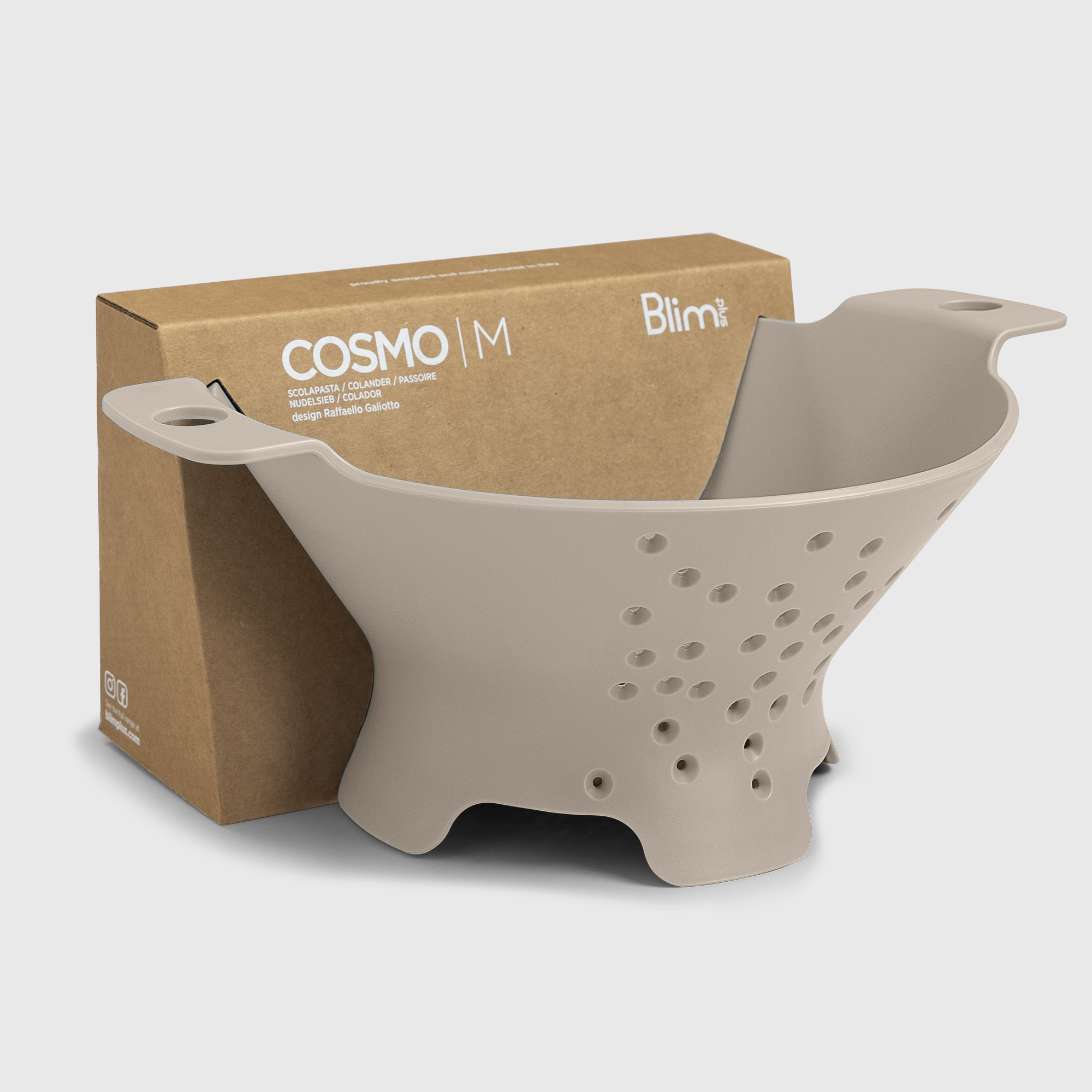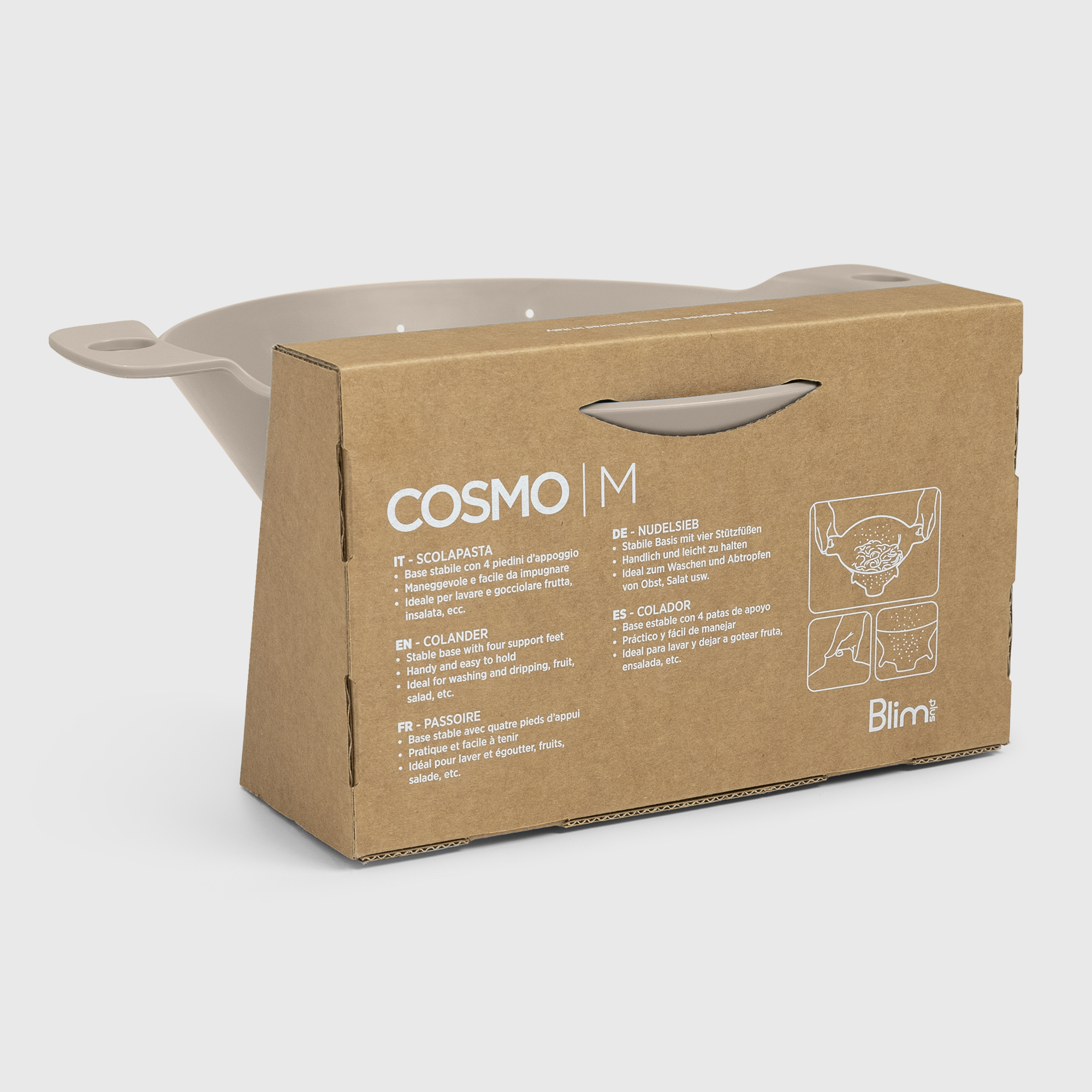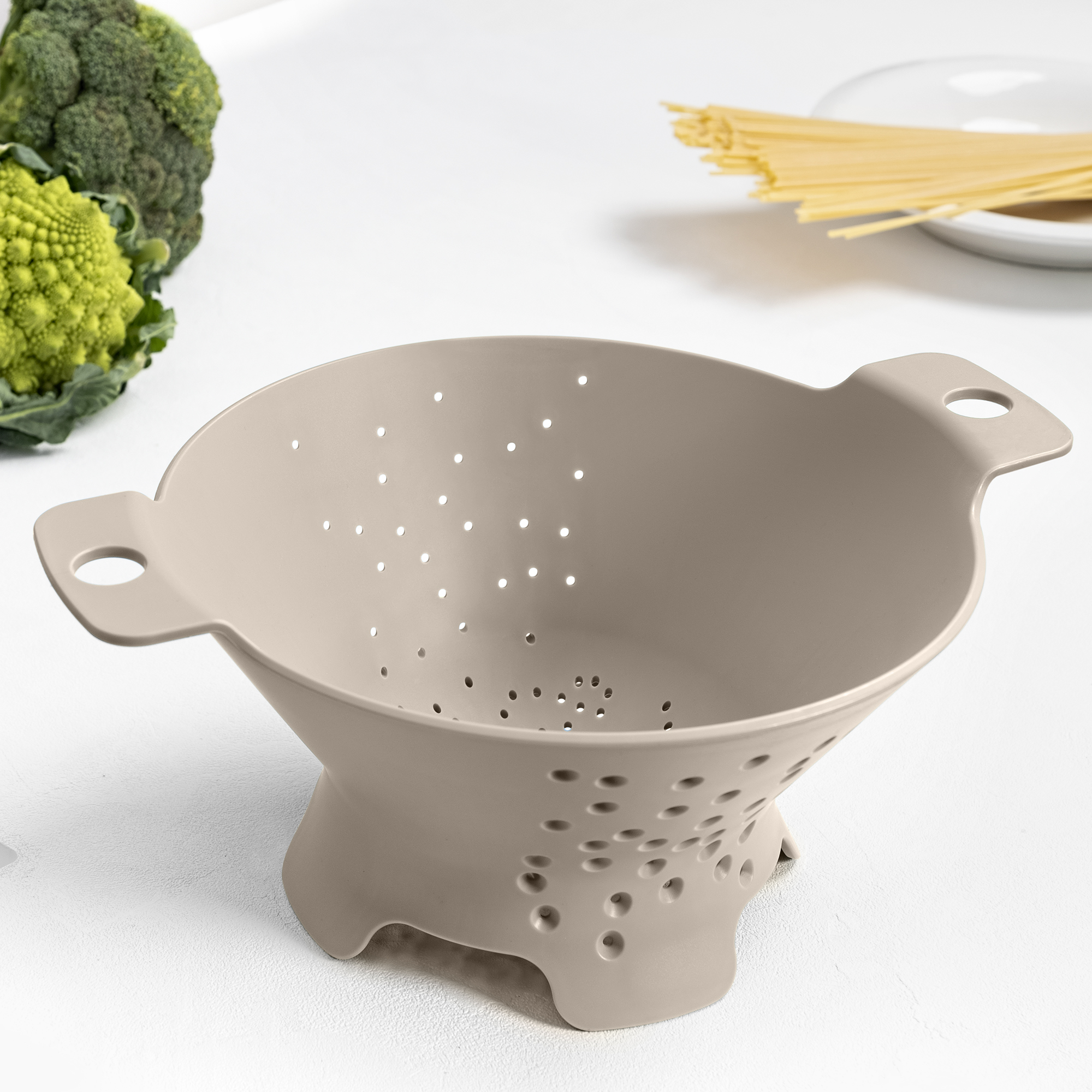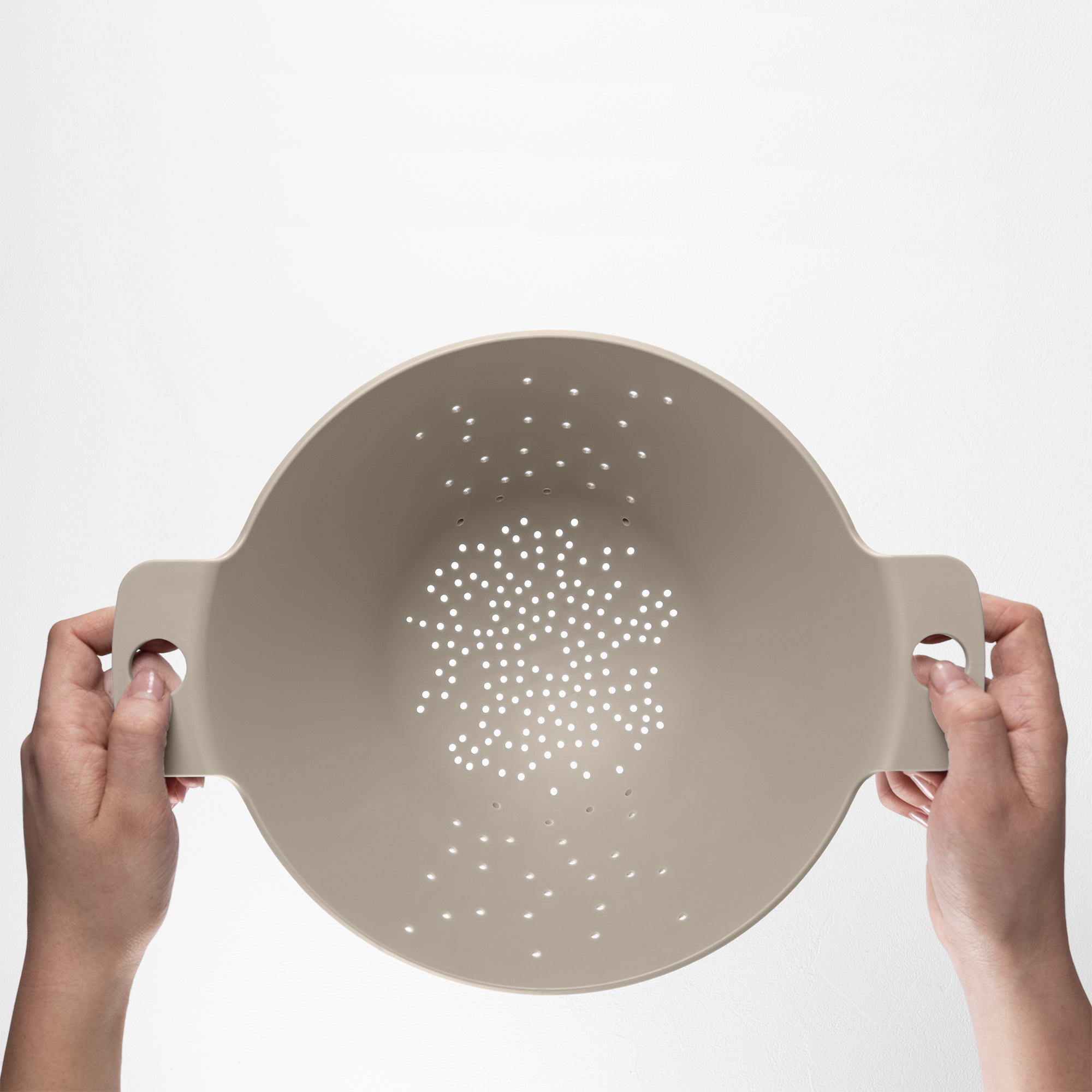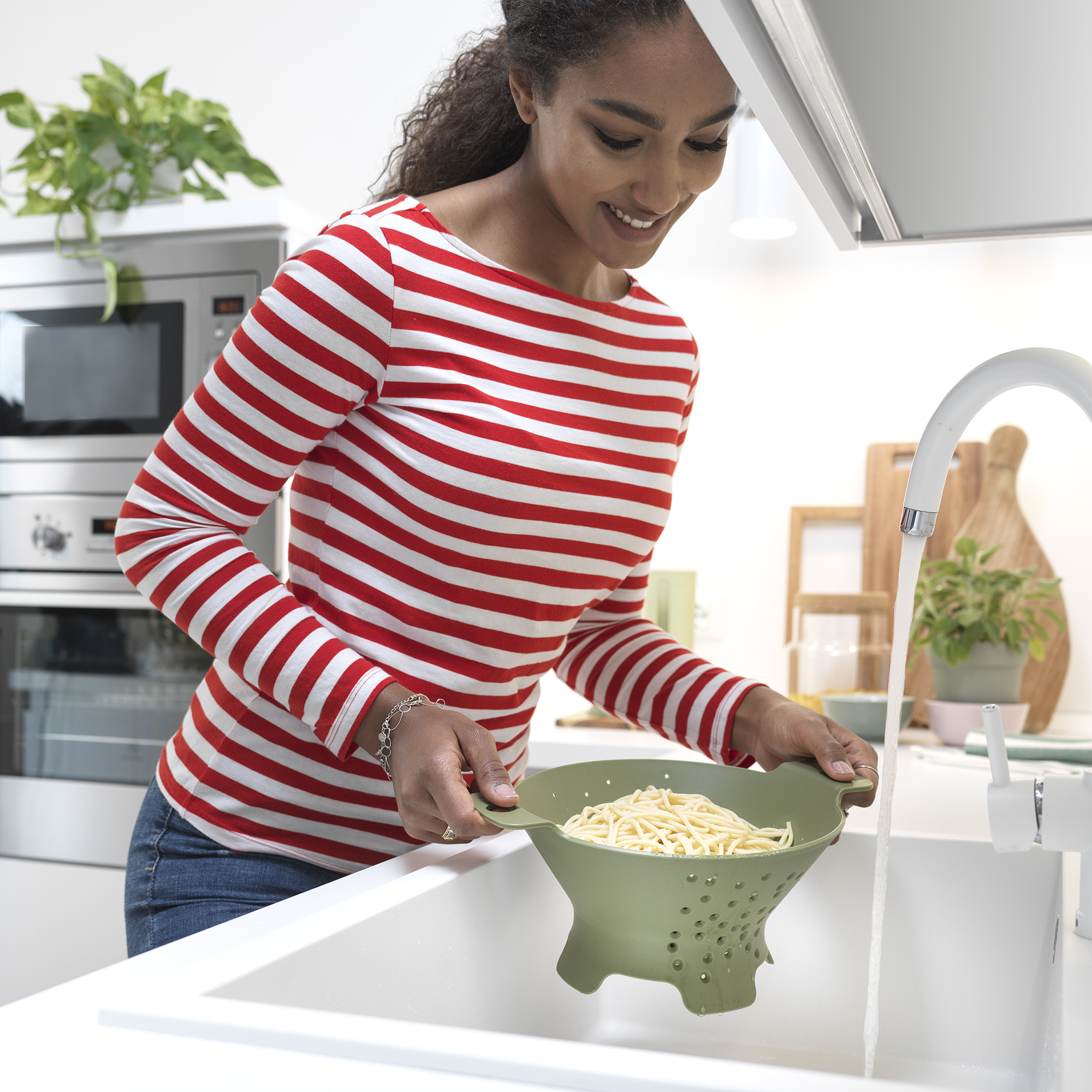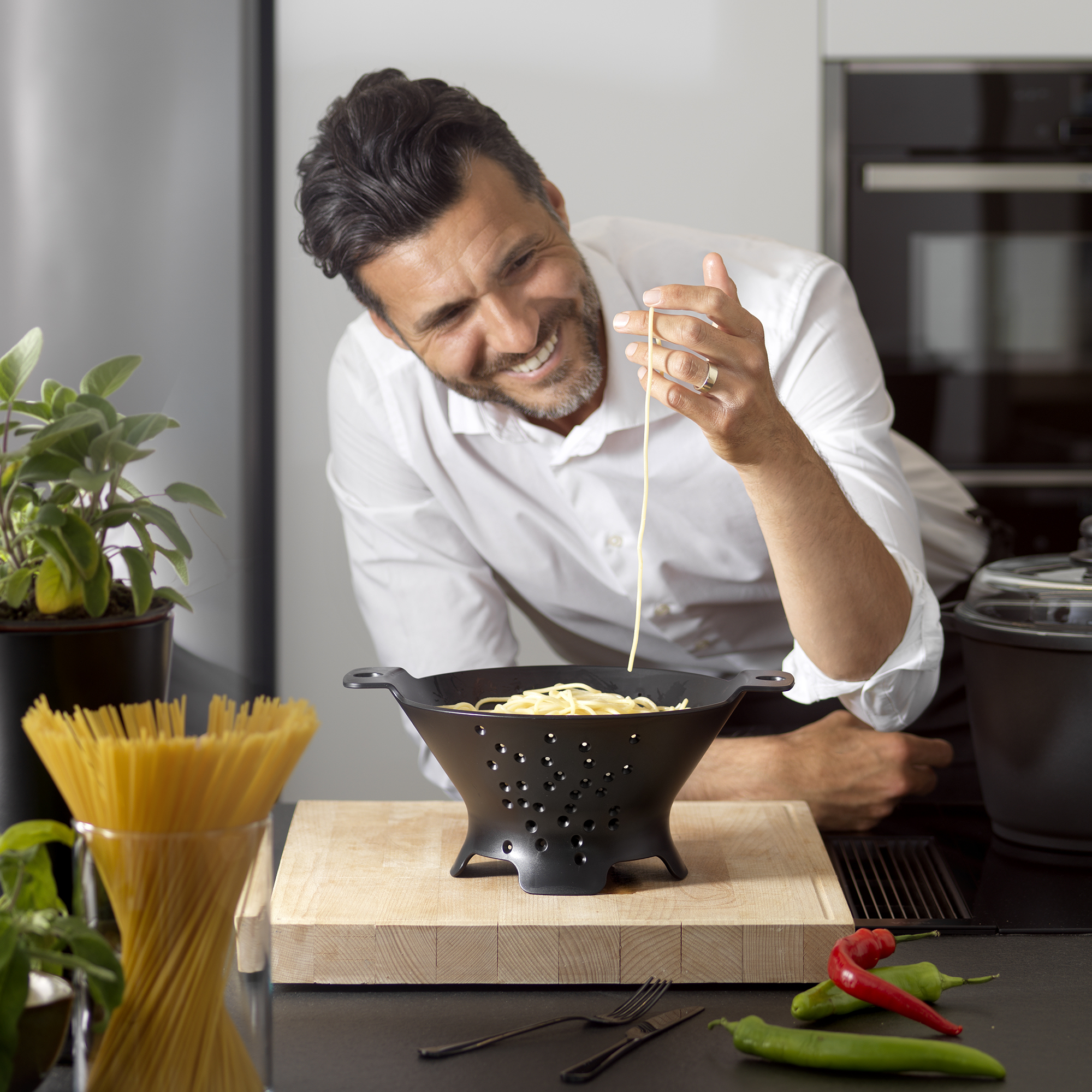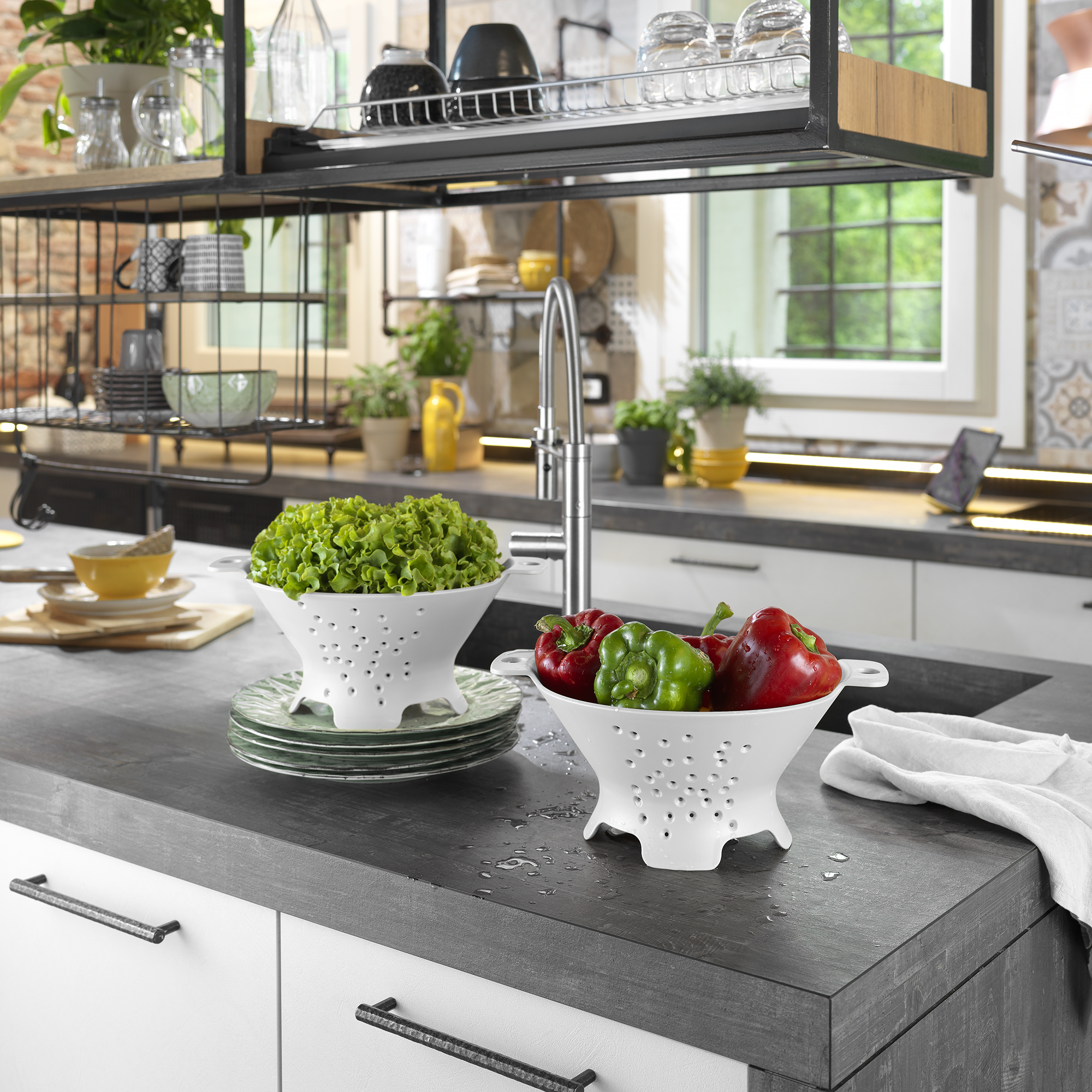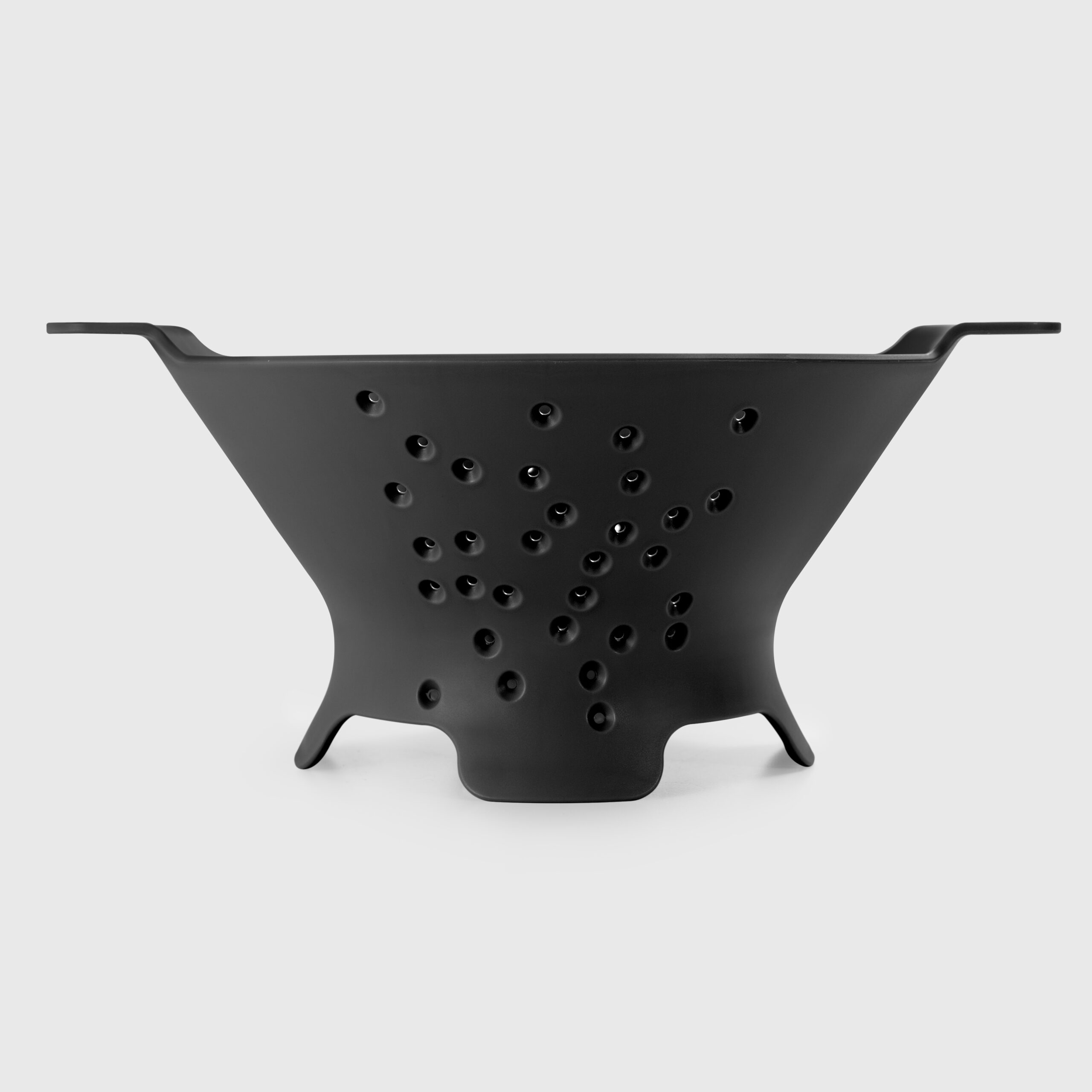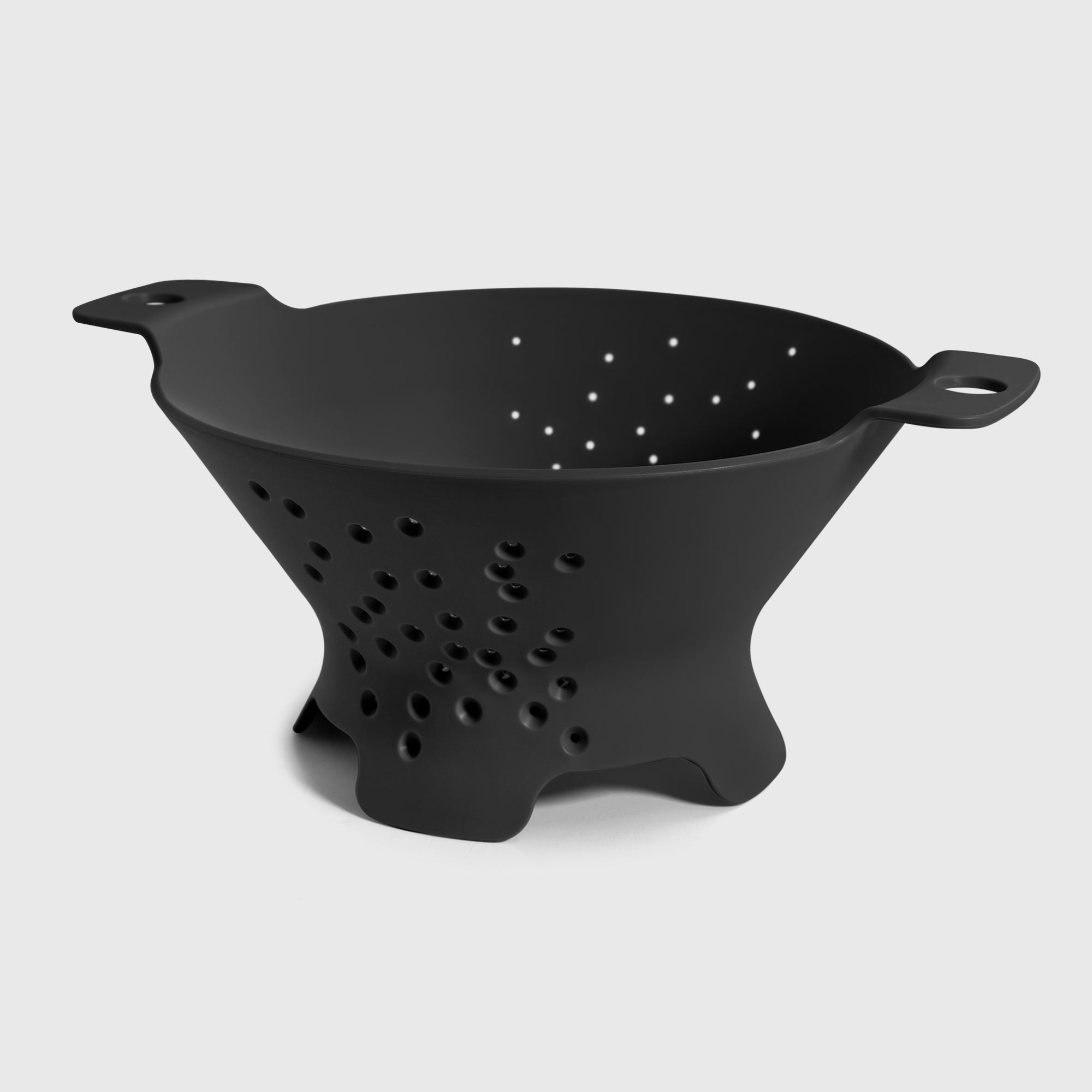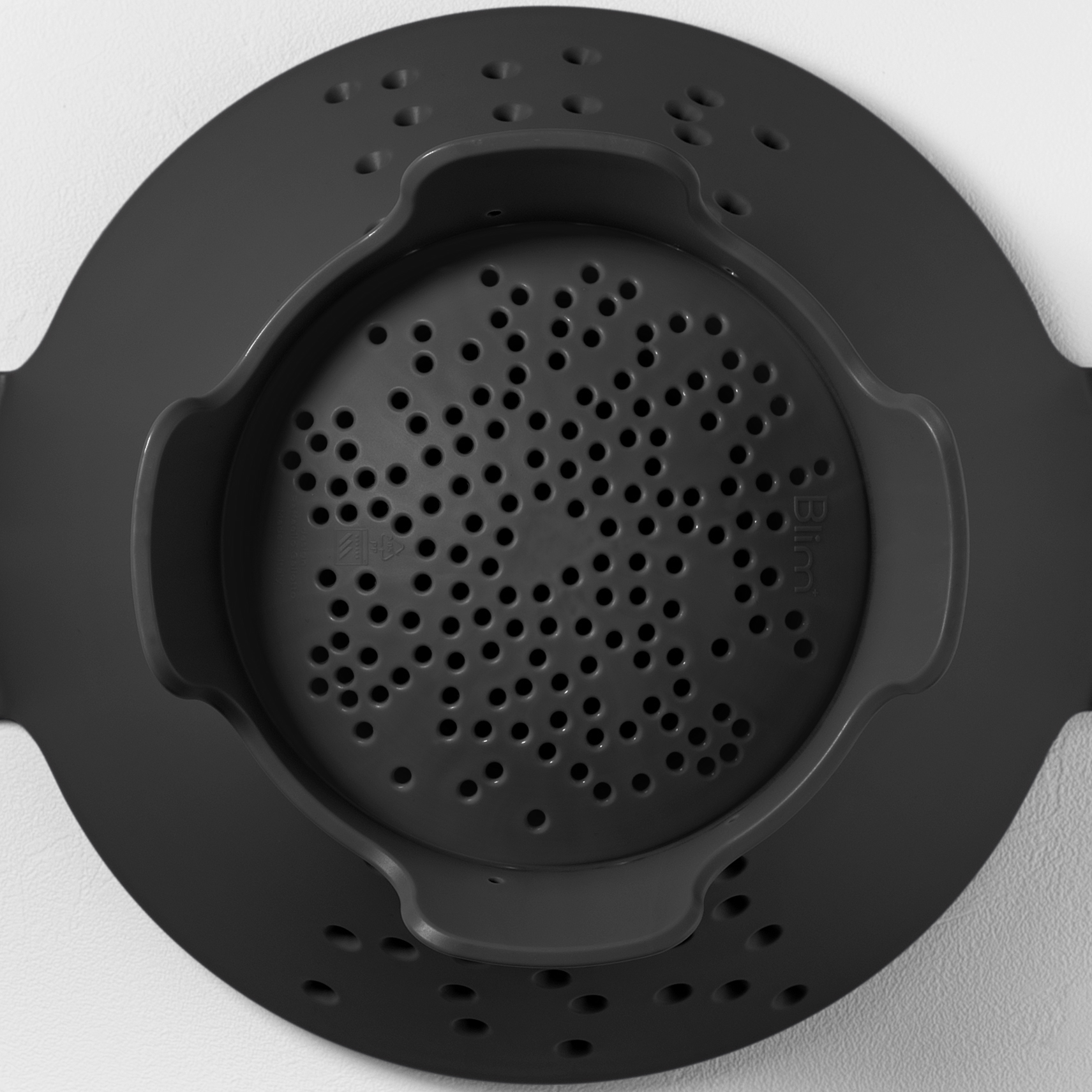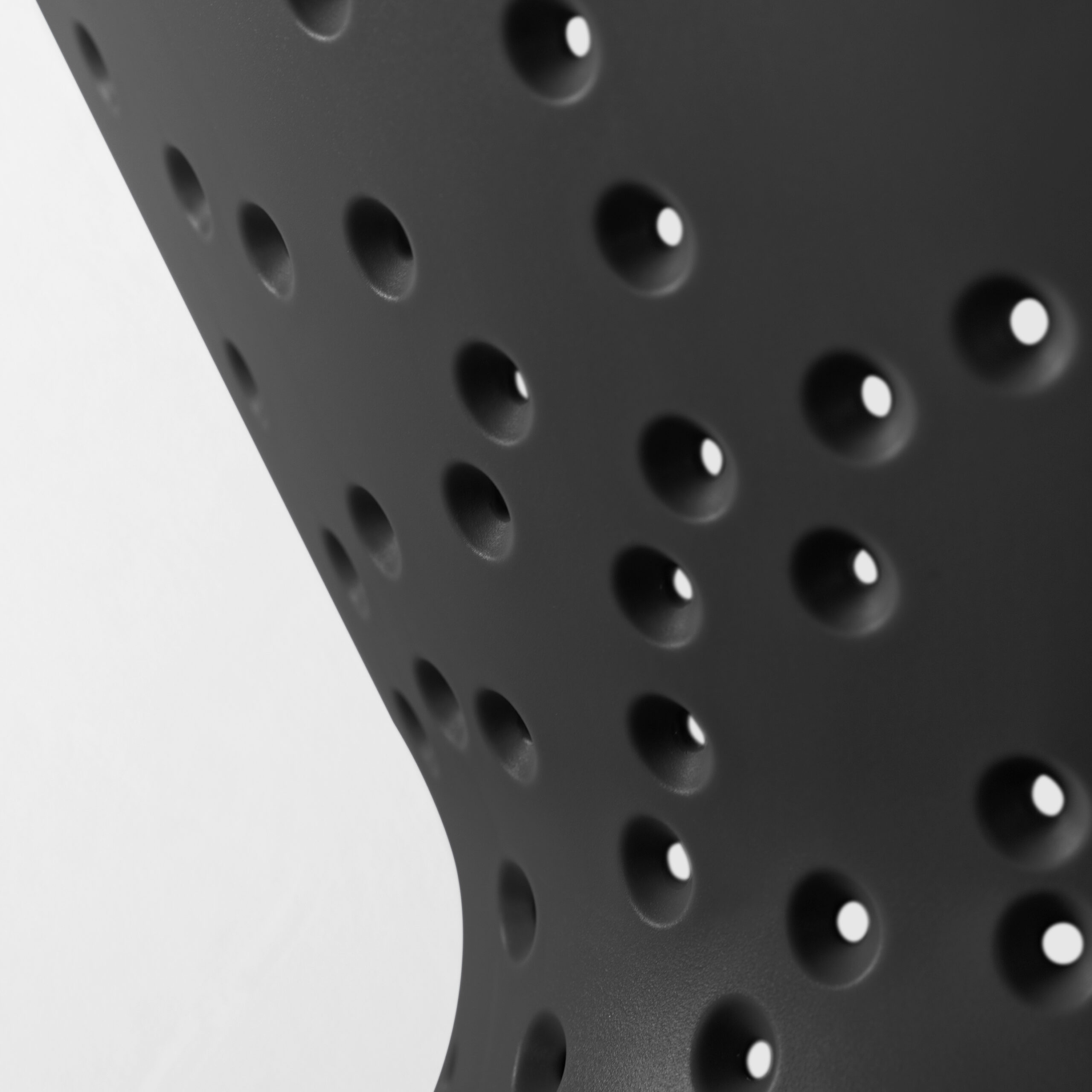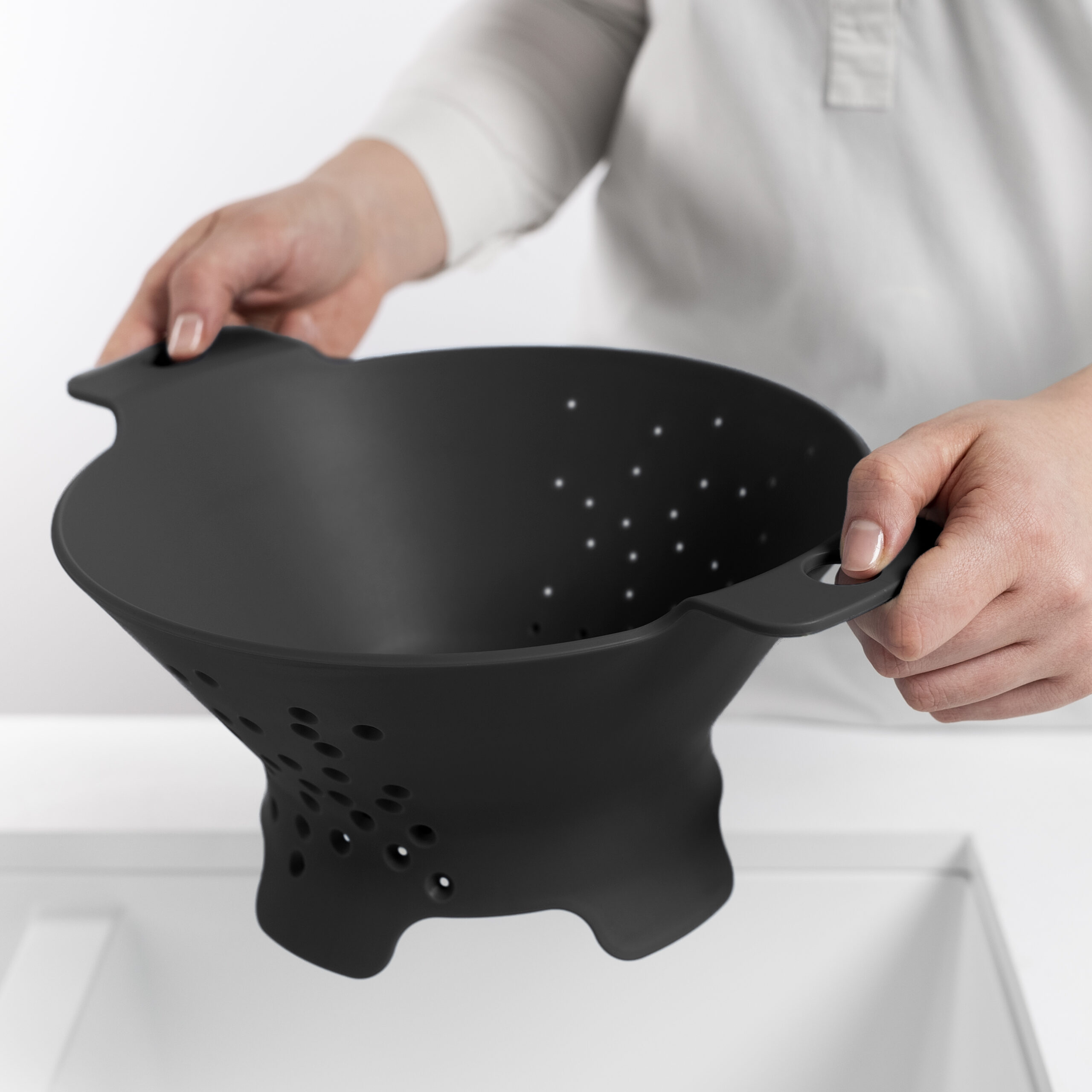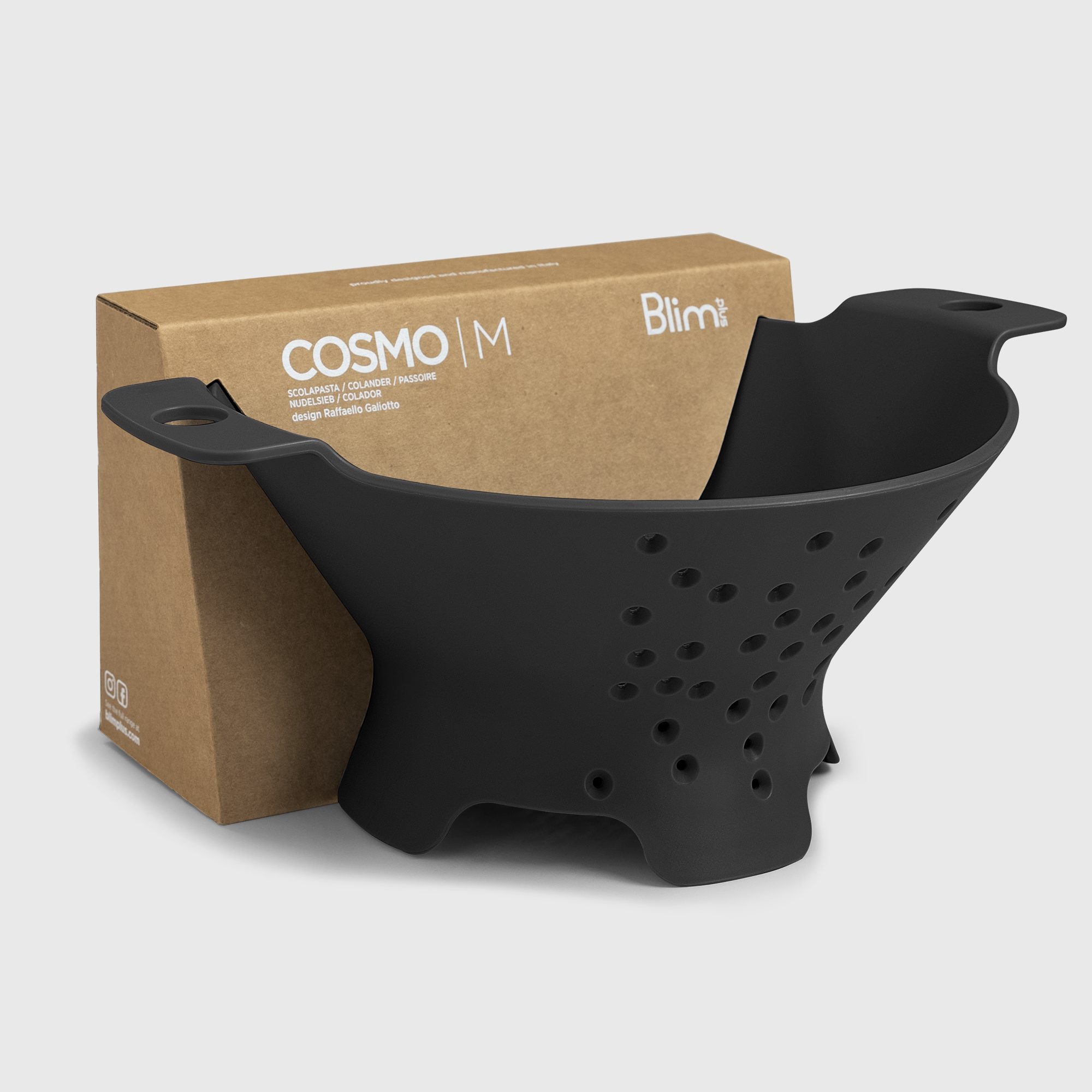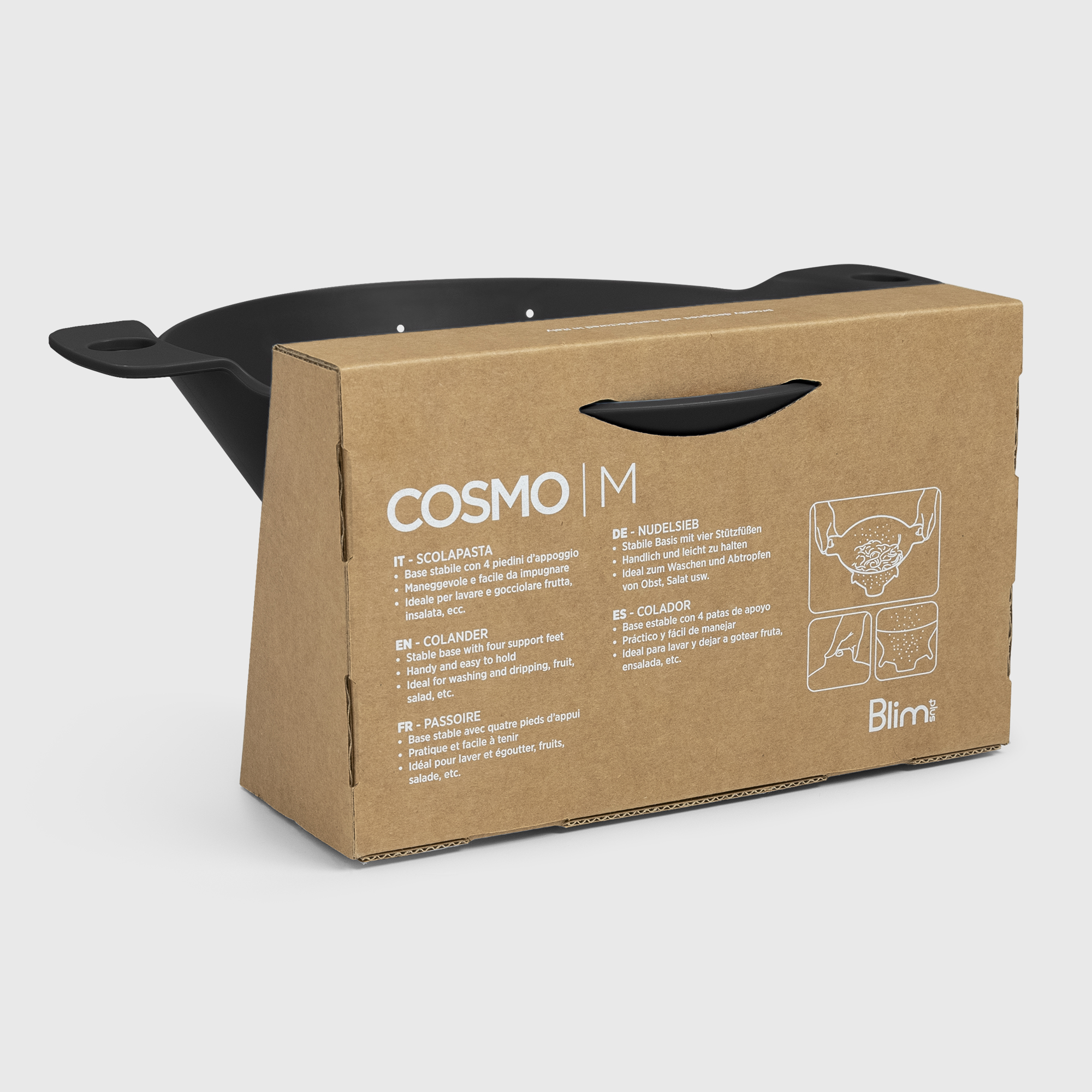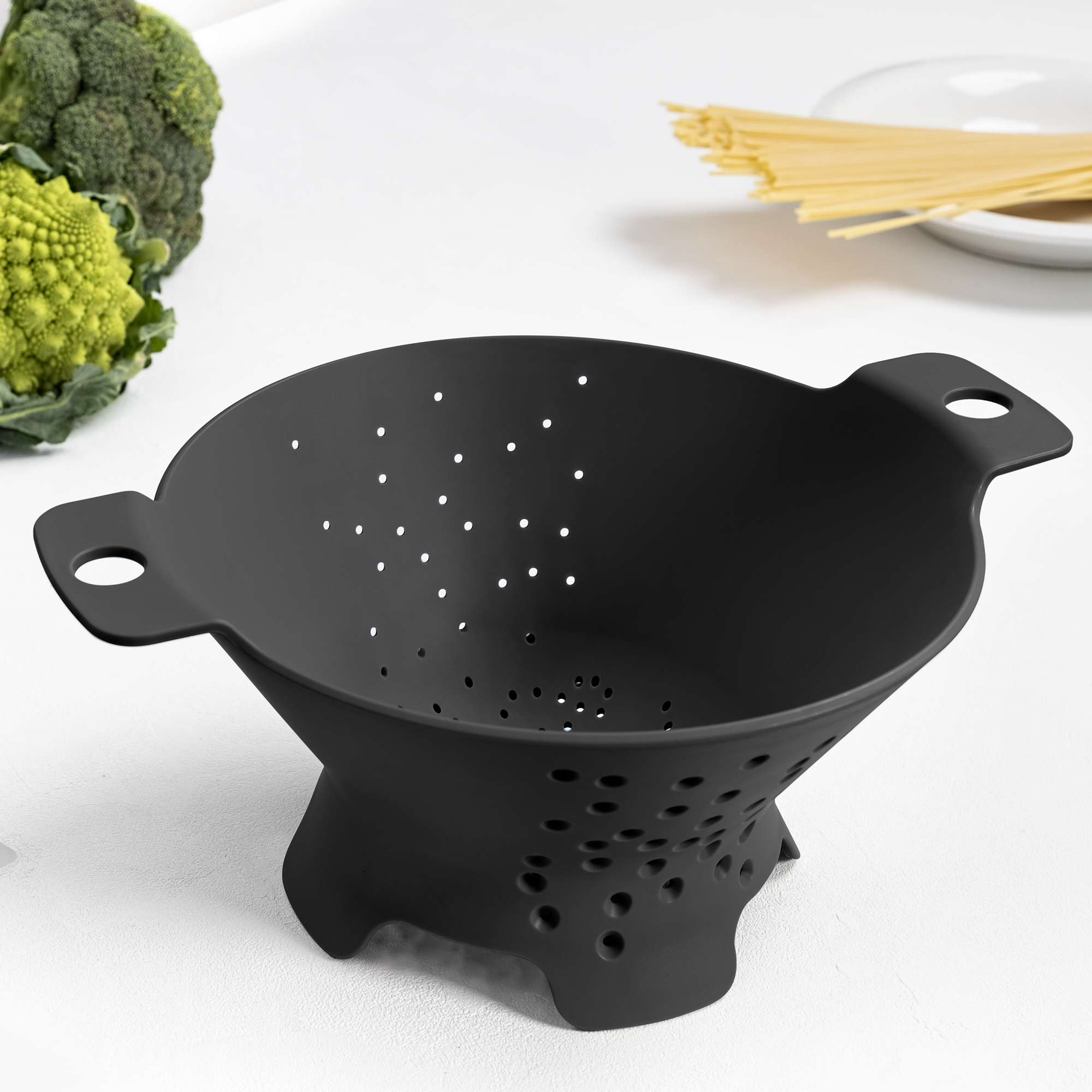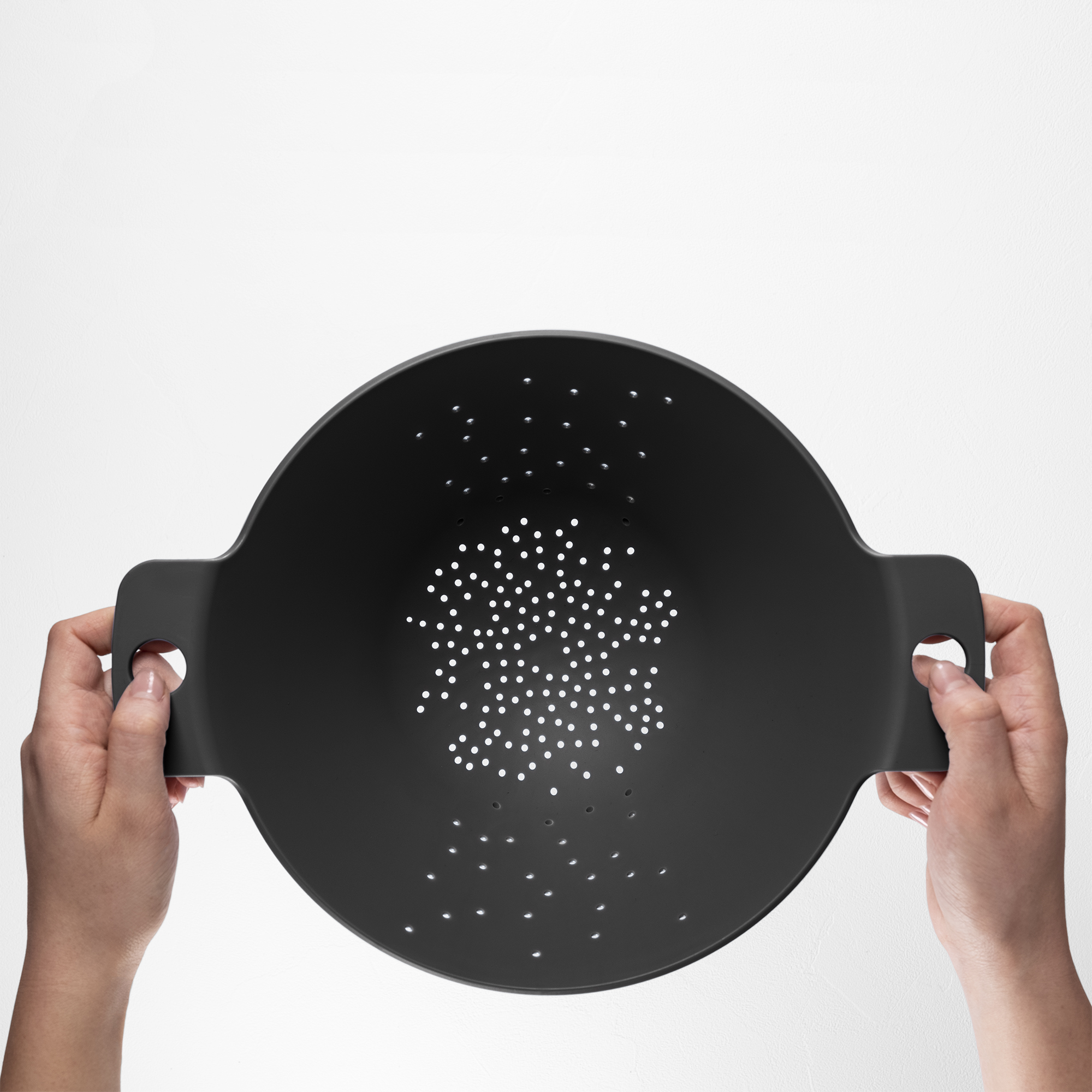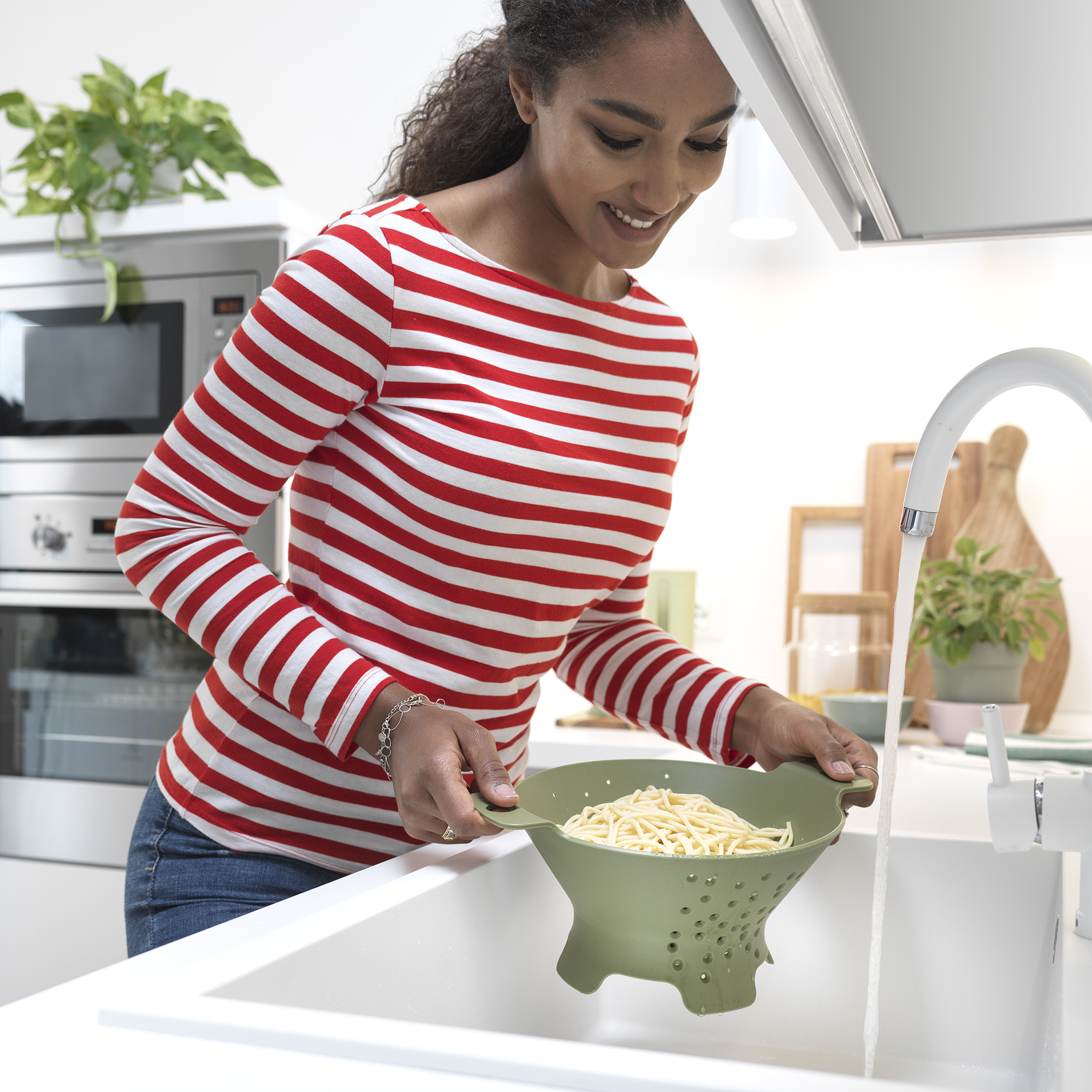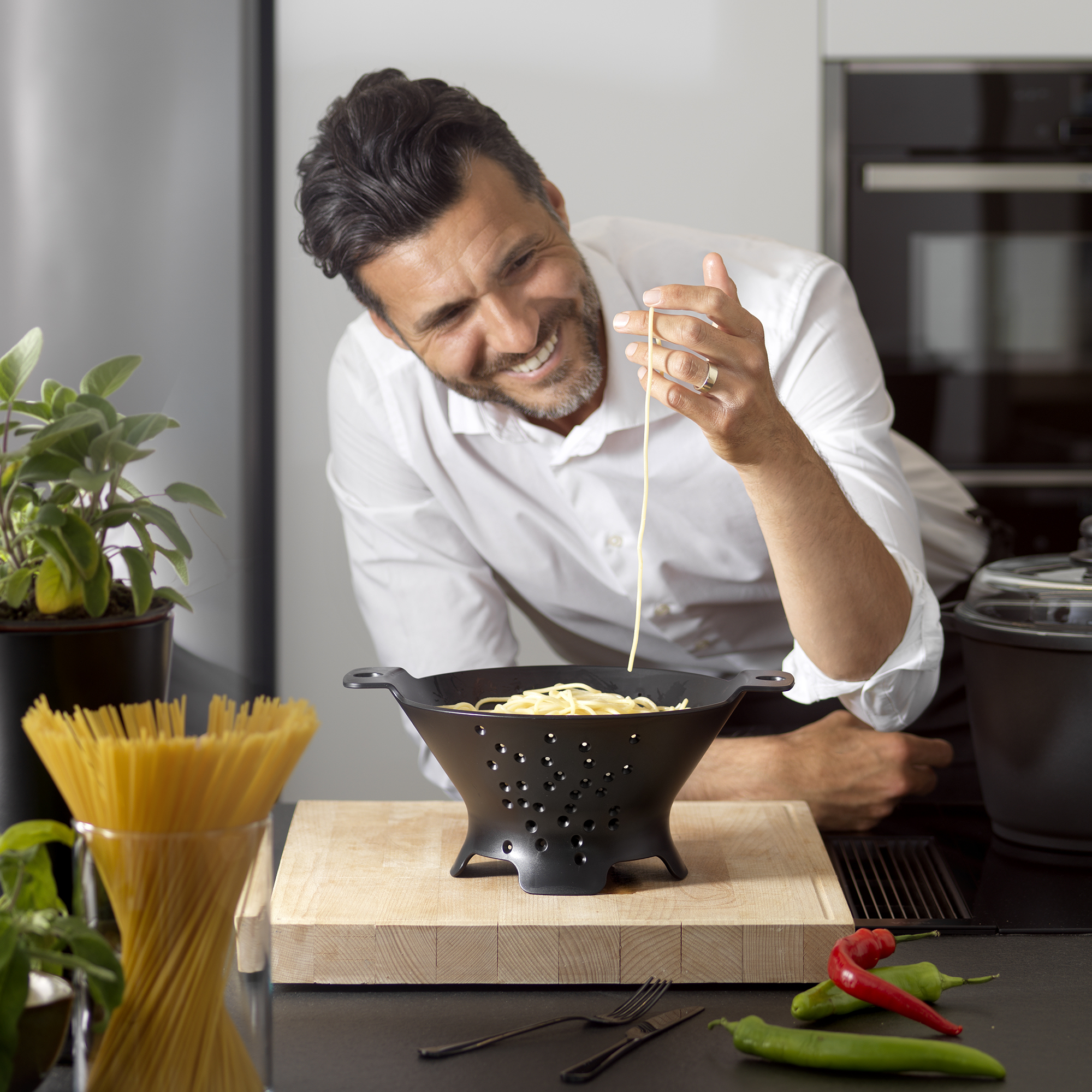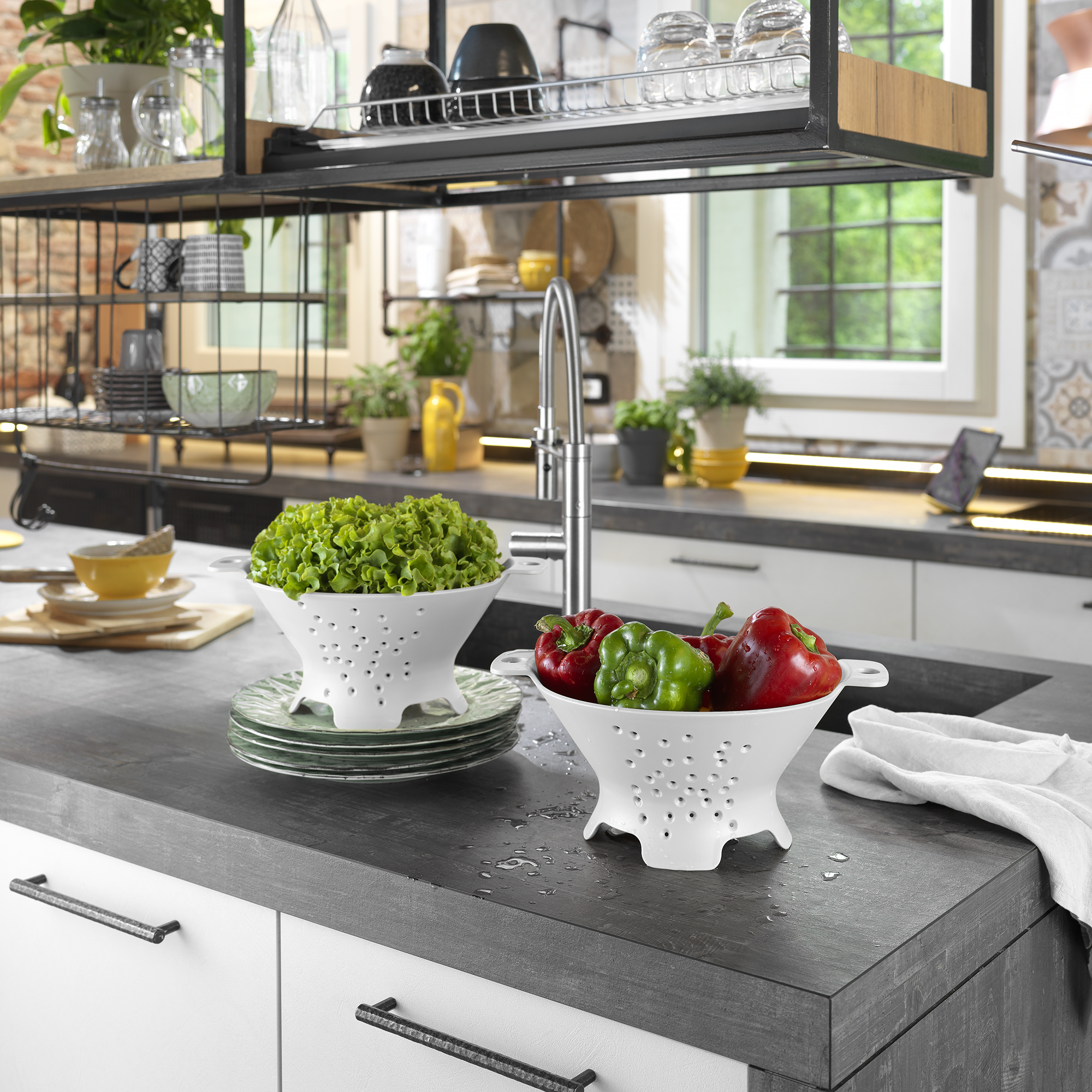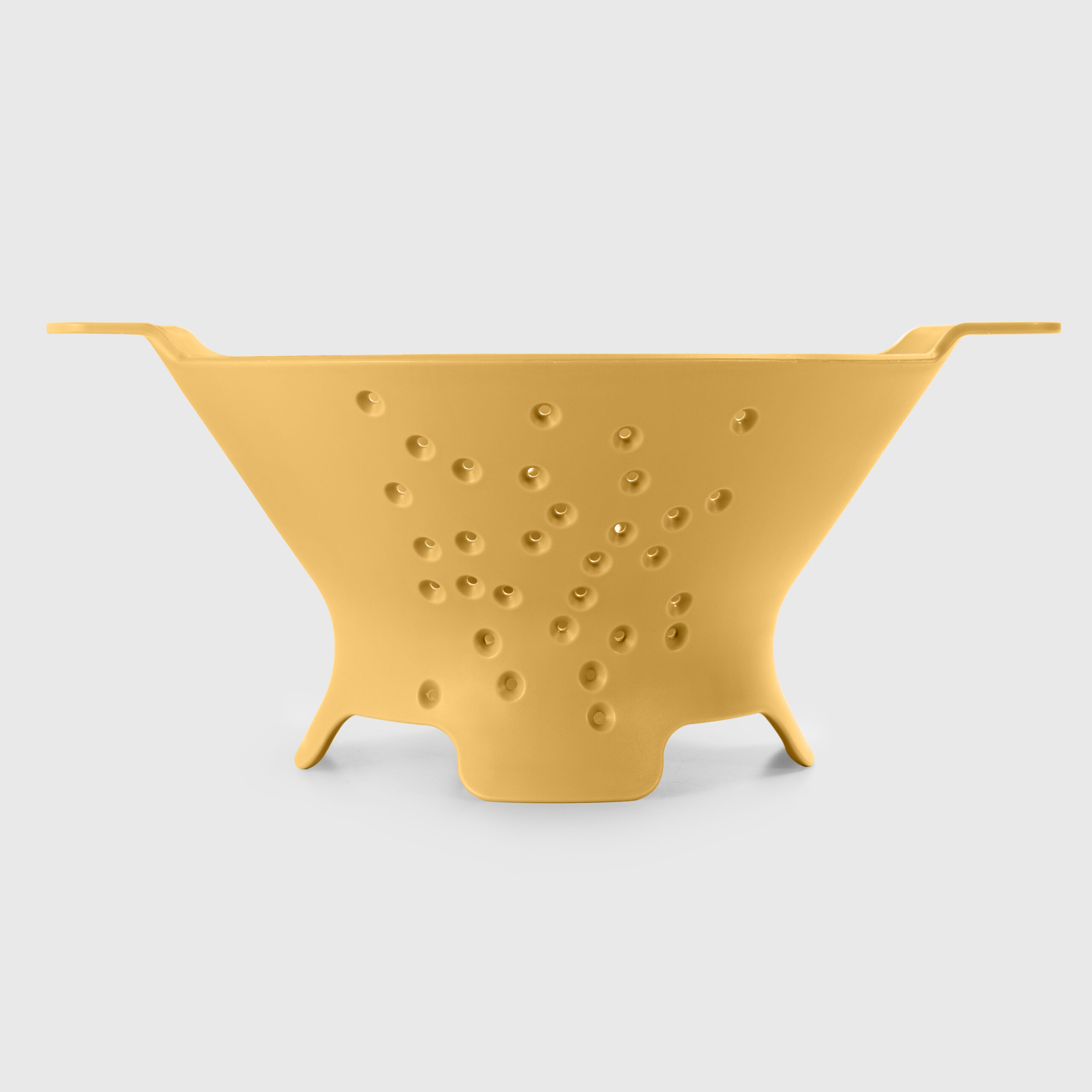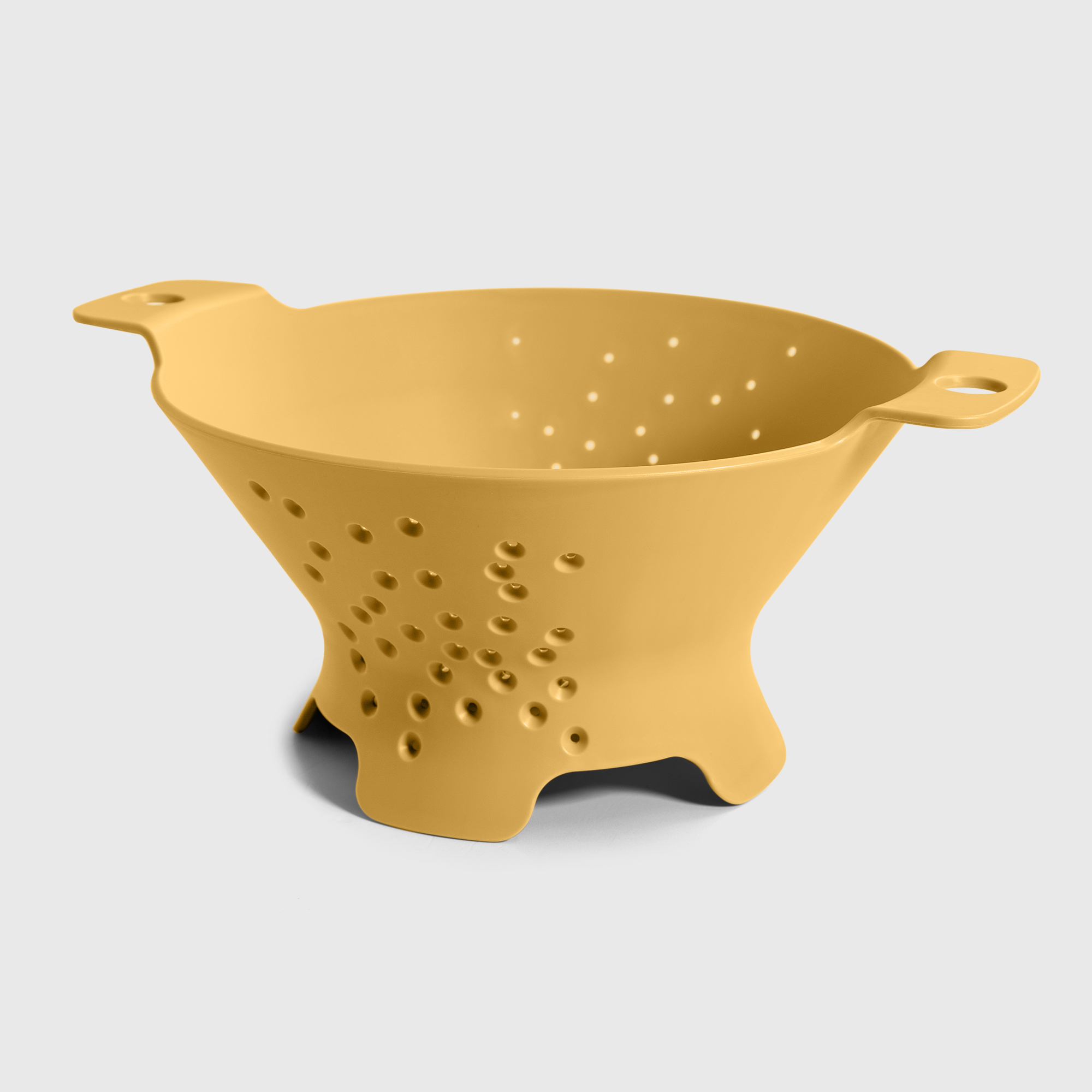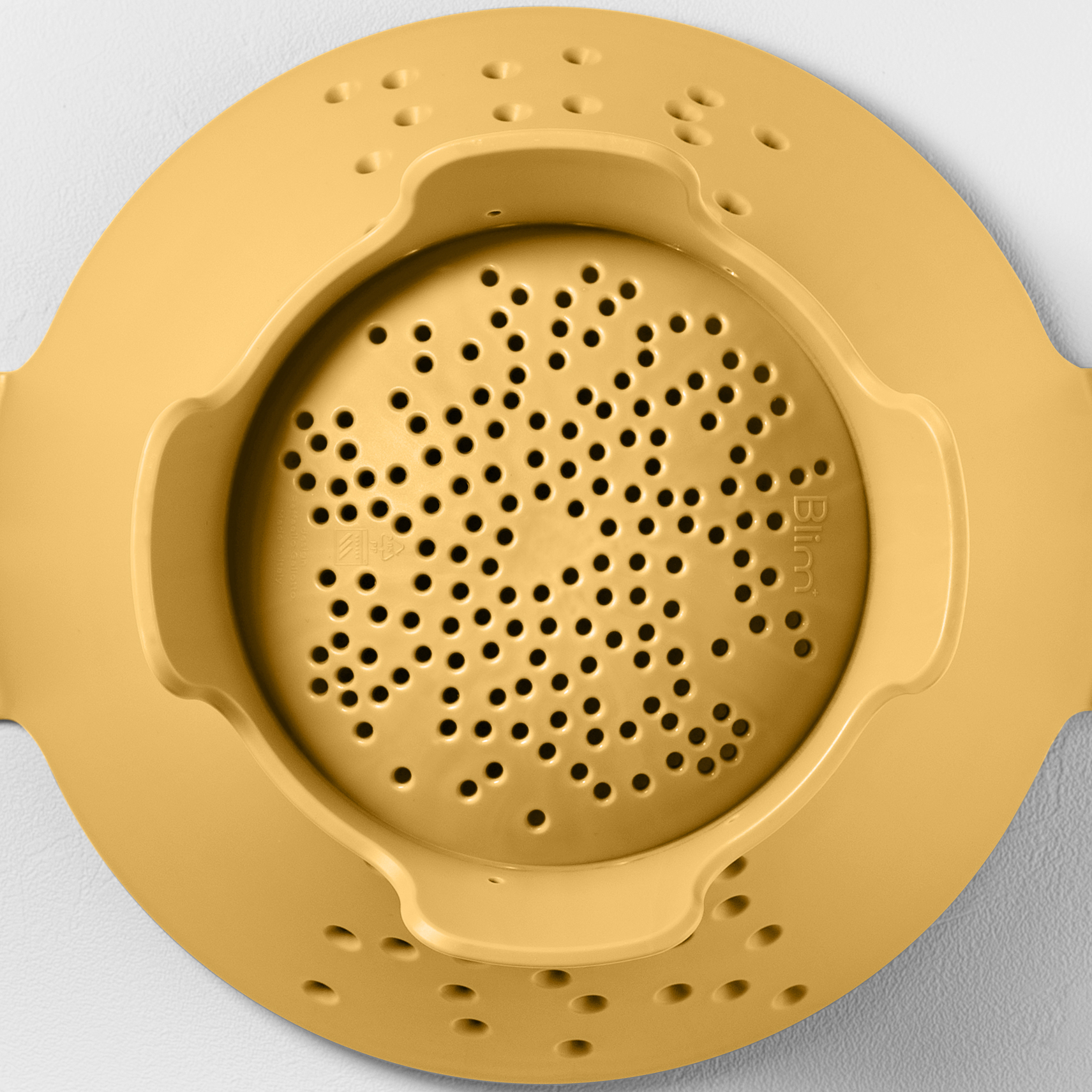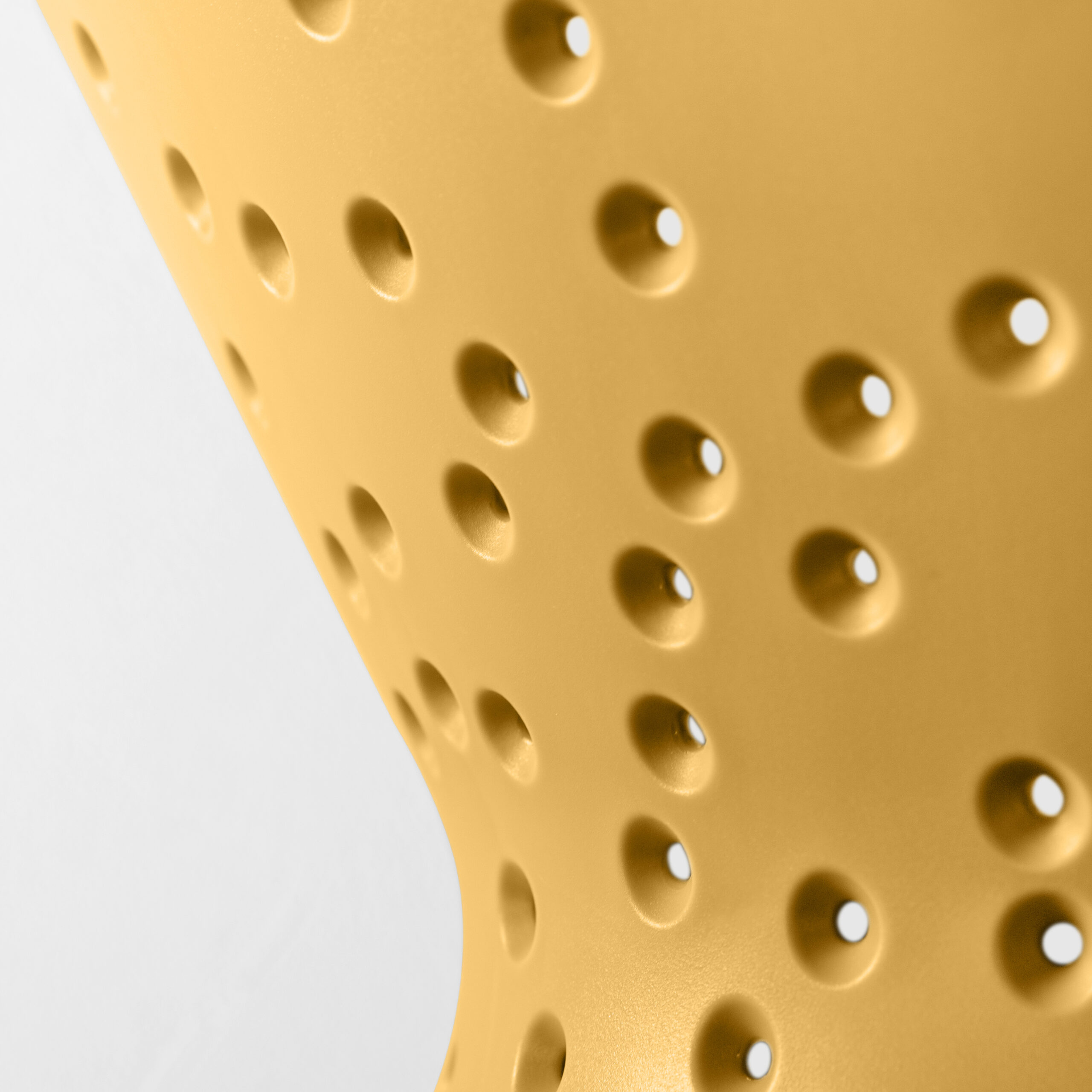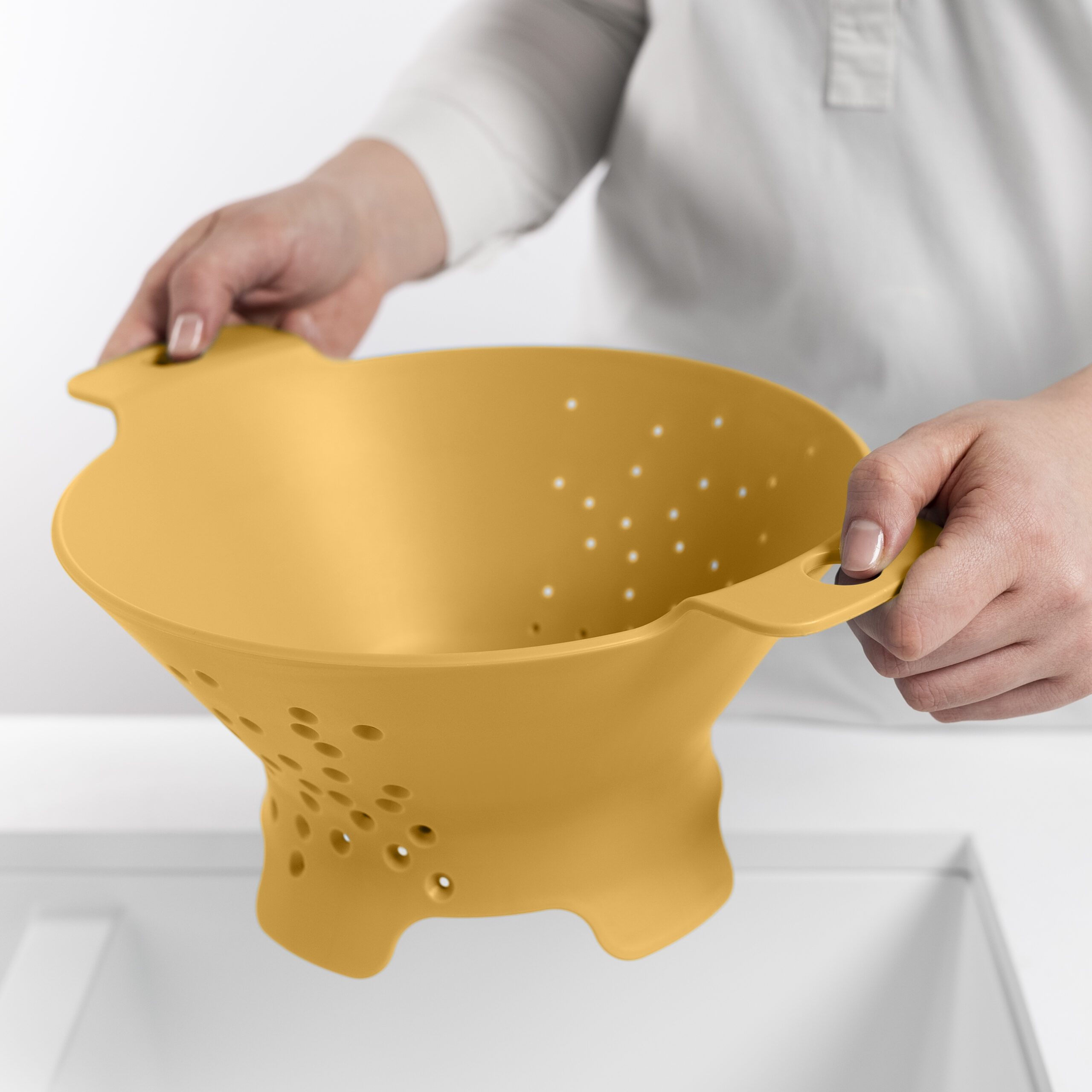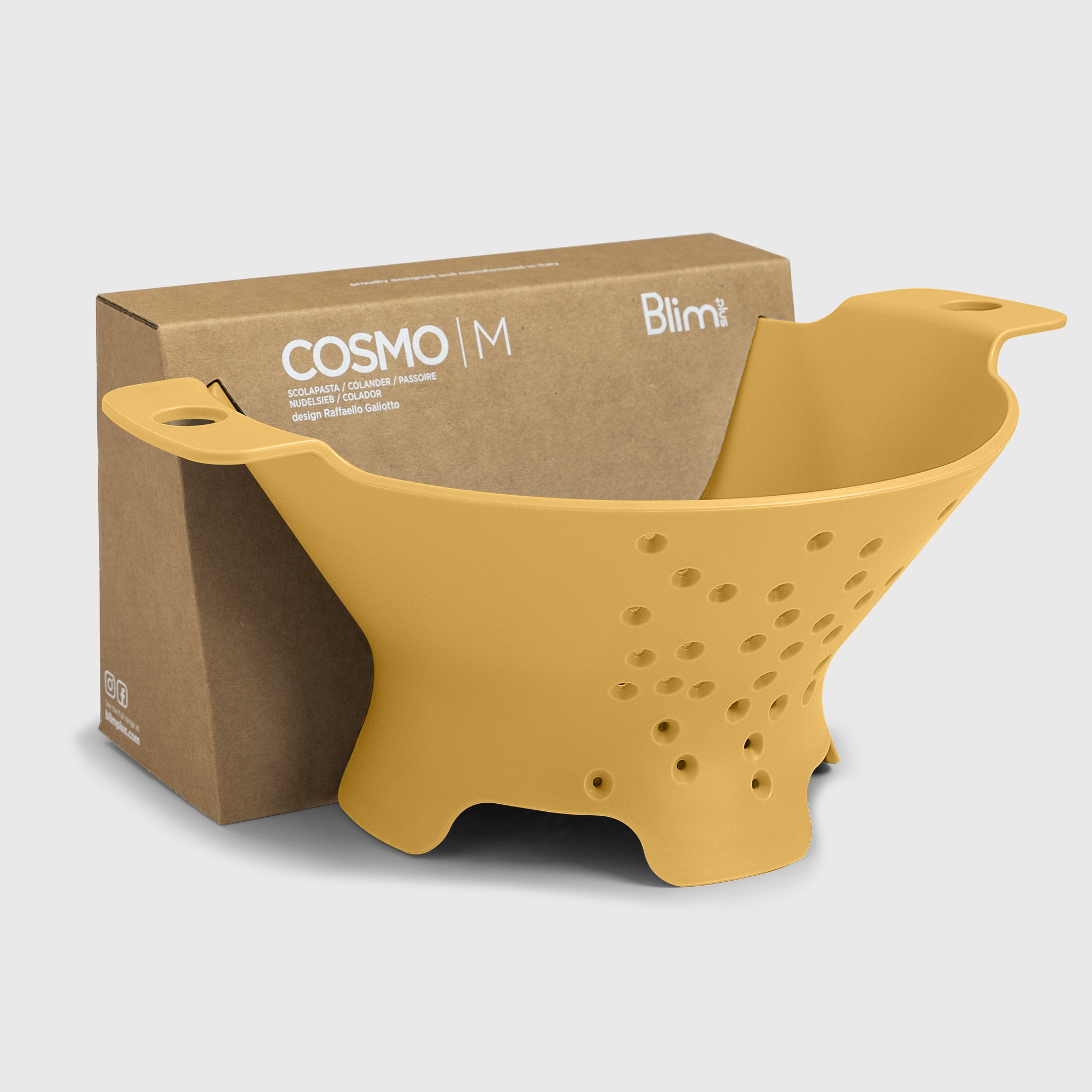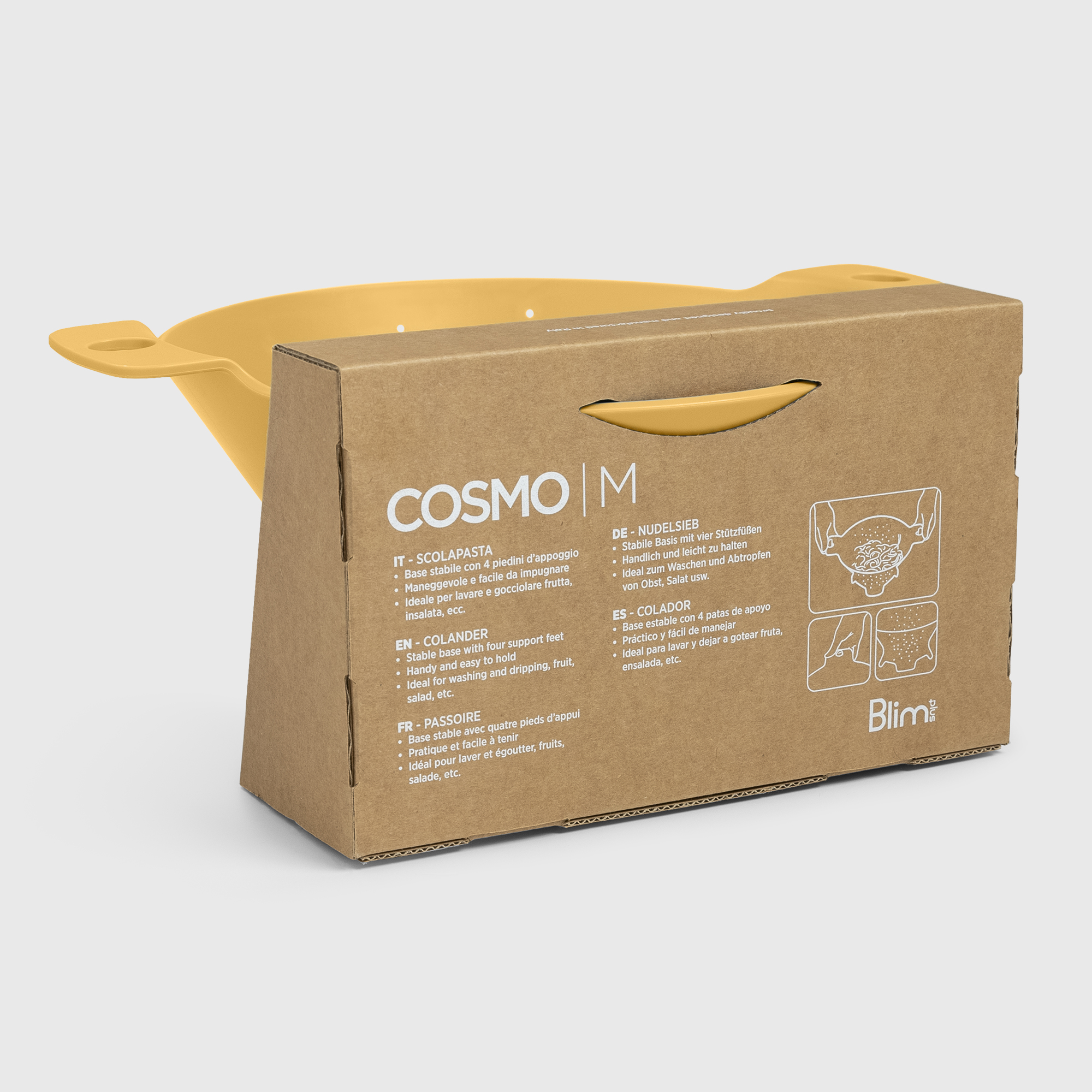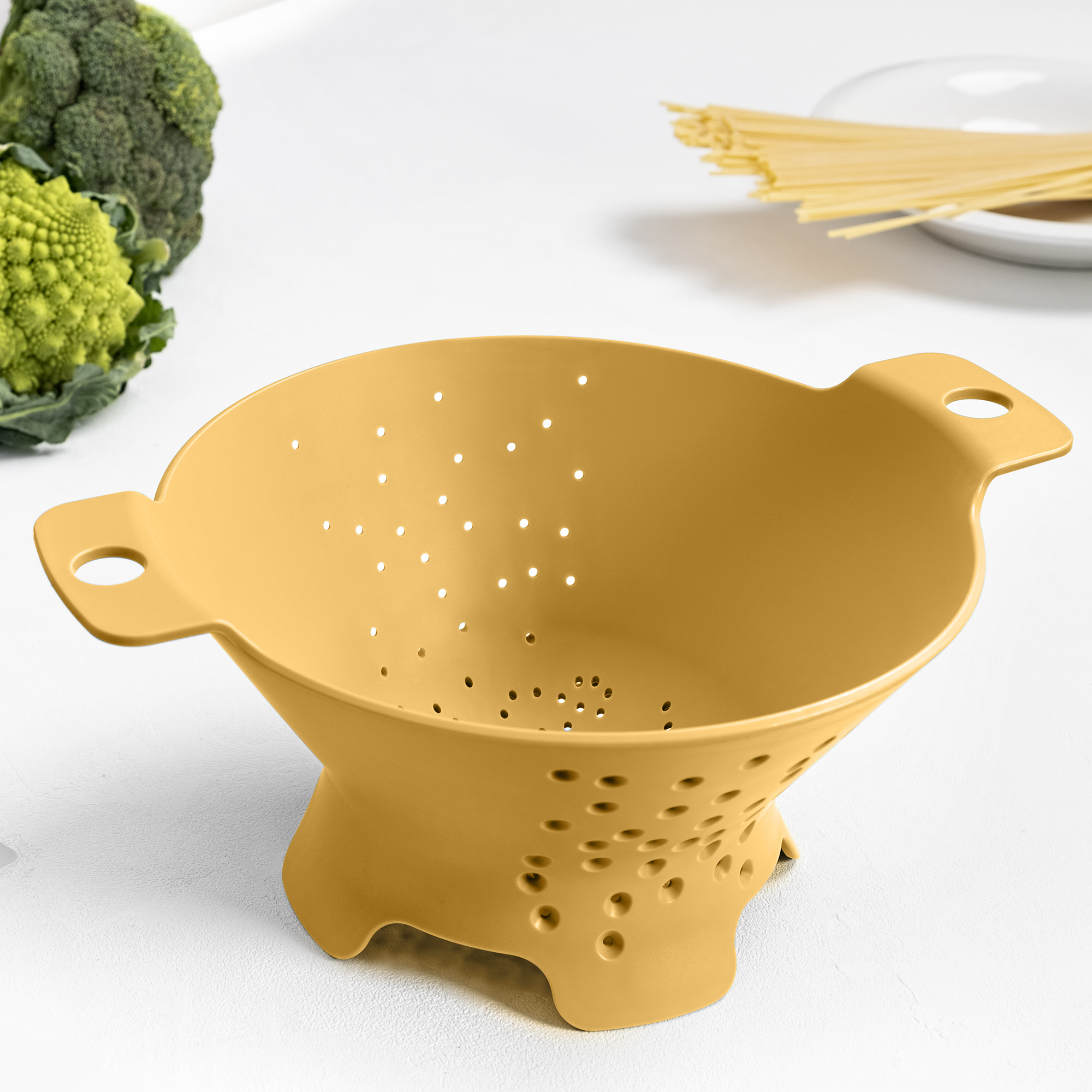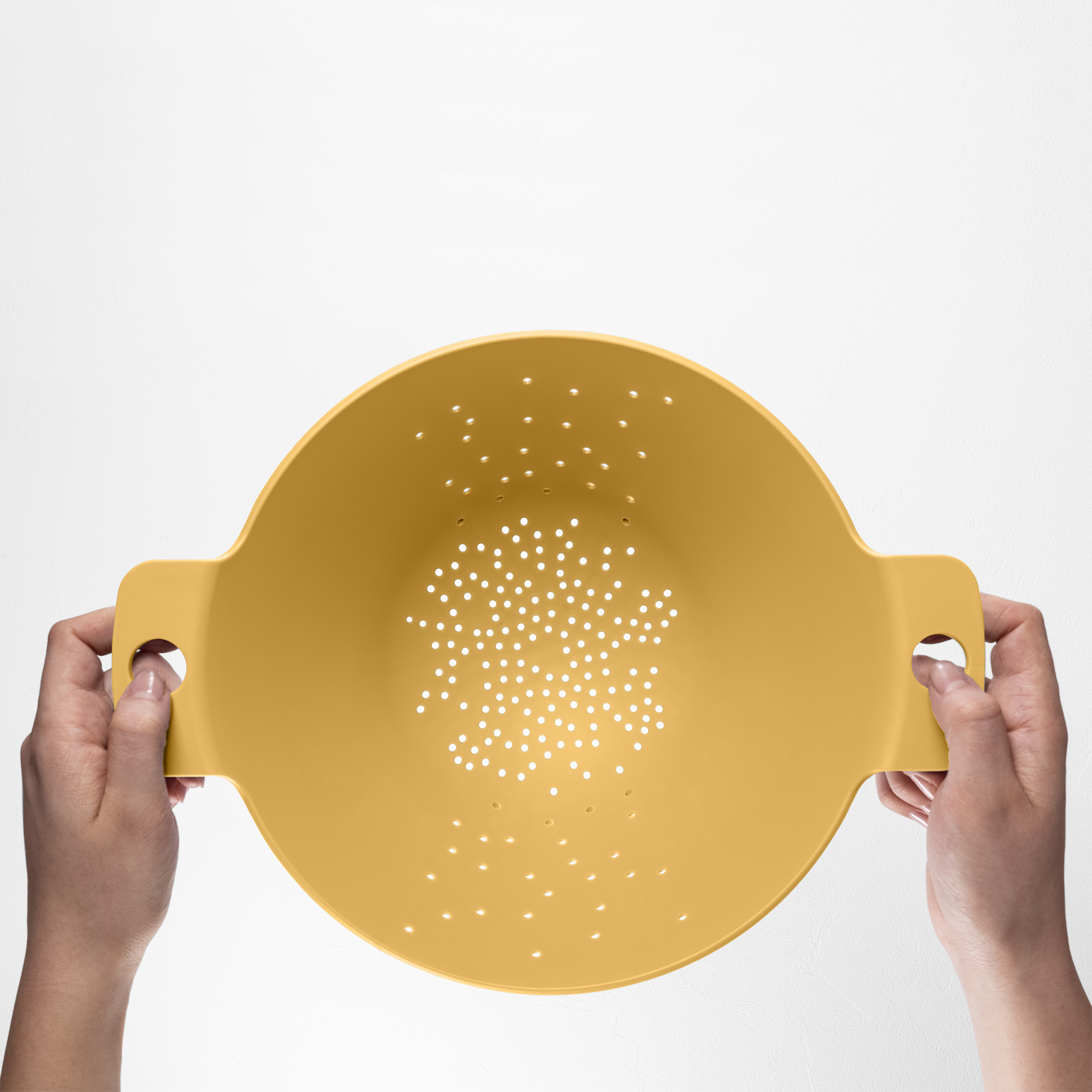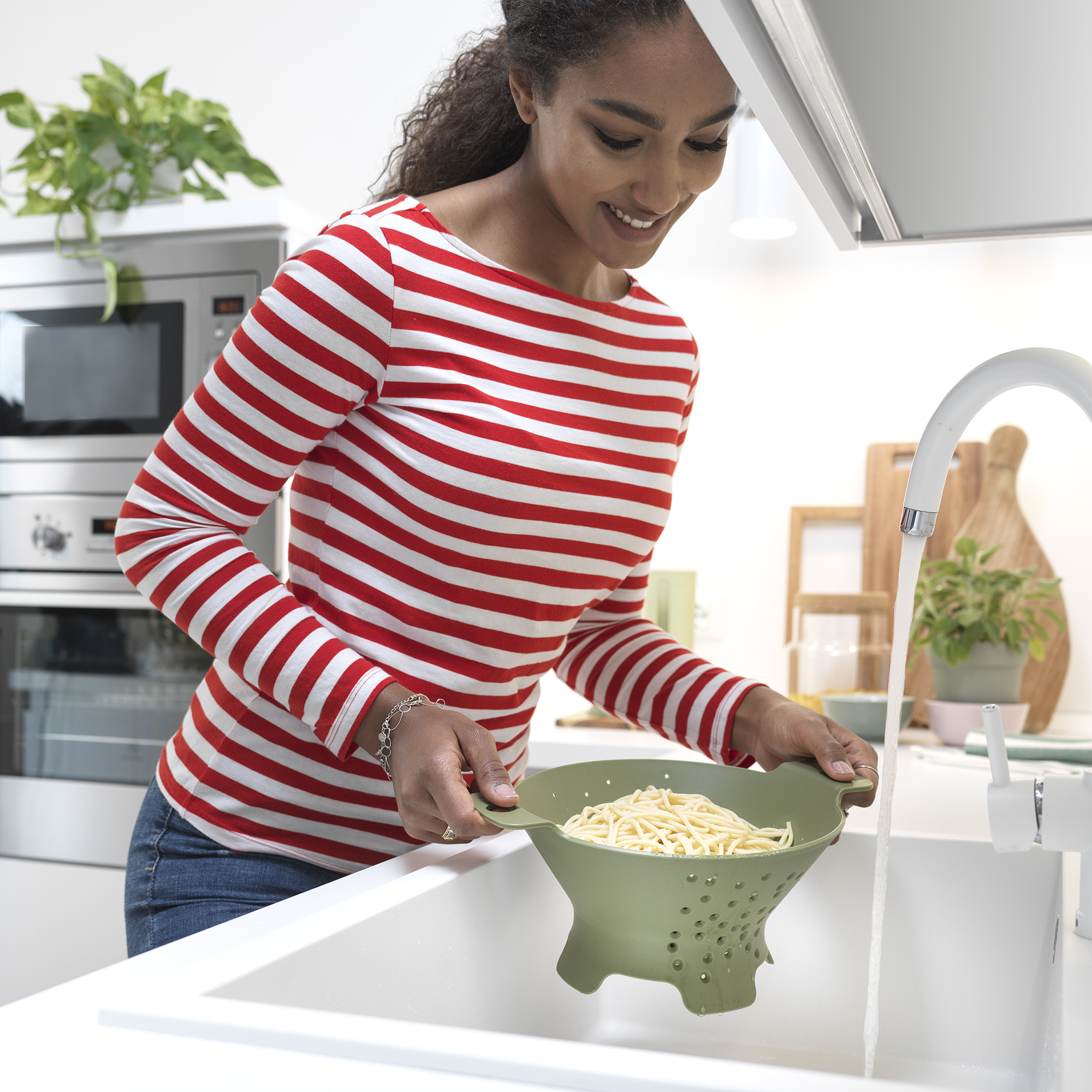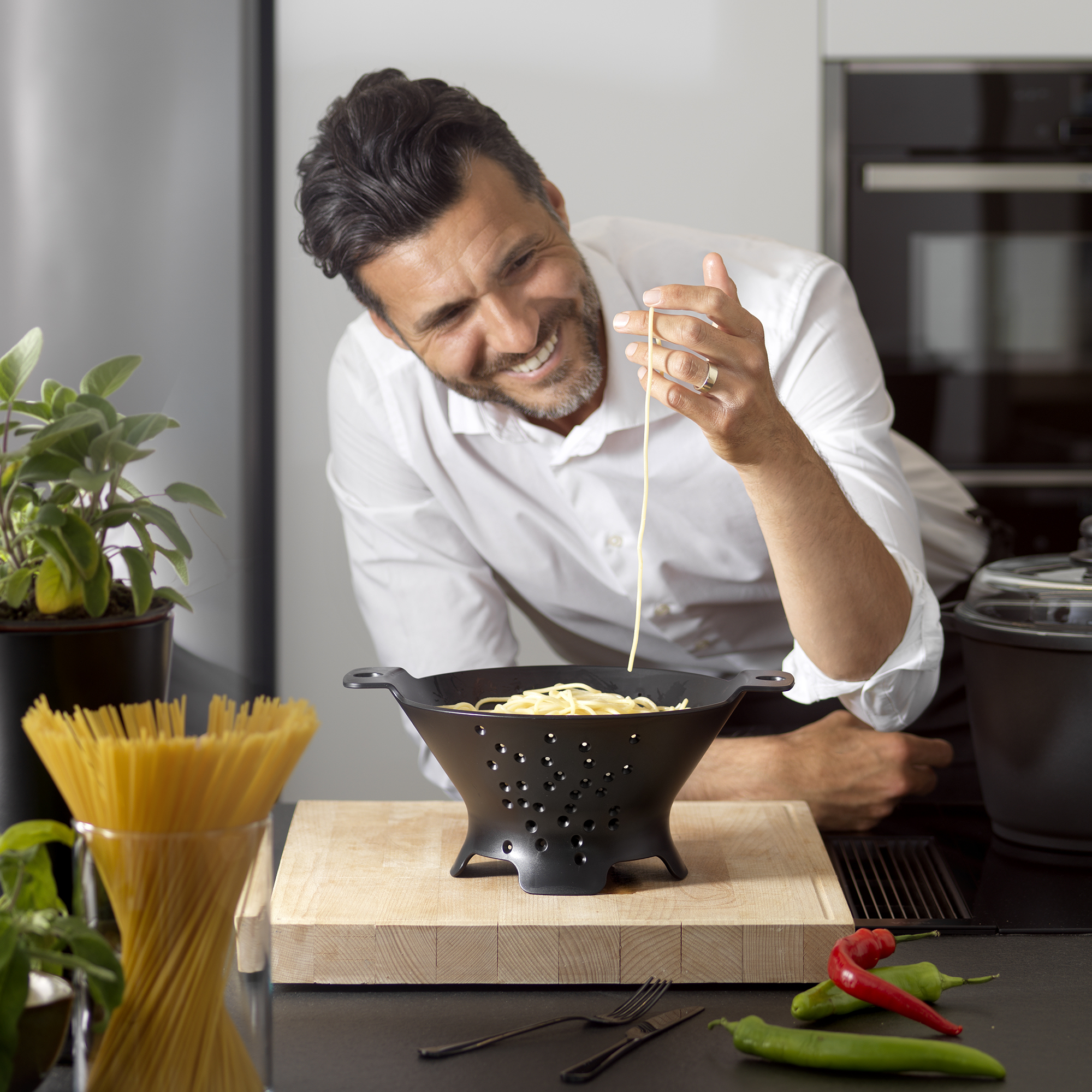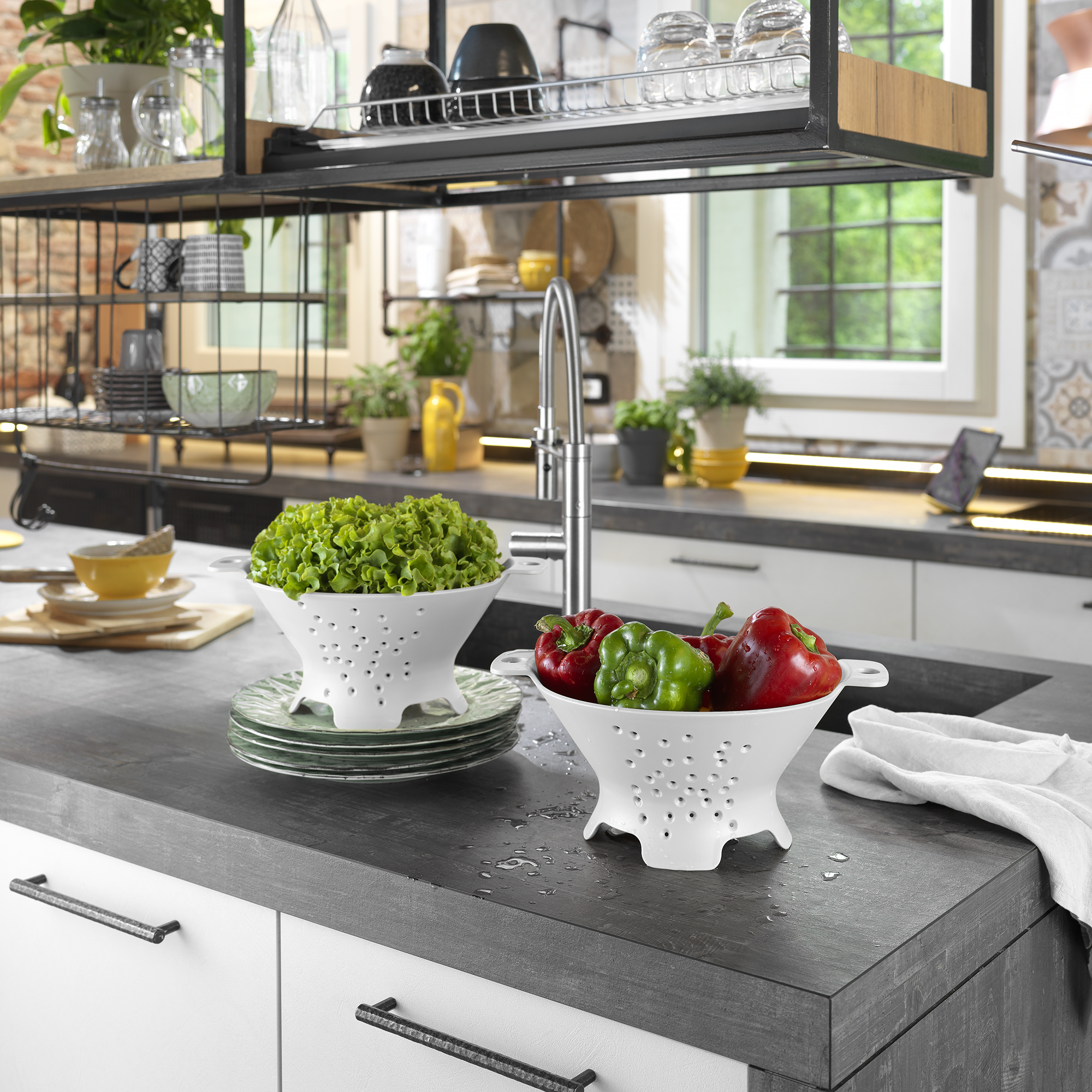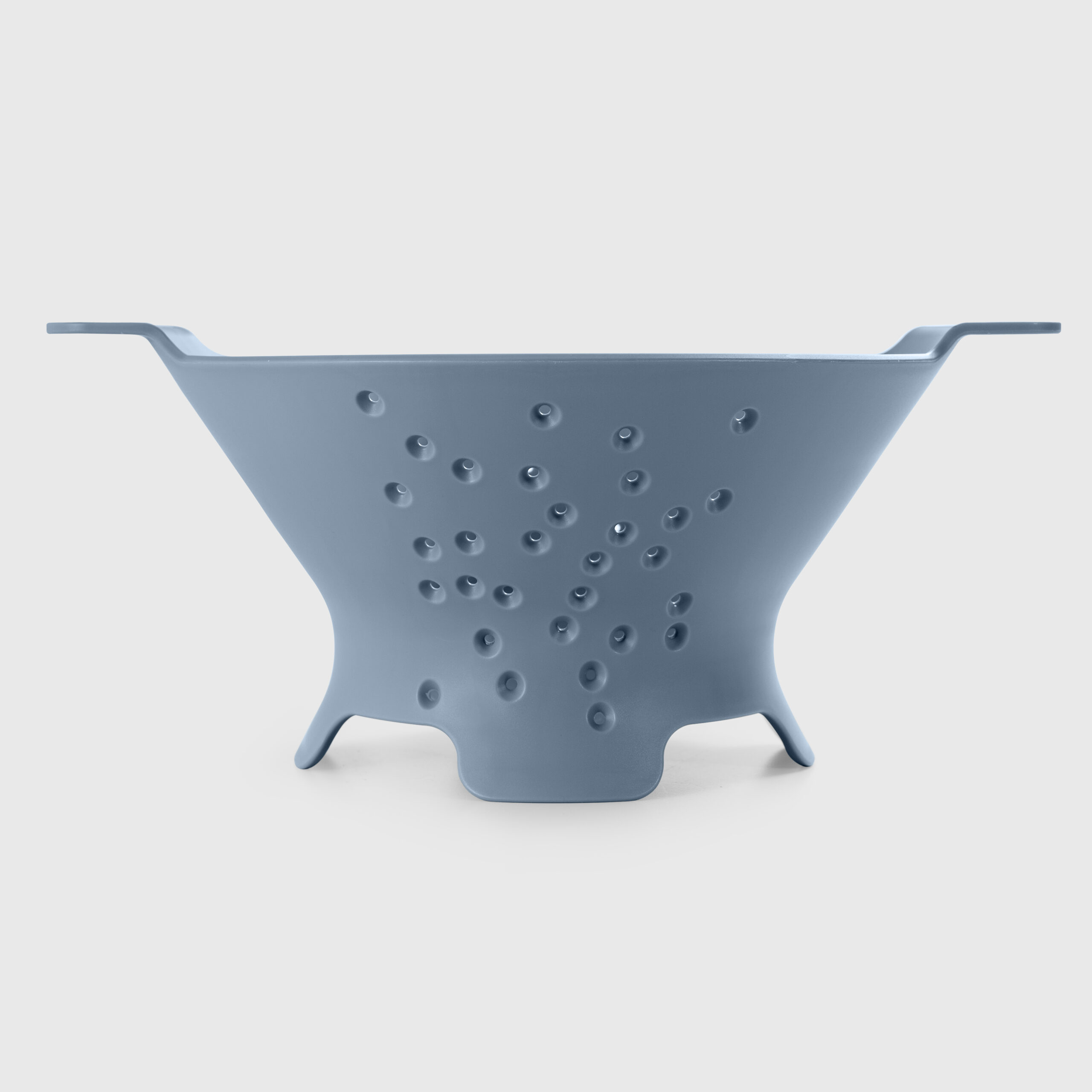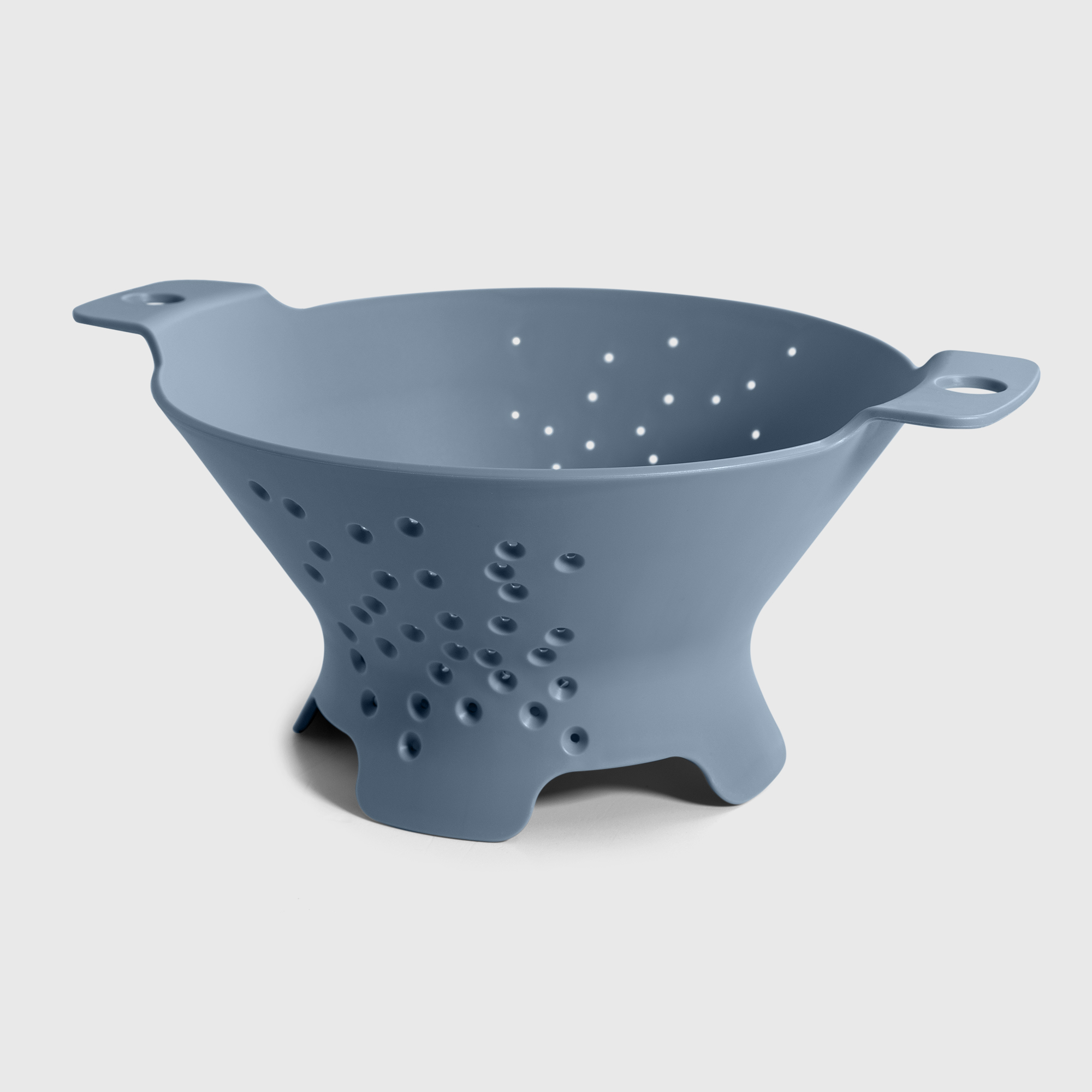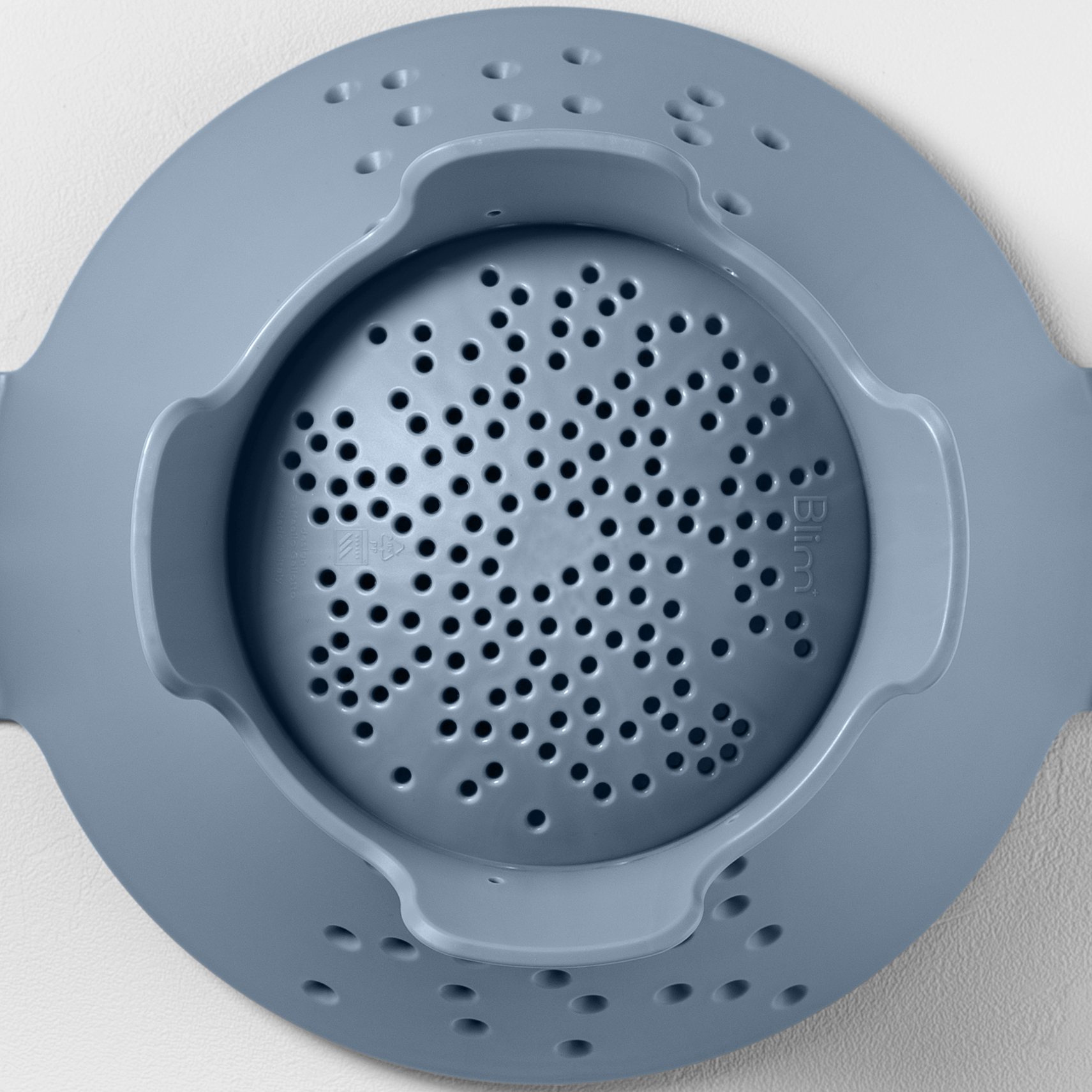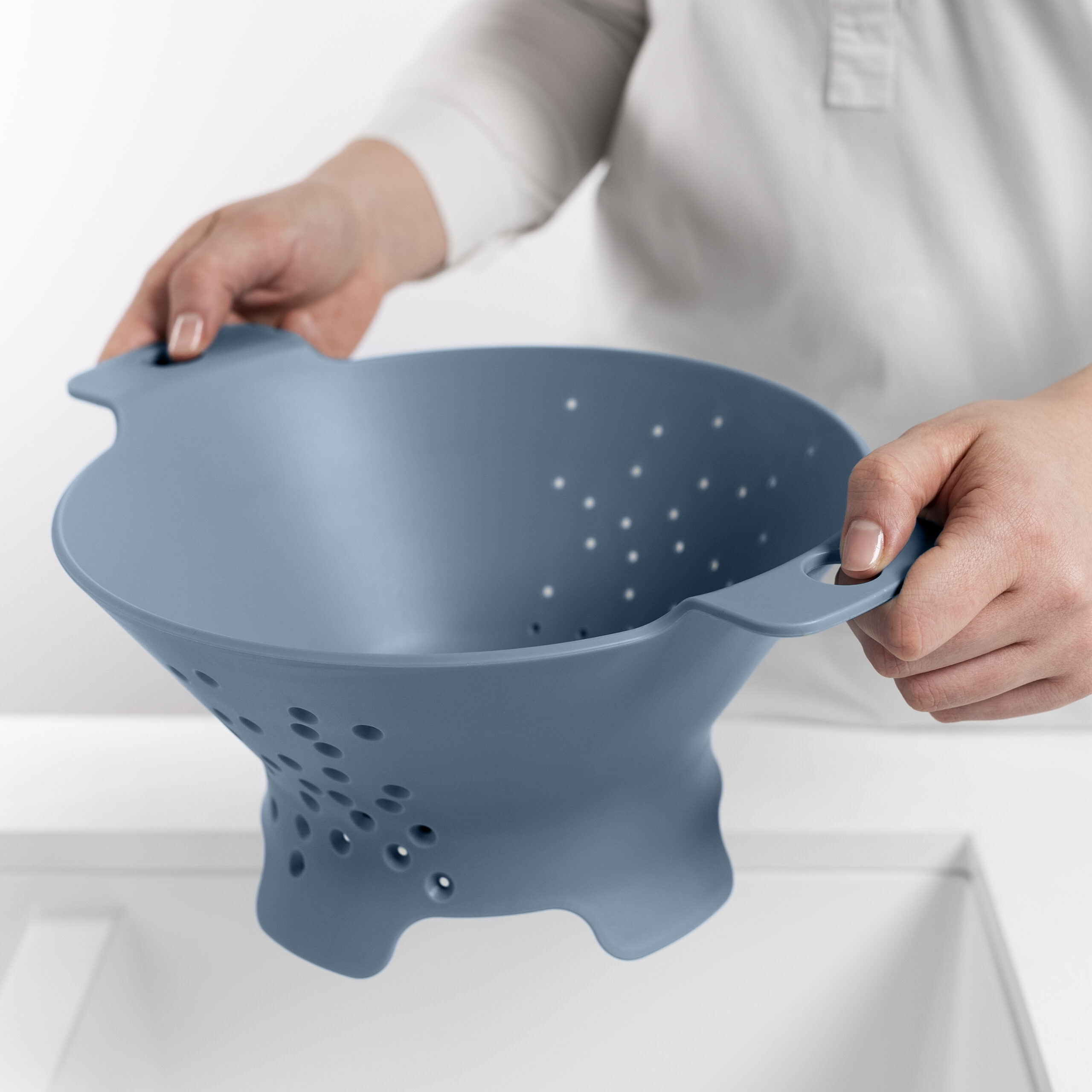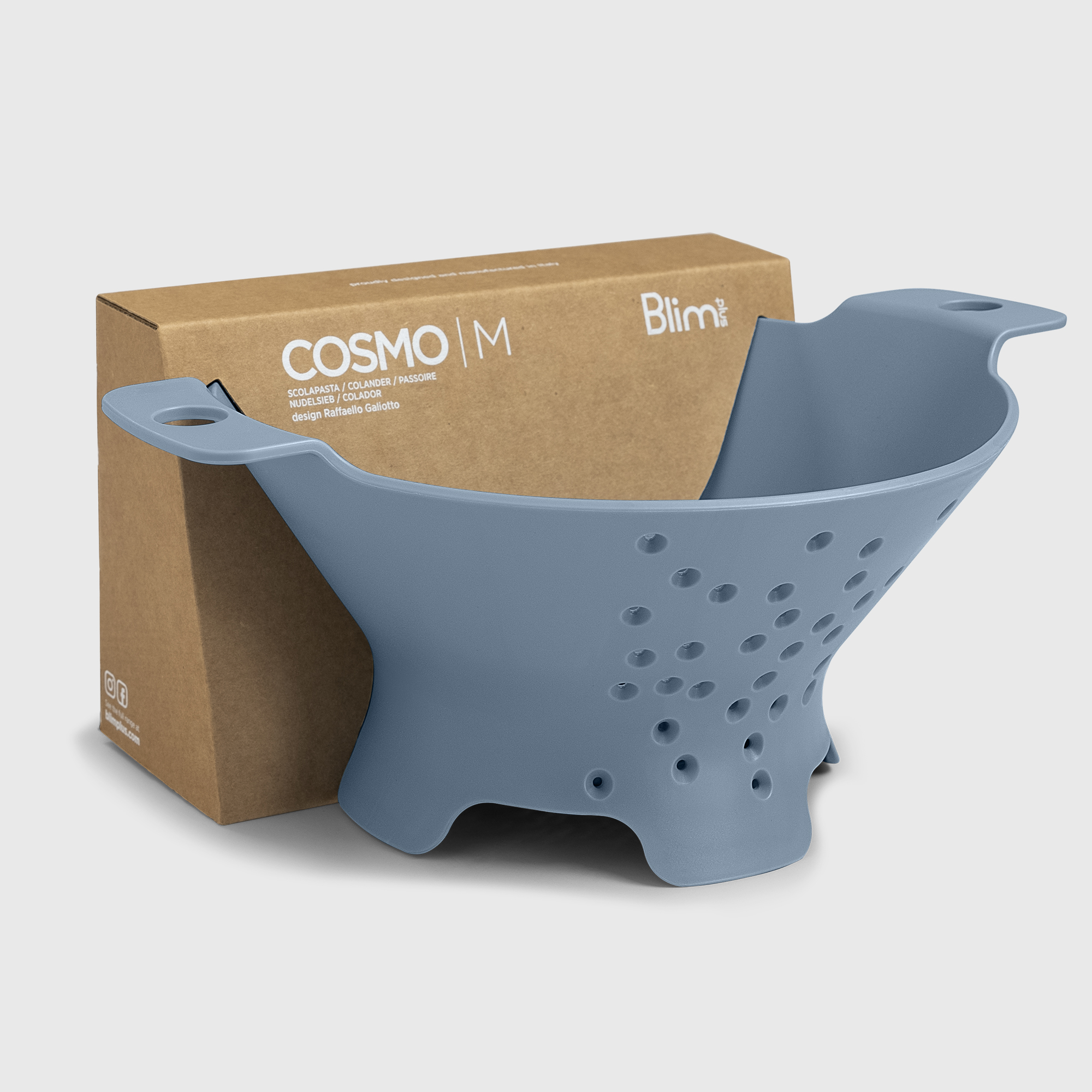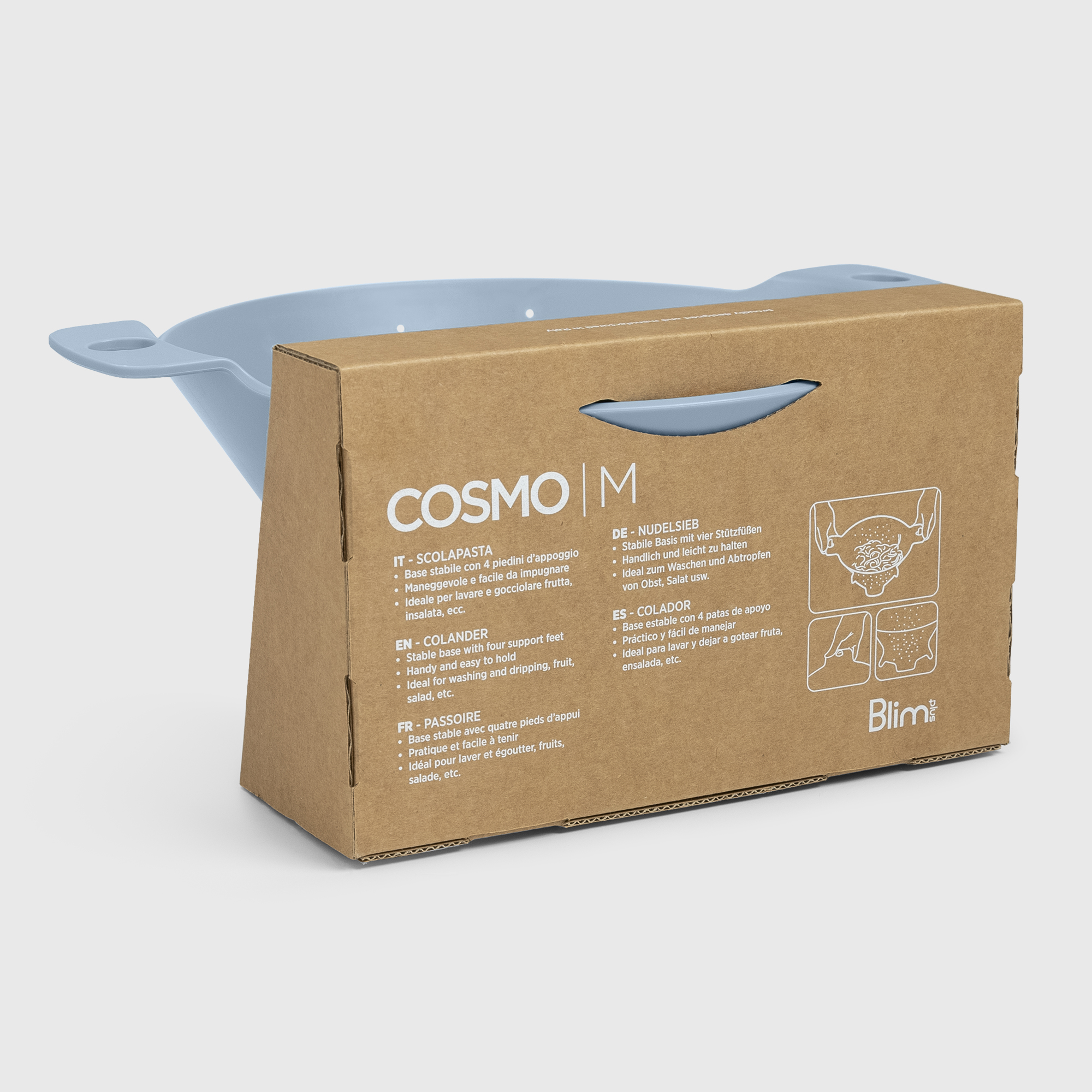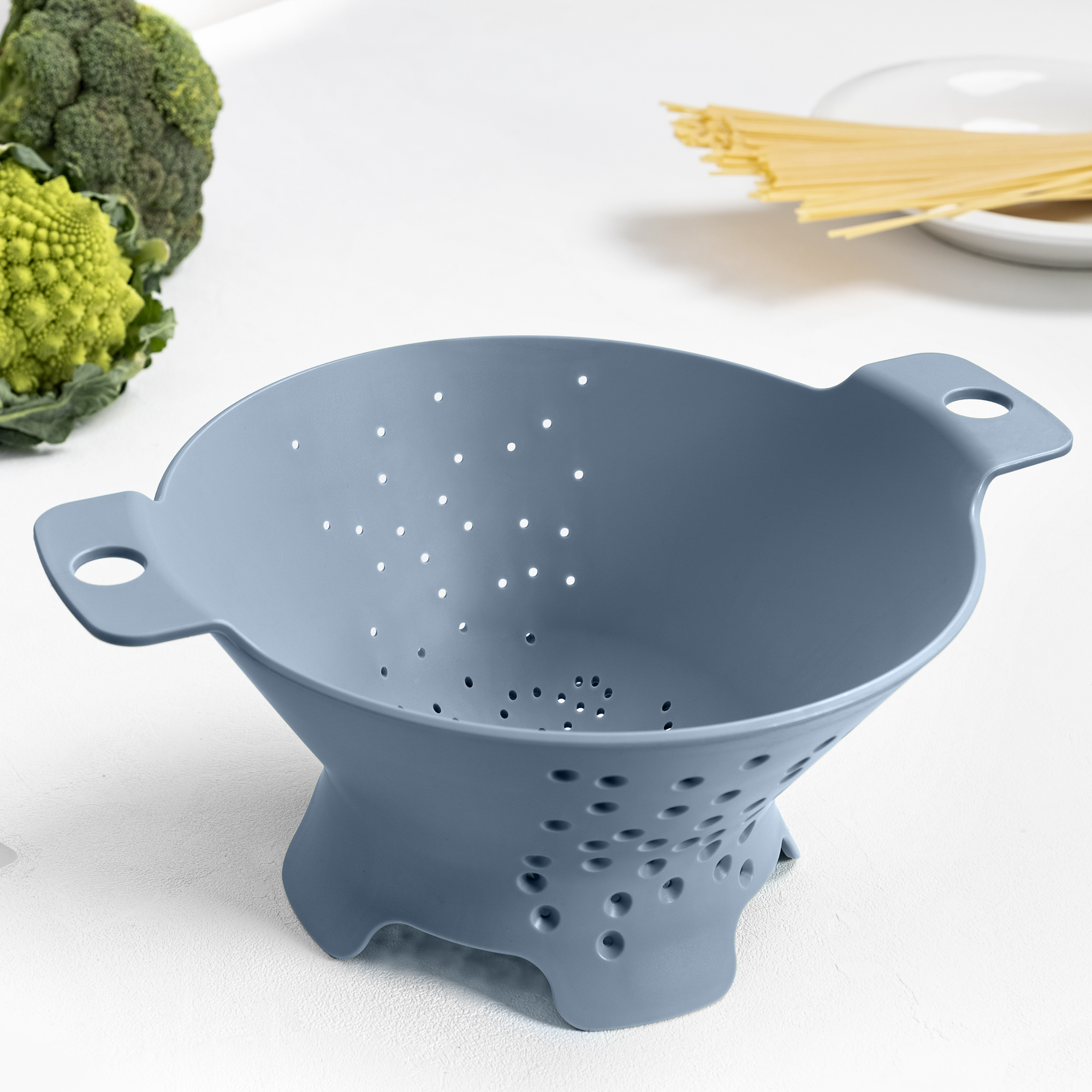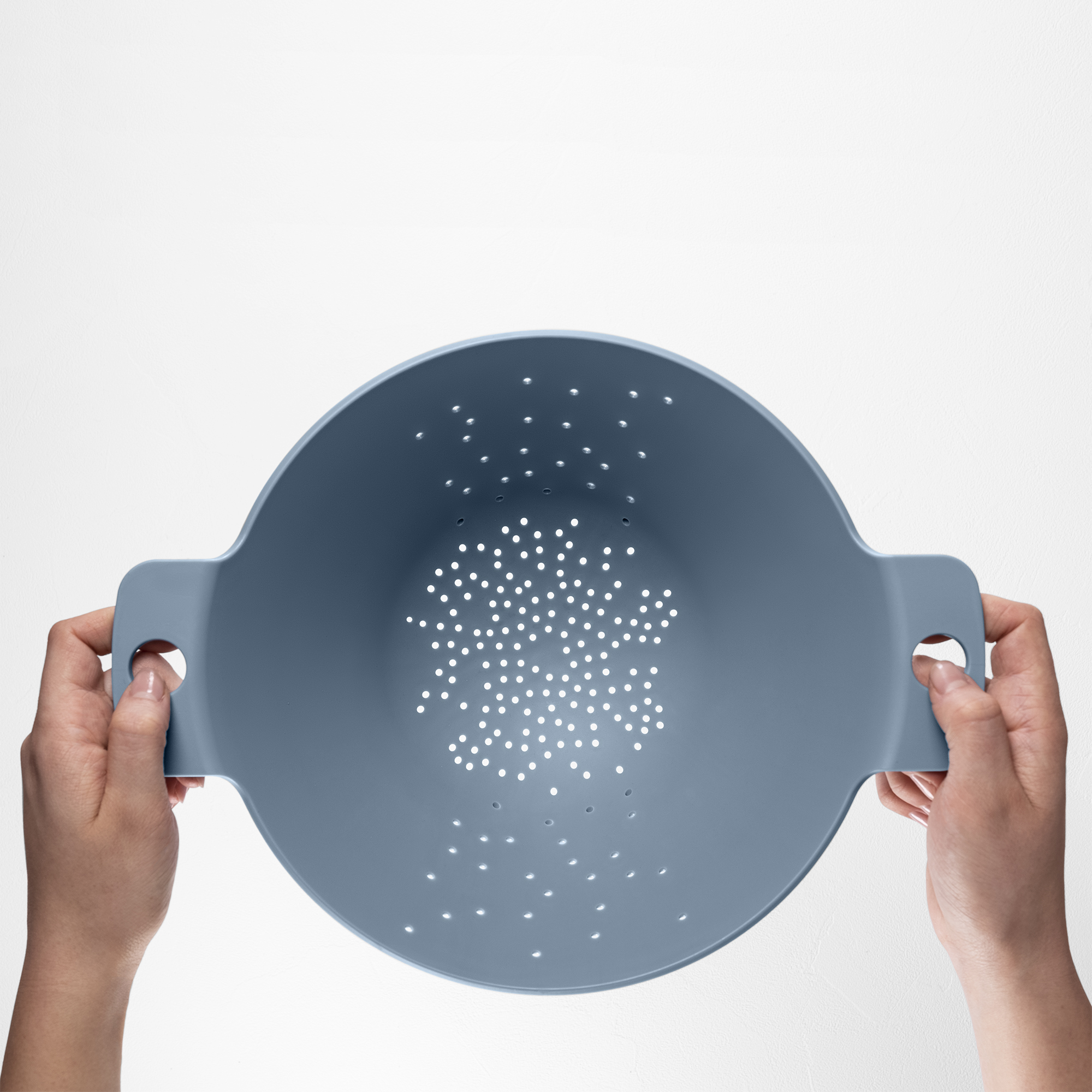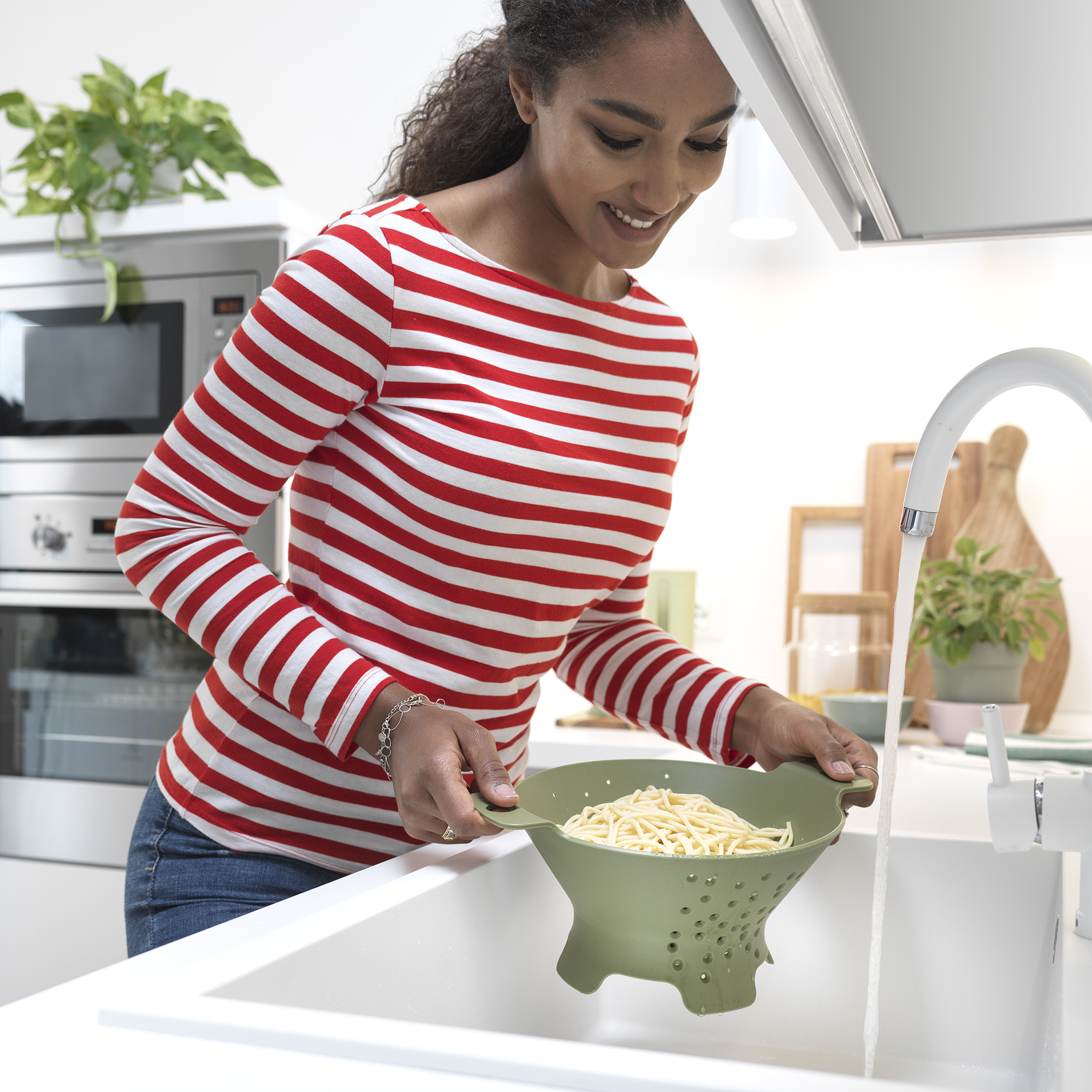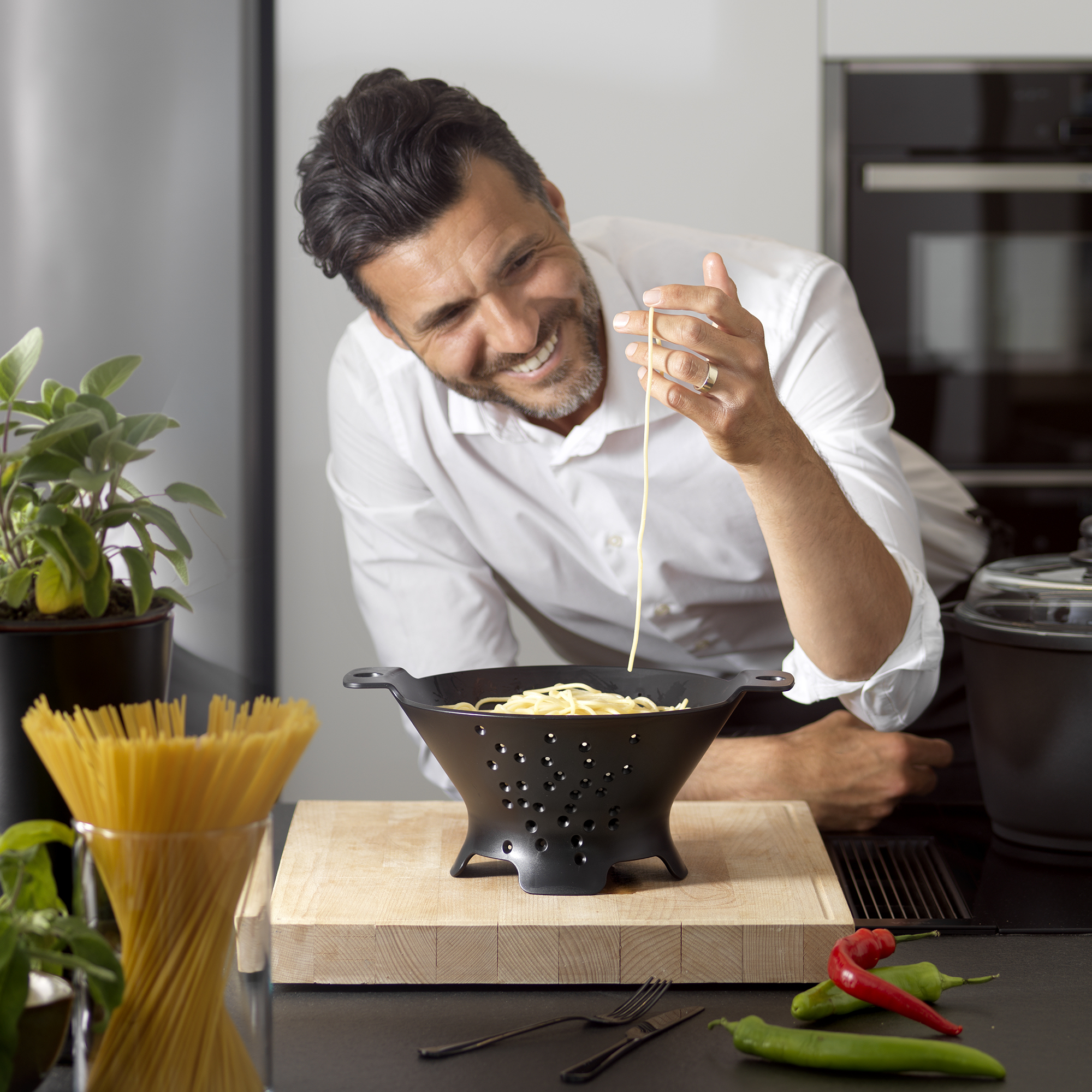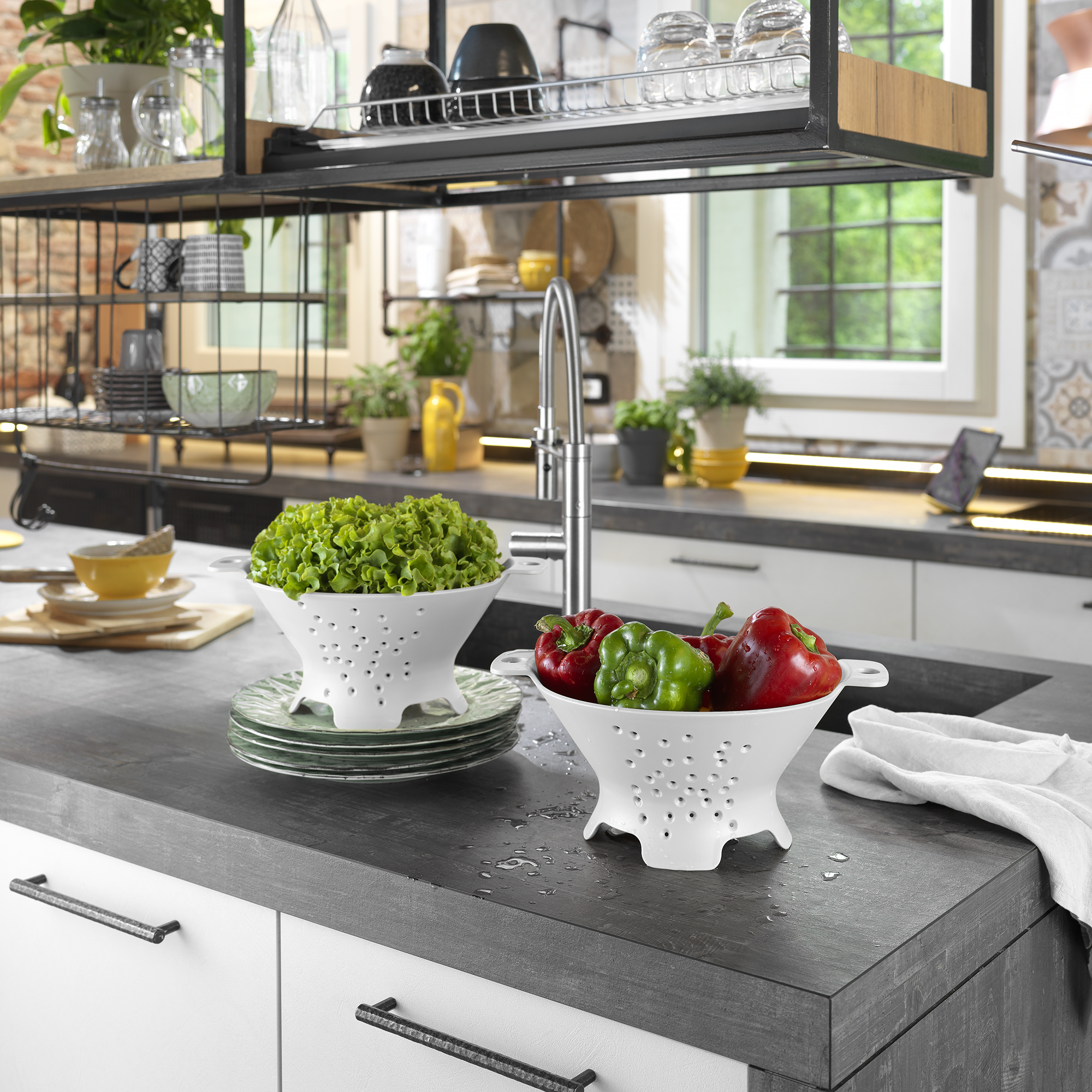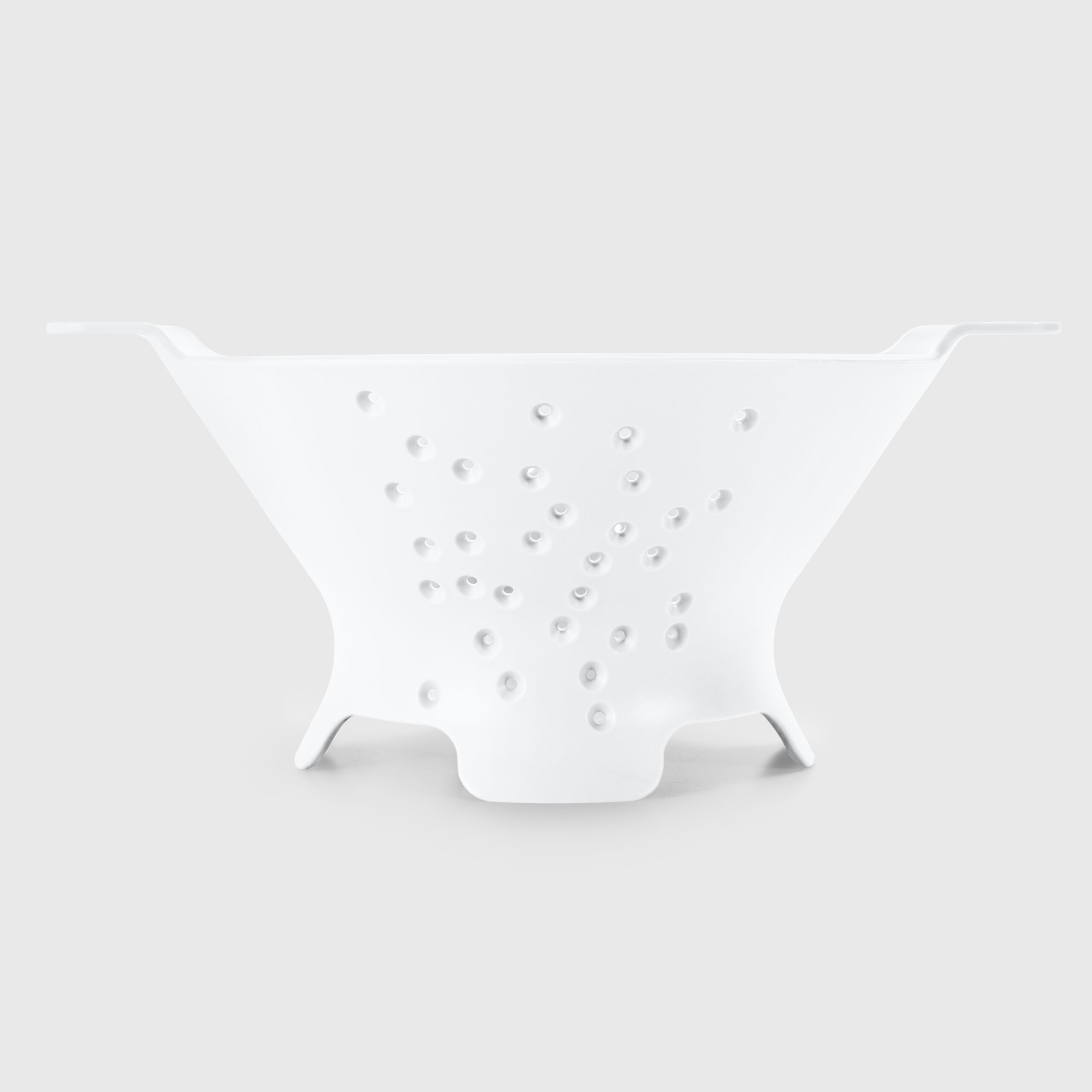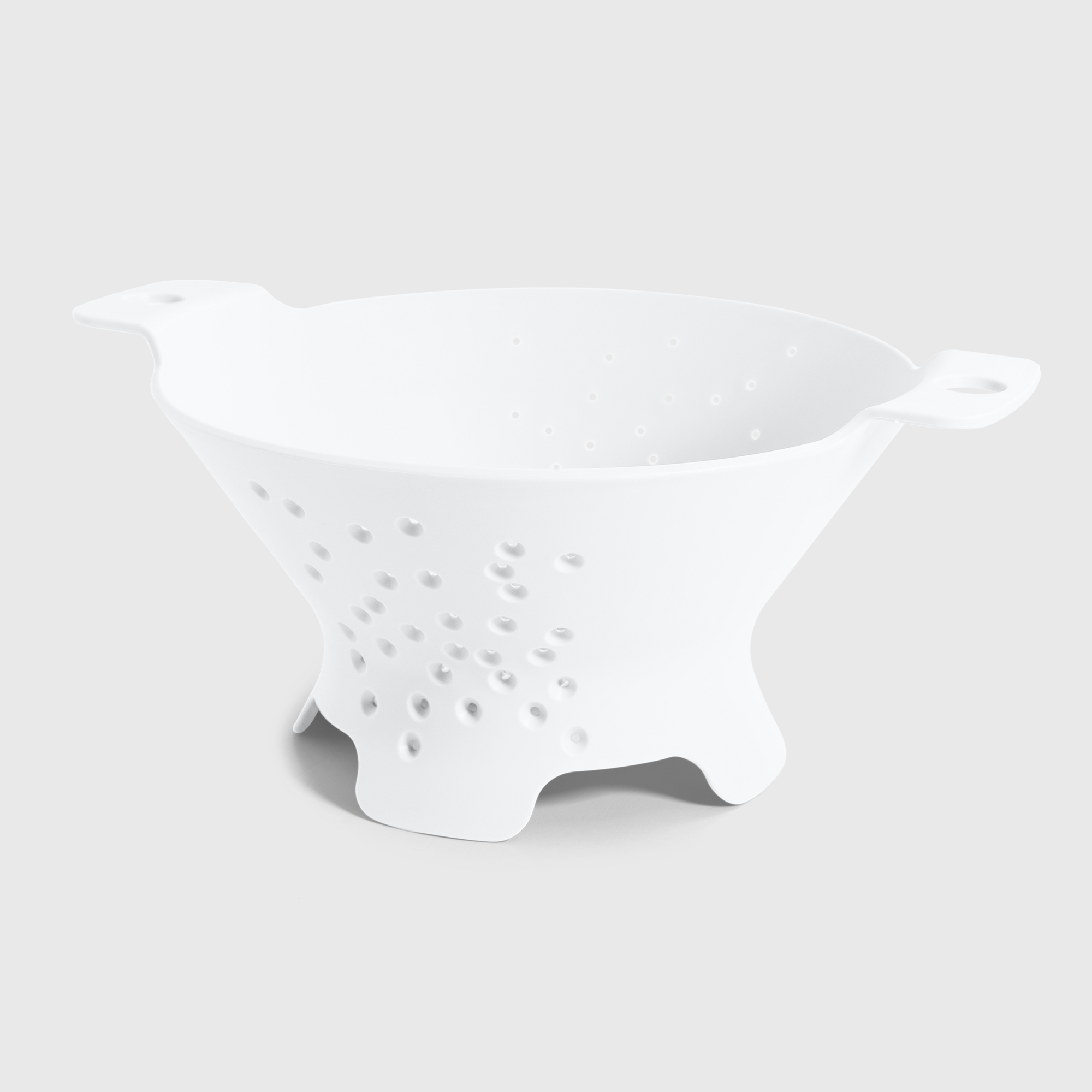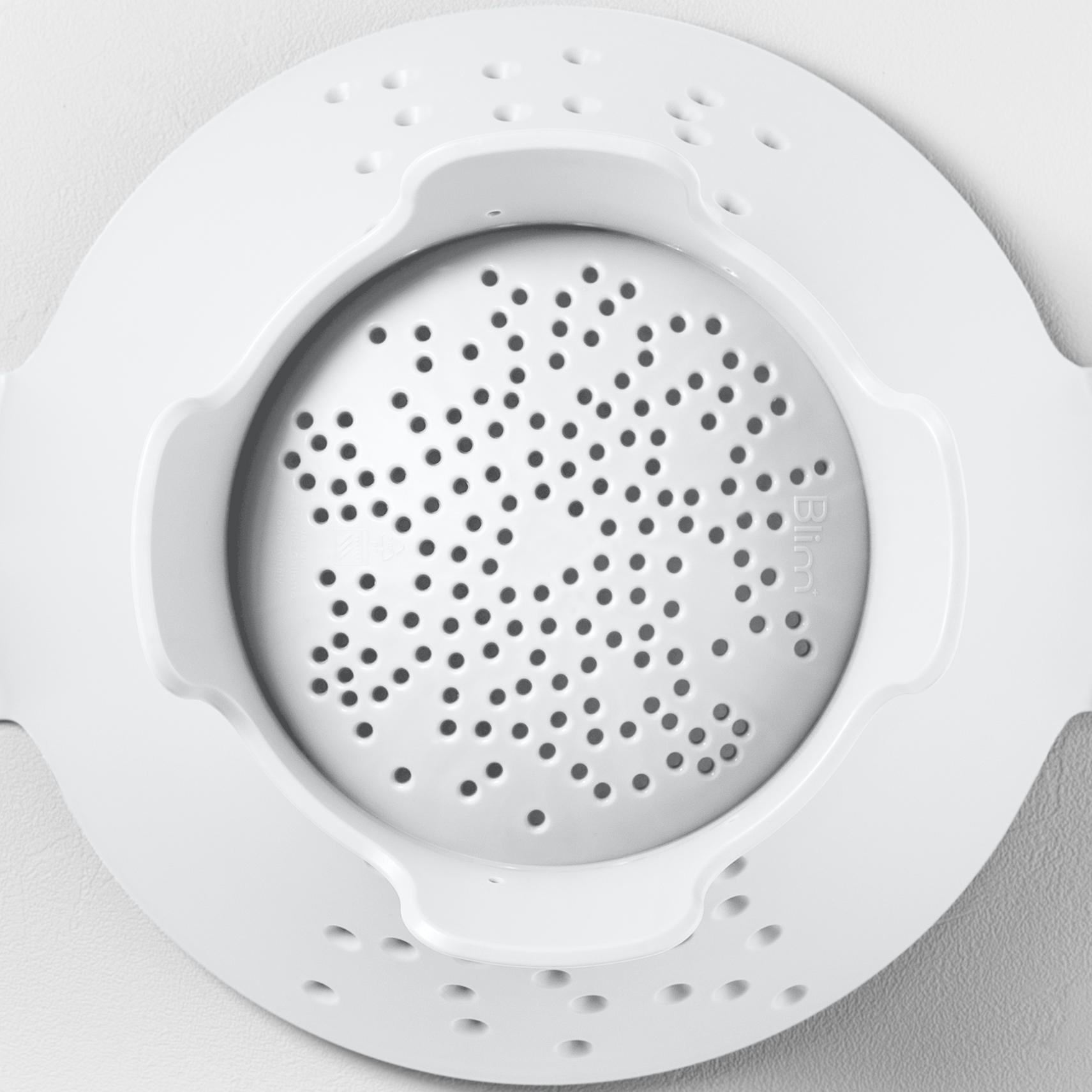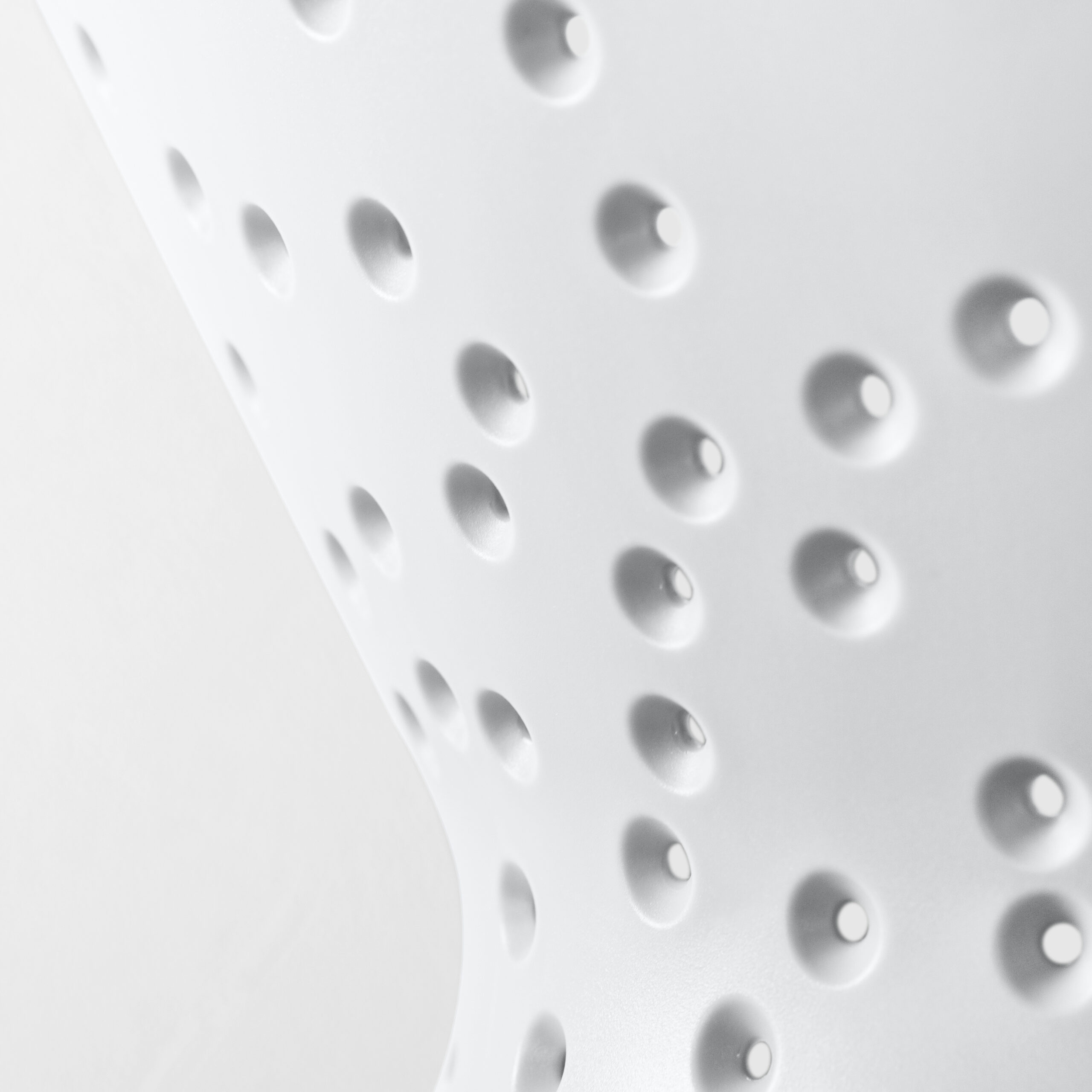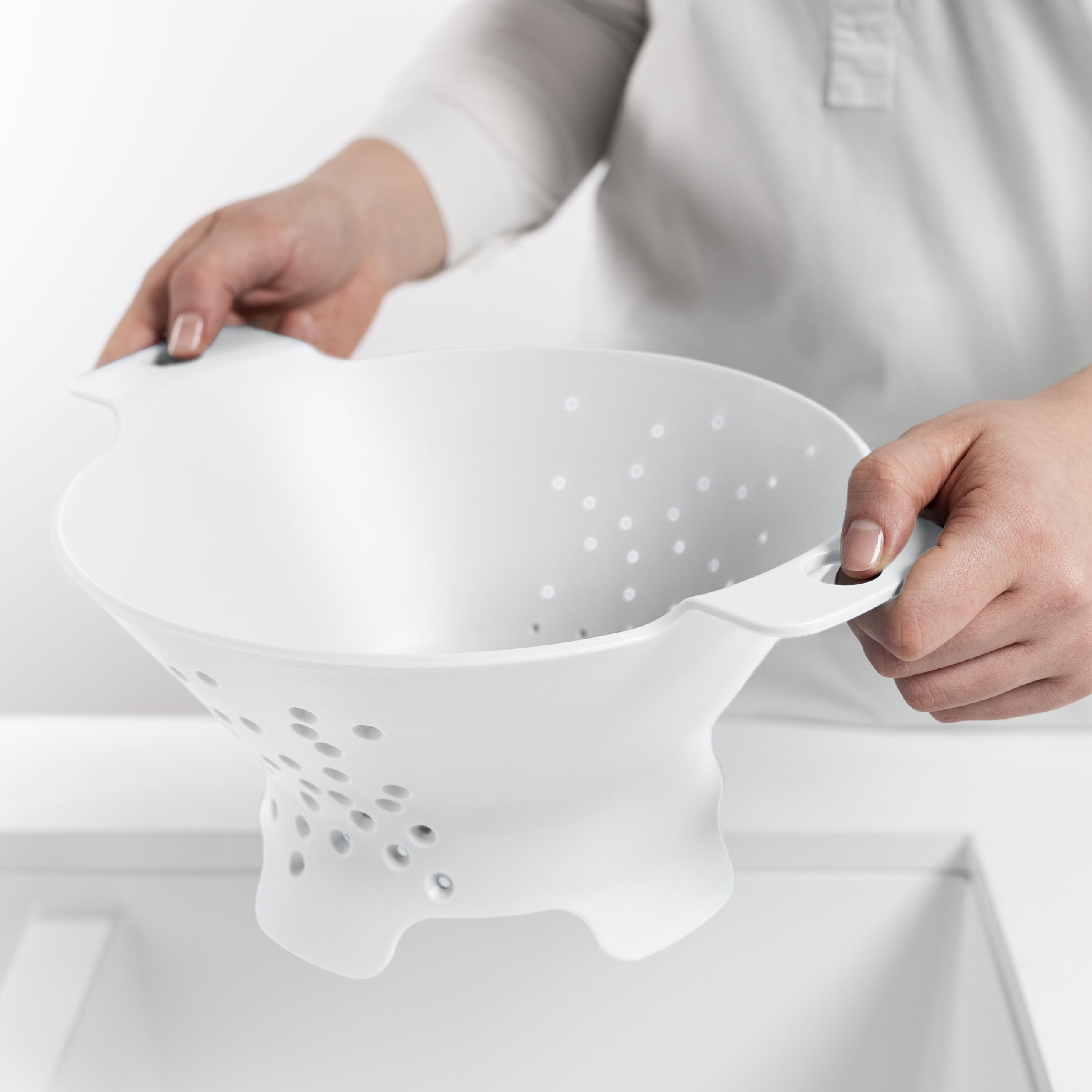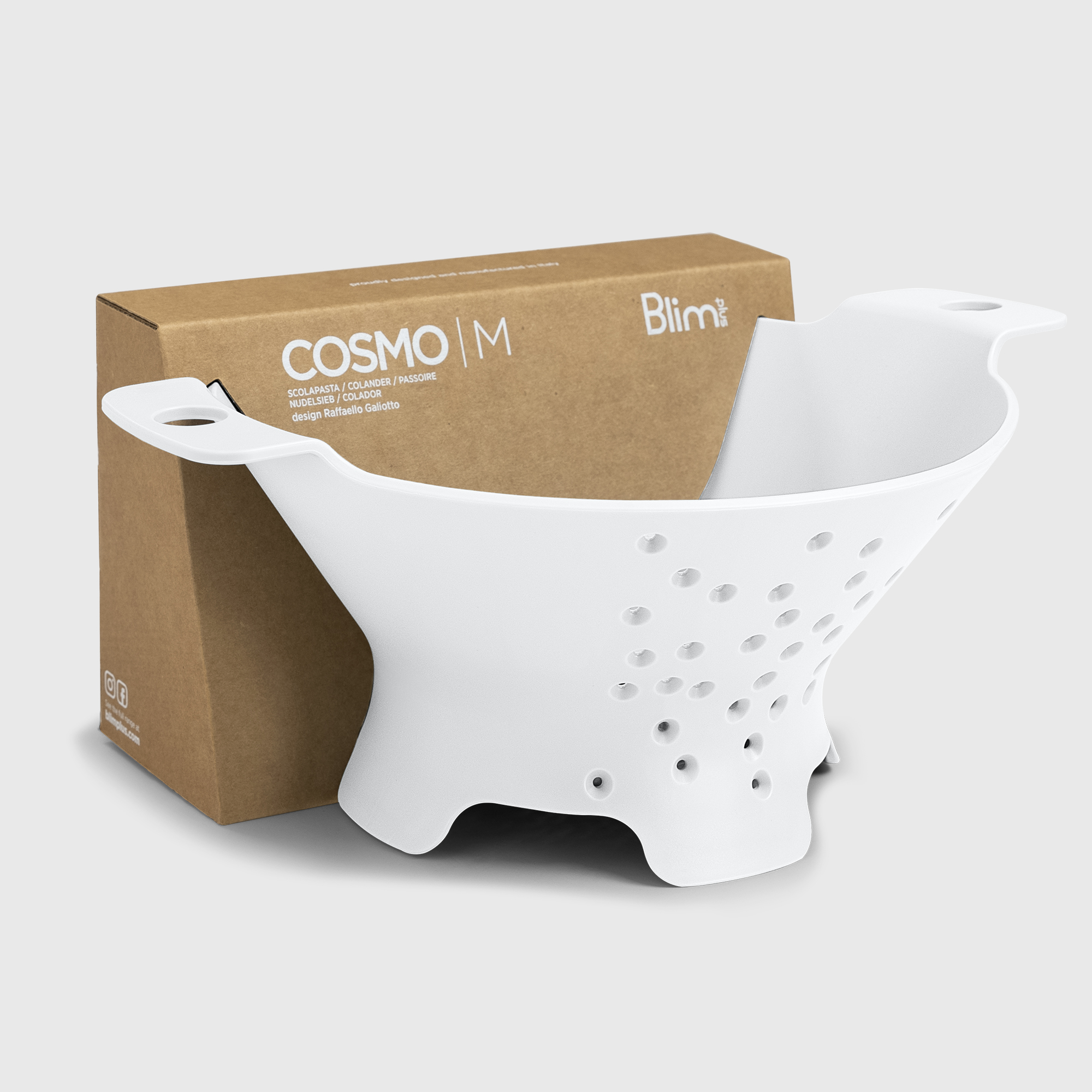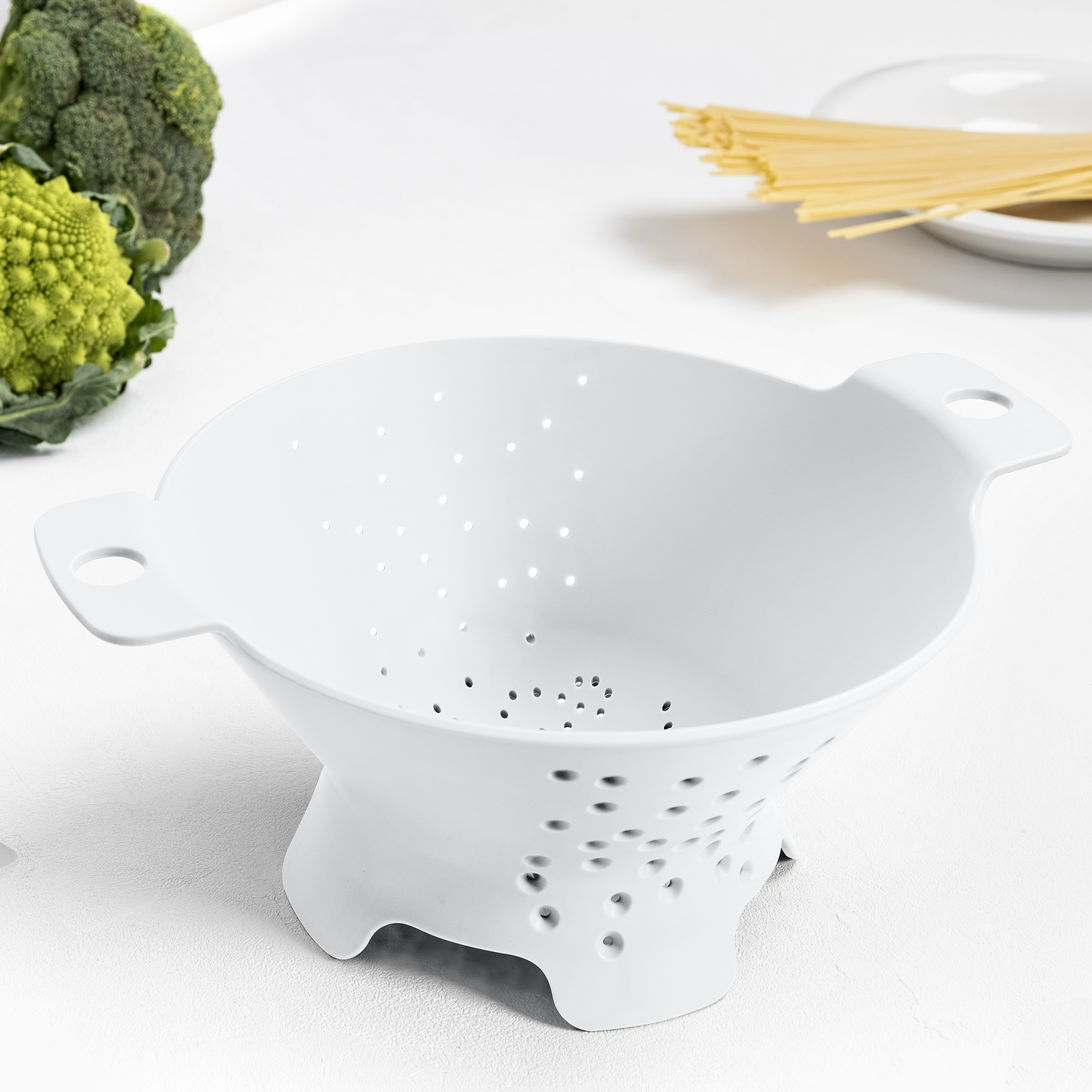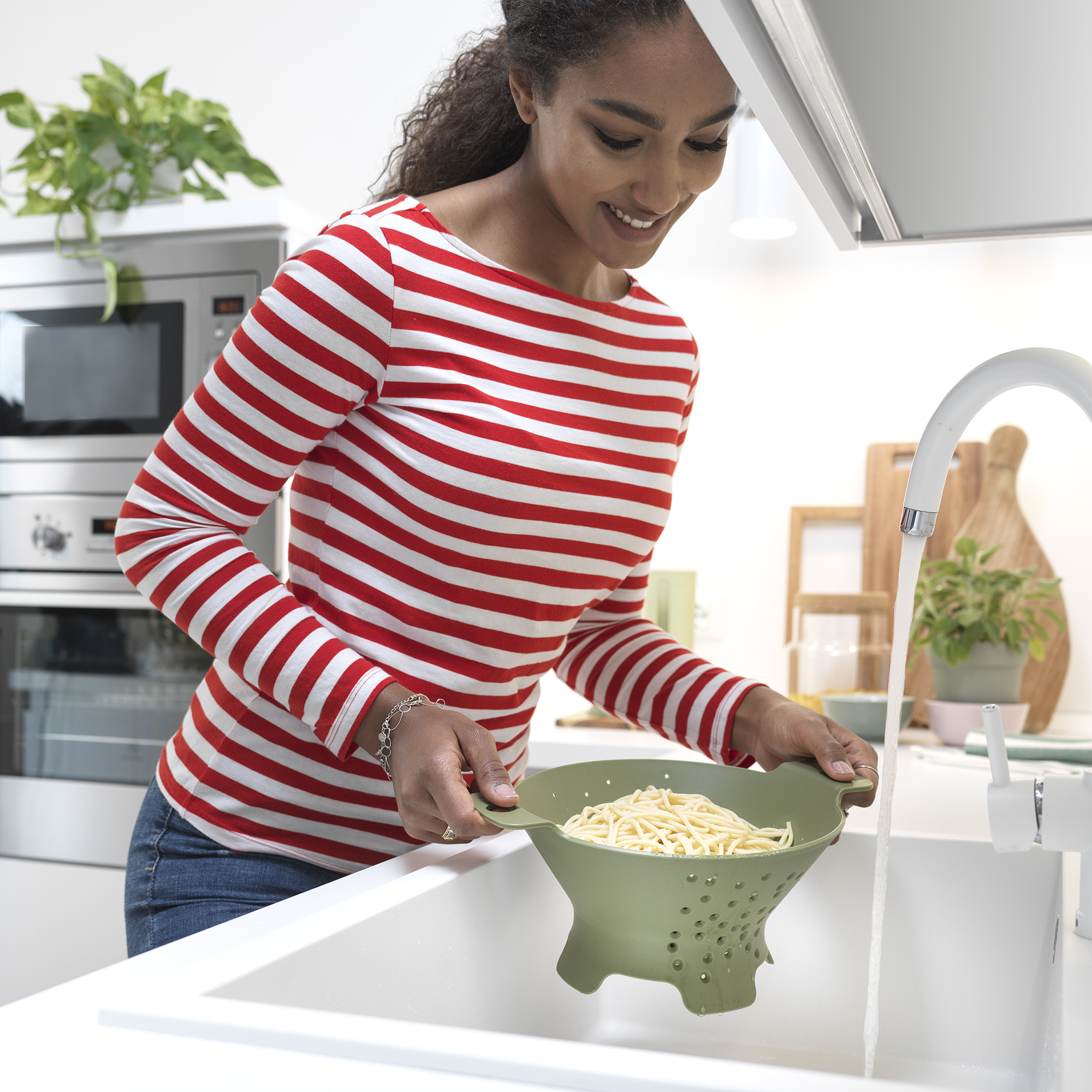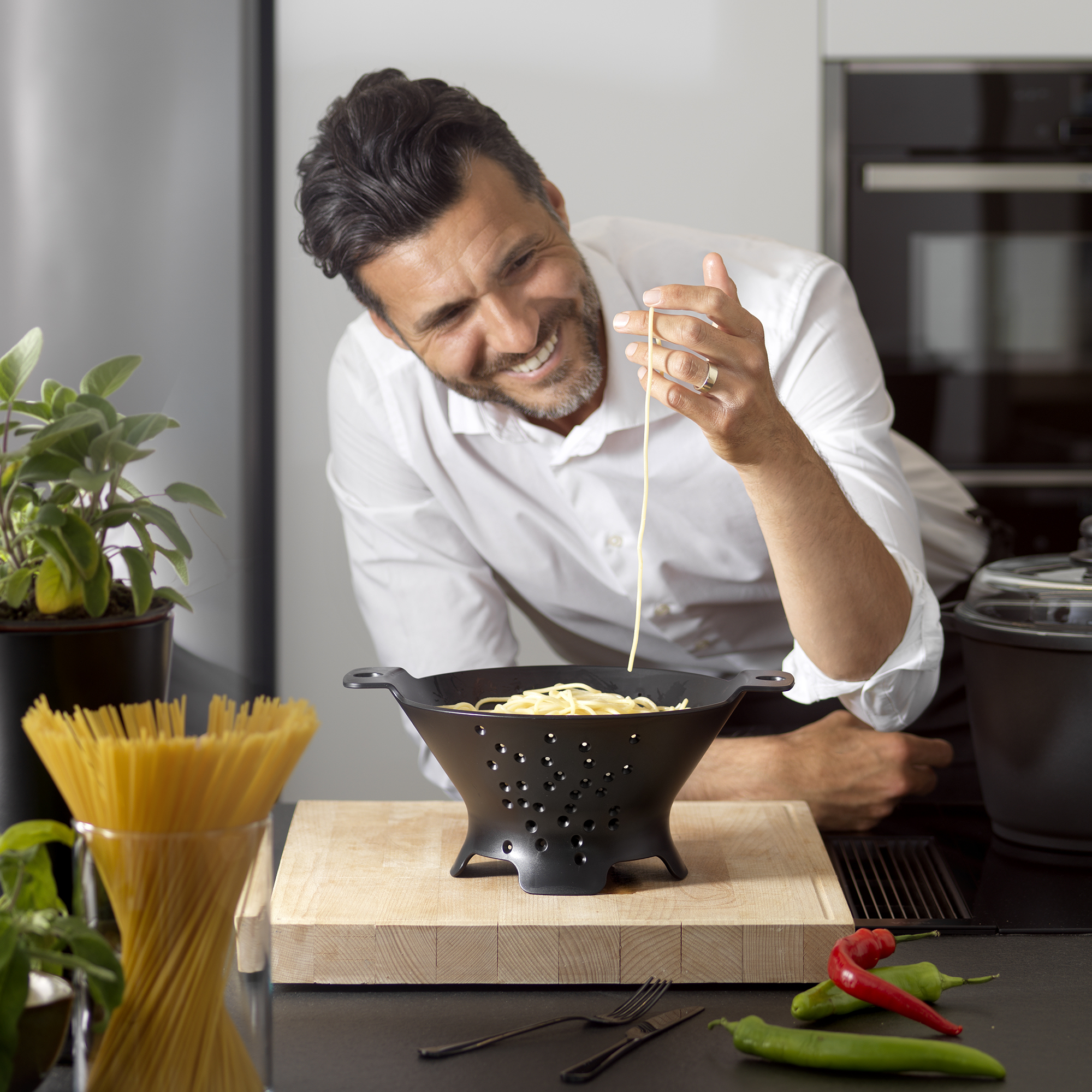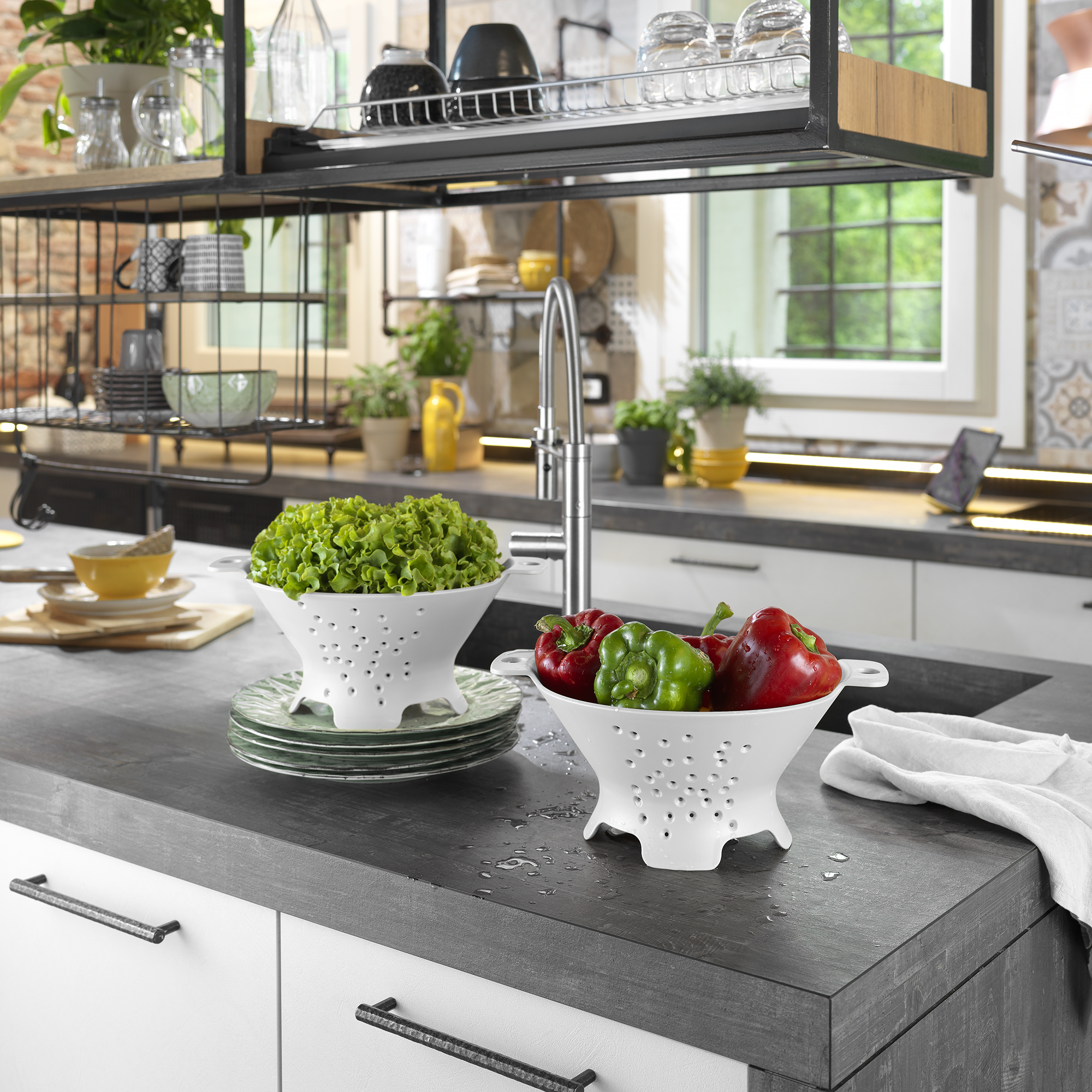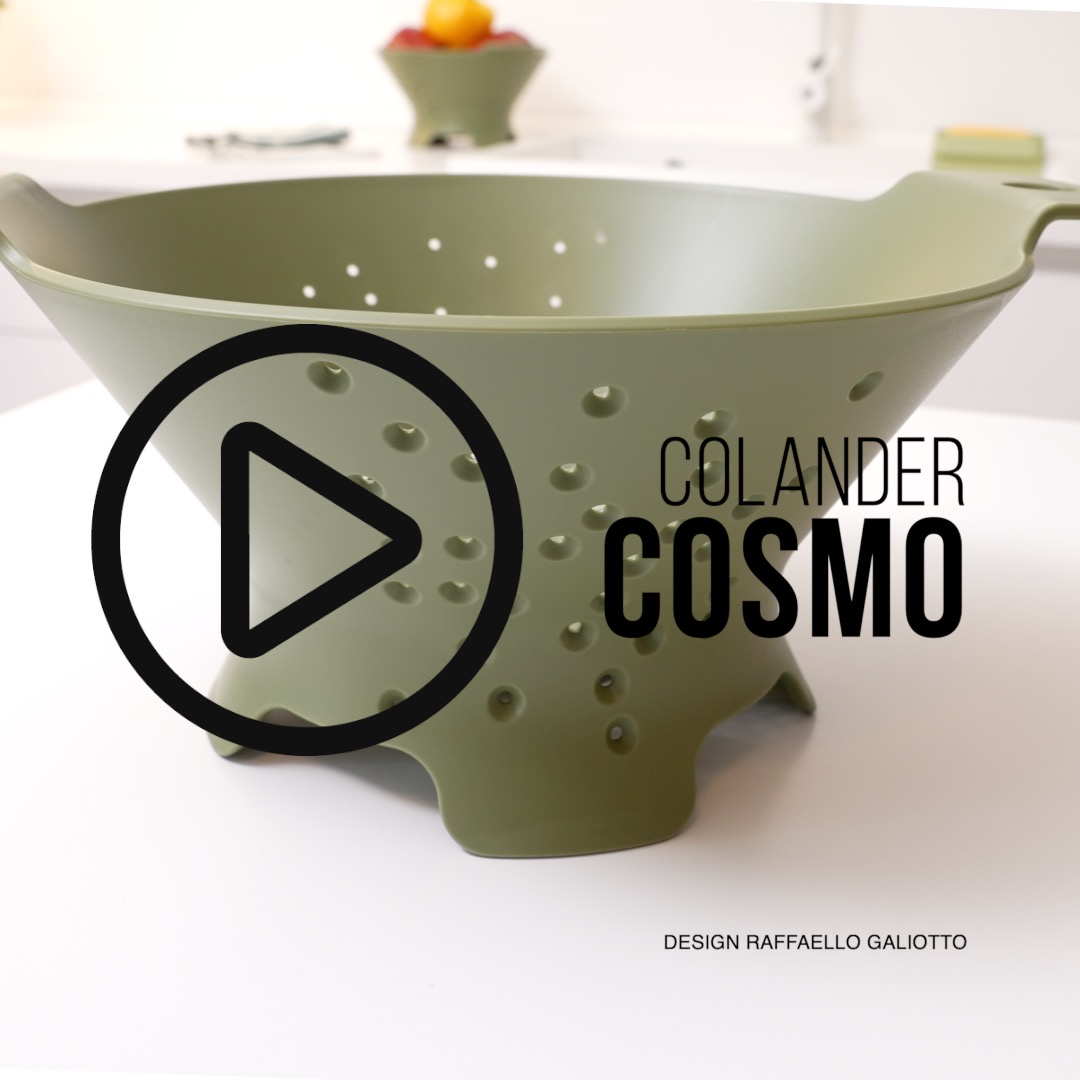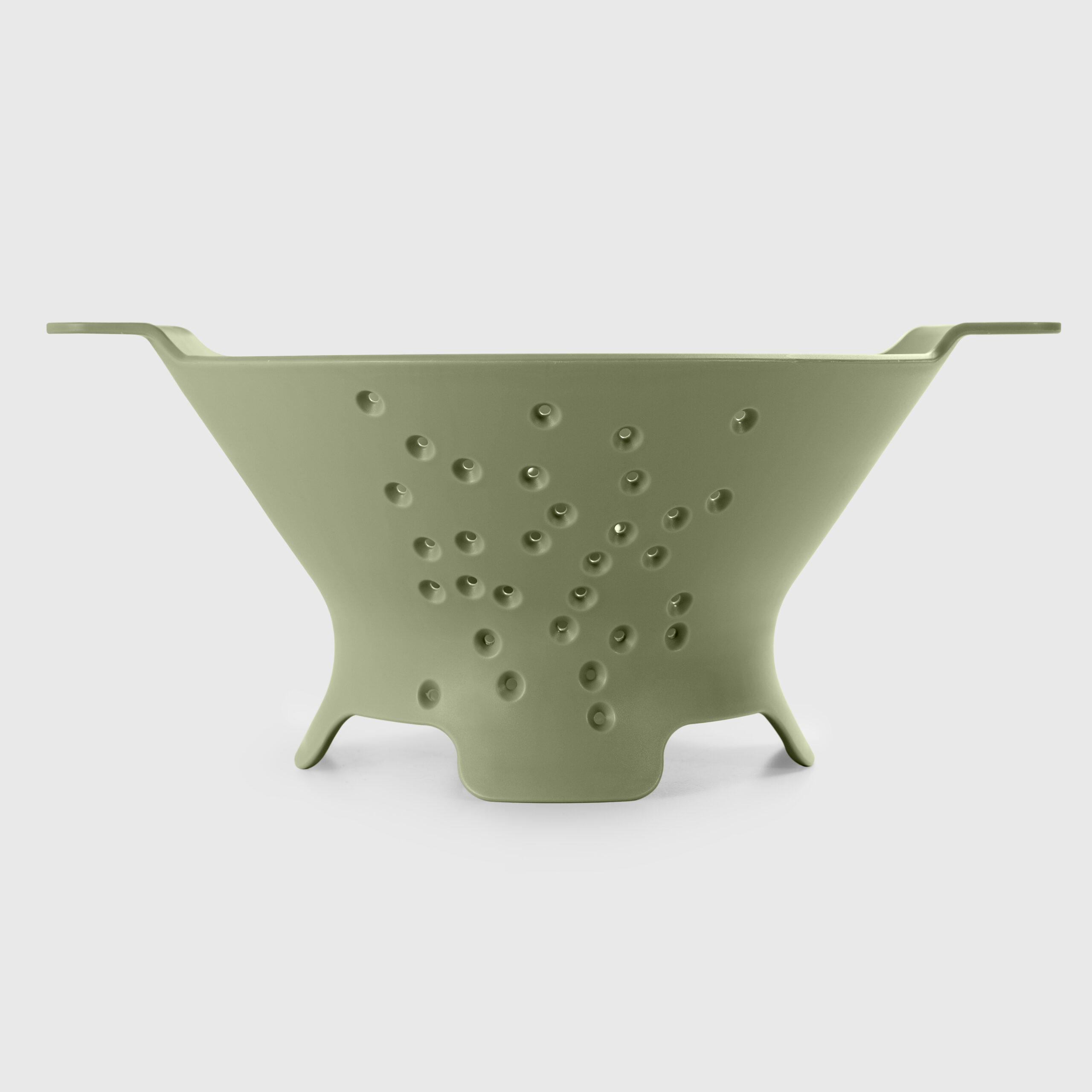 Cosmo
by
Raffaello Galiotto
A "stellar" colander: the particular arrangement of the holes allows you to better drain the pasta along the entire surface, while the diameter of the holes inside prevents spaghetti to run away.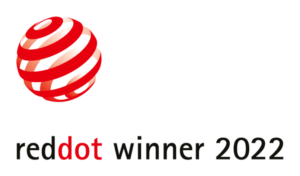 Handy and easy to hold.
Narrower holes inside than outside.
Ideal to wash and drip, fruit, salad, pasta, etc.
Stable base with four support feet.
No hole in correspondence of the handles.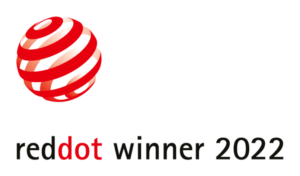 The advantages of Blim + products
Designed and produced 100% in Italy

Innovative and functional design

100% recyclable

Made of polypropylene

Non-toxic and antibacterial

Shock resistant

Complementary pieces

Durable over time
Shipping and returns
Free shipping over € 36.90. Each package is tracked and you can monitor when it is arriving at your home.
If you change your mind, don't worry: you can return the product within 14 days.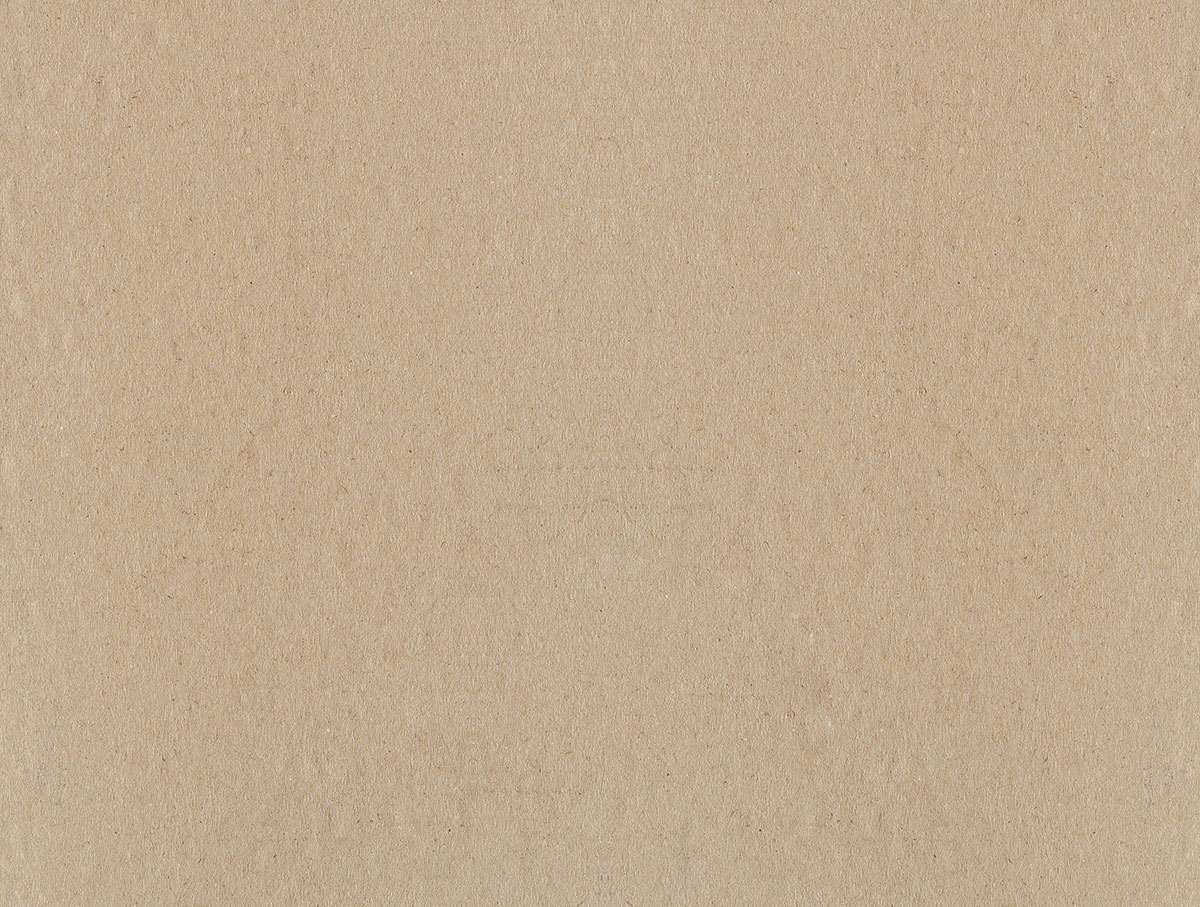 The result of rigor, intuition
and deep care.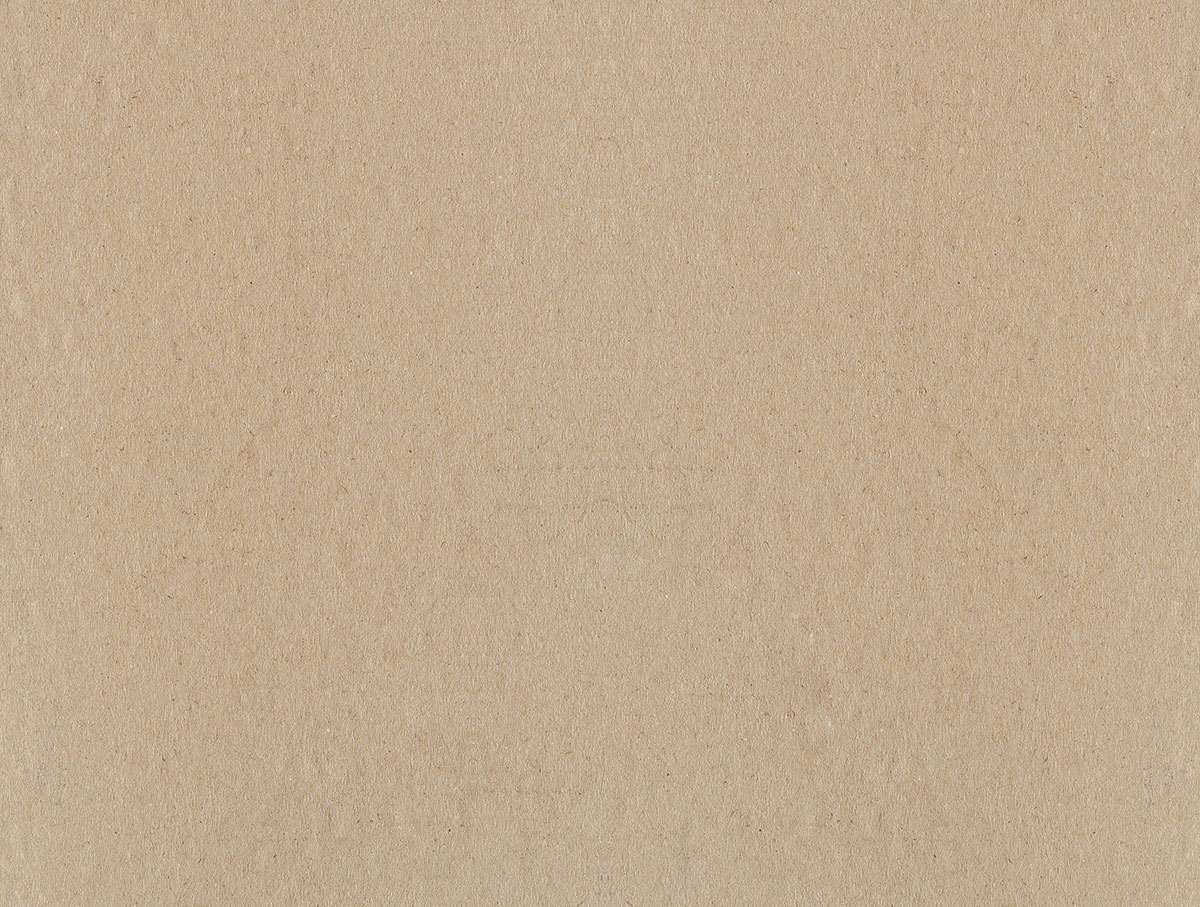 The whole is superior to its parts. A new kitchen idea.