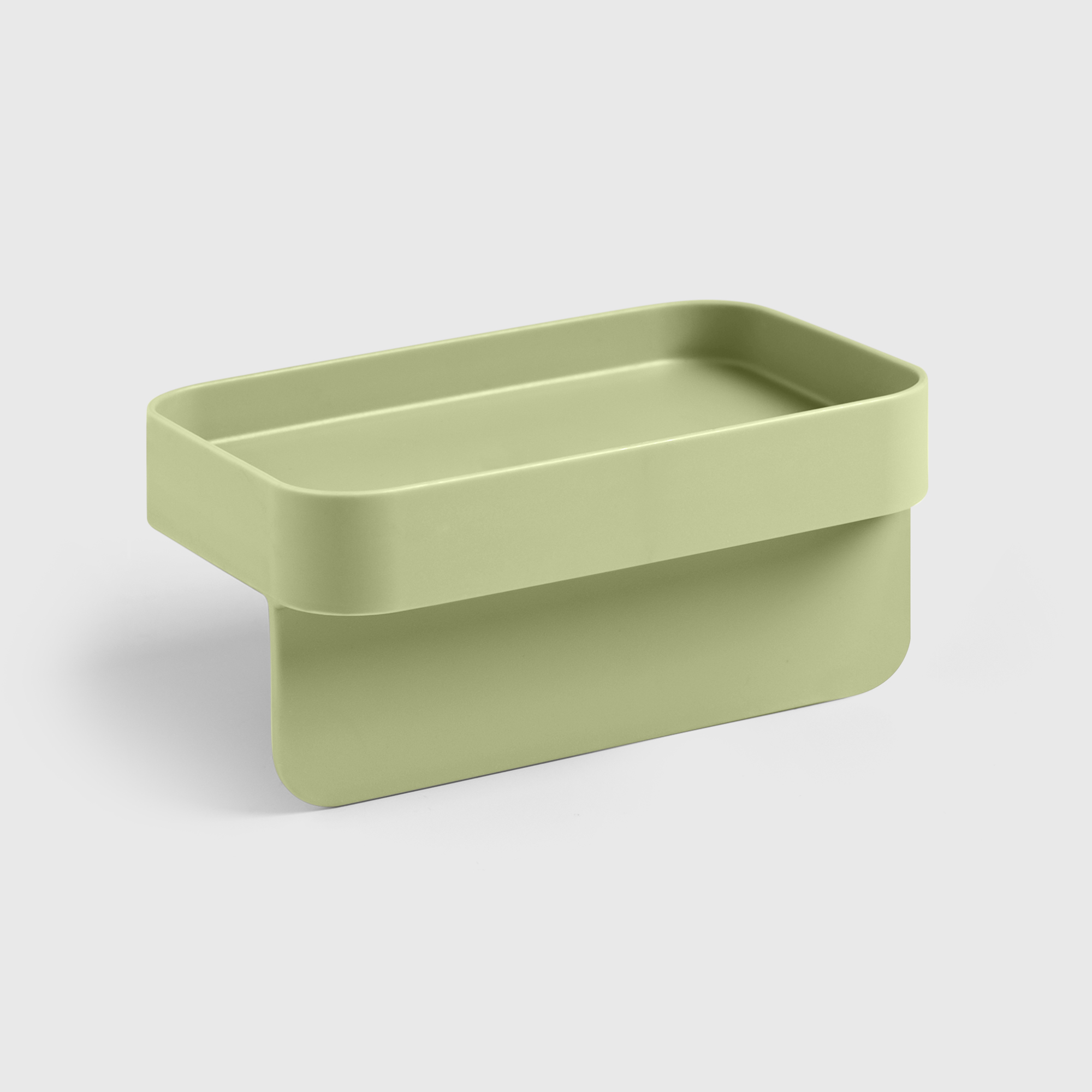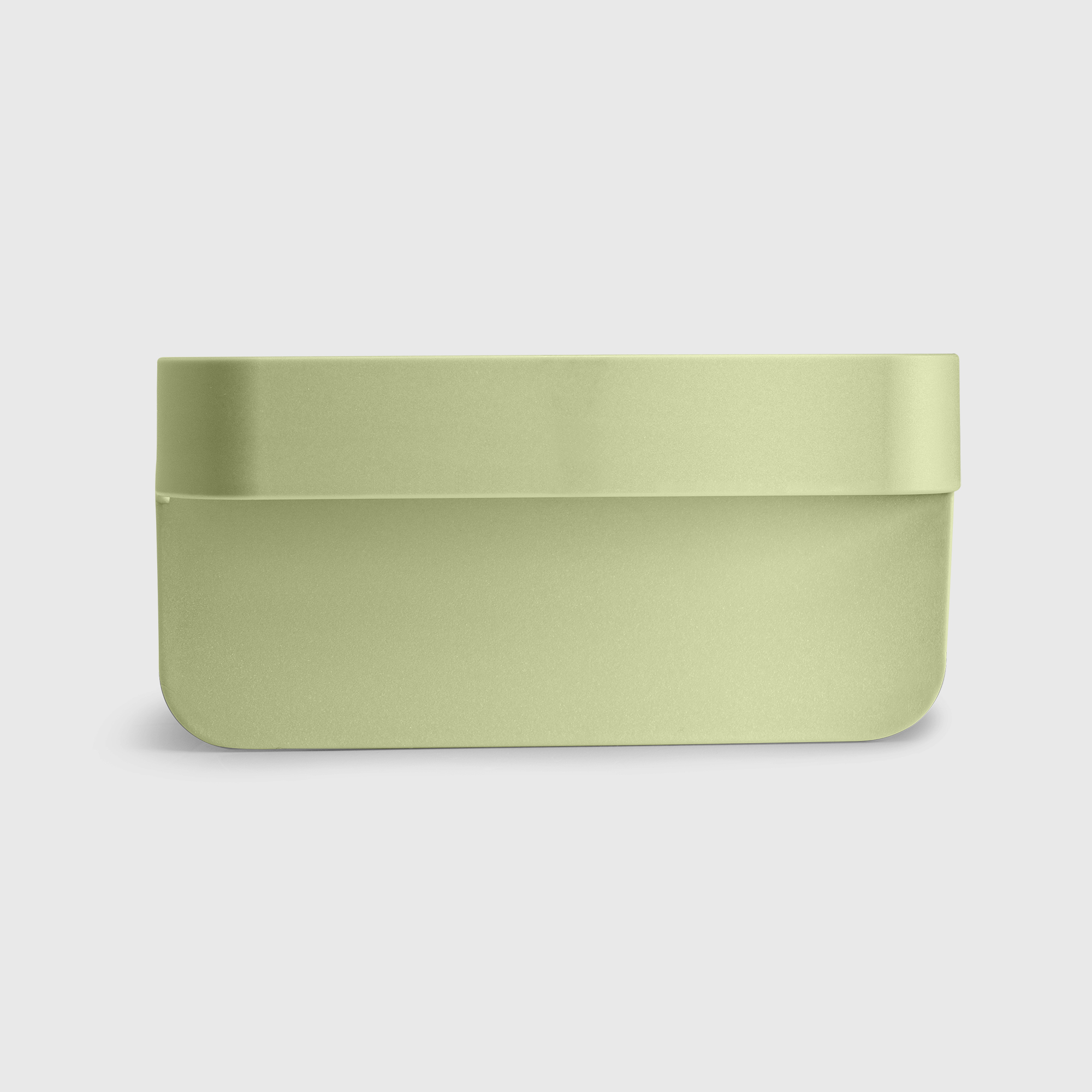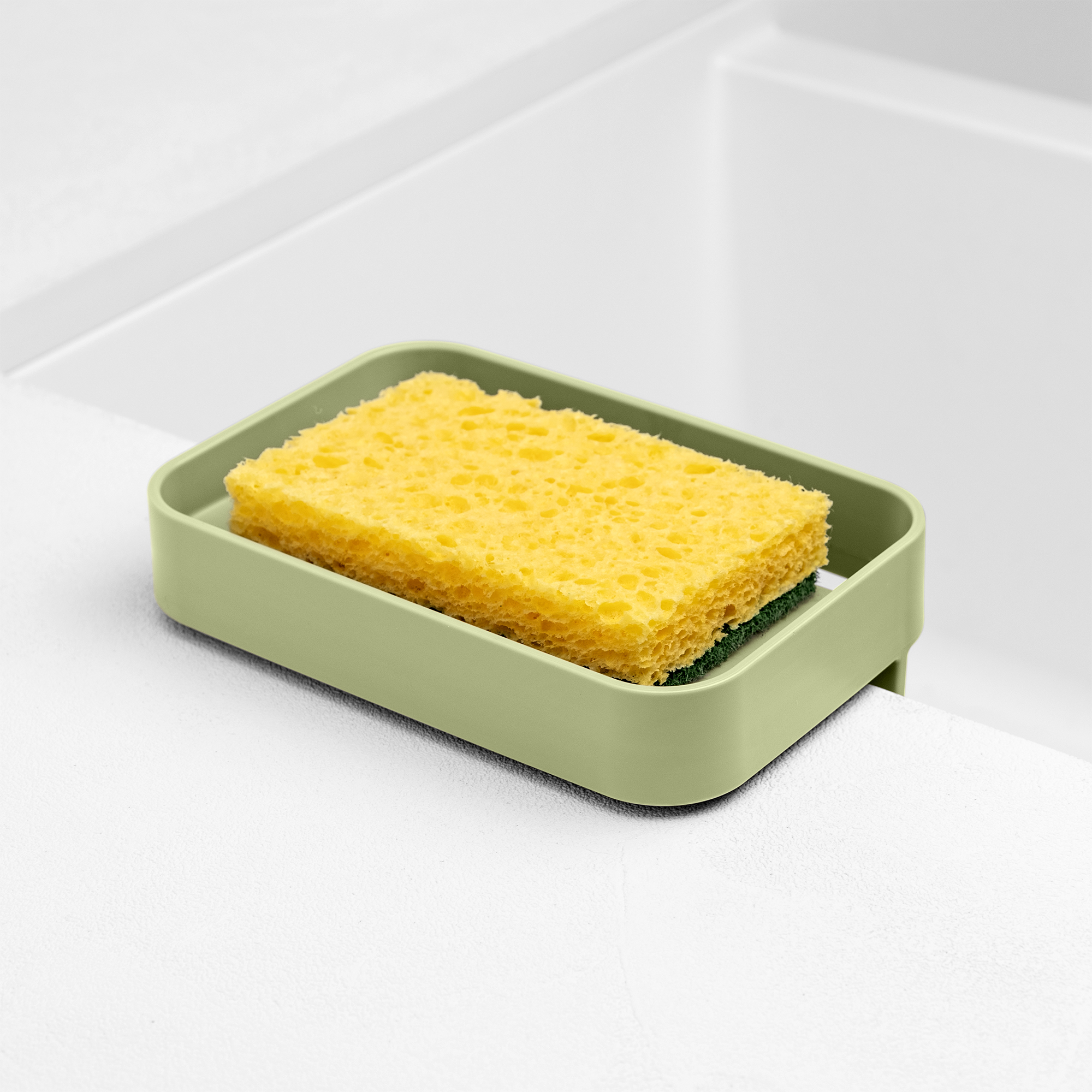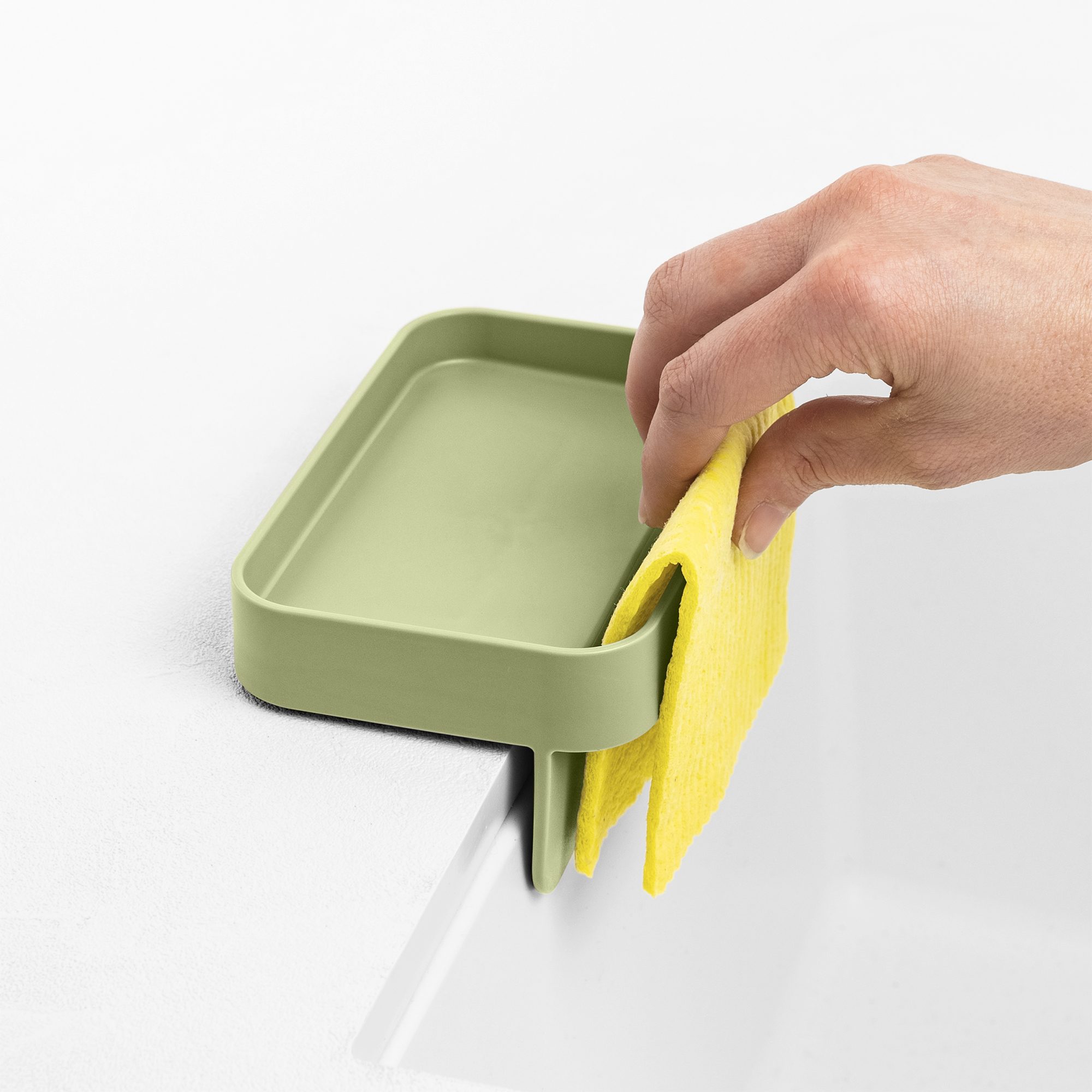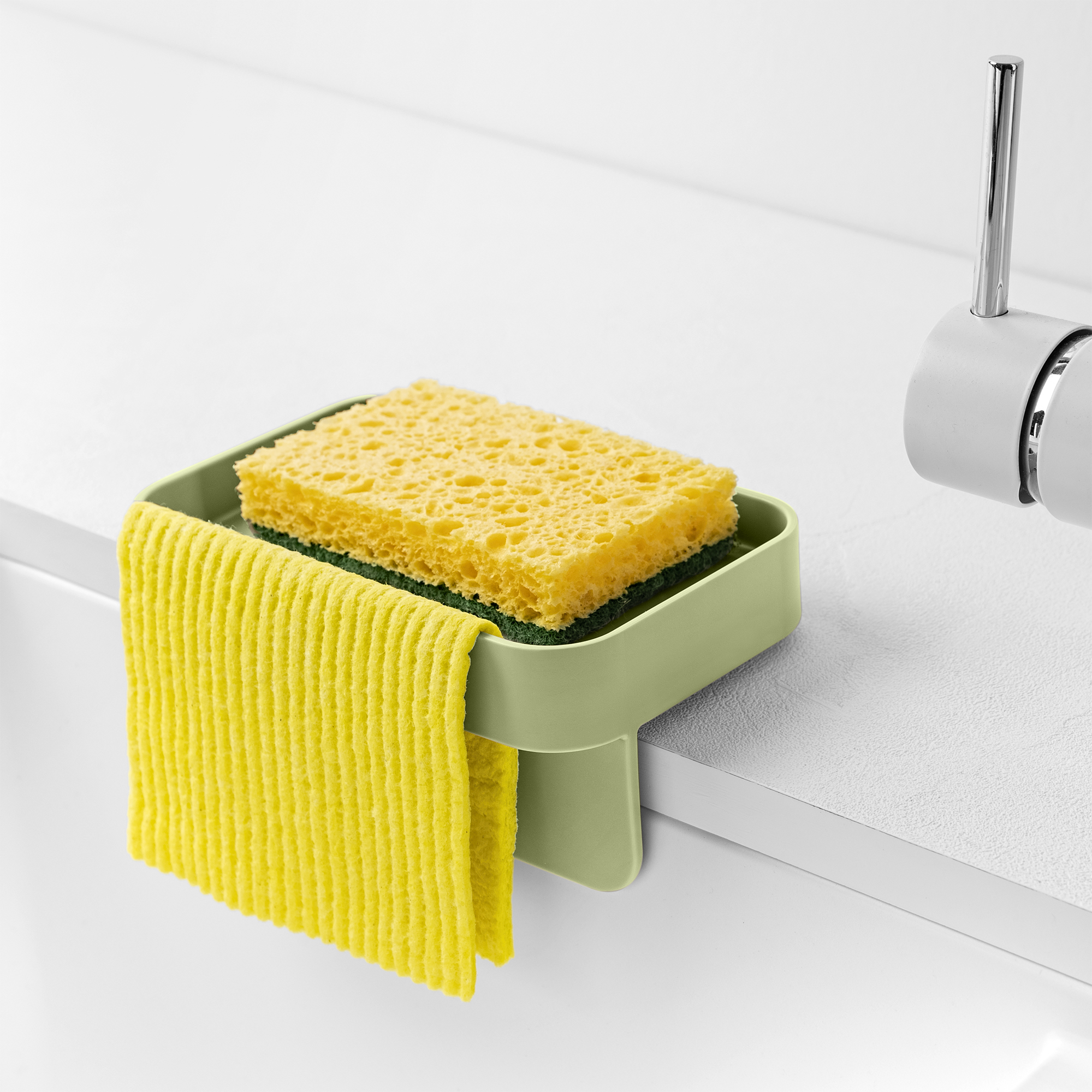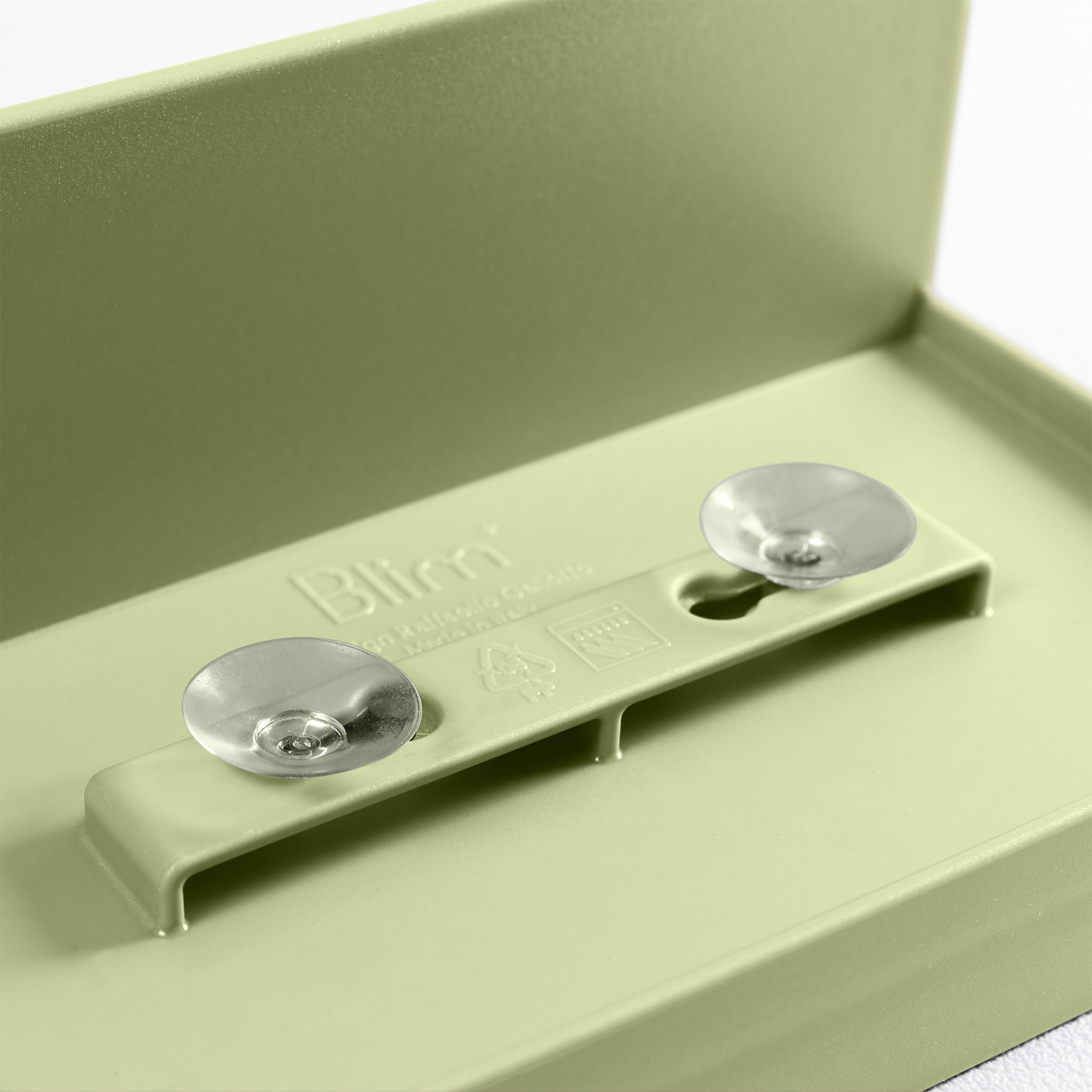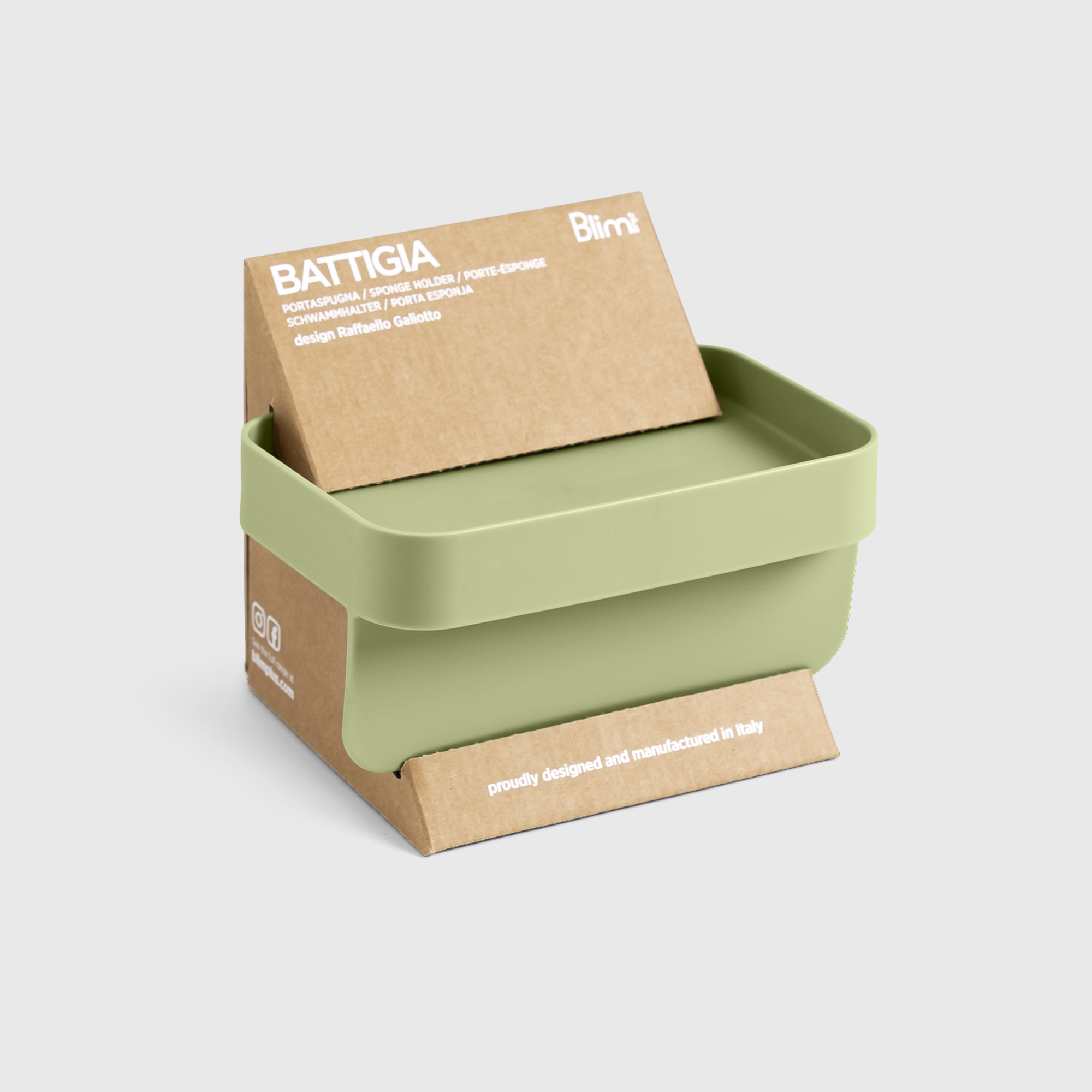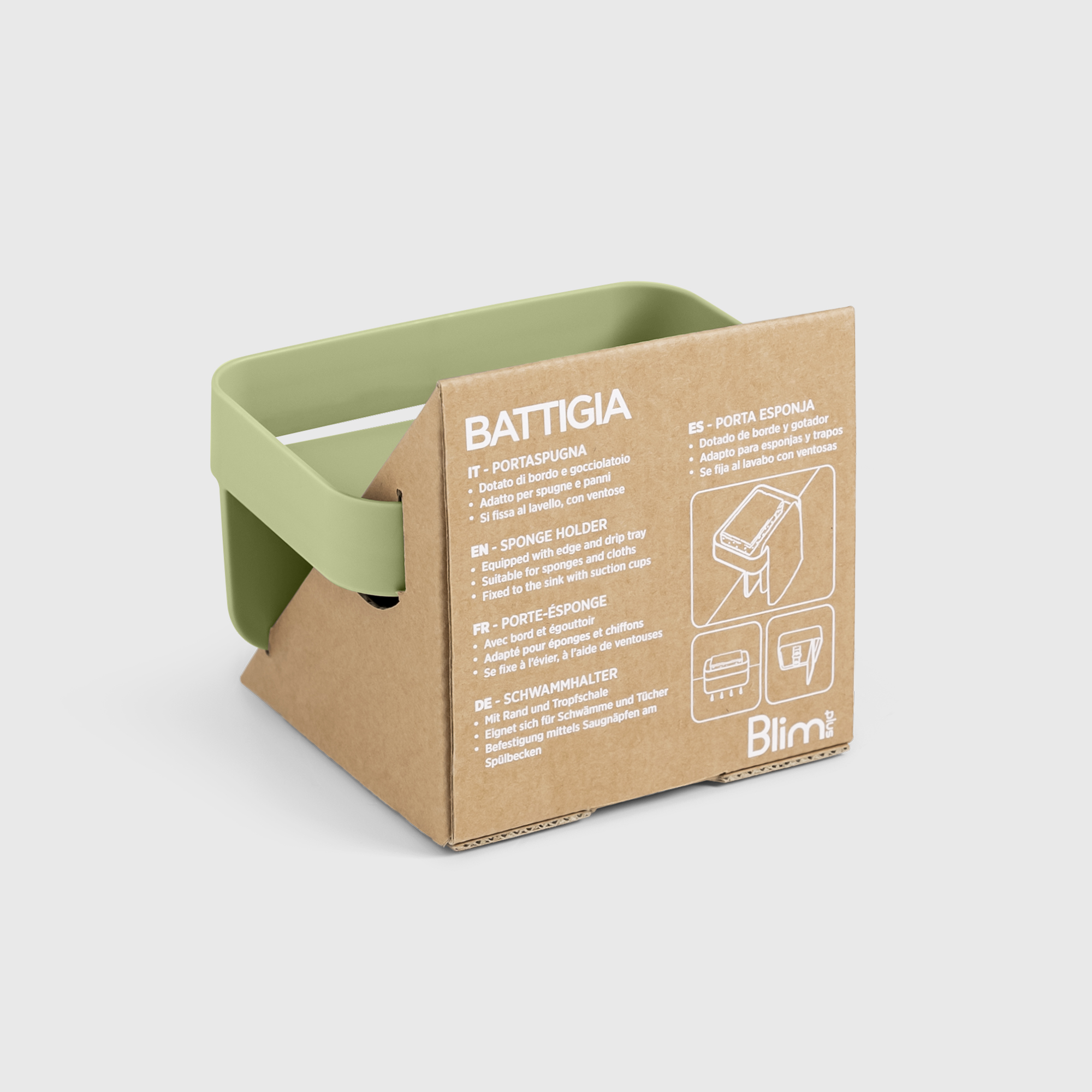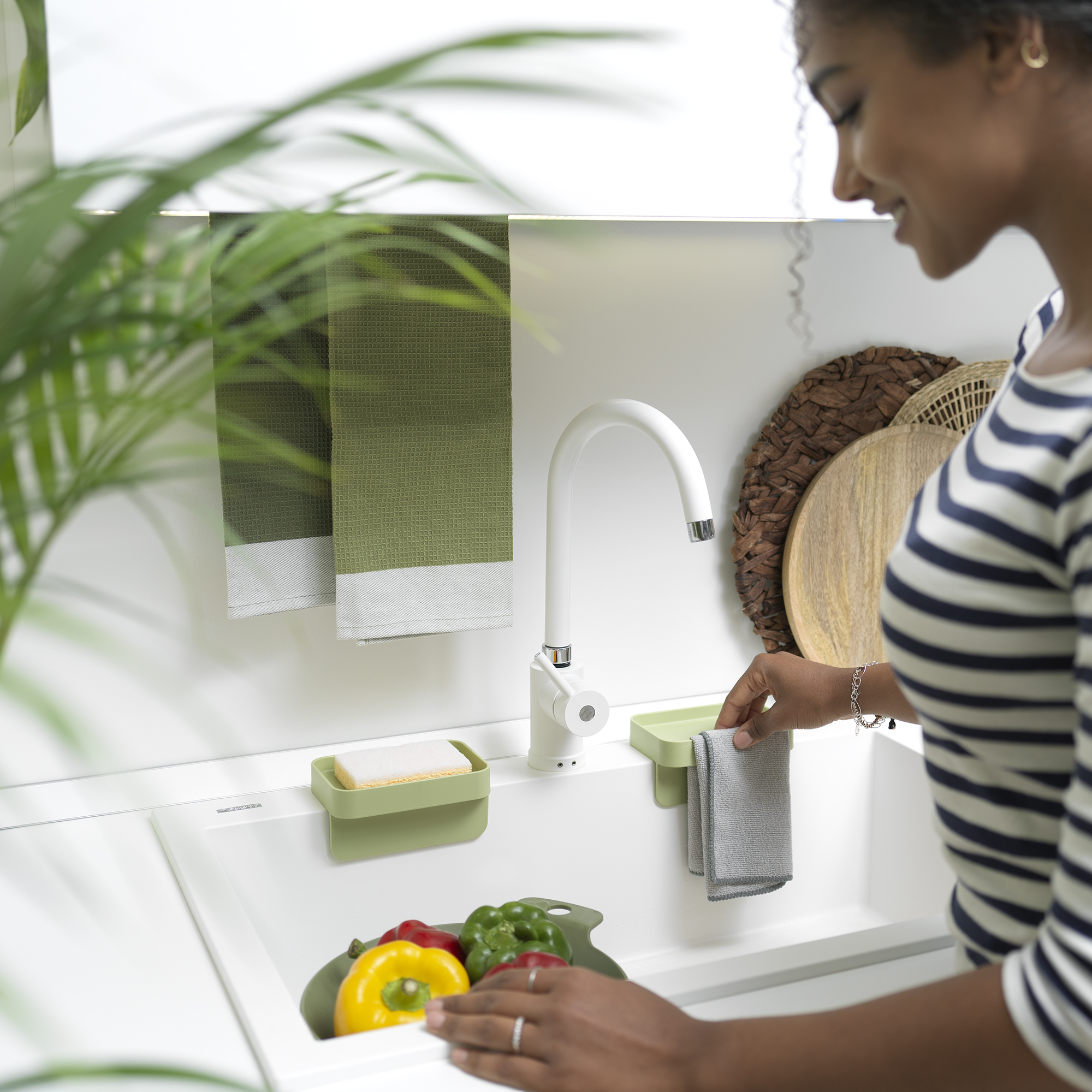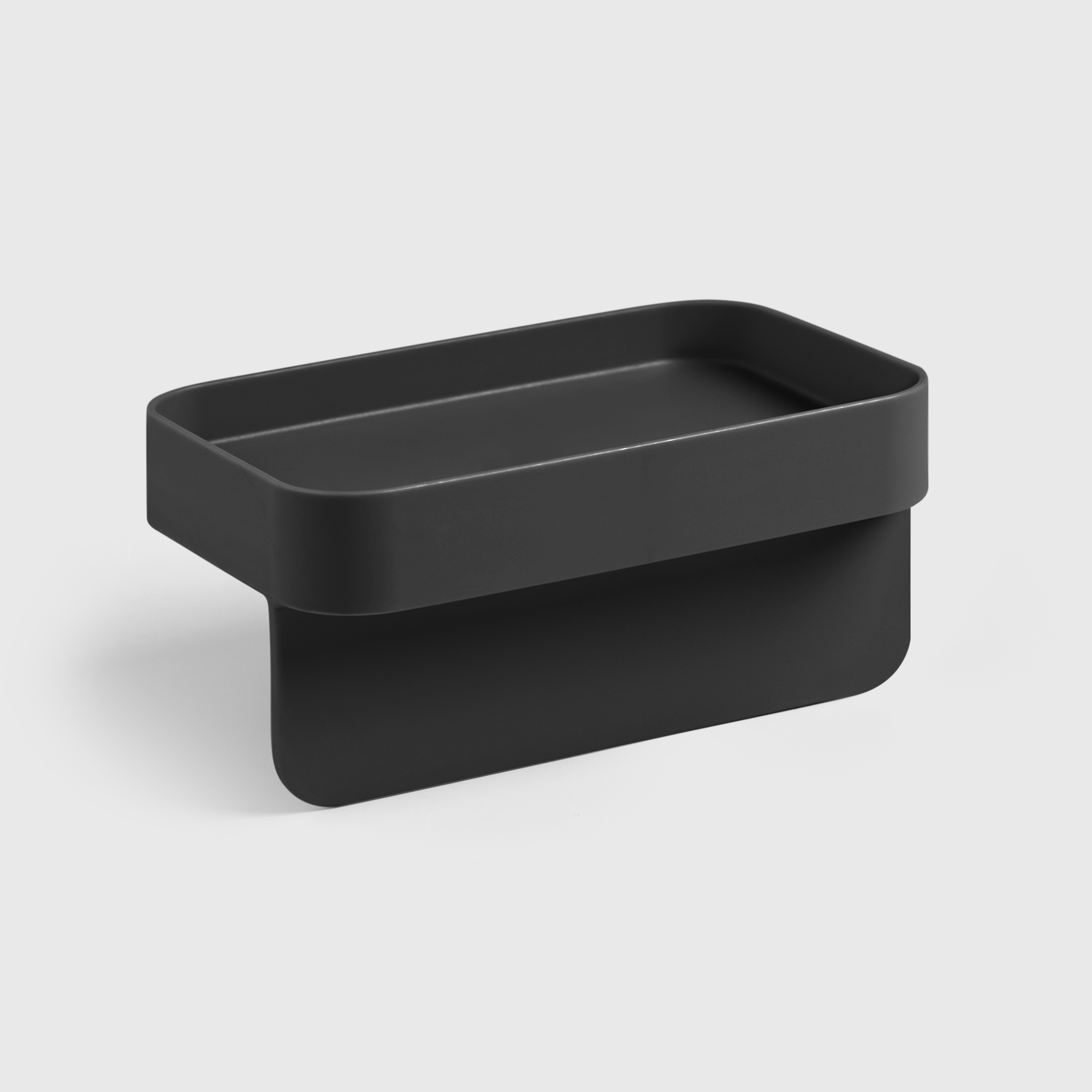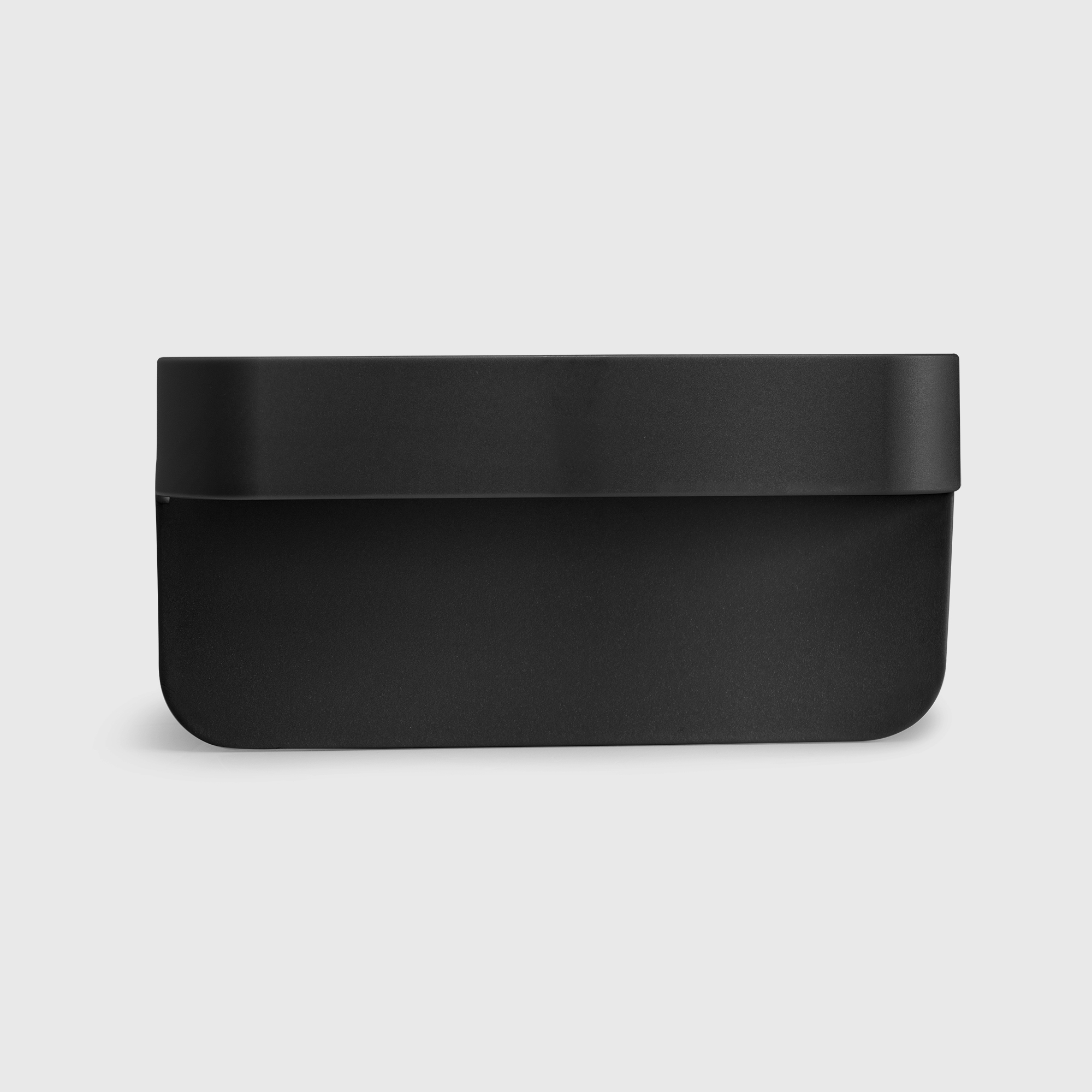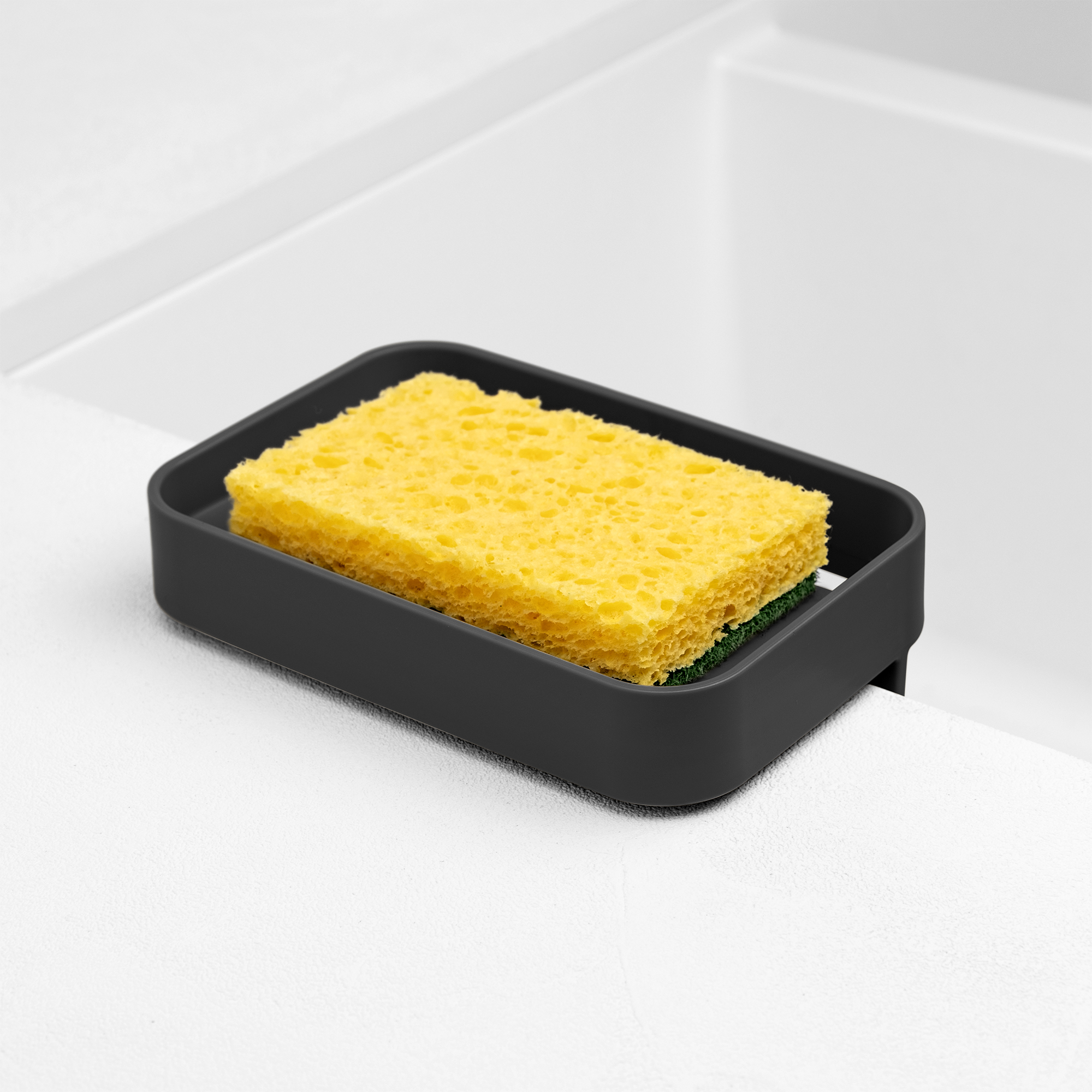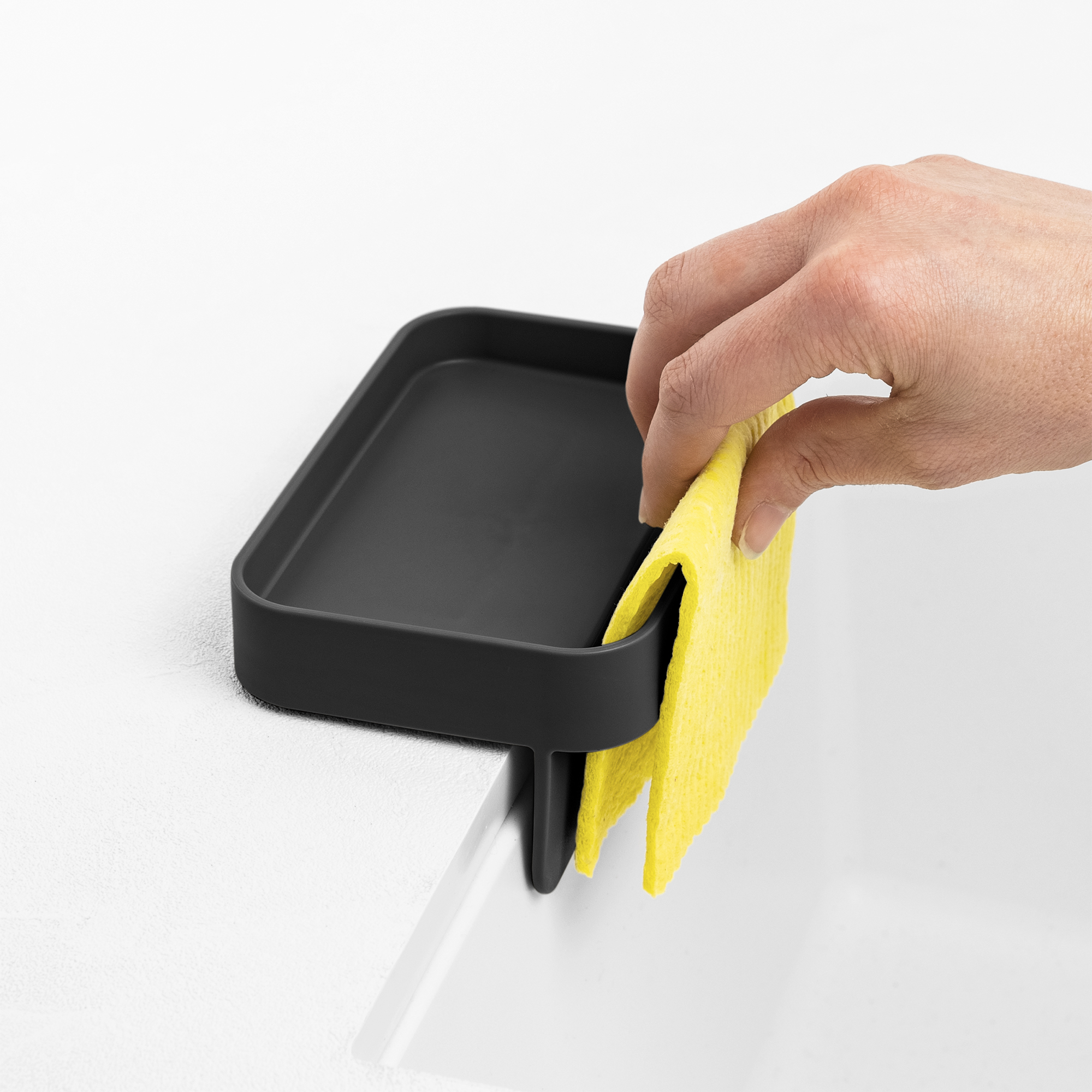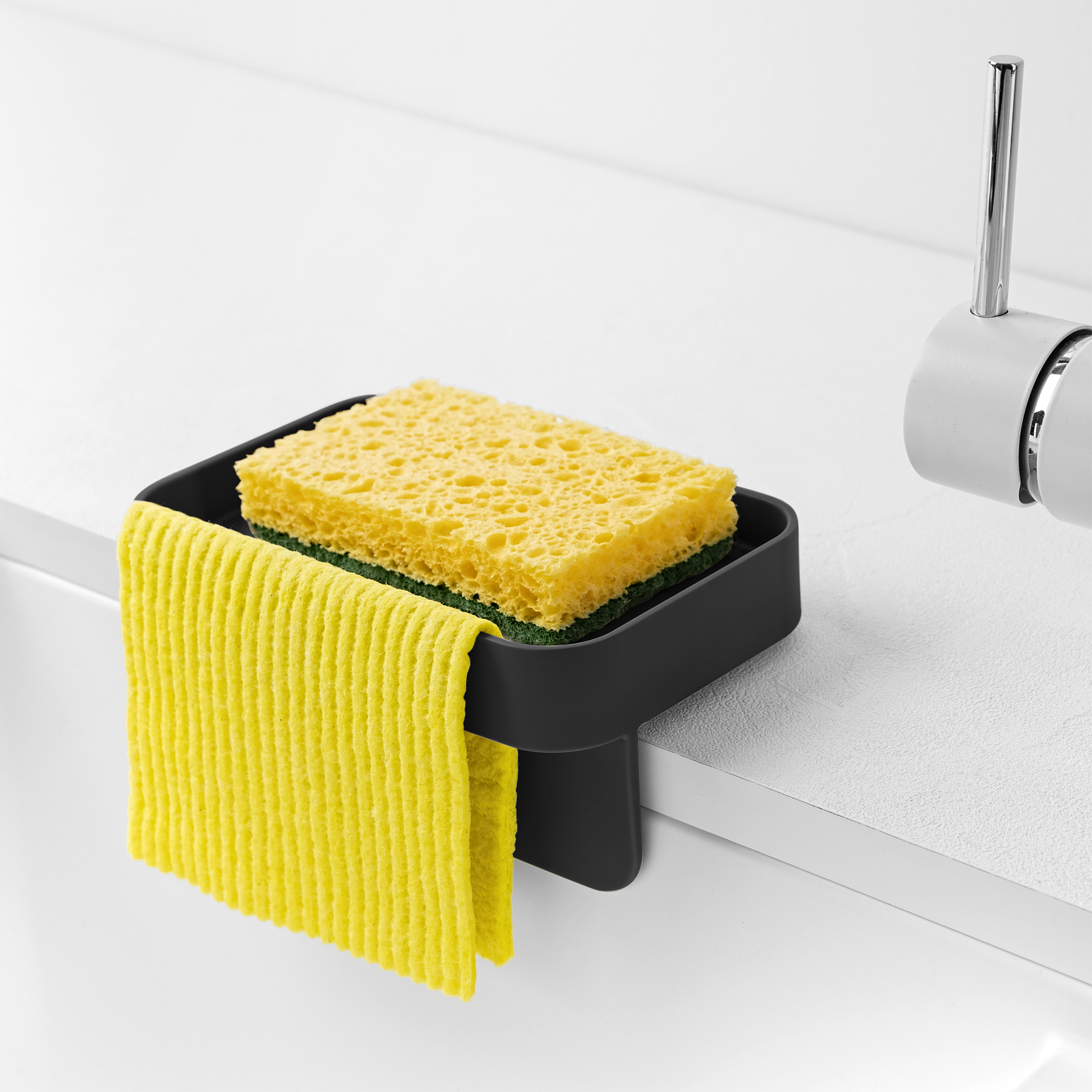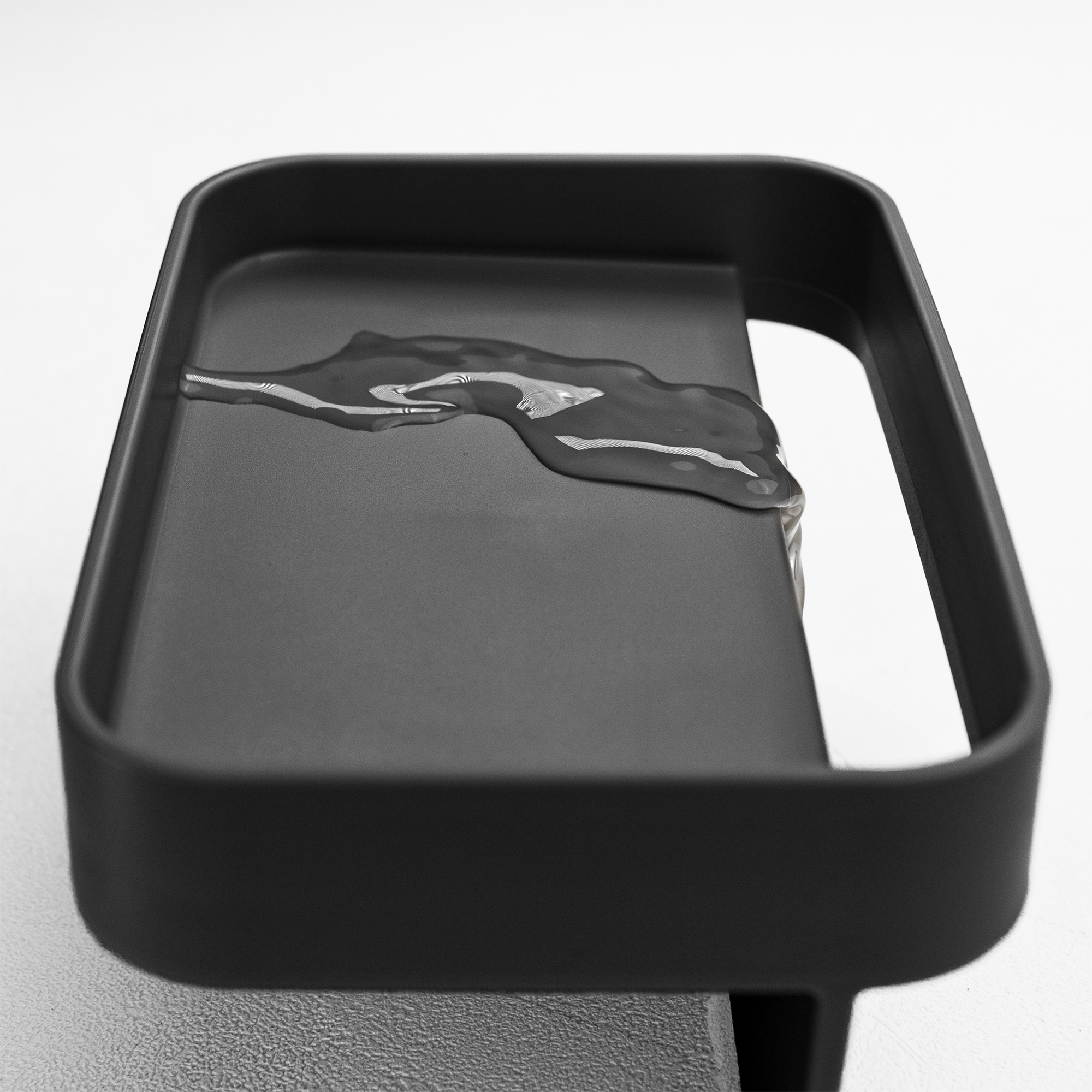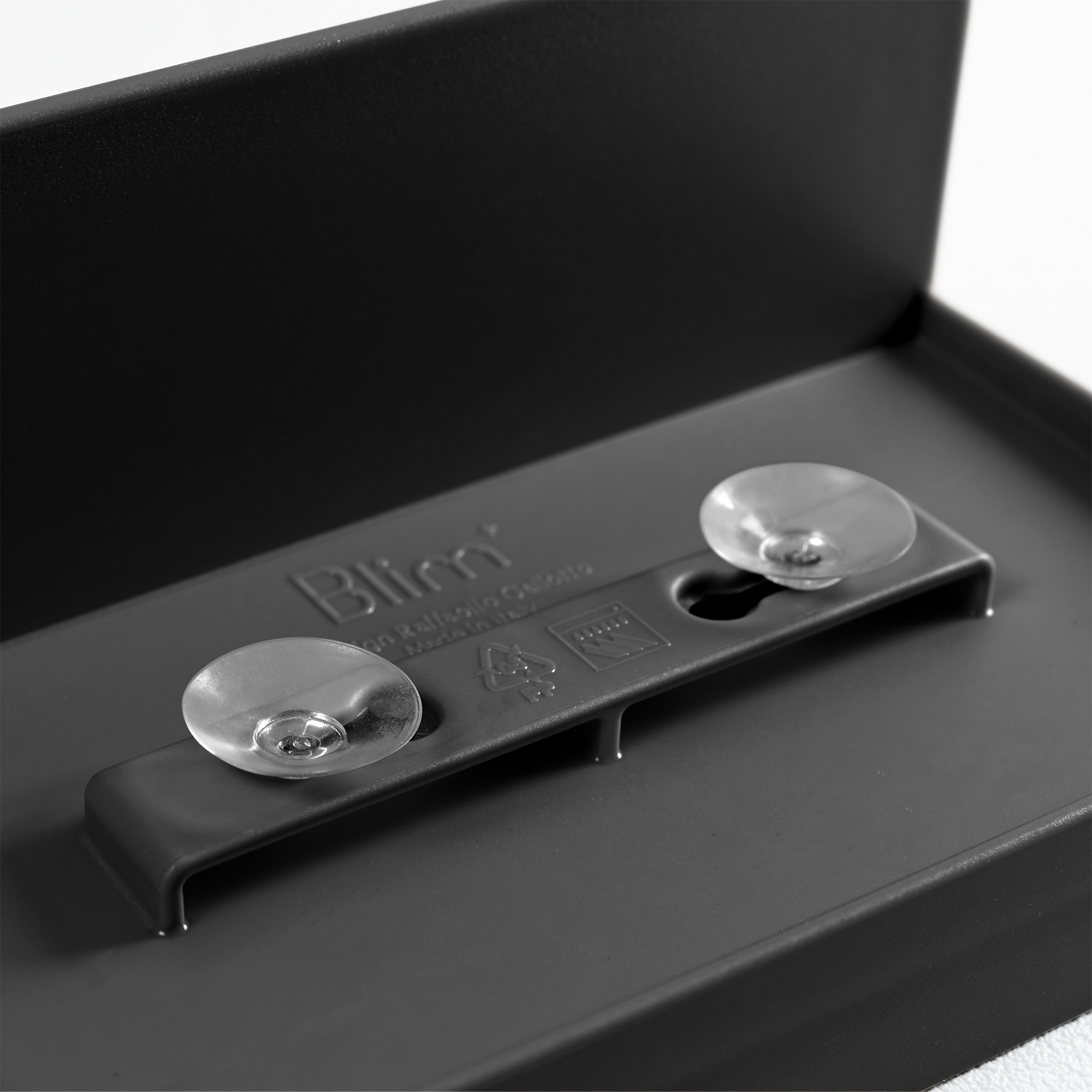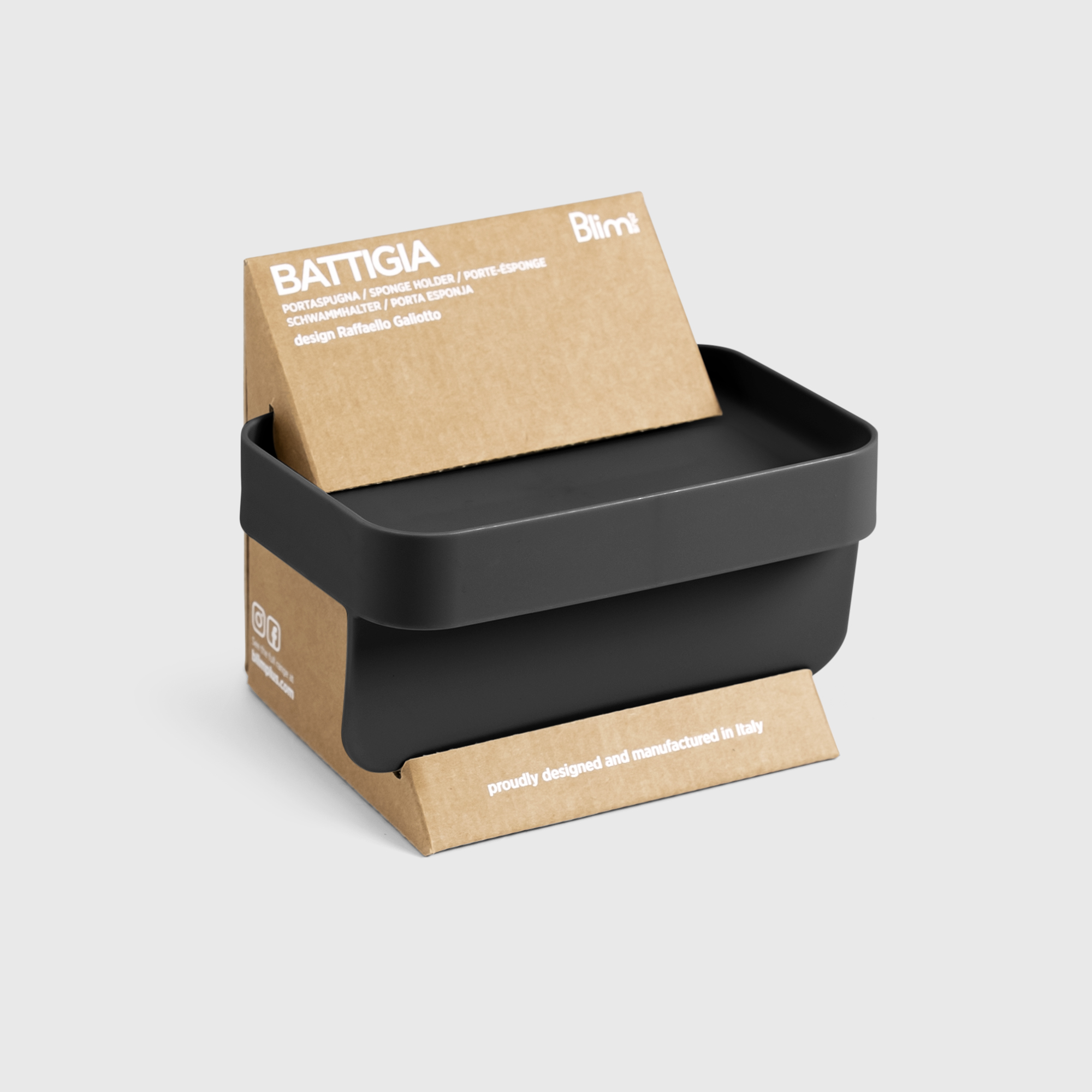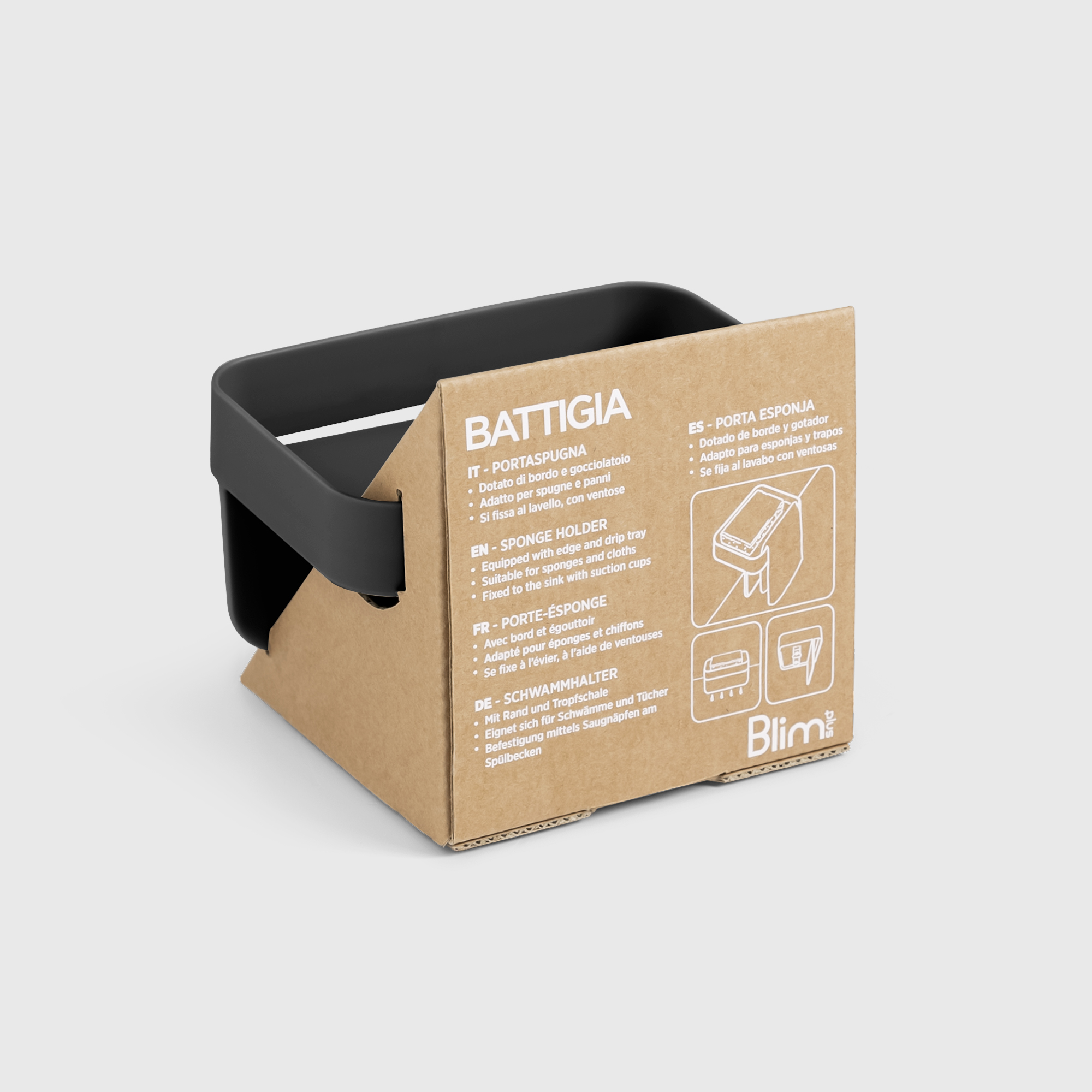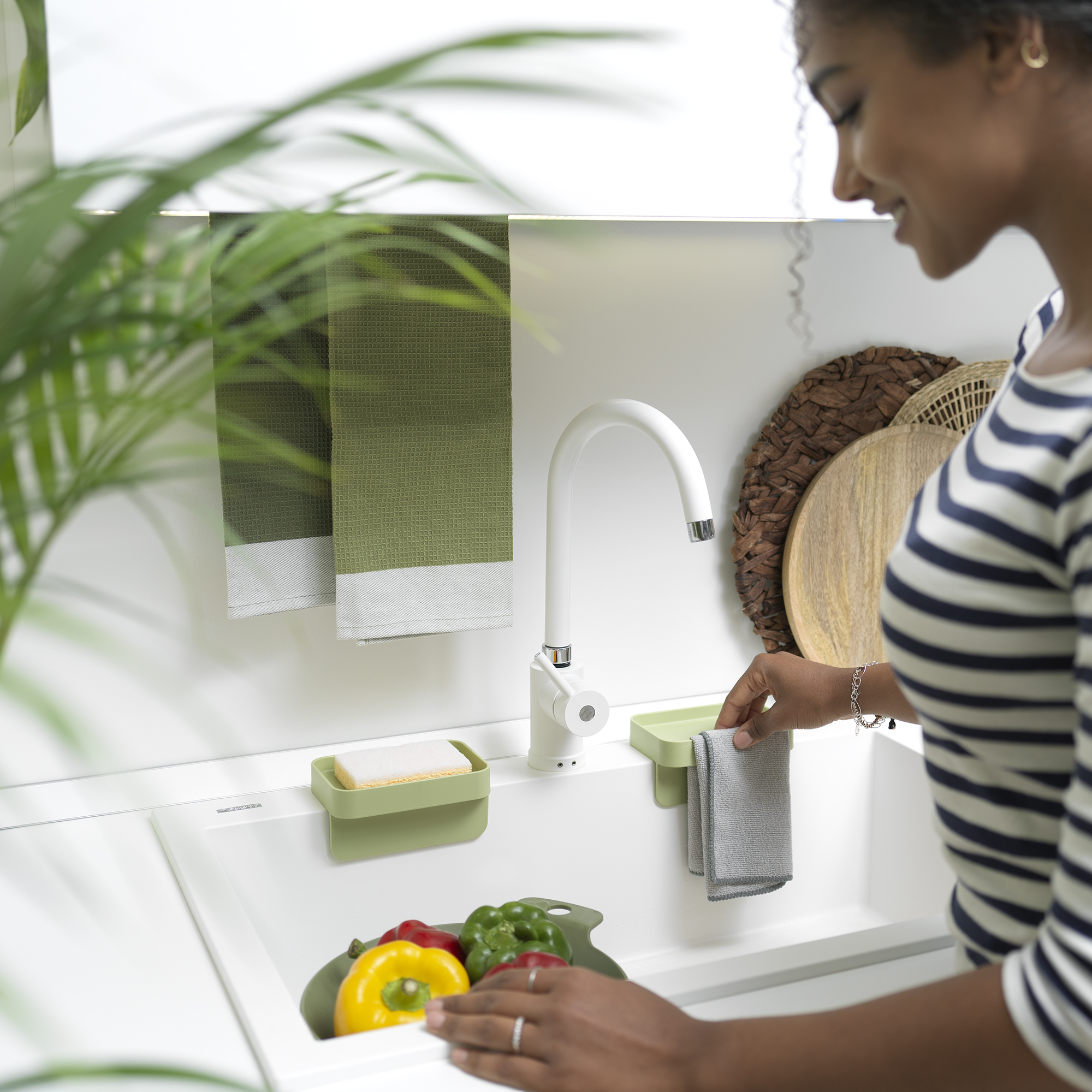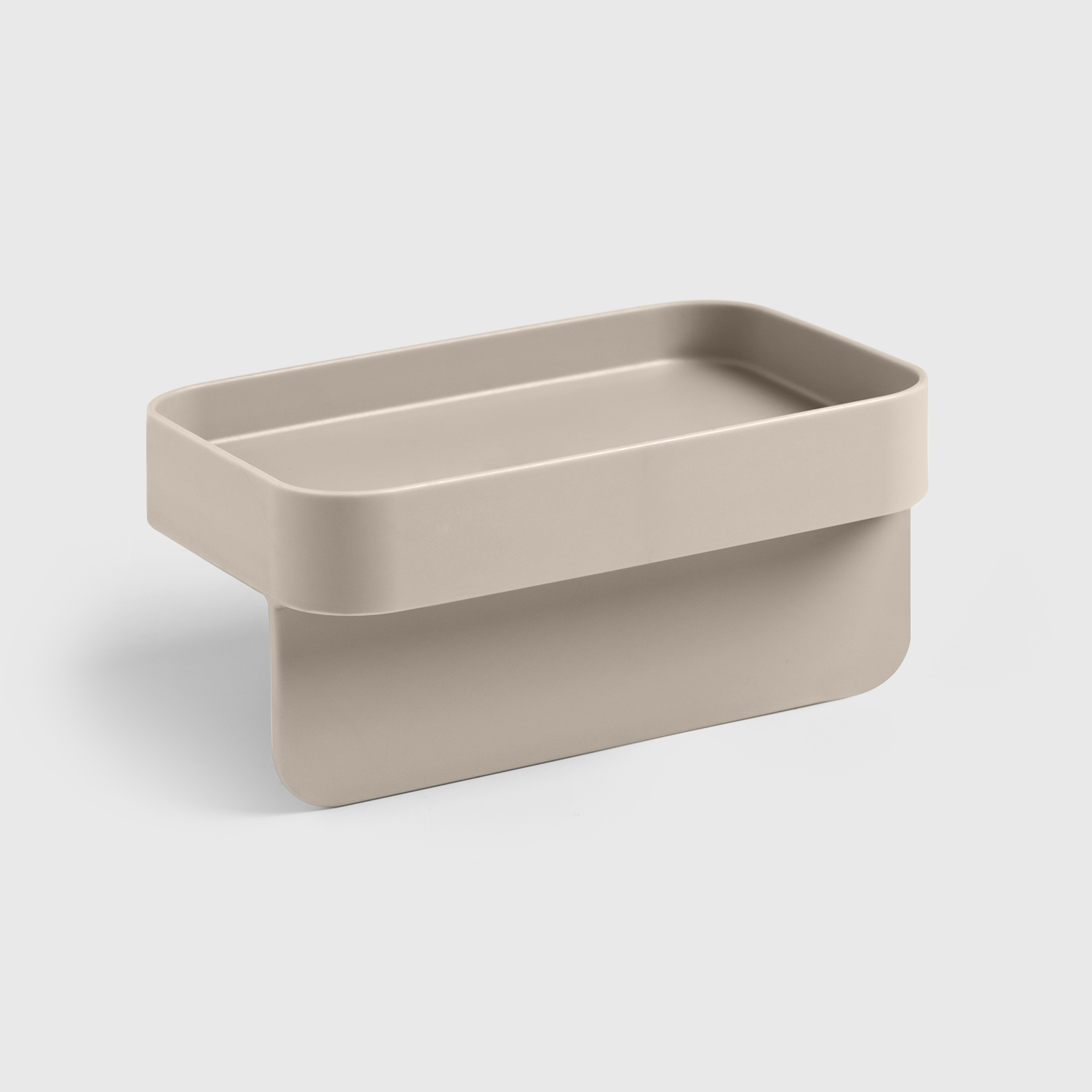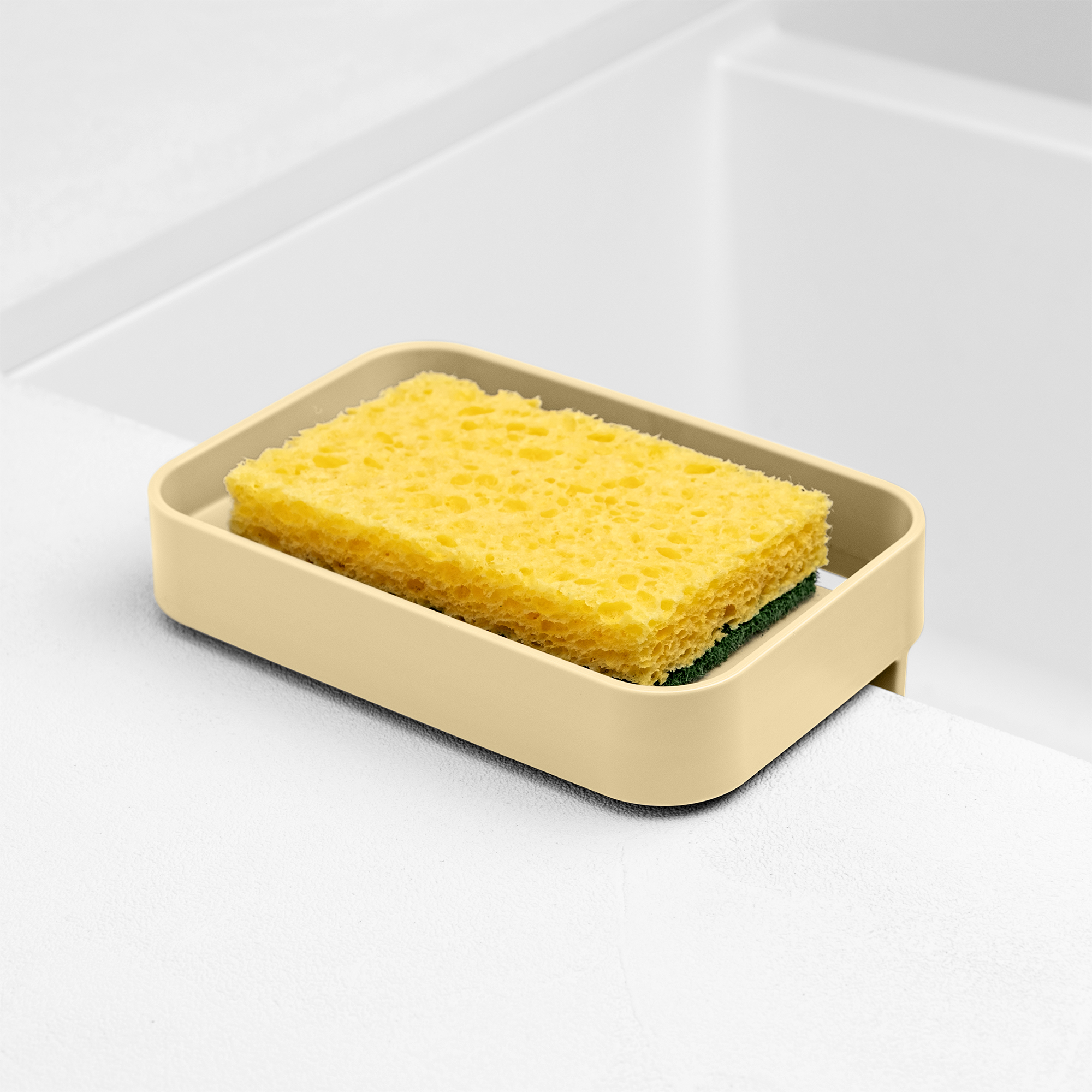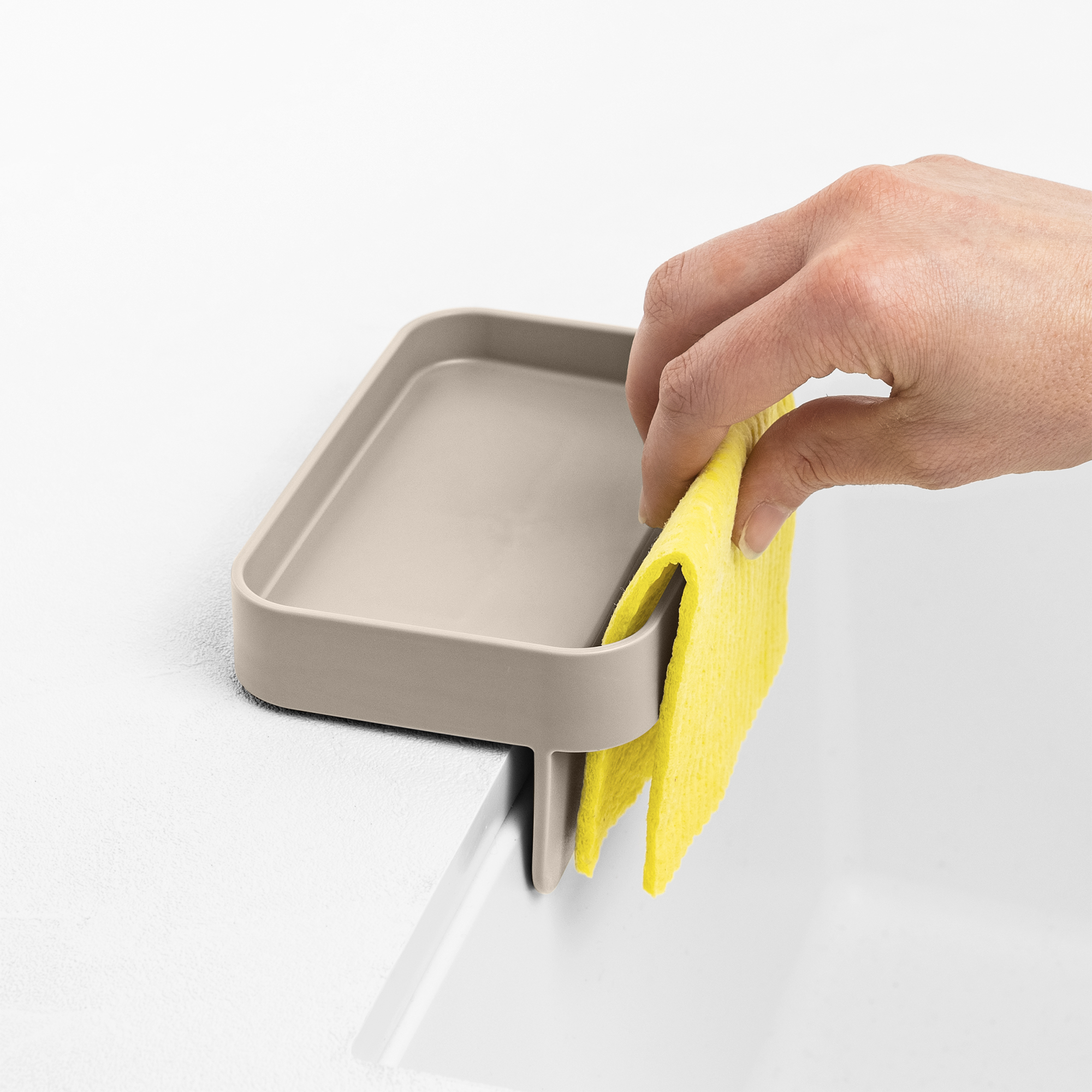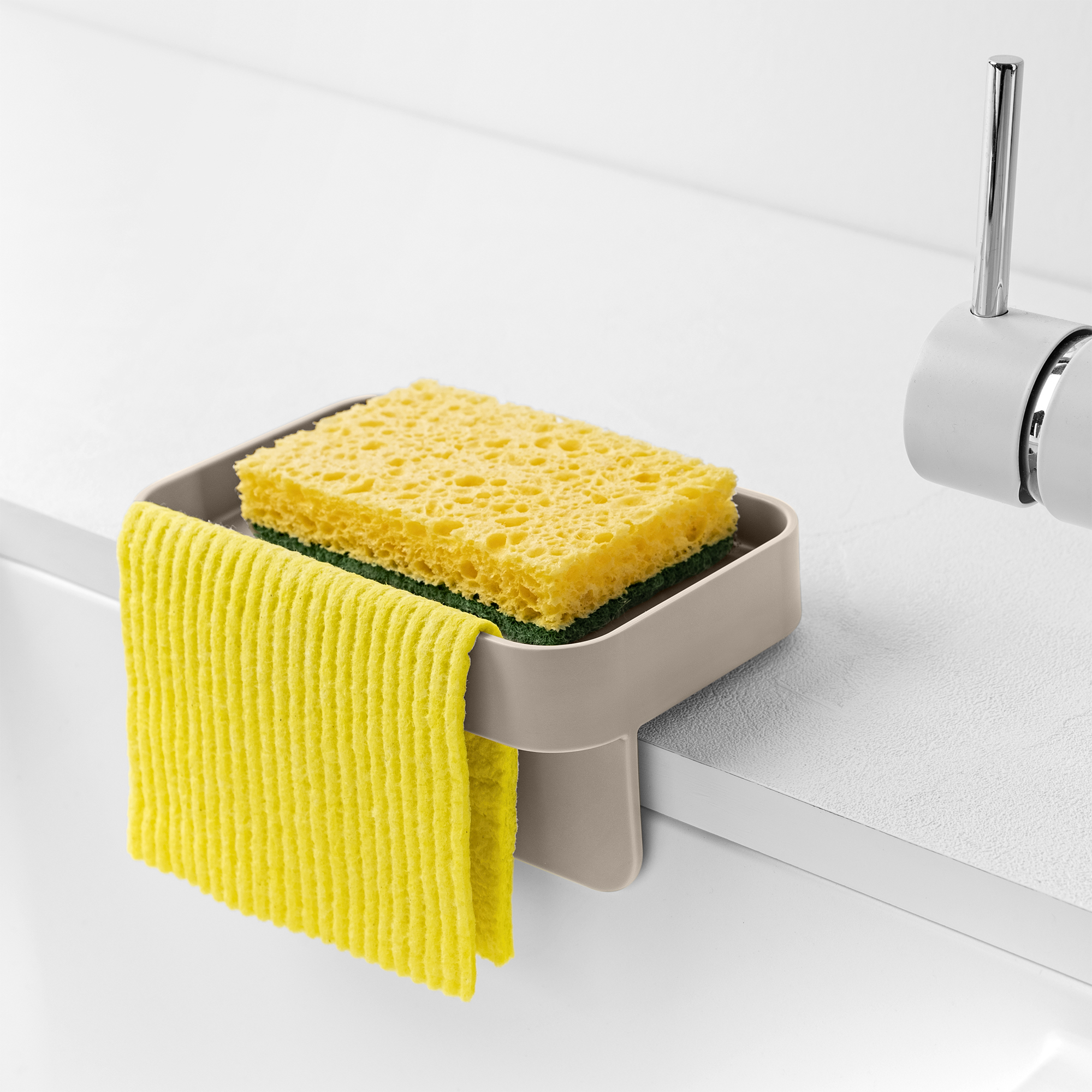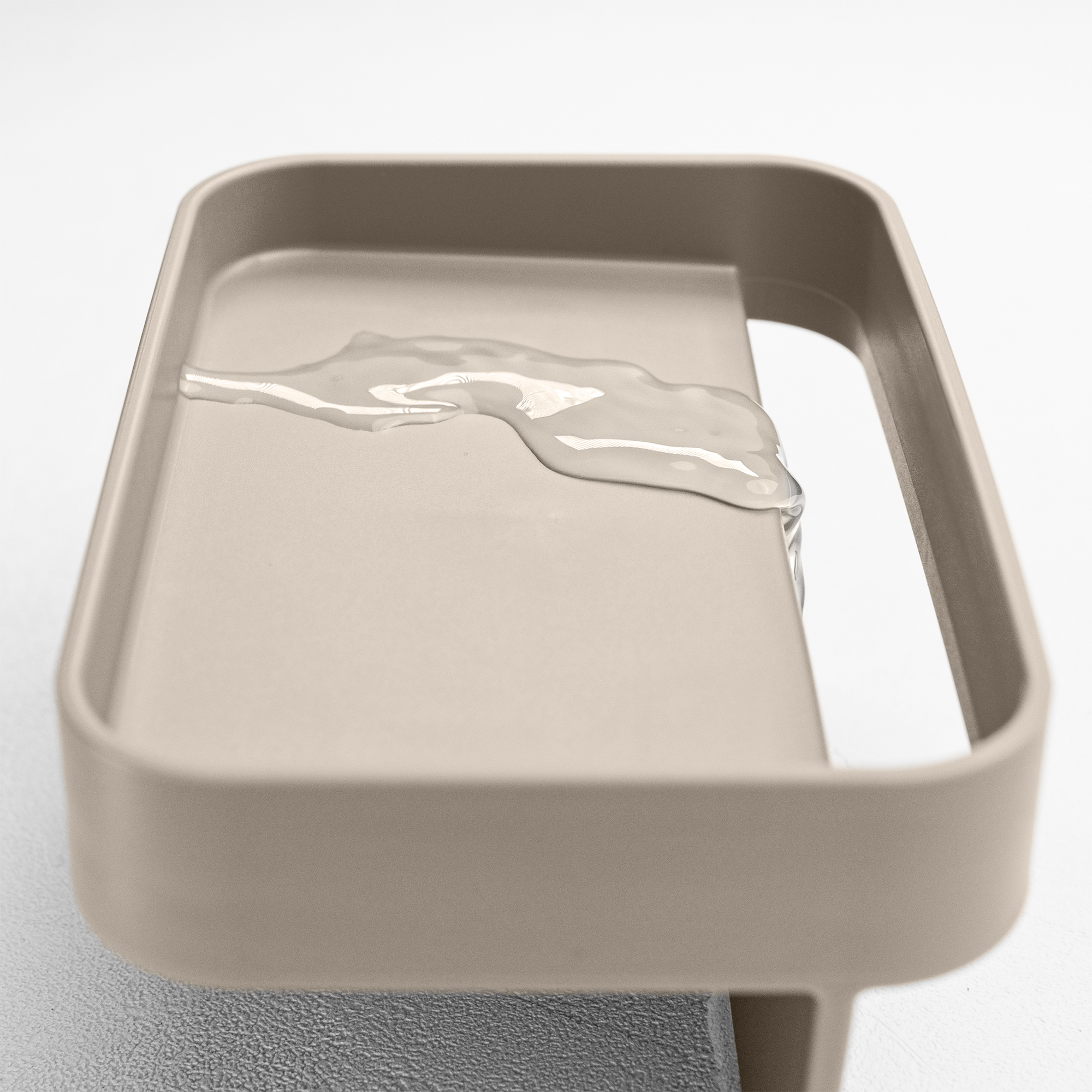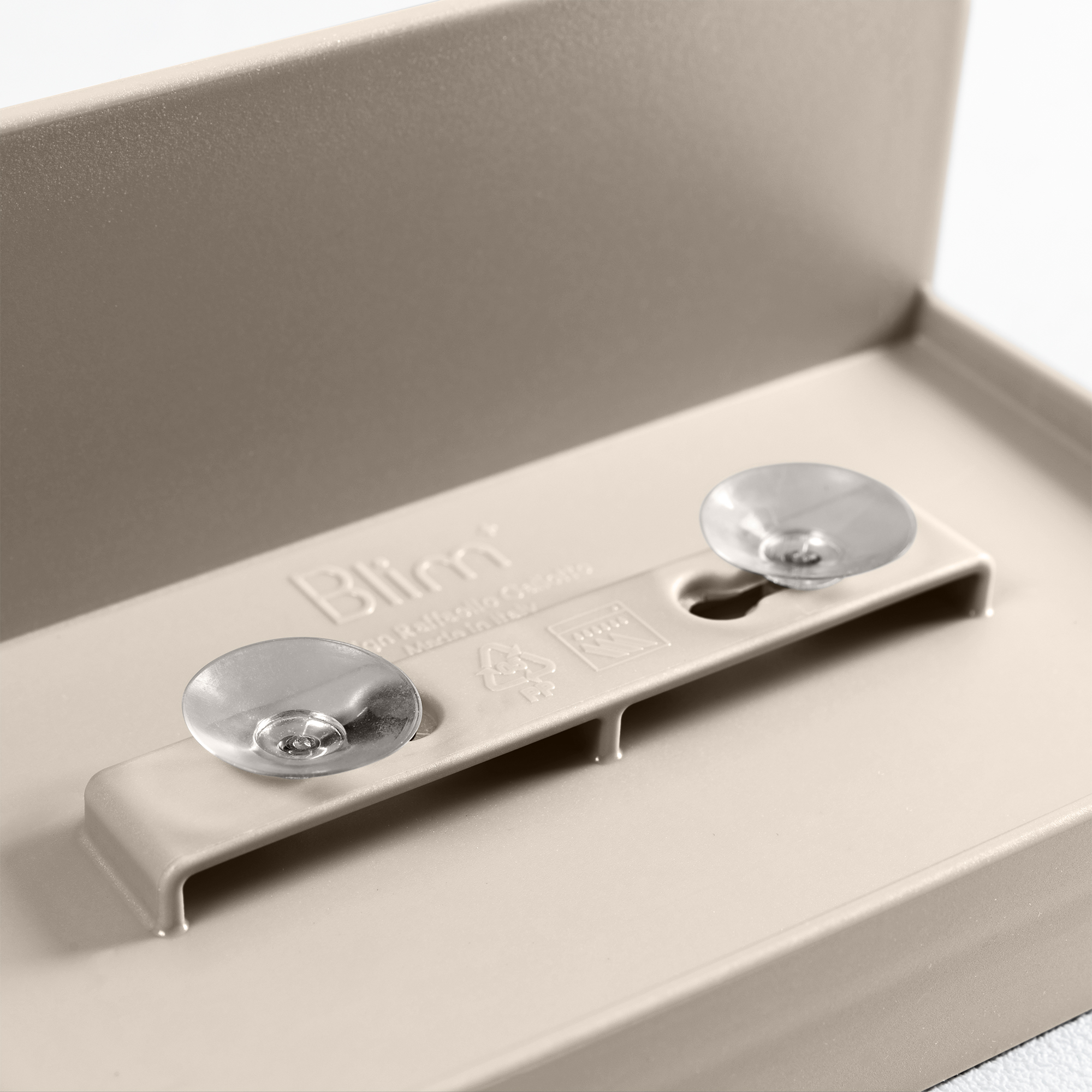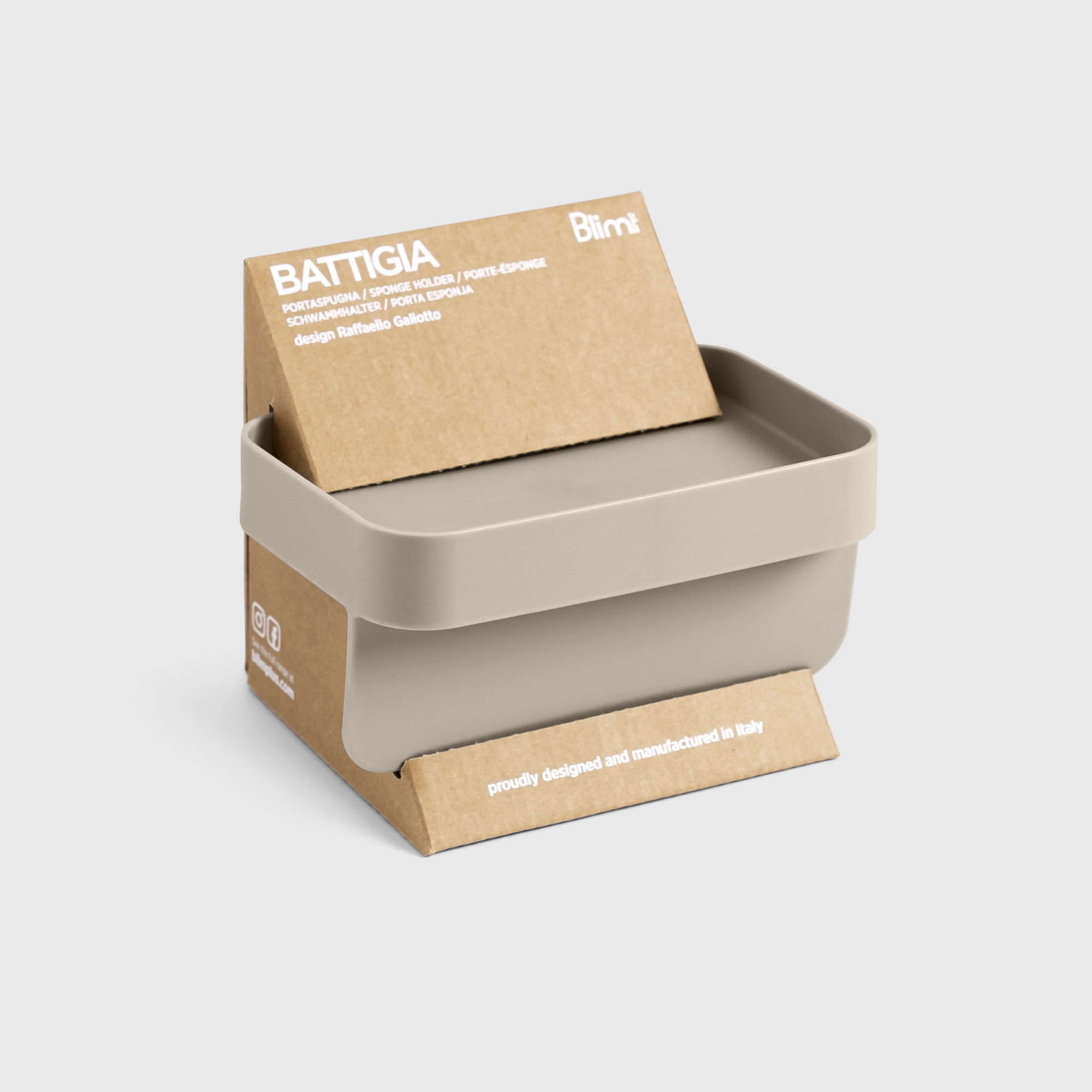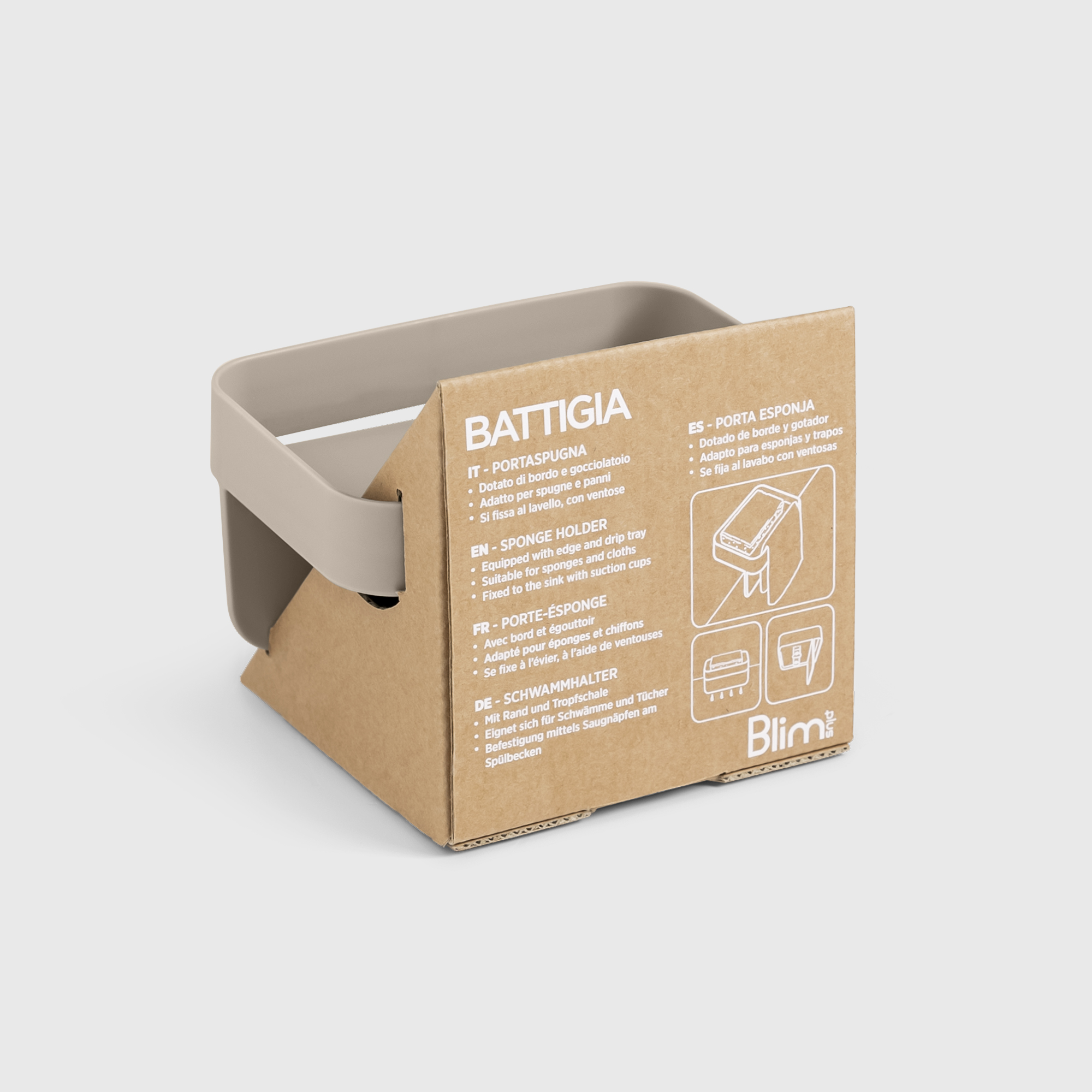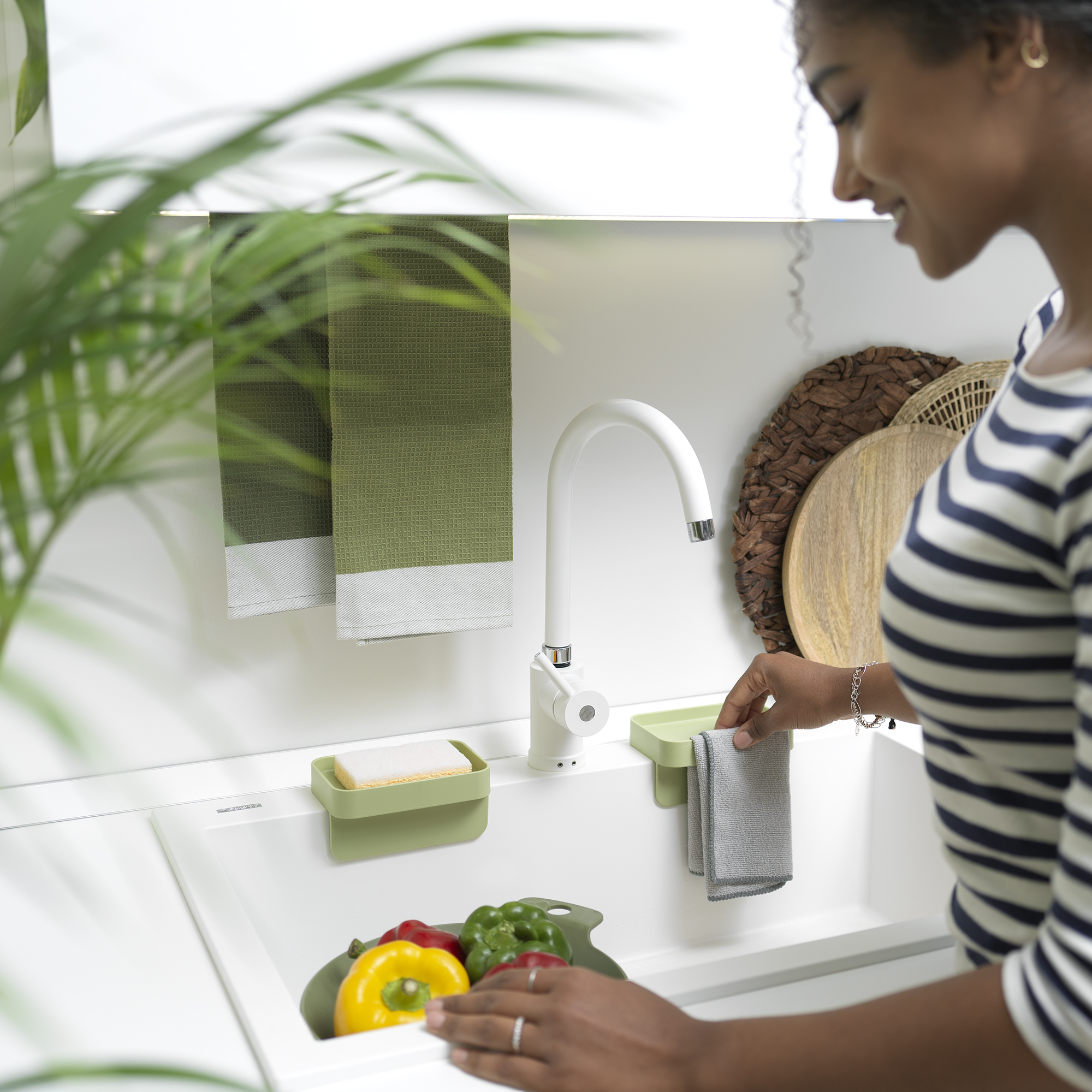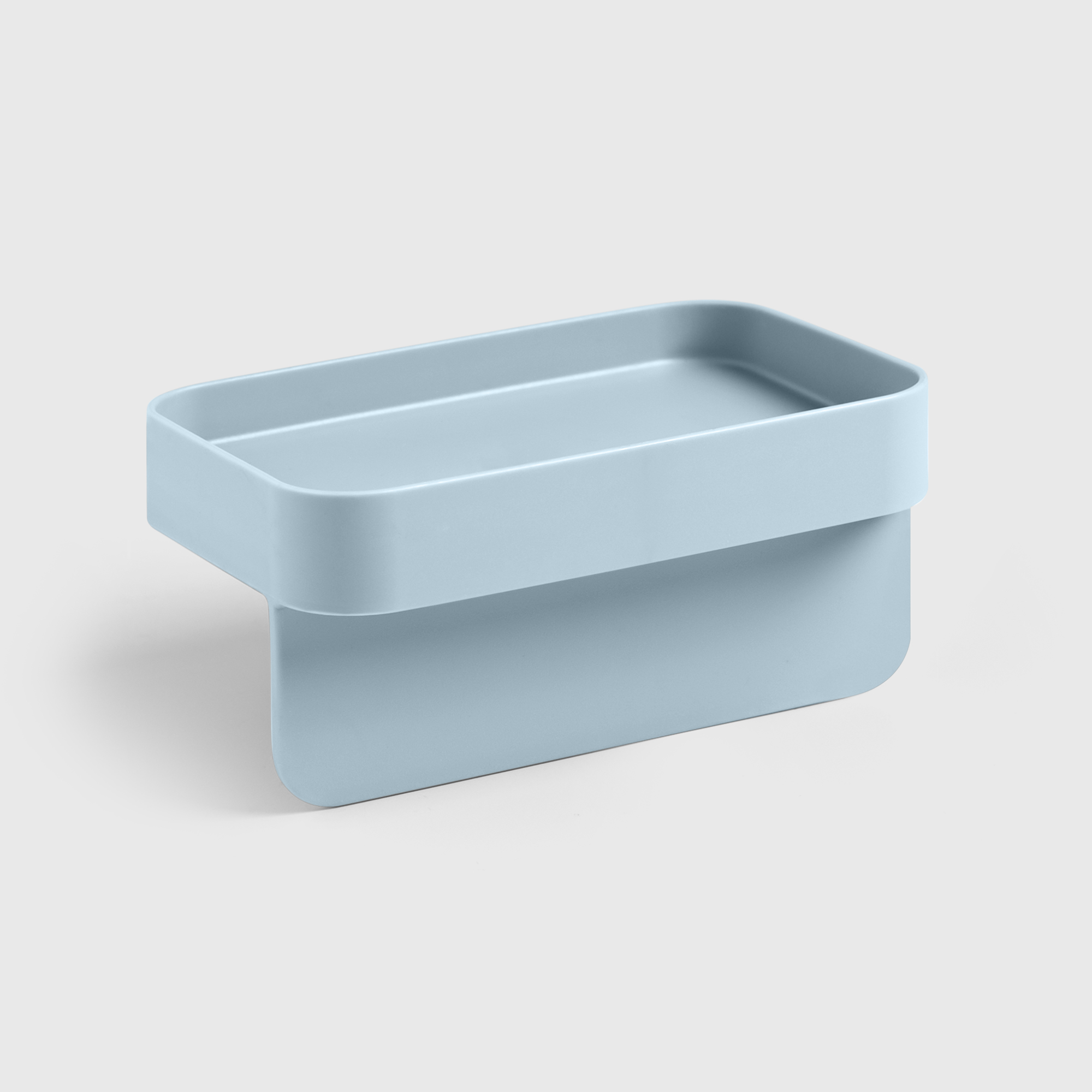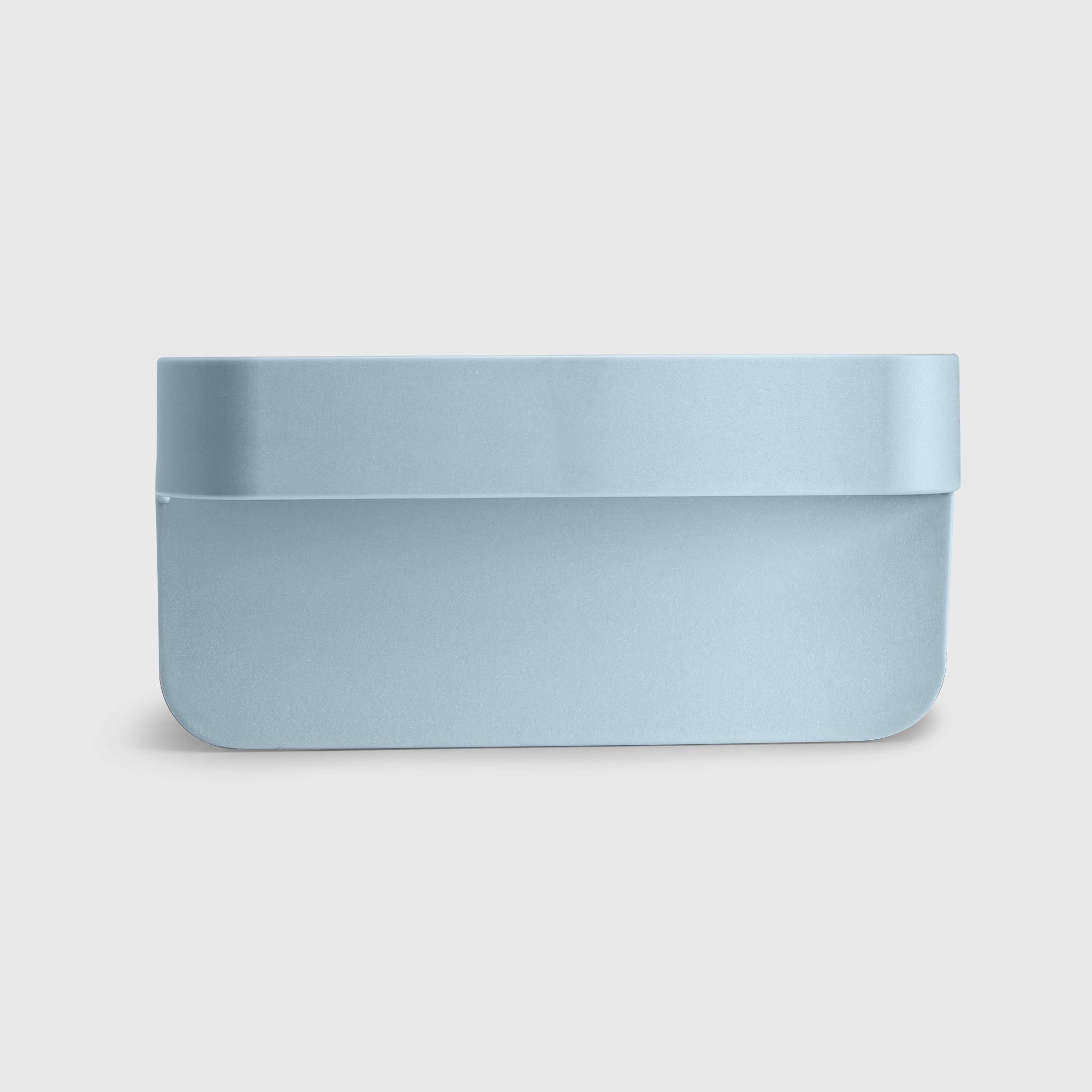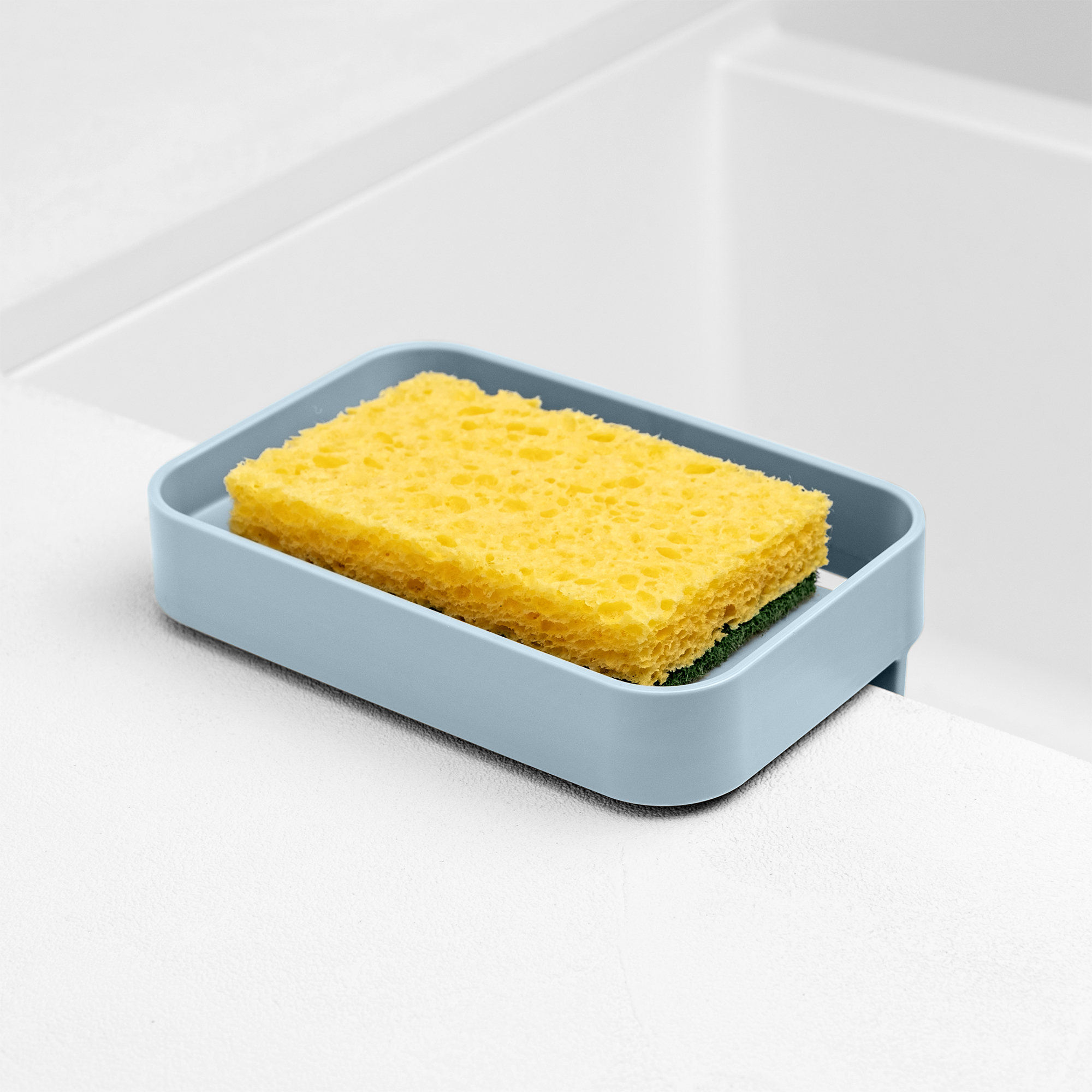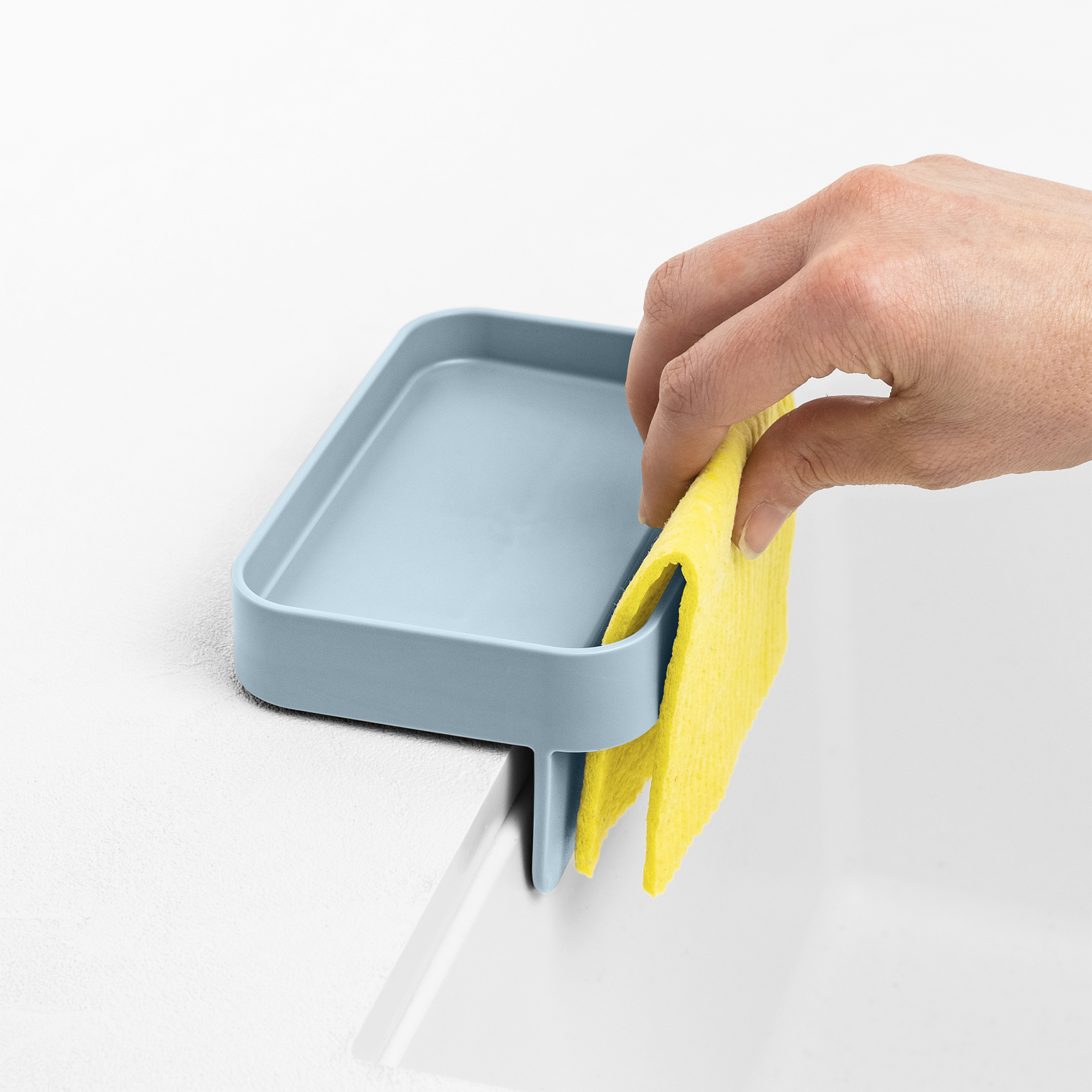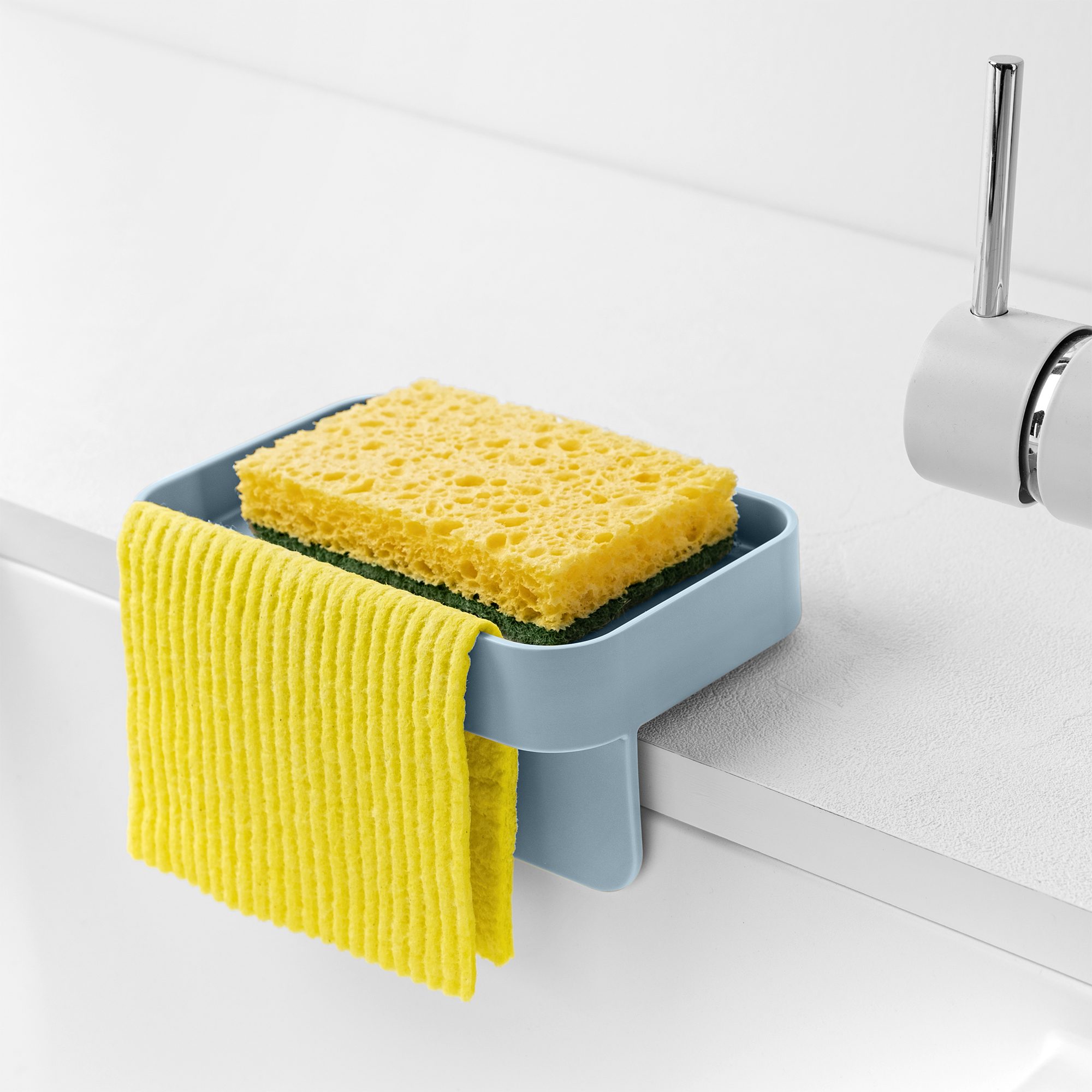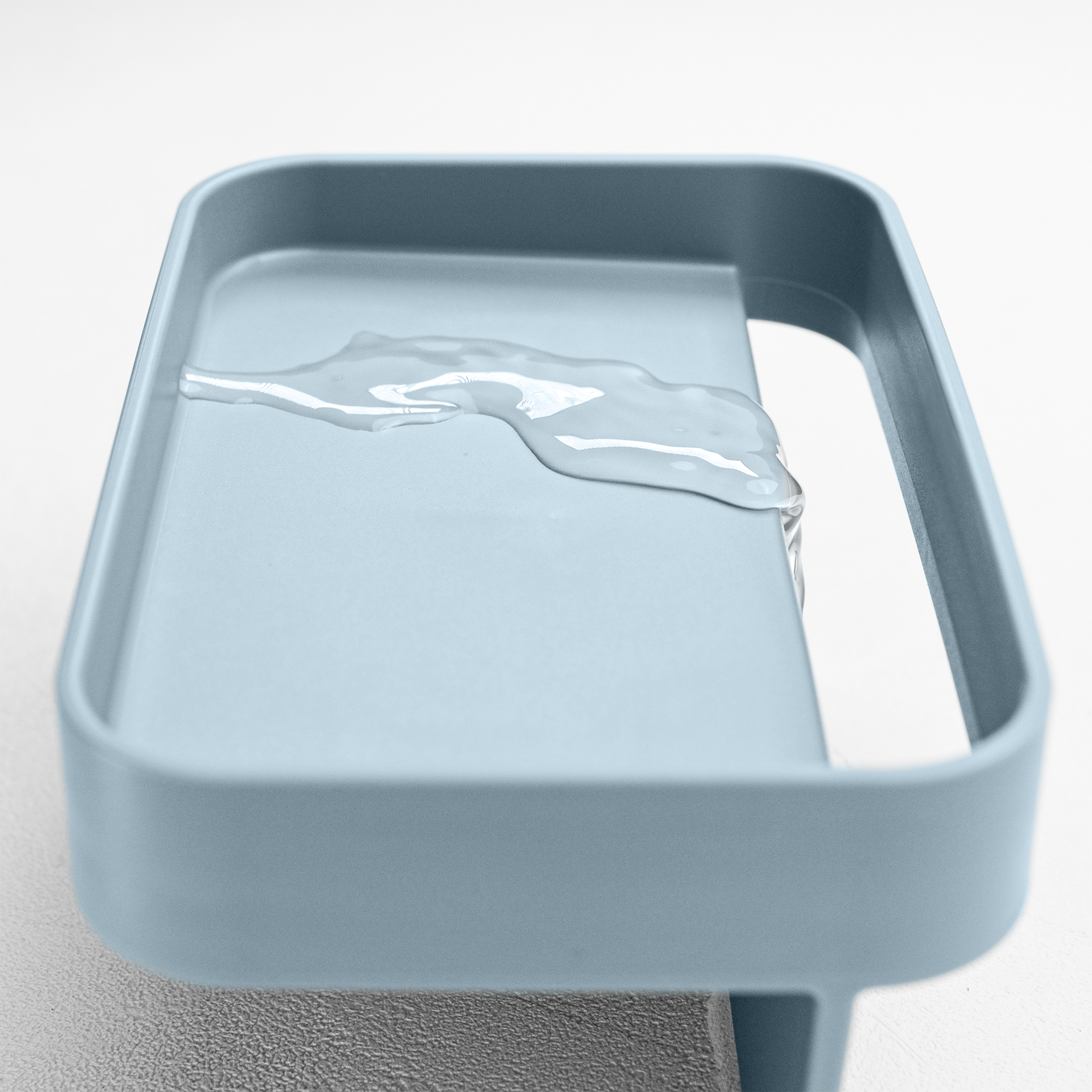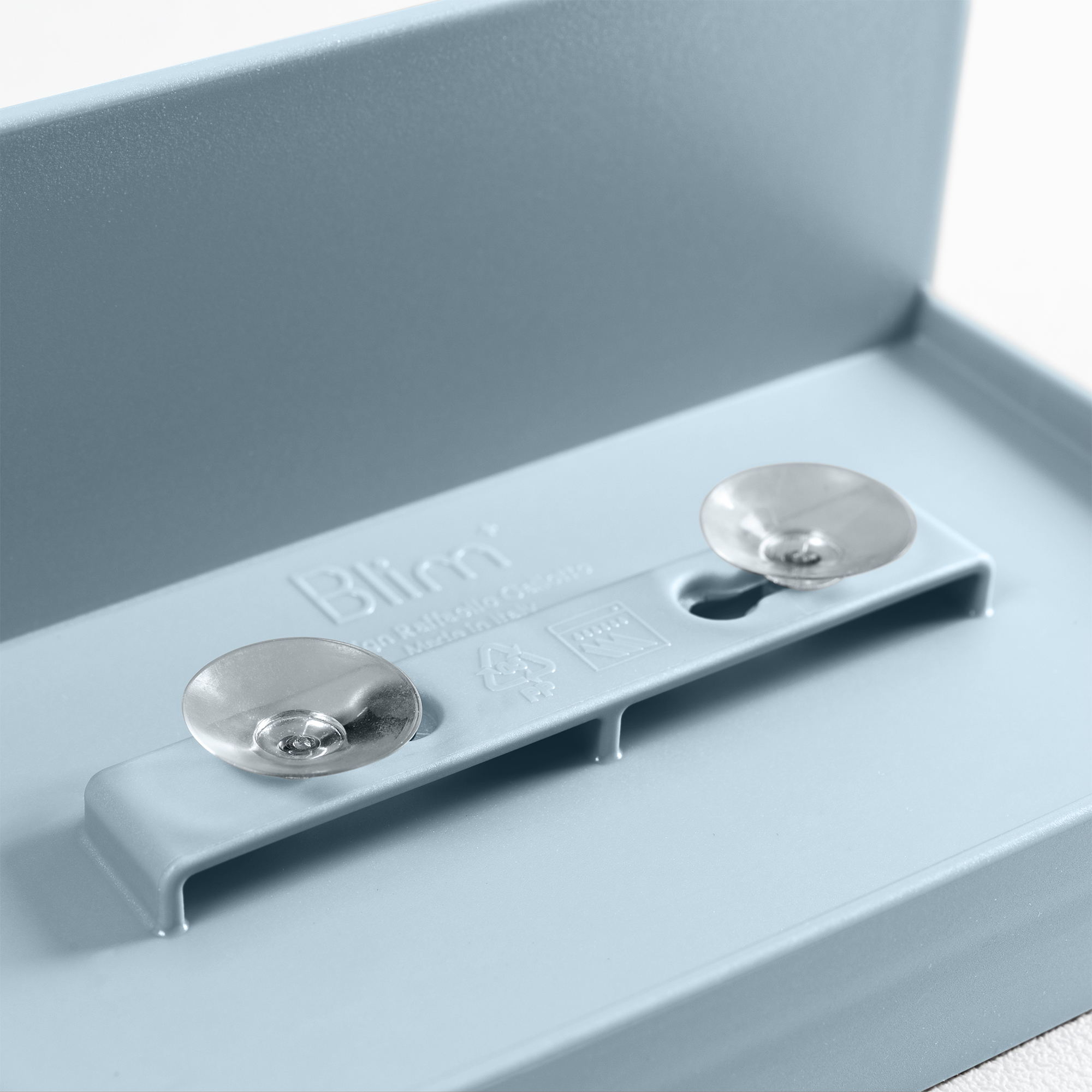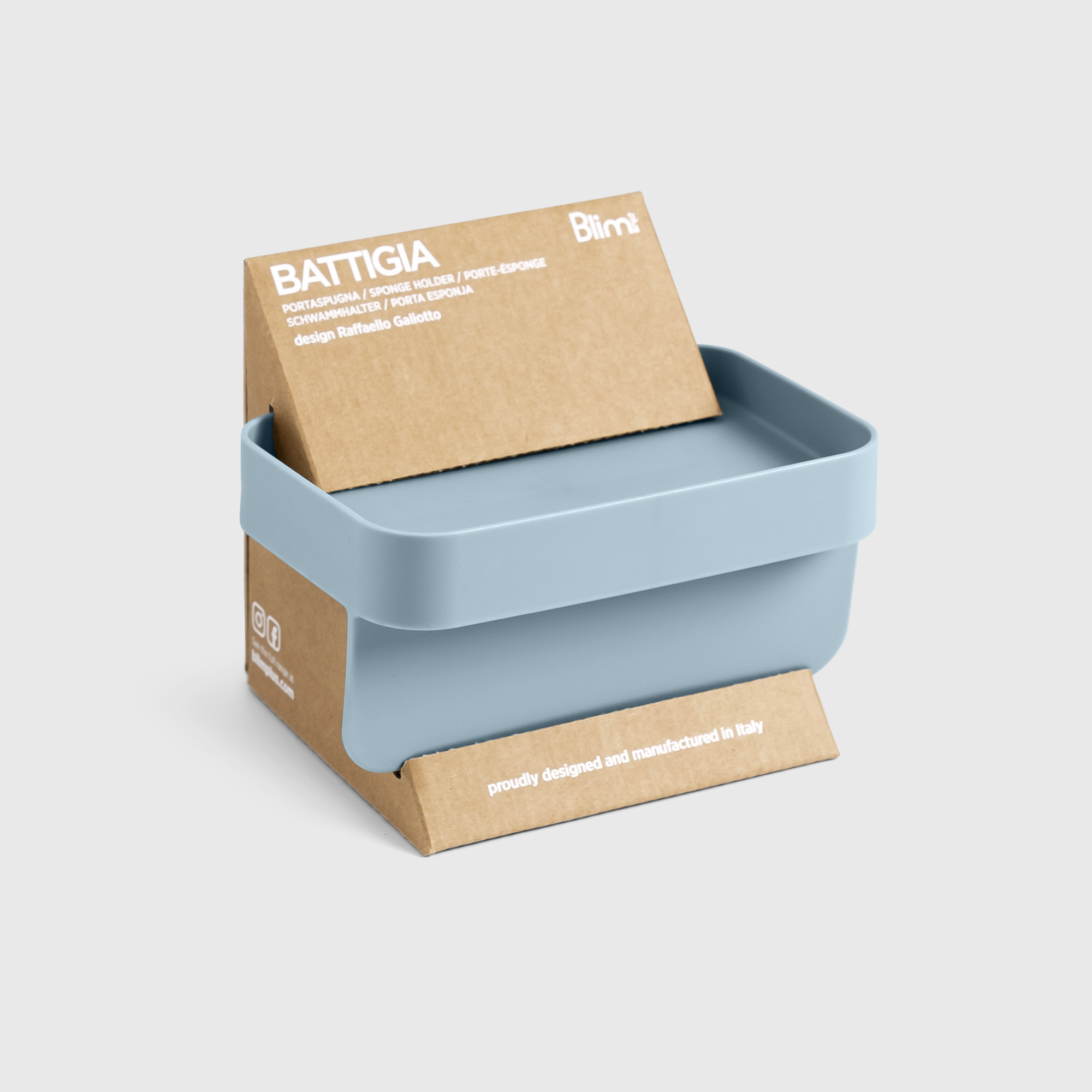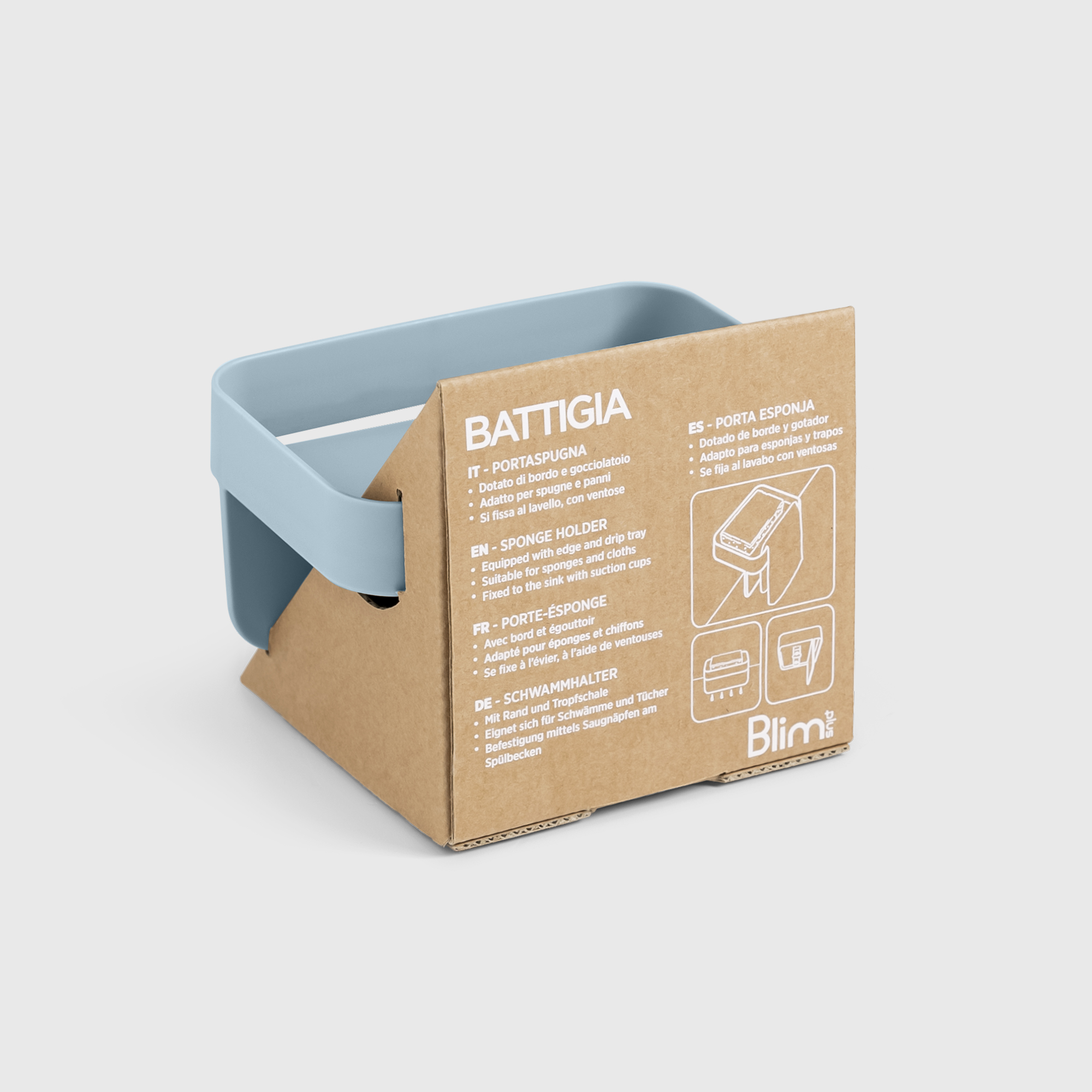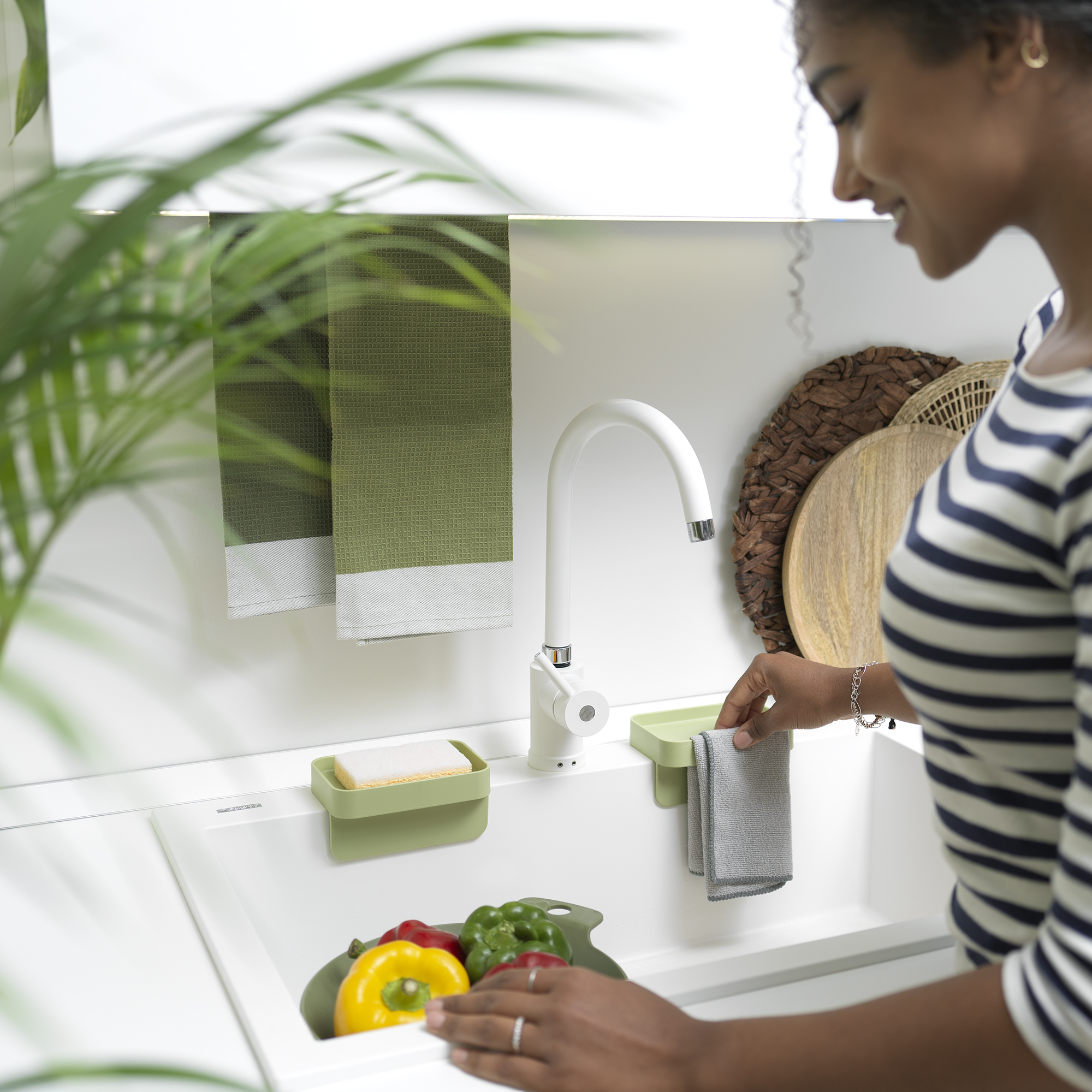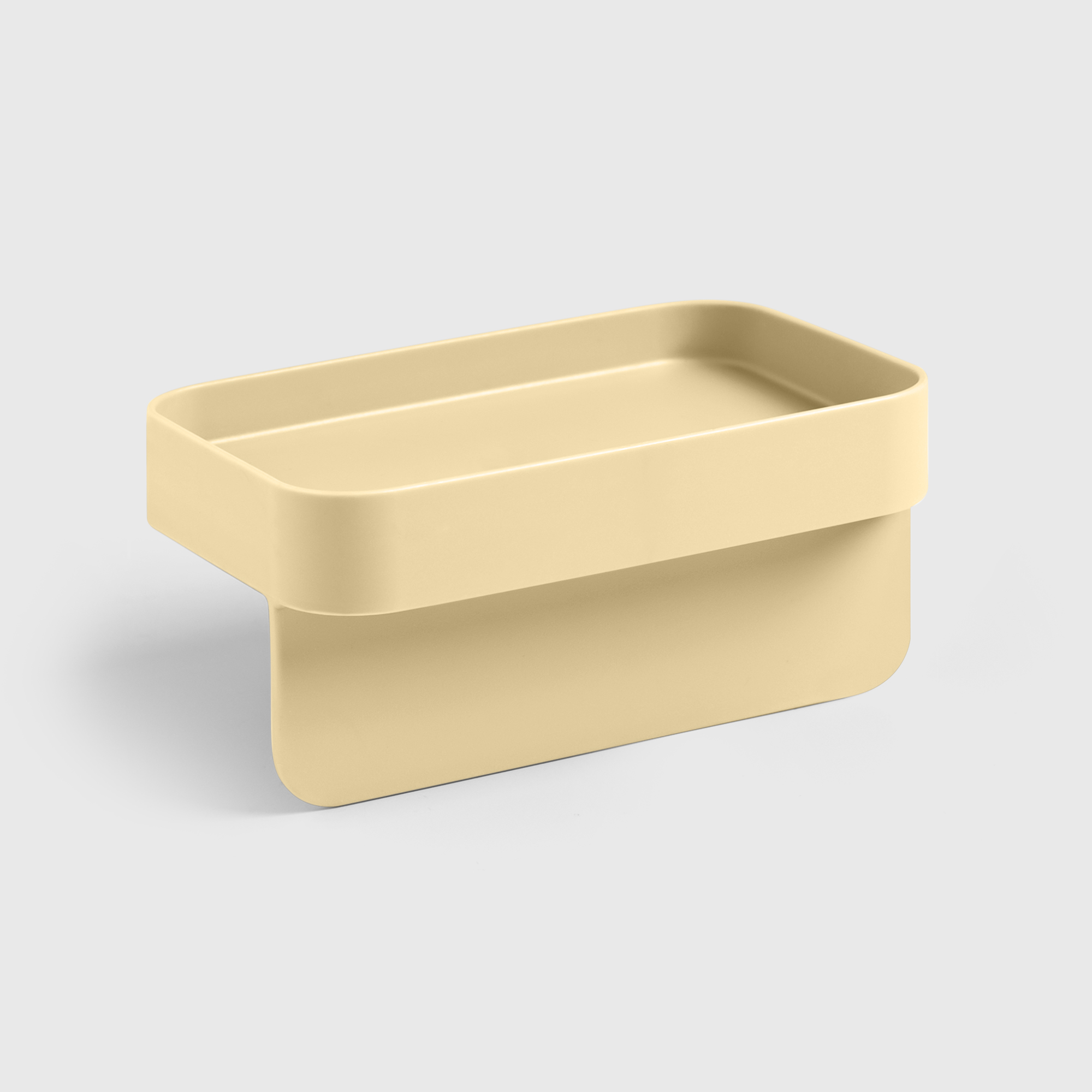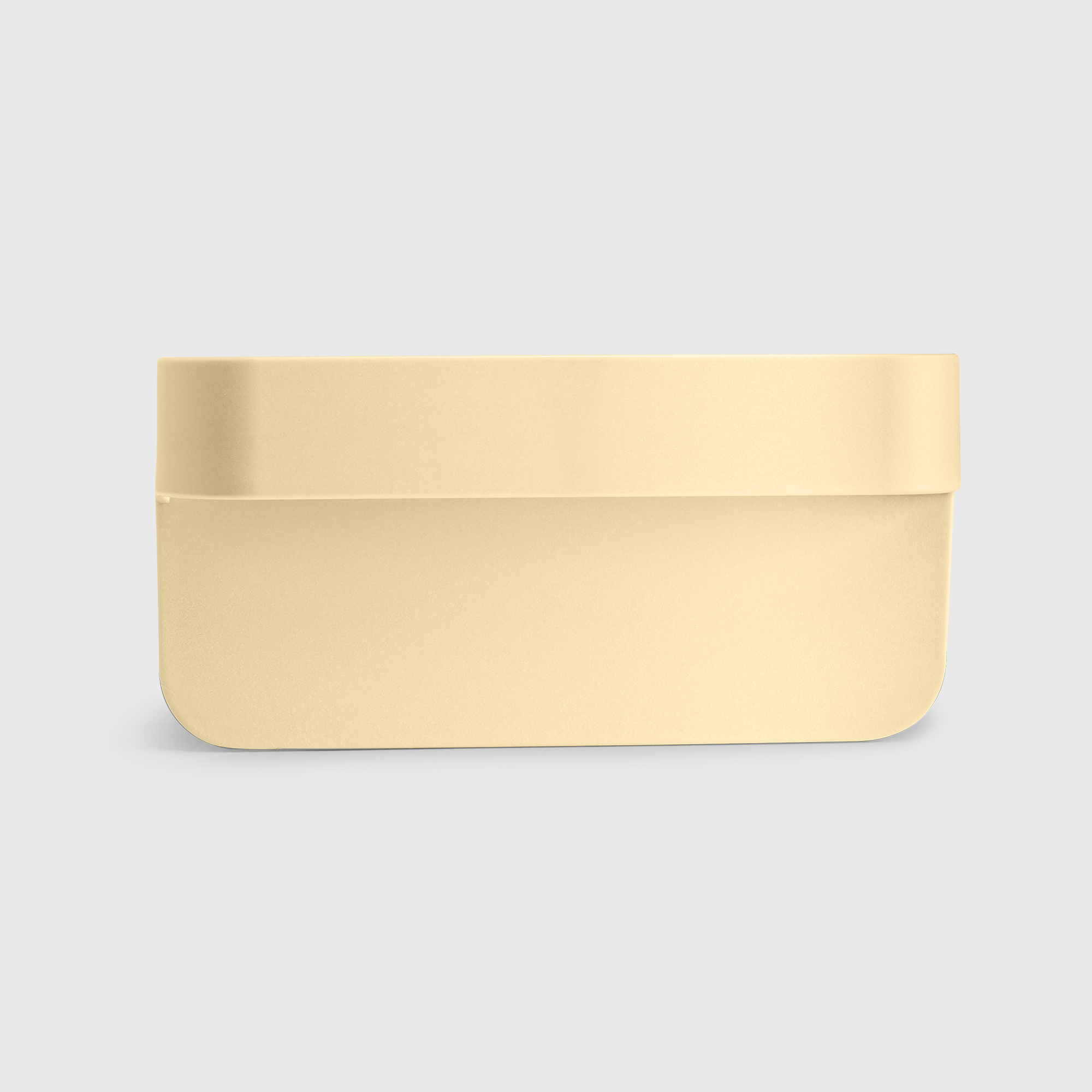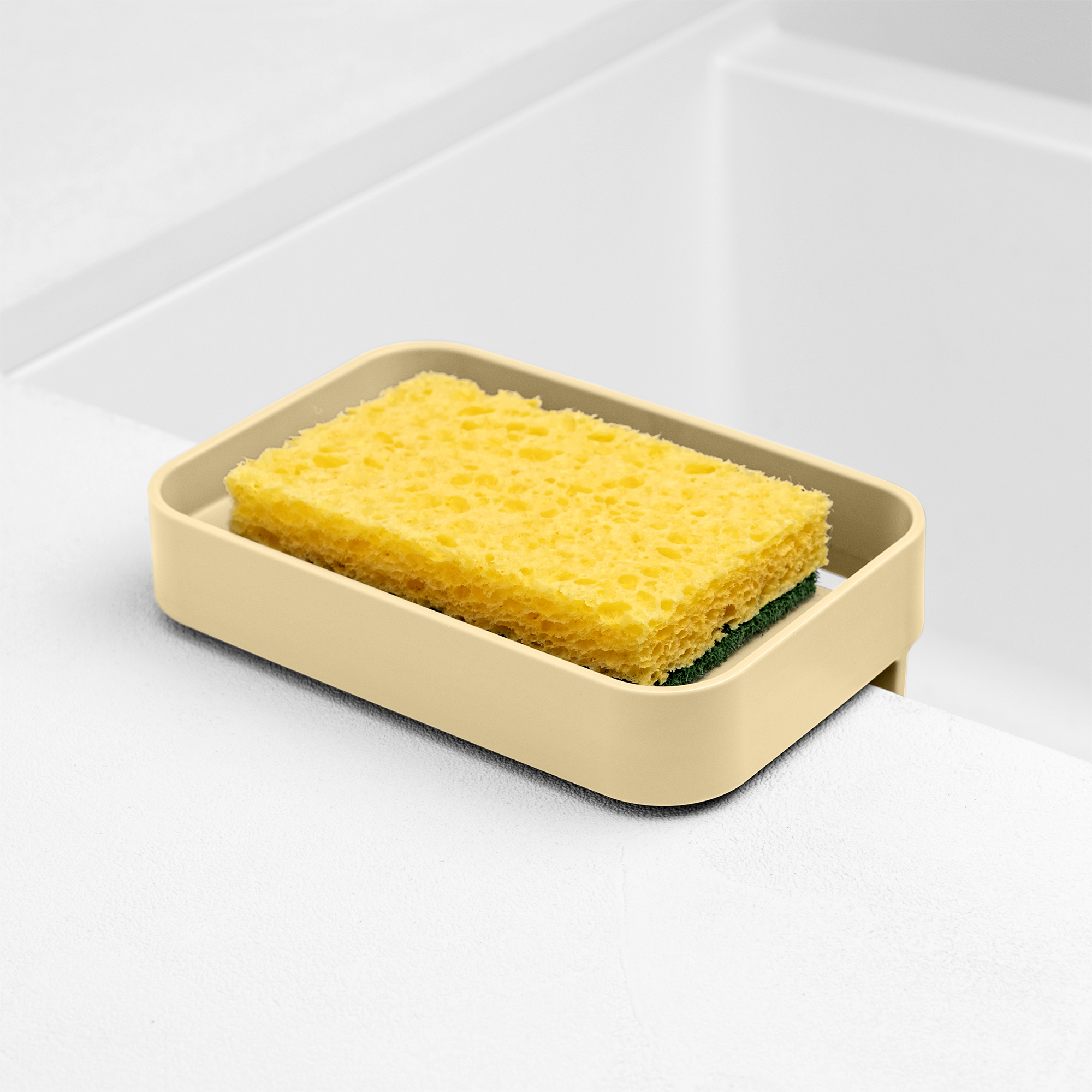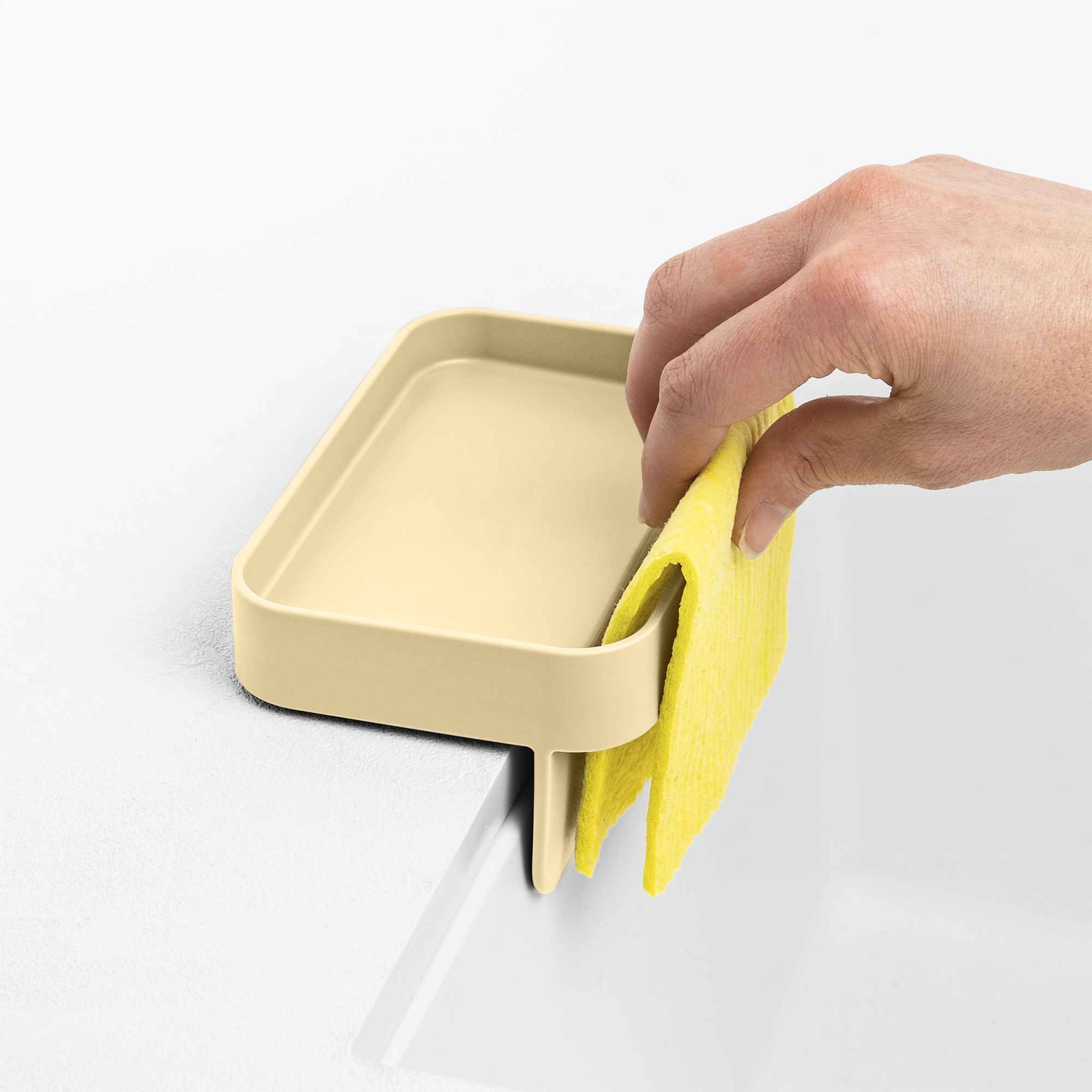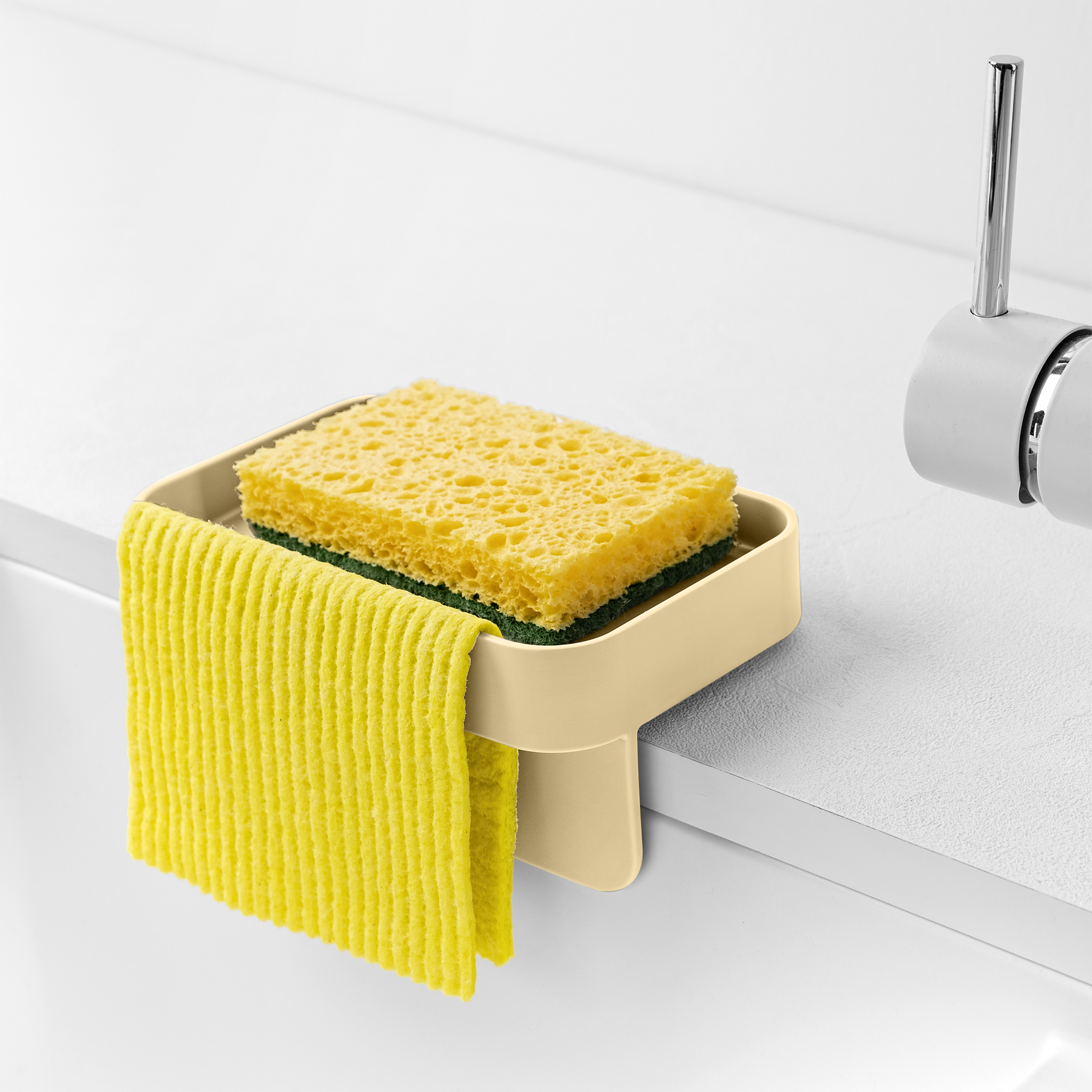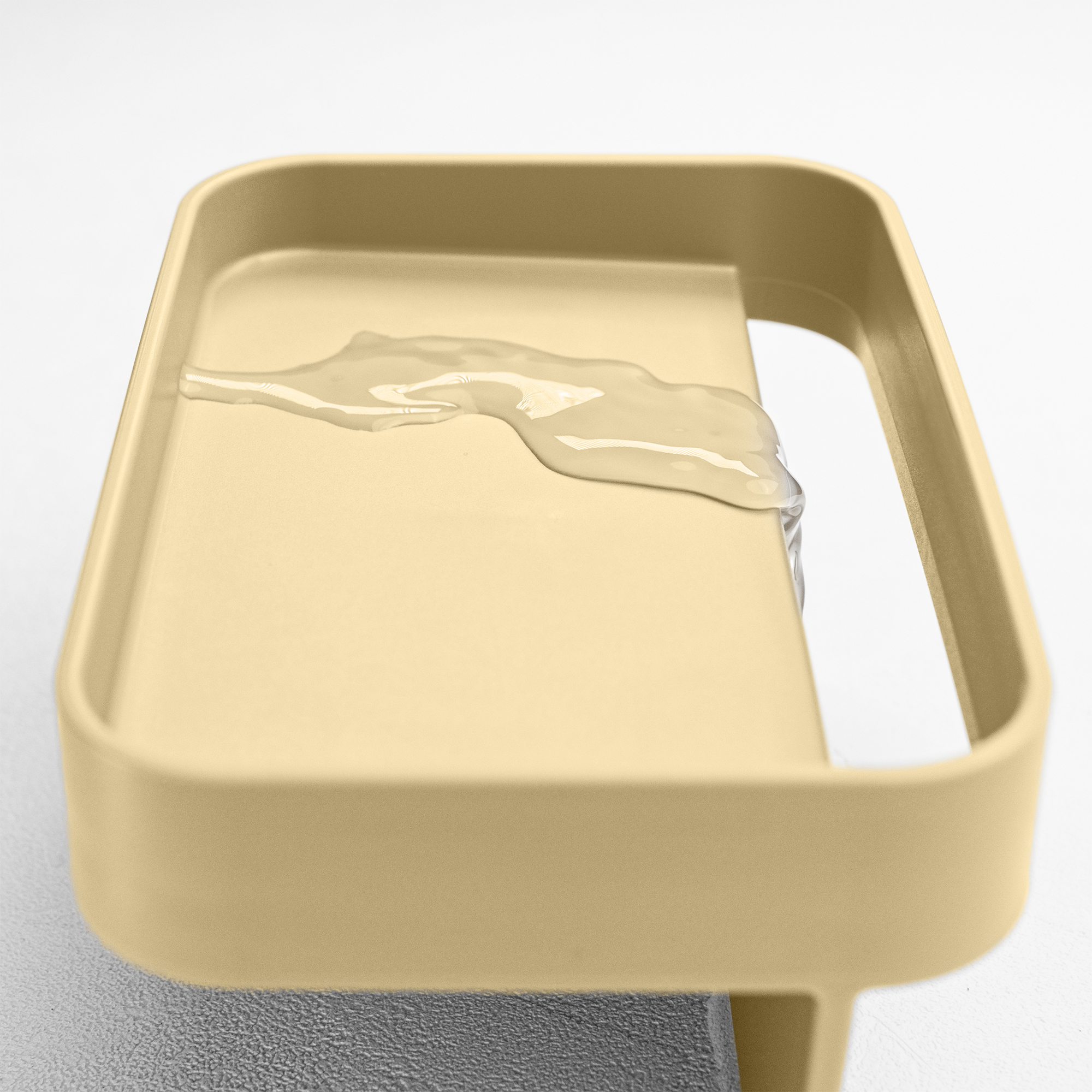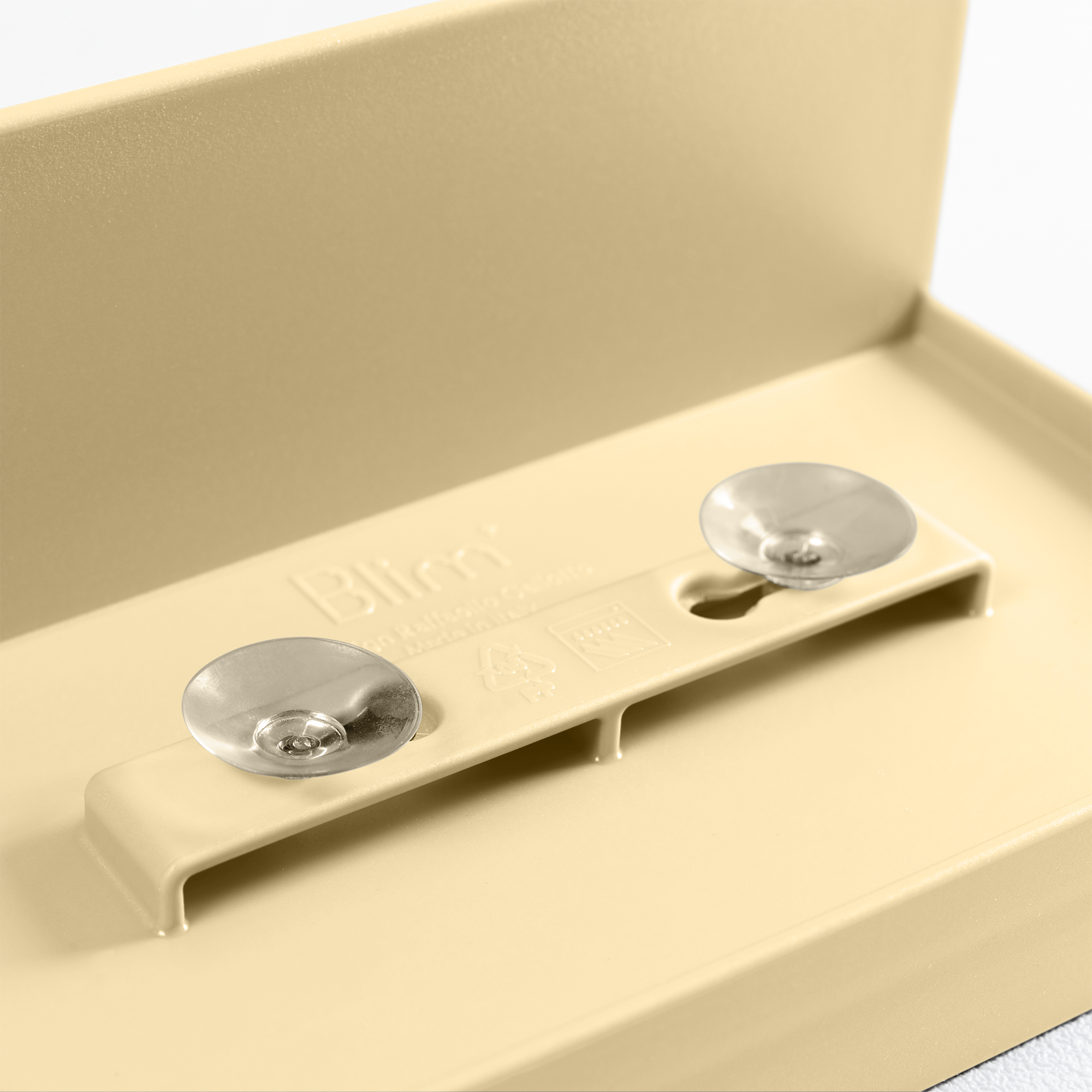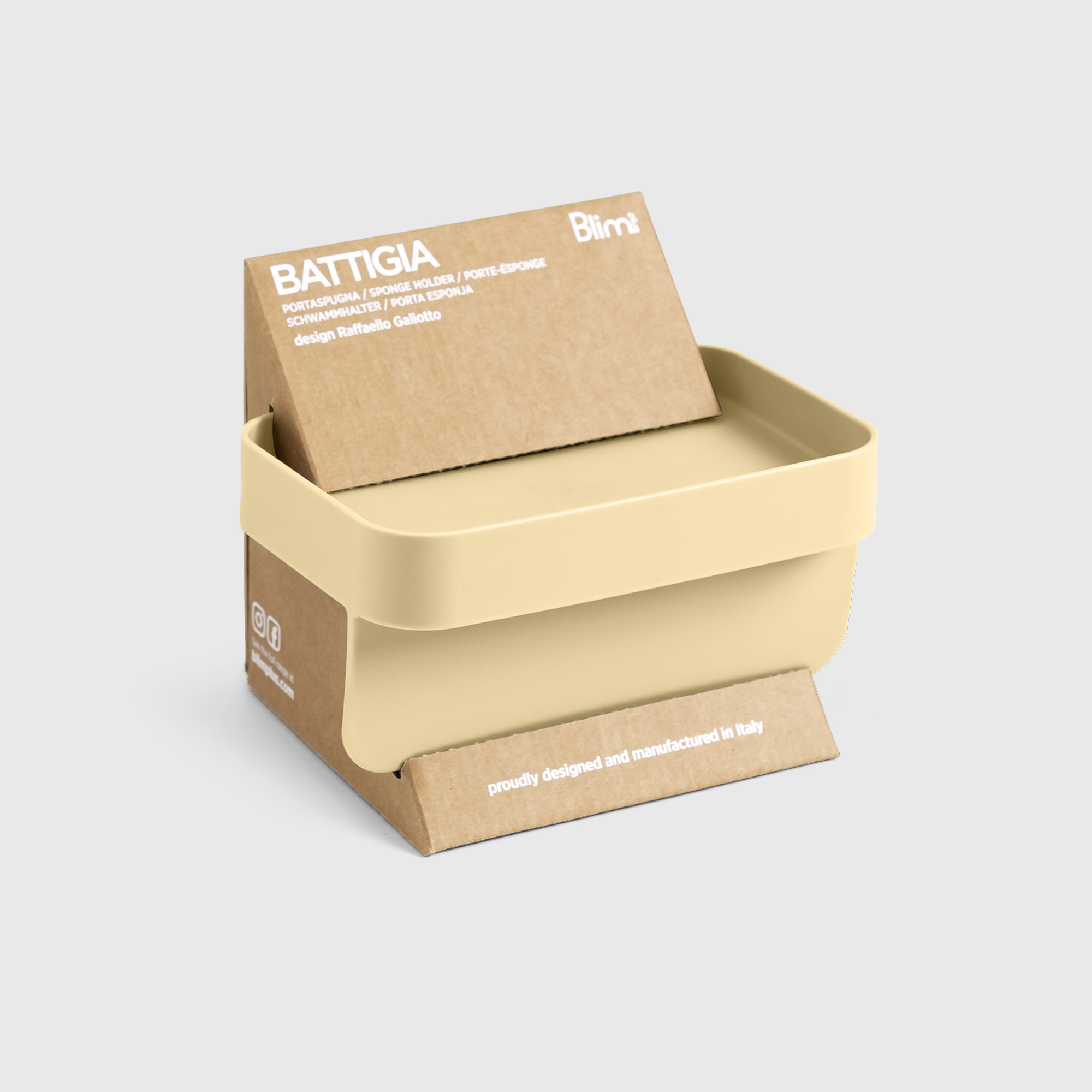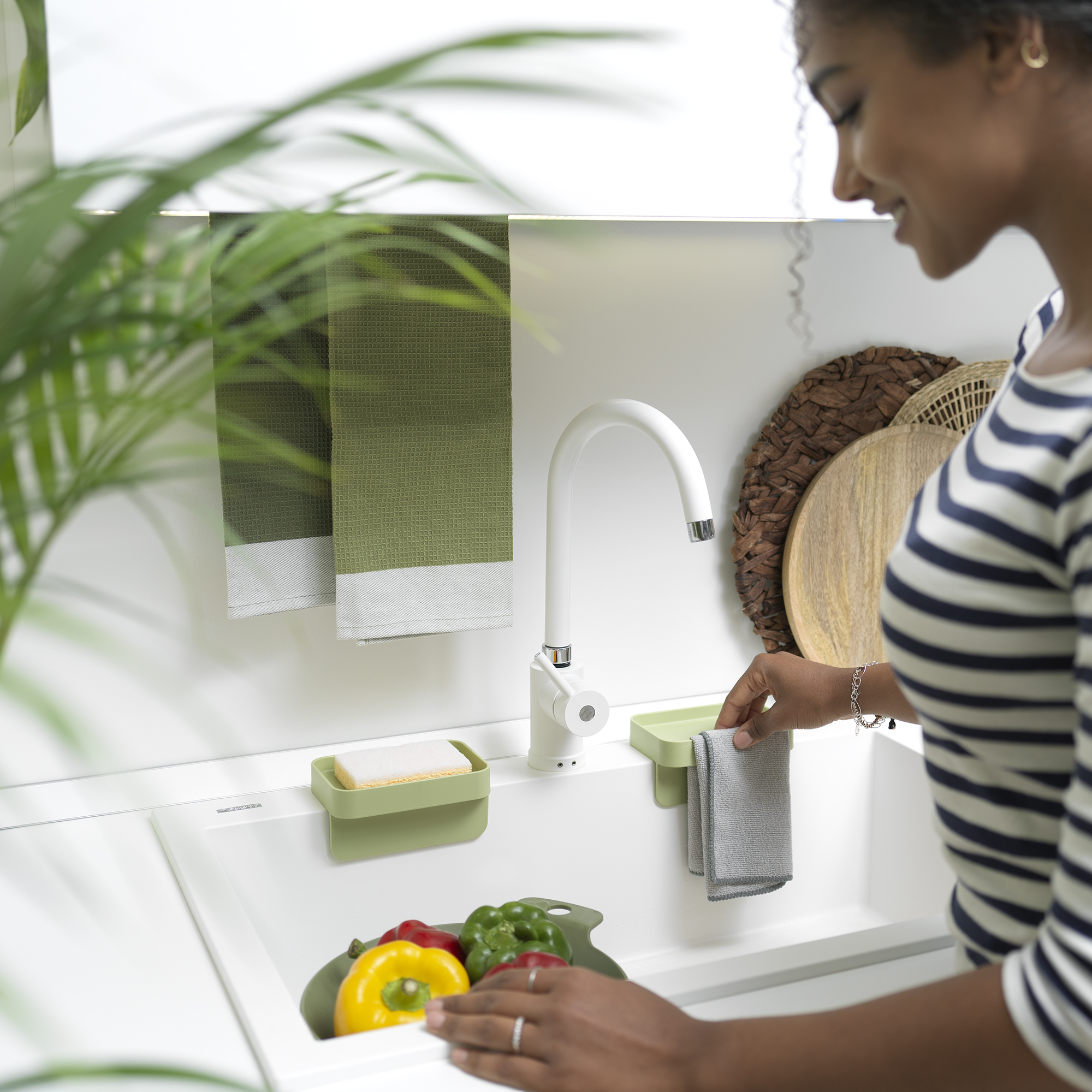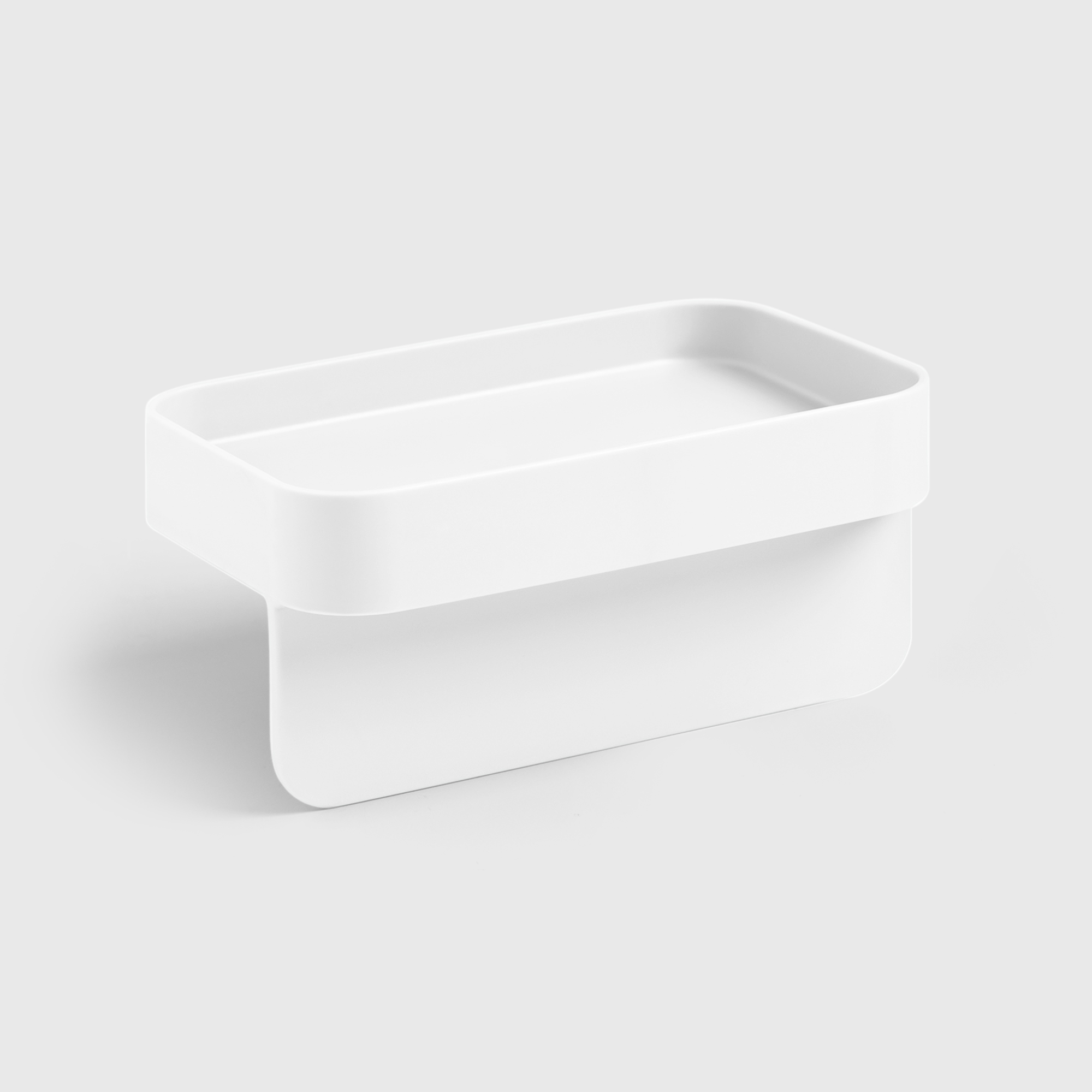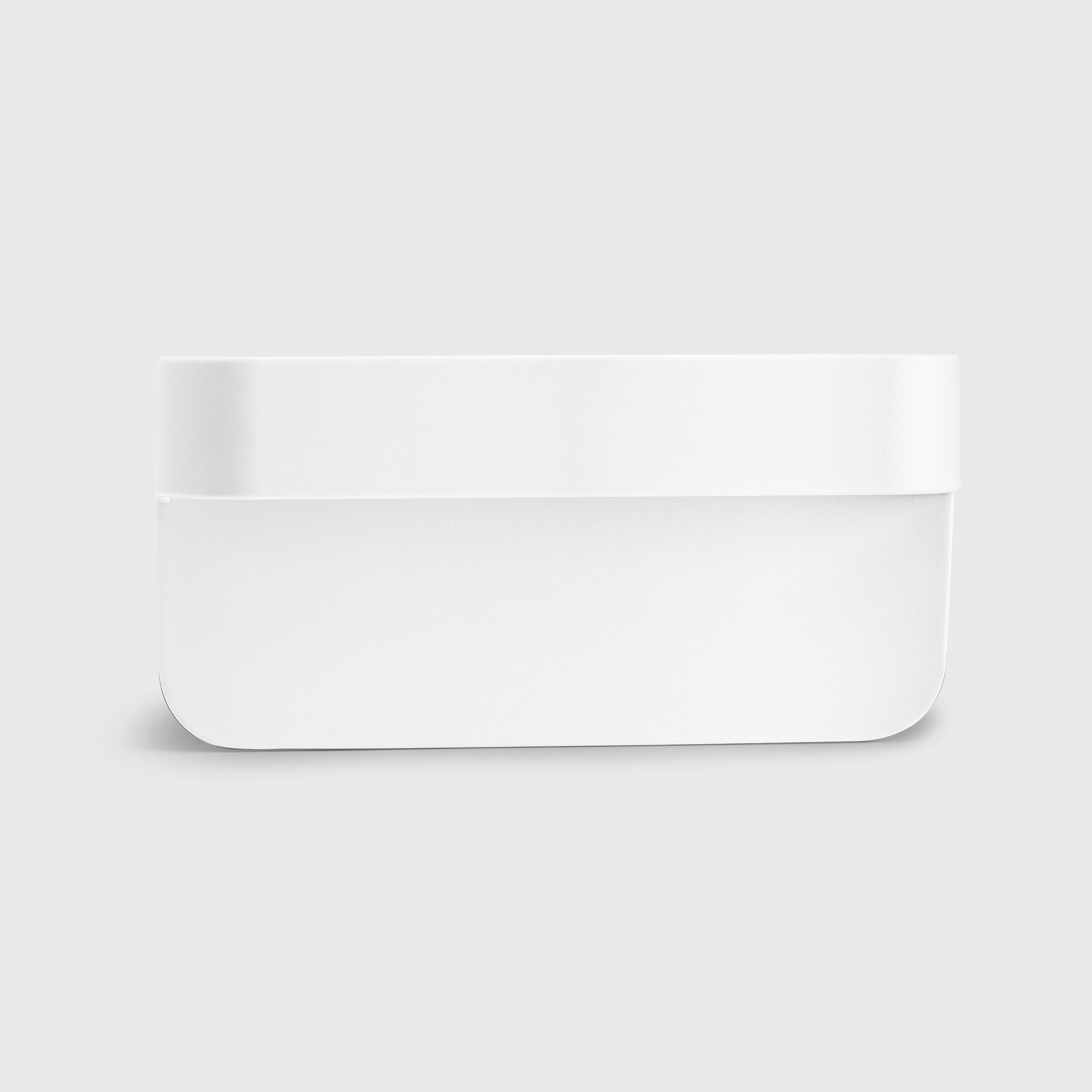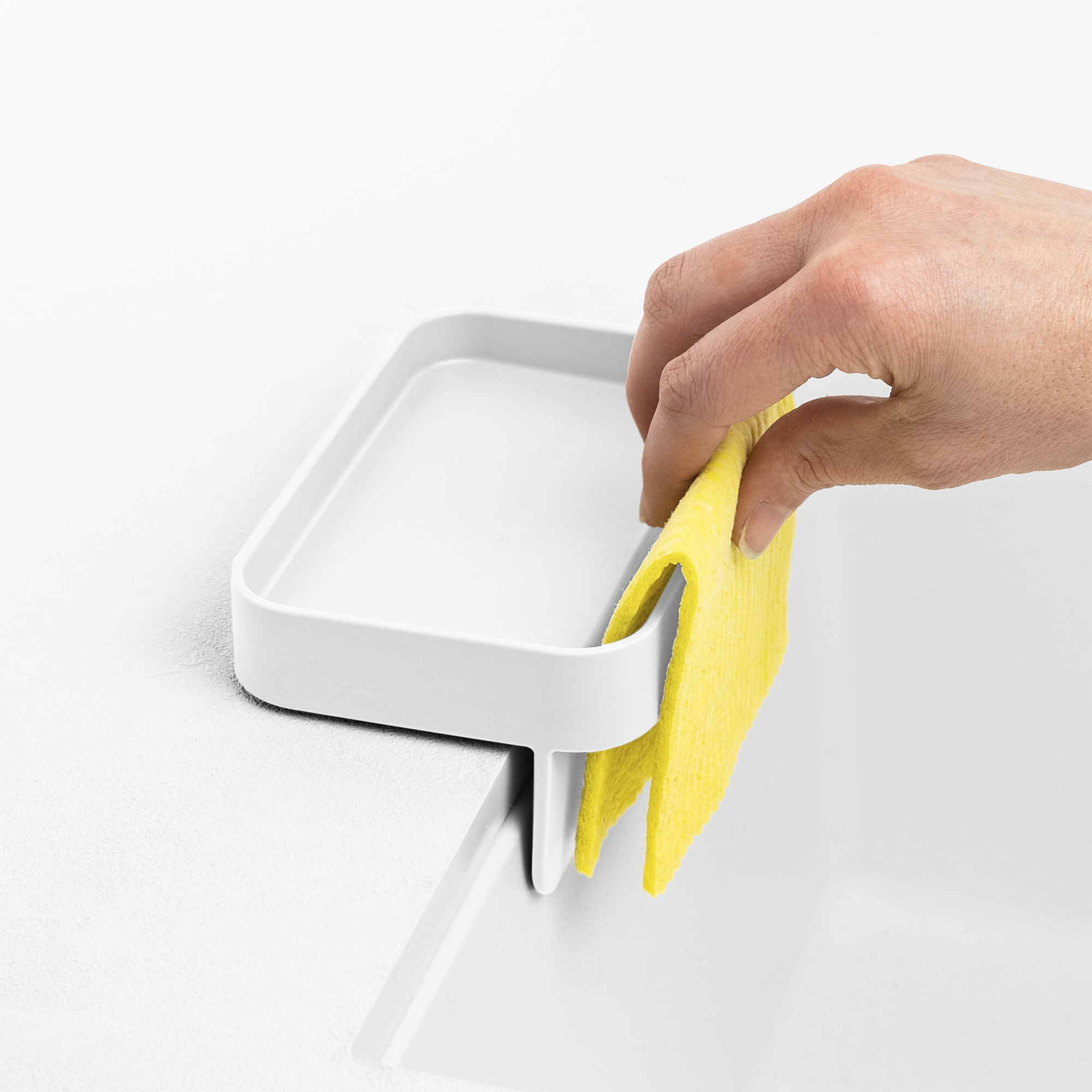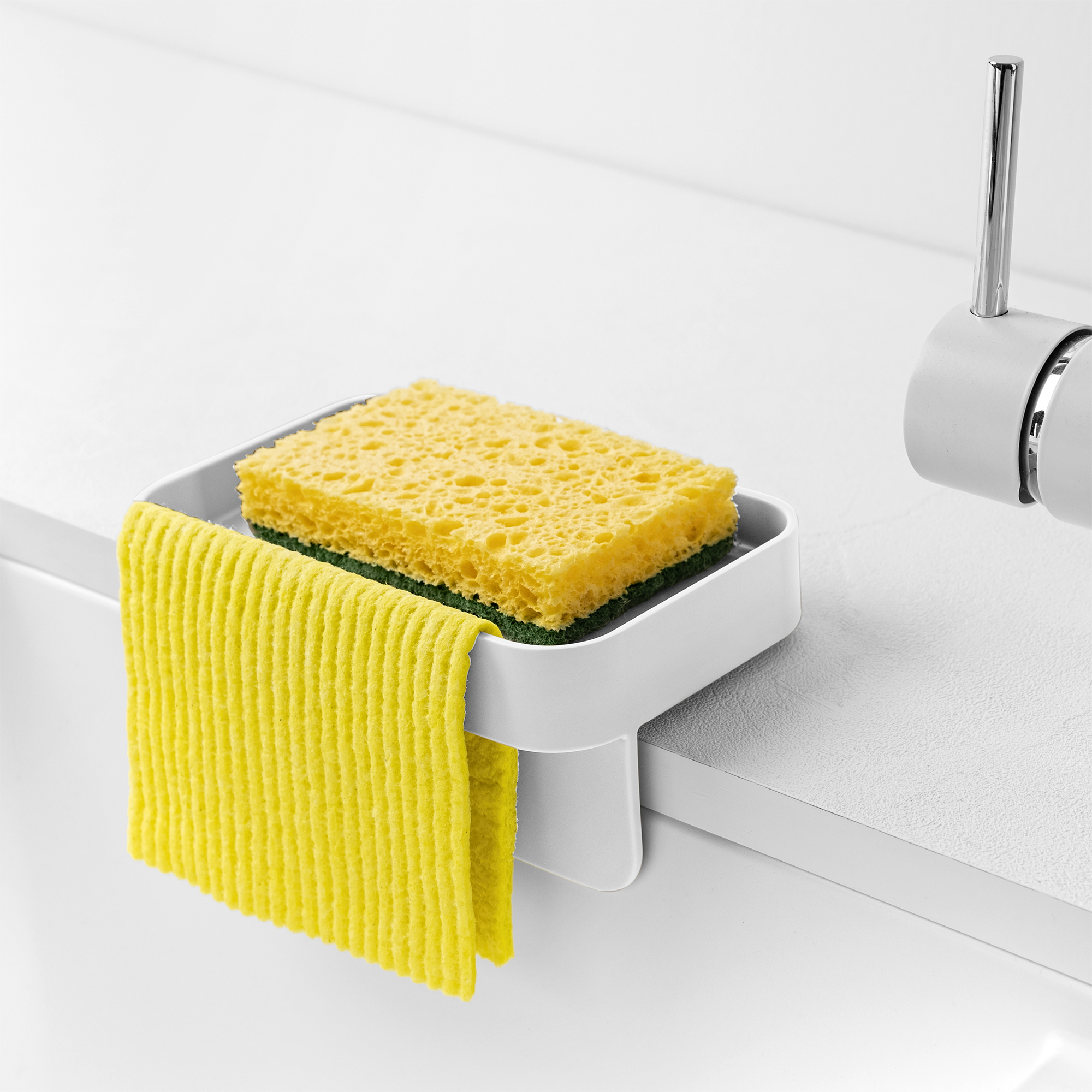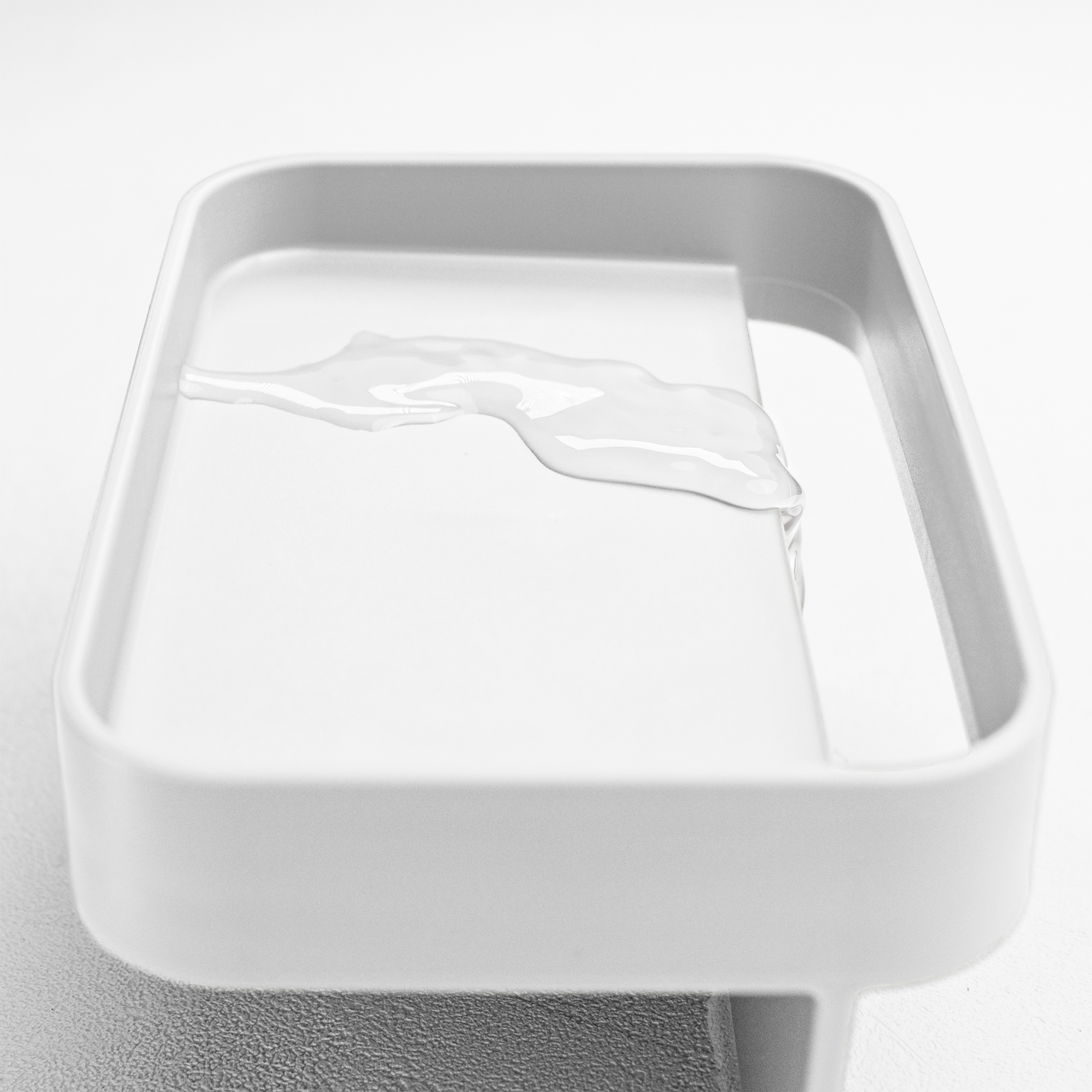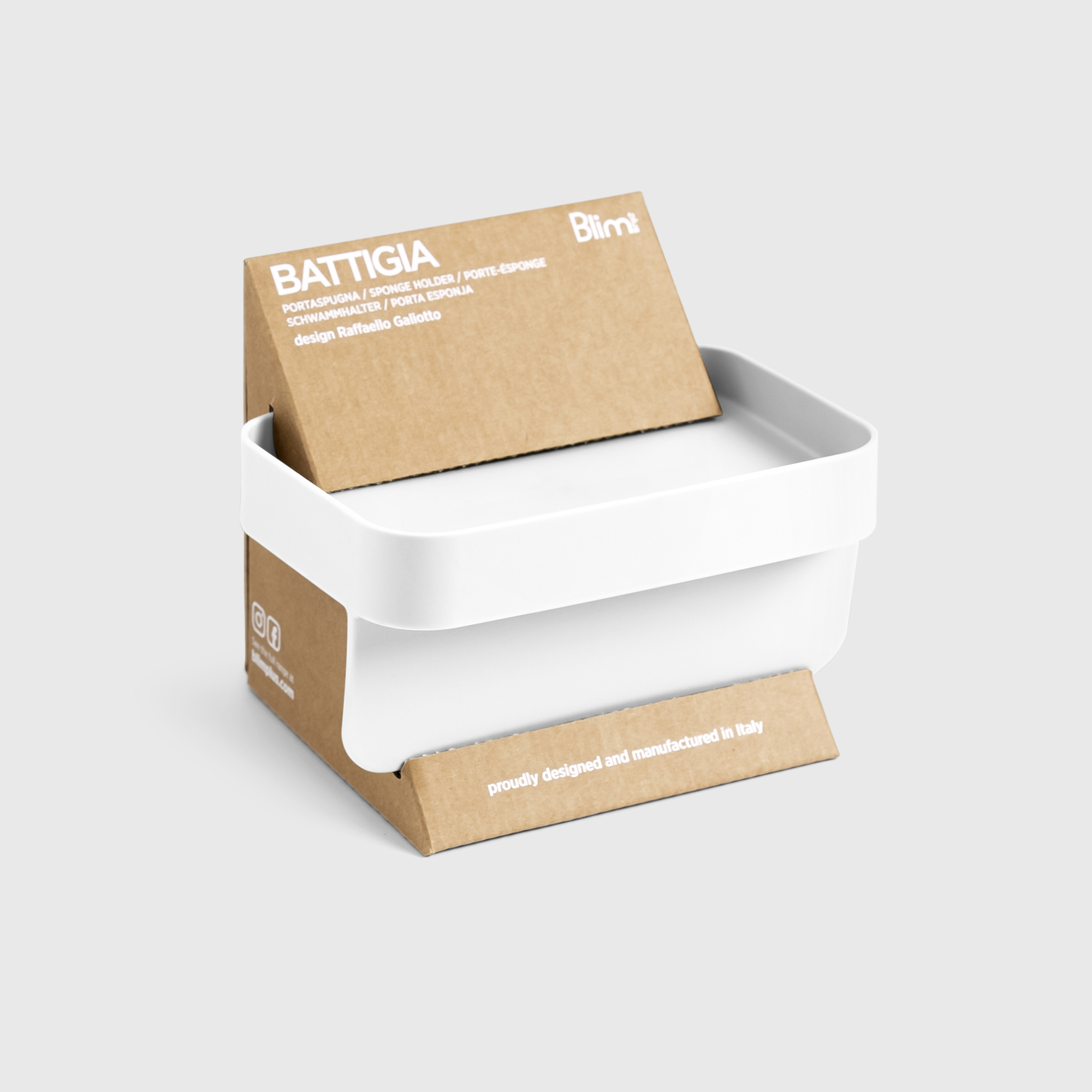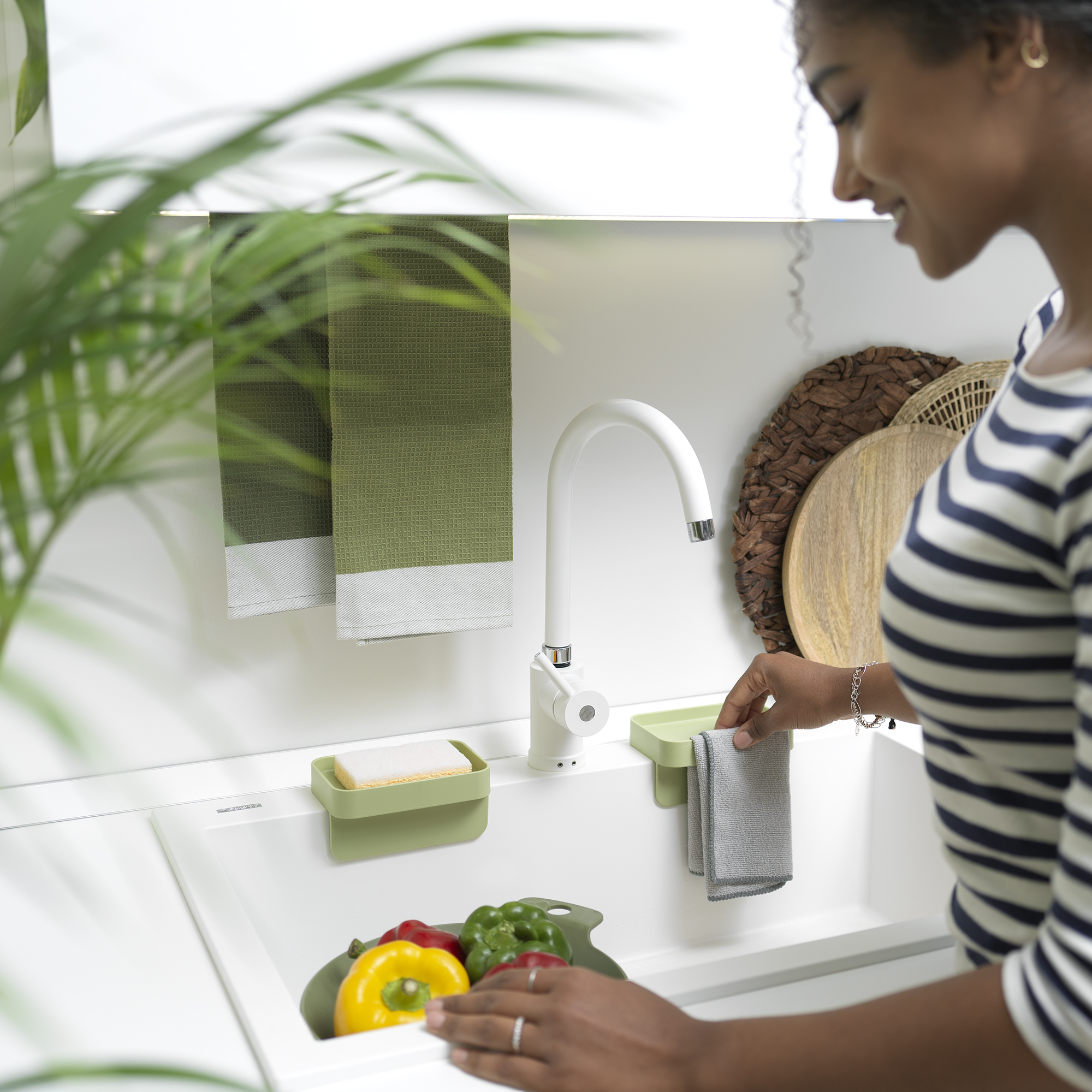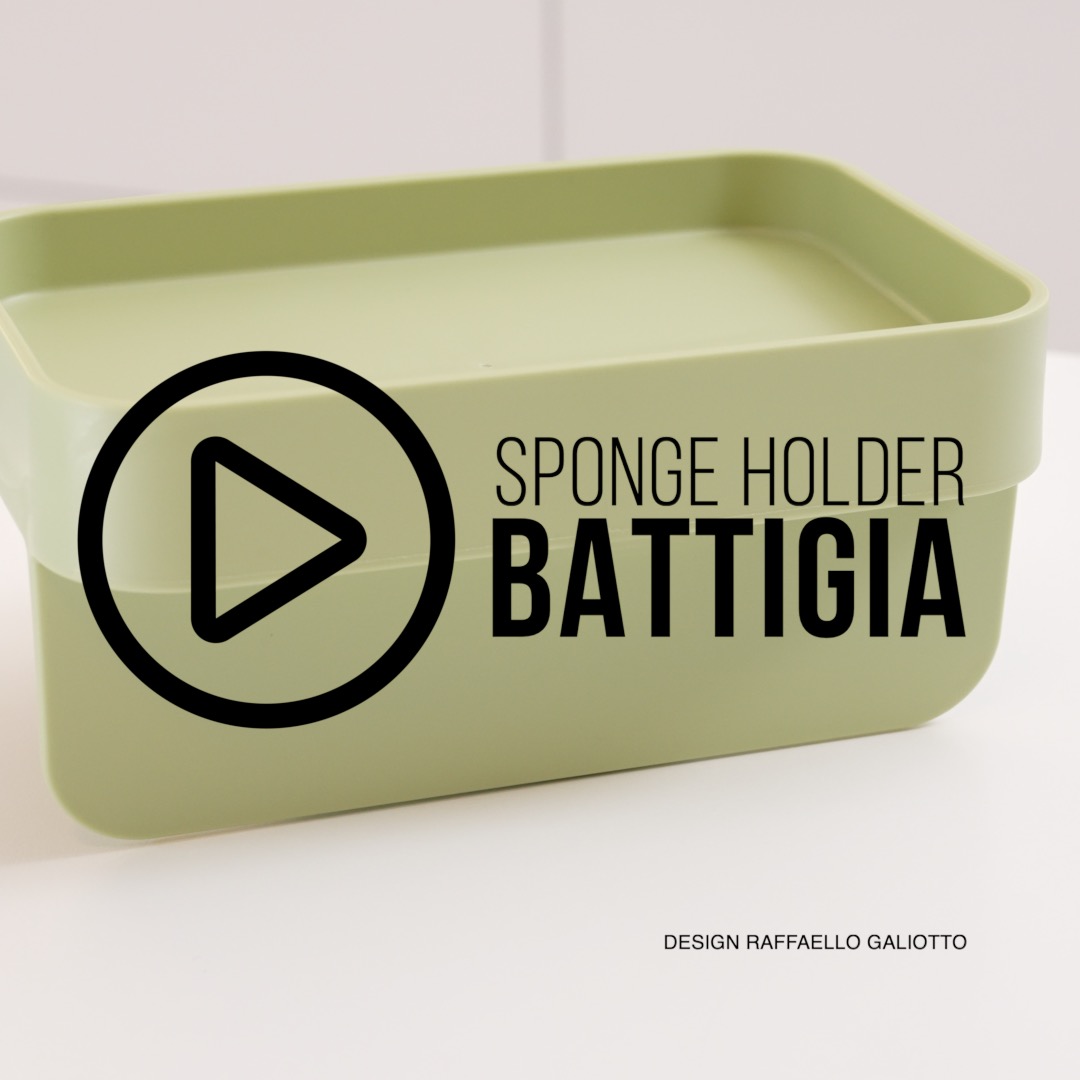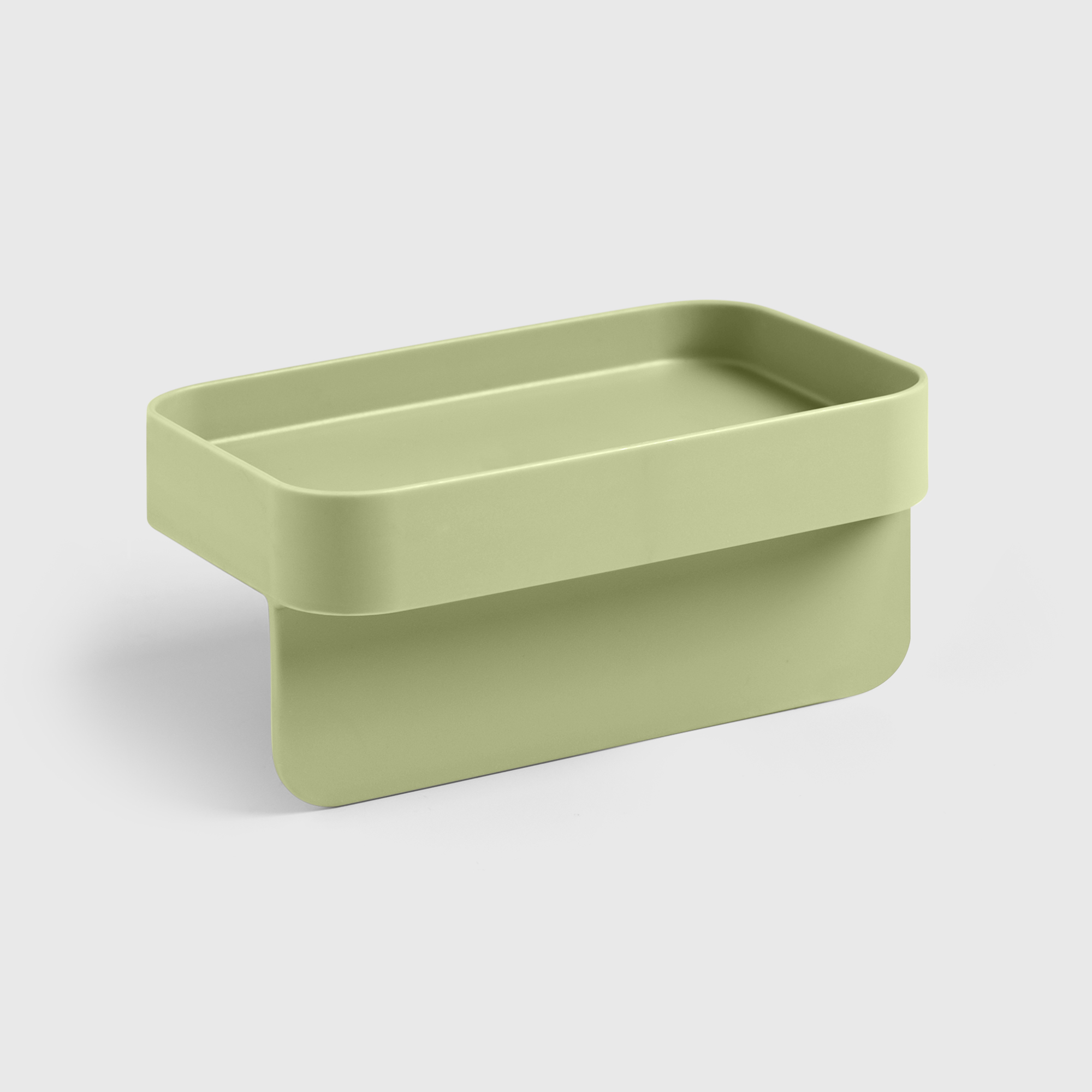 Battigia
by
Raffaello Galiotto
If the sink were the sea, this is the ideal shelter. The special suction cups firmly block the sponge and the special shape keeps it away from the risk of falling and getting soaked when not in use.
No stagnation of water, for greater cleanliness and hygiene.
Is is fixed to the sink, with suction cups.
Equipped with edge and drip tray.
The edge allows you to hang kitchen cloths.
The upper part is ideal for placing the sponges.
The advantages of Blim + products
Designed and produced 100% in Italy

Innovative and functional design

100% recyclable

Made of polypropylene

Non-toxic and antibacterial

Shock resistant

Complementary pieces

Durable over time
Shipping and returns
Free shipping over € 36.90. Each package is tracked and you can monitor when it is arriving at your home.
If you change your mind, don't worry: you can return the product within 14 days.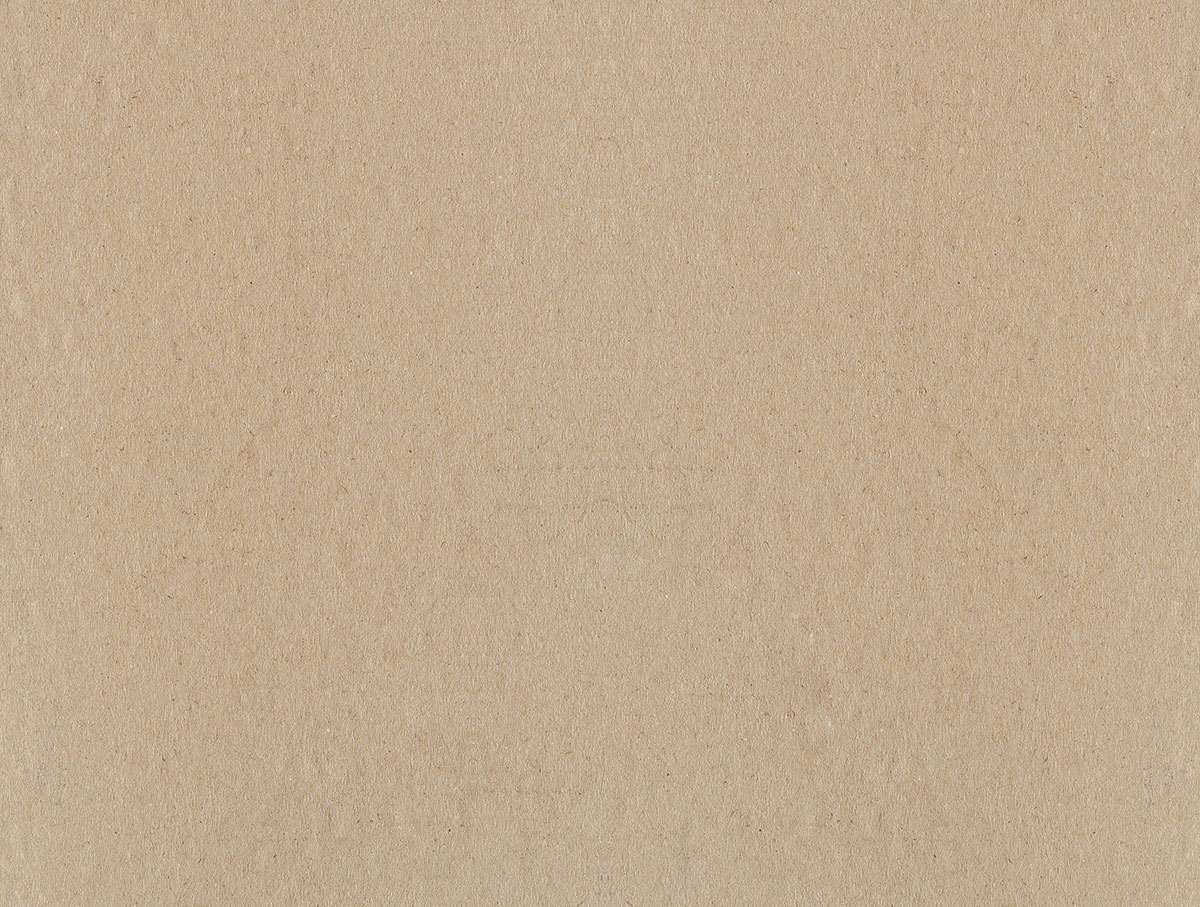 The result of rigor, intuition
and deep care.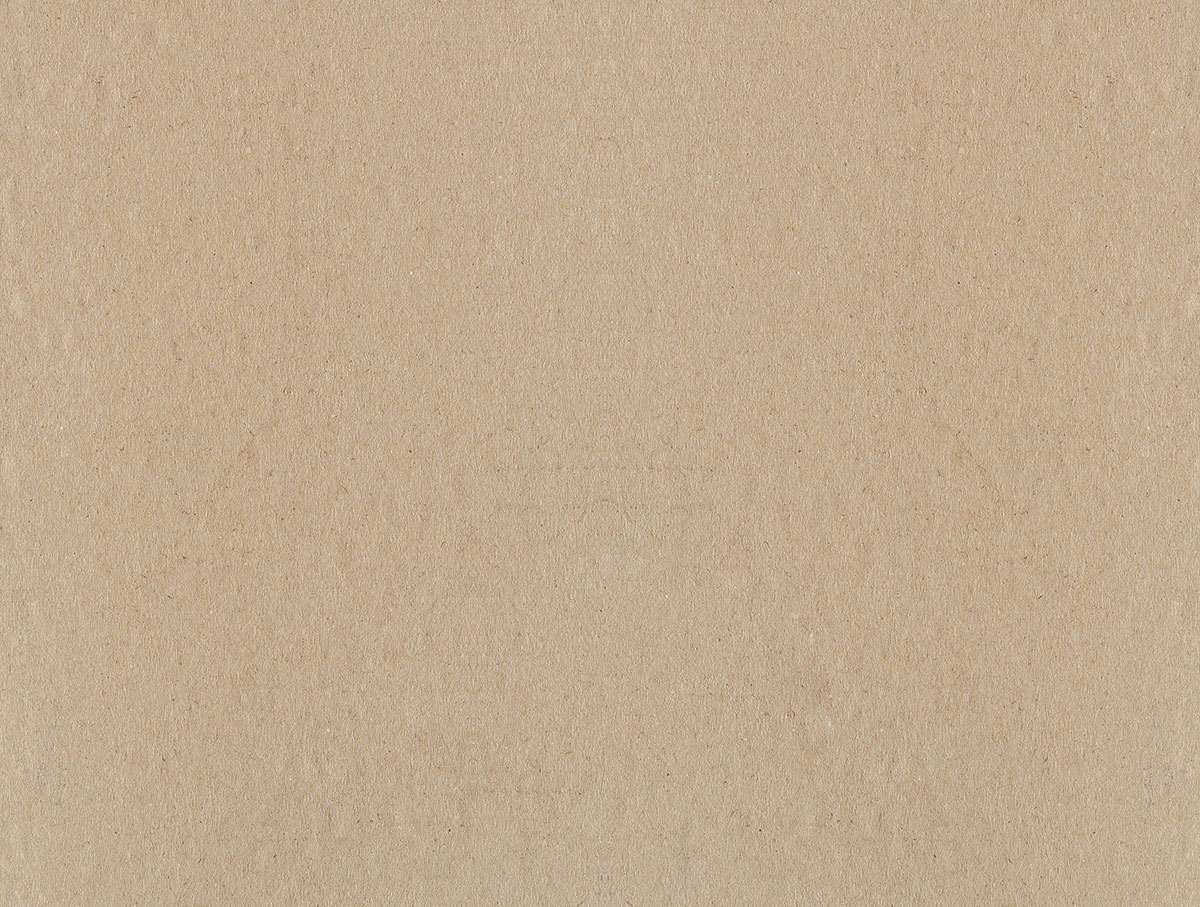 The whole is superior to its parts. A new kitchen idea.